The information you submit via our enquiry form is shared only with the franchise business(es) that you have selected.
The franchise business will contact you by means of email and/ or telephone only to the email address and phone number you have provided.
By submitting the enquiry form you are consenting to send your personal information to the selected franchise business.
You also agree to receive further newsletter email marketing from What Franchise.
Close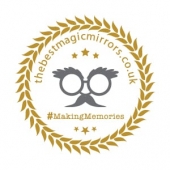 The Best Magic Mirrors Franchise
A leading magic mirror photobooth company providing a business model that offers the freedom and financial security to enjoy your lifestyle
Minimum Investment
£18,000
Business Type
Entertainment
Expected Revenue After 2 Years
£80,000
About The Best Magic Mirrors Franchise
The company is not called The Best Magic Mirror Franchise for nothing! It is a successful magic mirror photobooth rental business with a mission and a difference – to be the best and to deliver the best service.
To stand out from the crowd, The Best Magic Mirror Franchise offers not just a photobooth but the industry-leading magic mirror, which captures full-length pictures from its touch-sensitive, mirror reflective screen. Guests and customers can see themselves in the reflective magic mirror screen prior to striking a pose.
Focusing on the lucrative wedding industry (approximately 247,000 weddings a year), a franchise with The Best Magic Mirror Franchise can also tap into all sorts of parties and celebrations, including birthdays and anniversaries, not to mention the booming school prom market and corporate events.
There's a big market out there, and working on the incredibly successful formula developed by The Best Magic Mirror Franchise you can be assured that you will stand head and shoulders above the competition, carving a fun and profitable business from an ever-growing market. THE TIMES says:
"Affluent couples are competing to find increasingly extravagant ways to ensure that guests capture their perfect "Instagram moment". Analysis from Google Trends shows that searches in Britain for the term "wedding photo booth" have exploded since 2010, even overtaking searches for "wedding DJ" at one point in late 2015. Planners have said that some couples would happily forgo live music on their big day to ensure they can afford some photographic fun."
Over the last five years, The Best Magic Mirror Franchise has been developing, growing and refining the business into the successful model that works today. New franchisees will benefit from all this hard work and can simply hit the ground running, turning over sales within a week or two.
The secret of success
The technical features and support behind the magic mirror are second to none, making it a product at the top of its class. Therefore, The Best Magic Mirror Franchise focuses on what really makes it different – delivering the very best customer experience. And this can only come from the people who run the experience.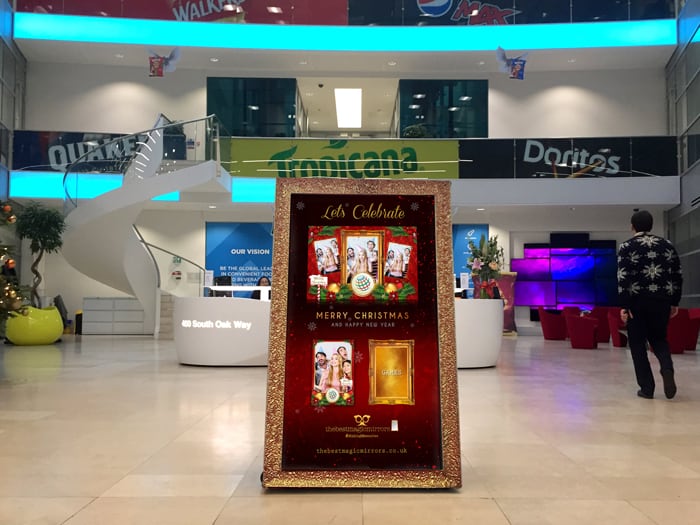 Anyone can invest in a magic mirror but this is just a small part of being your own boss and making your business a success. Building a successful and sustainable business is what The Best Magic Mirror Franchise will allow you to do.
How does The Best Magic Mirror Franchise work?
It's a complete 'business in a box' – everything you need to start working is provided.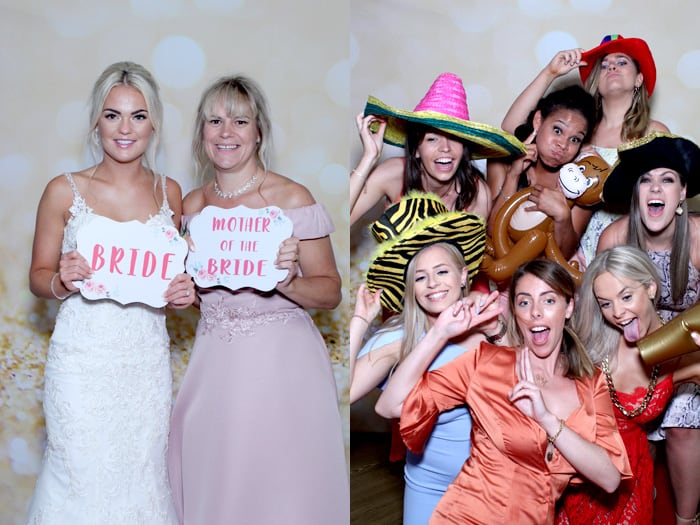 The Best Magic Mirror Franchise is a highly profitable, event hire business operating on low overheads. Franchisees divide their time between:
• attending fairs and events in order to generate leads and business bookings
• subsequent organisation, attending and running of each party event.
The Best Magic Mirror Franchise head office provides the magic mirror itself along with all the necessary props and equipment. All the franchisee needs to supply is their own medium-sized van. The franchise even provides you with the livery and van graphics, along with an initial starter pack of stock, so that you can start operating as soon as training has been completed.
Along with these day-to-day essentials, the franchisee will receive comprehensive operating guidelines that clearly outline the proven business model and systems. Starter packs of stationery and tools, a uniform and all promotional literature are provided, along with access to The Best Magic Mirrors accounts software and customer relationship management system. Each franchisee will receive training and on-going back up from the head office, and contact details for their Best Magic Mirror Franchise Support Manager.
Buying a magic mirror is the easy bit. The Best Magic Mirror Franchise shows you how to set up the business, operate the magic mirrors, promote the brand and become a success, supporting you all the way.
Providing you with all your marketing support
With years of experience in the marketing and design industry, The Best Magic Mirrors will ensure you have the best marketing support to ensure YOUR franchise remains highly visible at all times.
• Website: Every business these days needs an online presence and The Best Magic Mirror Franchise is no exception. Take a look at thebestmagicmirrors.co.uk to see how professional the website looks.
• Social media: A website also needs support which is why The Best Magic Mirror Franchise also helps set up your own social media channels, directing leads and enquiries directly to your website.
• Cards and leaflets: When you are out and about, attending wedding fairs and trade events, The Best Magic Mirror Franchise will design and print your own professional looking business cards and set you up with a promotional leaflet to hand out to potential leads. These items help ensure your business remains front of mind and provides customers with information about The Best Magic Mirror Franchise and all your contact details.
• Van livery: The Best Magic Mirror Franchise will design and provide you with smart and professional graphics to go on your van, in order to further maximise your businesses exposure to the public.
• Trade fair leads: Not only will The Best Magic Mirror Franchise provide you with all the above, one of its experienced team members will join you at your first trade wedding fair to help show you how to generate leads, new business and actual bookings. You can benefit from their experiences of attending these events. They will help show you how to interact with customers, to engage with them and reassure them that YOU are the person they want to do business with!
• New business: Finally, there will be occasions when The Best Magic Mirror Franchise can pass booking enquiries directly on to you. The brand is always proactive and will sometimes generate business enquiries within your own region.
Franchisees have access to The Best Magic Mirror creative design team at any time – this is something that its competitors struggle to deliver. This will also save you time and allow you to focus on building relationships and selling.
What the brand looks for in a The Best Magic Mirror franchisee
When starting a Magic Mirror business, earnings can be limitless, but what you earn will depend on several factors. Ultimately these are your decisions. However, here are some of the attributes needed to be a successful franchisee of The Best Magic Mirror company:
Hard-working and dedicated
The brand looks for like-minded people, who see this investment as a way of life and not 'work'.
How much time do you have?
You can run your business either full-time, part-time or evenings and weekends. Ideally, The Best Magic Mirror is looking for people to run this full time but appreciate, as with any business, year 1 may not offer the financial return to allow you to leave your full-time job. However, the brand is confident that in years 2, 3 and 4 you will be glad you invested in the business.
Do you have management and leadership skills?
Money is necessary, but it is not enough to succeed as a franchisee. Successful franchisees must be great operators and also know how to manage a business and lead a team of employees. If you don't have it all, be prepared to find a partner or manager able to round out the skill sets needed for success.
The recruitment process is fun but focused and ensures that whoever joins its franchise family will be committed to delivering exceptional customer service.
What training and support do The Best Magic Mirror franchisees get?
Every franchisee will receive two days of comprehensive training, where The Best Magic Mirror Franchise will explain how to set up and run your franchise business, including sales and marketing guidance.
Training will cover five core pillars to success:
1. How to deliver the best customer experience
2. Training and operational guidance on the magic mirror
3. Marketing and sales induction in order to maximise your exposure and generate leads
4. Explanation of the ongoing support package
5. How to continue growing your franchise business
In addition to this, one of its experienced team will invite you to attend two wedding or party events in order to show you how to engage with guests to ensure that the brand continues to deliver The Best Magic Mirror experience. For each event, you will receive £500, which is The Best Magic Mirror Franchise's way of helping to support you in your early days.
On-going support for franchisees
• Normal business hours support from the head office
• 24/7 Magic Mirror technical support
• Additional training can be provided if requested or deemed necessary
• Regular updates on new initiatives and developments from across the franchise network.
What can I expect from attending a discovery day?
Discovery Days are the best way for everyone to meet and see what's involved. This is a private meeting to ask any questions, meet the team and experience the magic mirror in person. Fill out the form on this page to find out more.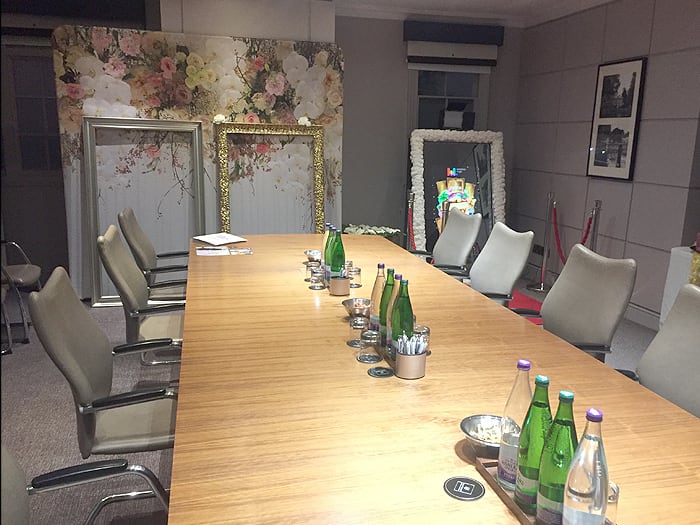 What is the minimum investment level required?
The Magic Mirror Franchise is £18,000-plus VAT. It is also recommended to have an initial minimum operating budget of £3,000.

When can franchisees expect to turn a profit?
Based on just 40 events, franchisees will be able to see a return on their original investment. The Magic Mirror Franchise would expect each full-time franchisee to attend 100 events comfortably in the first 12 months of trading.
Are multi-unit opportunities available?
Yes, The Magic Mirror Franchise would like each of its franchisees to eventually purchase two Magic Mirror units to facilitate market demand. Multi-unit (territories) are available too.
To start with, The Magic Mirror Franchise would like to target areas close to the head office (High Wycombe) but would also consider further afield. Current areas of interest include Buckinghamshire, Hertfordshire, Oxfordshire, London, Bedfordshire and Surrey.
What are the franchise terms of agreement and renewal?
It is a five-year initial term with a six-month renewal notice.
Why is The Magic Mirror Franchise a good investment?
The Best Magic Mirrors Franchise is a highly profitable business, offering strong profit margins alongside low overheads. Establishing yourself is rapid and hassle-free – you can be up and running within three weeks, achieving a rapid return on your investment, potentially in the first 12 months of trading.
The Best Magic Mirrors Franchise is operating in a growing market and demand for The Best Magic Mirror Photobooth experience is predicted to remain strong. Coupled with comprehensive training and support you will never feel alone on your franchise journey.
How in demand is the photobooth experience?
There are approximately 247,000 weddings a year in the UK (Source: bridebook.com). Combined with corporate and private celebrations, this sector provides a wealth of opportunities.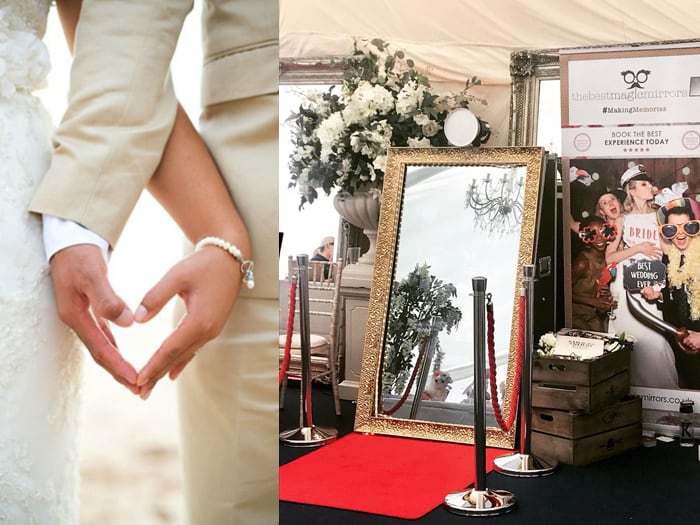 Photobooths have grown in popularity exponentially over the last five to 10 years and hiring a photobooth is now considered an essential for a wedding celebration. This can be seen by the year-on-year growth over the past five years.
The wedding market is a reliable source of income but other opportunities are out there which you can also tap into. For instance, The Best Magic Mirrors Franchise also works at events hosted by some incredible brands, including Walkers Crisps, the NHS, Waitrose and Sainsburys to name a few. You can also explore these commercial opportunities too.
With the school prom market also growing year on year, not to mention lucrative Christmas, birthday and anniversary celebrations, these all represent other potential sources of revenue.
How can I get started on setting up my own The Best Magic Mirrors Franchise?
To find out more, or to request further information on franchising with The Best Magic Mirrors Franchise, click on the 'Request Free Information' button.

Request Free Information
Send a free enquiry to The Best Magic Mirrors Franchise for further information!
Enquire into this franchise today