The information you submit via our enquiry form is shared only with the franchise business(es) that you have selected.
The franchise business will contact you by means of email and/ or telephone only to the email address and phone number you have provided.
By submitting the enquiry form you are consenting to send your personal information to the selected franchise business.
You also agree to receive further newsletter email marketing from What Franchise.
Close
Did you know?
9Round Fitness is eligible for funding support!

Request free information in just 60 seconds!
Take the first step in becoming your own boss!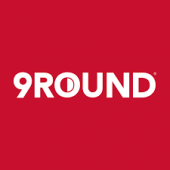 9Round Fitness
A fitness franchise specialising in providing high intensity, 30-minute workouts that are inspired by martial arts, kick boxing and boxing
Minimum Investment
£60,000
Funding Support
Third party
Total Investment
£115,000 to £213,500
Franchise Fees
From approximately £22,000
Expected Revenue After 2 Years
N/A
About 9Round Fitness
9Round is a unique fitness franchise, founded by Shannon Hudson, a former IKF Light Middleweight Kickboxing Champion of the World. Taking his experience in kickboxing, he came up with the 9Round concept for a fitness training programme, which offers a 30-minute workout class that members can join at any time.
The programme is designed to be high intensity, delivering results fast for its members. Each session is structured as a circuit-style class, that encompasses activities from kickboxing, martial arts, strength training and other sports and fitness activities. These are designed to provide a full-body workout, for maximum impact. As the class is structured as a sequence, members can join a session every 30 minutes, so there are no limitations on start times for classes.
By focusing on a short and accessible workout session, 9Round has won acclaim and a strong following around the world, with over 700 franchisees on a global scale. The brand has been featured across a raft of news outlets, including Forbes Magazine, Fox News and Entrepreneur, and has grown to be a highly reputable and trusted leader in the fitness industry. For anyone keen to start a franchise in the fitness sector, this could be an ideal opportunity.
Where is the 9Round franchise head office located?
The 9Round franchise was originally established in the US, and its main headquarters are located in Simpsonville in South Carolina. However, with a global presence, there are head offices around the world, and the UK franchise head office is based in London.
How much does a 9Round franchise cost?
Franchise fees will vary depending on the number of locations, starting from approximately £22,000 for a single location, to £42,000 for two locations and £57,000 for three locations.
Franchisees can only purchase licenses for a single location at a time, and you will need to be a qualifying, existing candidate before purchasing additional licenses for new locations.
The total cost for starting a franchise with 9Round can also vary depending on the size of the territory, location and facility, however, most franchise owners can expect to invest between £115,000 to £213,500 in total. This would include franchise fees and training costs, as well as the cost to set up a physical site, equipment, legal fees, leases, and all other costs required for the business.
The brand also charges a fixed monthly royalty fee.
Where can you find a franchise territory for 9Round?
Franchise territories are available across the UK – the brand is keen to expand widely over the coming years and new franchise opportunities are always emerging. To find out about current territories, fill out the enquiry form on this page.
Can you get funding support to help start a franchise with 9Round?
Financial support may be available for some or a large amount of the investment figure – many high street banks and major lenders will be able to provide support through their franchising departments. 9Round recommends that prospective franchisees are able to demonstrate at least £60,000 in liquid capital, however, in order to start the franchise, as this will be needed to get the business started at the outset.
Did you know?
9Round Fitness is eligible for funding support!

Request free information in just 60 seconds!
Take the first step in becoming your own boss!
What kind of experience do you need to have to start a franchise with 9Round?
It is not a requirement to have previous management or business ownership experience to start a franchise with 9Round, however, you should have a keen interest in fitness, and ideally, in the boxing or kickboxing fields.
What kind of franchise packages does 9Round offer?
The 9Round franchise offers two options for operating the business, giving franchisees flexibility, according to their personal background, interests and experience level.
The business can either be run as a management business, where, as an owner, you can retain other business roles or jobs, while employing a manager to oversee and run the franchise for you. This may be an ideal option for those who already own existing franchises and are looking to expand their portfolio.
You can also run the business as an owner-operator if you are keen to directly involved with the day-to-day operations, training and customer engagement. This may
be an excellent opportunity for anyone starting a business for the first time, and keen to get involved in a hands-on manner.
What kind of profit can you expect to earn with a 9Round franchise?
Profits can vary depending on the size and location of a 9Round franchise, as well as how long it has been established, but with hard work, many franchisees find owning a 9Round business to be a profitable and enjoyable one. There are multiple ways to earn revenue with the business, through memberships to the facility and the classes provided, and through sales of merchandise.
What kind of training and support does the 9Round franchise offer?
9Round provides a four-day intensive training at its facilities in South Carolina in the US – this will include training with one of the foremost boxing trainers in the world, Xavier Biggs, as well as comprehensive training in business operation.
Following the initial intensive, franchisees will also receive online training in all aspects of the business. The brand also provides an annual regional training and franchise managers must attend this event every year.
What do other franchise owner reviews say about working with 9Round?
Franchisees have often found that owning a 9Round franchise is a highly positive investment and a great way to create a rewarding and profitable business. The brand is ranked at 197 in Entrepreneur's top 500 list of global franchises. In addition, the variety of ways to earn revenue, from classes to supplements and merchandise, gives business owners greater flexibility and the potential for higher earnings.
How to get started on investing in a 9Round Fitness franchise
To find out more about starting a franchise with 9Round, you can begin the process by completing the online form on this page to receive further information.

Request Free Information
Send a free enquiry to 9Round Fitness for further information!
Enquire into this franchise today