The information you submit via our enquiry form is shared only with the franchise business(es) that you have selected.
The franchise business will contact you by means of email and/ or telephone only to the email address and phone number you have provided.
By submitting the enquiry form you are consenting to send your personal information to the selected franchise business.
You also agree to receive further newsletter email marketing from What Franchise.
Close
Did you know?
GYMGUYZ has an expected revenue of Turnover of around £200,000 with net profits between £70,0000 - £80,000 after 2 years!

Request free information in just 60 seconds!
Take the first step in becoming your own boss!
Minimum Investment
£35,000
Expected Revenue After 2 Years
Turnover of around £200,000 with net profits between £70,0000 - £80,000
About GYMGUYZ
GYMGUYZ is committed to enhancing and changing the overall health and fitness of individuals worldwide. As the leader in-home, on-site and virtual personal training, the company takes pride in providing convenient, customised and creative workouts that result in a new you.
As a mobile opportunity, it removes obstacles its clients face: finding the time to work out, gym membership, travel to and from the gyms and working out in a COVID-19-free environment. GYMGUYZ's certified personal trainers bring the workout to the client's home, place of business, park or wherever they choose, coaching them through the safest, most current fitness programmes. Its vans are fully equipped and sanitised with everything needed to deliver the most creative and effective work out programme.
GYMGUYZ's innovative fitness programmes are personalised to meet each client's needs, whether their goals are weight loss, overall health improvement, enhanced work-athletic performance or managing the effect of a medical condition.
GYMGUYZ offers one-on-one, group instructions and corporate programming, providing a comprehensive assessment for each participant, allowing it to understand their health and fitness goals and design a programme to maximise their success.
Unlike other traditional fitness franchises, its unique delivery method and low-cost ownership make the GYMGUYZ opportunity one of the fastest-growing franchises in the fitness sector with over 260 locations in the US and Canada and rapidly growing in the UK.
How does the GYMGUYZ fitness franchise model work?
GYMGUYZ offers a turnkey, low-overhead business model with no requirement of premises or build-out costs. Though a desire to participate in the fitness sector is important, franchise owners do not need to have previous fitness experience.
As a GYMGUYZ fitness franchise owner, you'll realise your dream of becoming your own boss, led by an experienced team and strong personal training support. Best of all, you will enjoy a meaningful career in a rapidly growing industry.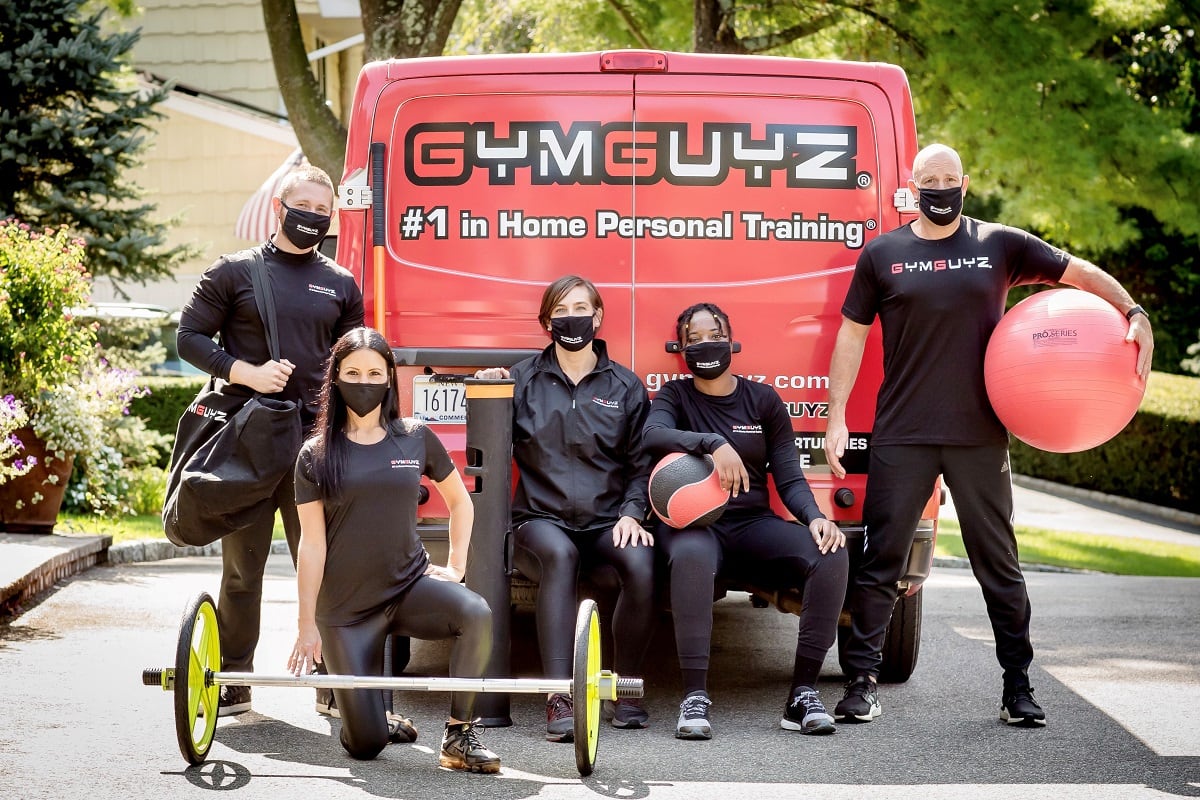 What training and support does GYMGUYZ provide its franchisees?
The corporate team is focused on your success. A GYMGUYZ franchise owner initially receives three days of training.
Initial training includes:
• Operations, sales, marketing and coach support
• Recruitment and retention
• Business administration
• Customer service
• Proprietary systems
Additionally, each franchise owner is provided guidance throughout the start-up and launch process – everything from coordinating van ordering and delivery to purchasing equipment, apparel, marketing items, phone system setup, recruitment and guiding you through the opening.
Did you know?
GYMGUYZ has an expected revenue of Turnover of around £200,000 with net profits between £70,0000 - £80,000 after 2 years!

Request free information in just 60 seconds!
Take the first step in becoming your own boss!
GYMGUYZ believes in establishing a strong partnership from the moment the onboarding process begins and making the process as simple as possible for a franchise owner so they can be up and running in as little as eight to 10 weeks. However, its support only begins there.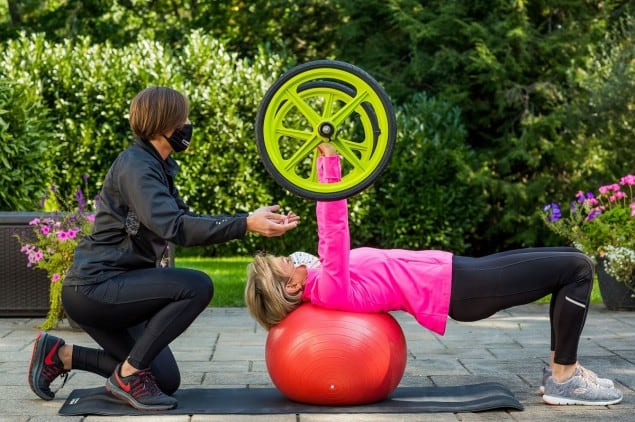 How much does a GYMGUYZ franchise cost and what is the expected revenue?
Investment: ***VAT applicable on some fees.
• Franchise fee
£25,000
• Liability insurance
£350
• Company formation
£150
• Marketing material/social media/micro site setup
£2,000
• Initial social media spend
£2,000
• Vehicle deposit (Leases, first month payment)
£550
• Apparel
£1,000
• Cash flow
£5,000
Total: £36,050
GYMGUYZ estimates the franchisee should turn over around £120,000 to £140,000 in the first year, growing to £200,000 in the second year, increasing to £300,000 in the third with a year-on-year growth of about 15 per cent to 20 per cent after, during the agreement term of 10 years. Two renewals of five years are available at a fee. Due to its low overheads, the profit margin is between 35 per cent to 45 per cent of turnover.
***Estimates are based on accounts published in the FDD of GYMGUYZ USA.
What locations or territories is GYMGUYZ looking to operate in?
Potentially GYMGUYZ has 331 territories mapped out for the UK with a few taken and reserved. It is happy to discuss territories to suit you and provide maps and data. Fill out the enquiry form on this page to get in touch.
Why is GYMGUYZ a good investment?
The total market value of the fitness industry is estimated to be around £5bn, with an estimated amount of over £656m being spent on personal training which will only increase with people working from home and others who are reluctant to work out at gyms.
GYMGUYZ believes the franchise is a revolutionary concept and poised to grow exponentially in the UK and worldwide.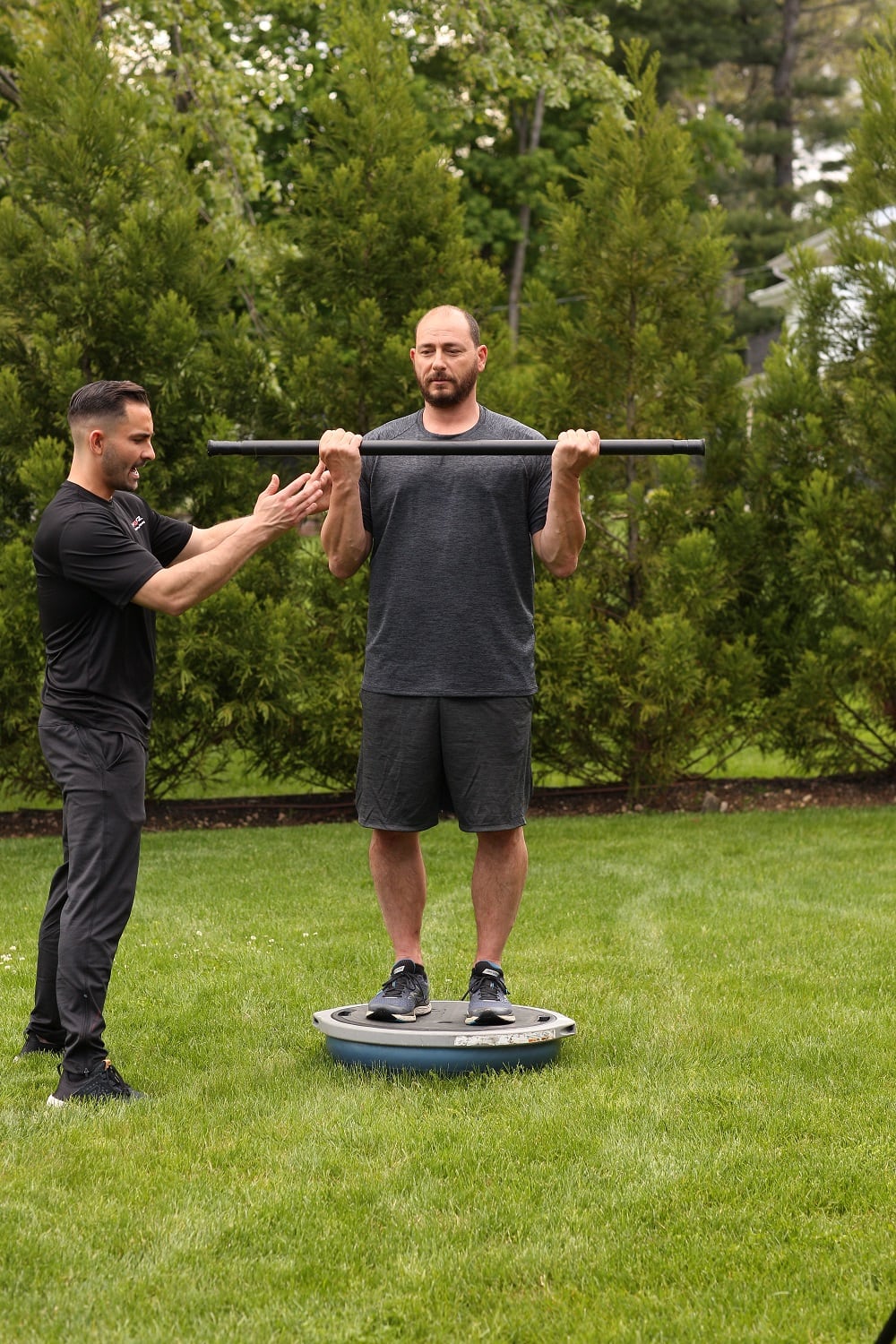 How do I start setting up my own GYMGUYZ franchise?
To find out more, or to request further information on franchising with GYMGUYZ, complete the form below and click on the 'Request Free Information' button now.

Request Free Information
Send a free enquiry to GYMGUYZ for further information!
Enquire into this franchise today