The information you submit via our enquiry form is shared only with the franchise business(es) that you have selected.
The franchise business will contact you by means of email and/ or telephone only to the email address and phone number you have provided.
By submitting the enquiry form you are consenting to send your personal information to the selected franchise business.
You also agree to receive further newsletter email marketing from What Franchise.
Close
Did you know?
easyGym has outlets available across the UK
Request free information in just 60 seconds!
Take the first step in becoming your own boss!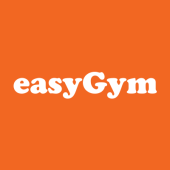 easyGym
A gym brand name that offers 98% consumer recognition in the UK and over 90% across Europe.
Minimum Investment
£300,000 - £ 500,000
Expected Revenue After 2 Years
N/A
About easyGym
Set up in 2010, easyGym is part of easyGroup, which includes brands such as easyJet, easyHotel, easyStorage and easyCoffee. It currently has gyms open in the UK, France and Kenya.
easyGym offers flexible, low-cost gym memberships to individuals. There are no contracts to sign up to or extra charges for the group training classes on offer. Instead, it's near-100,000 UK members choose either a monthly membership package or a day pass, which don't require payment of a joining fee.
Over 40 per cent of its members have never used a gym before, which according to easyGym proves it's a 'market grower by opening the gym sector up to new members for the first time'.
As well as competitive prices, members benefit from fully kitted out gyms that feature treadmills, cross trainers, plate loaded and cable machines, plus free weights and strength training equipment. Spacious male and female changing rooms and showering facilities are provided.
easyGym claims to have consumer recognition of 98 per cent in the UK and over 90 per cent in the rest of Europe. The company has a flagship club on London's Oxford Street and 16 clubs in total across the UK, including Birmingham, Liverpool, Bradford, and Cardiff.
It launched its franchise proposition in the UK in 2017 after investing £25m developing and refining the business model. easyGym is a provisional member of the British Franchise Association.
easyGroup is the investment vehicle of British Cypriot entrepreneur Stelios Haji-Ioannou, who founded low-cost airline easyJet in 1995 at the age of 28.
How does the easyGym franchise model work?
This is a management franchise that requires staff to run the business on a day-to-day basis.
Franchisees can choose between easyGym's 'small box' or 'big box' options, depending on the amount of money they have to invest. The opportunity exists to open multiple franchise sites once a franchisee's first outlet has been established.
Whichever model they choose, franchisees are provided with a comprehensive package of training and support, as well as the chance to leverage a tried-and-tested business model that, easyGym says, is driven by the latest available technology.
Individuals wishing to become easyGym members can complete the process online. Once they've joined, gym goers can management their membership details via the company's website.
easyGym clubs operate in locations from 8,000 to 20,000 square feet and while outlets are staffed, members gain access to them using a biometric system, which also keeps clubs secure. 24/7 monitoring via CCTV is in operation at every easyGym.
PACK45 is easyGym's fitness programme that's unique to the company. Designed to be as inclusive as possible, it employs a method called 'Whatever Intensity Interval Training'. Led by an easyGym personal trainer, WIIT comprises seven different workout sessions for members to take part in depending on their levels of fitness and personal health goals.
What locations or territories is easyGym looking to operate in?
easyGym has franchise opportunities available throughout the UK.
Why is the easyGym franchise a good investment?
Living a healthier lifestyle and getting fit are increasingly important considerations for many people in the UK - one of the reasons easyGym could prove to be a wise investment for the right franchisee candidate. This is because:
• The UK fitness sector continues to grow, particularly the part that offers cost effective, flexible membership options and well equipped facilities such as easyGym.
Did you know?
easyGym has outlets available across the UK
Request free information in just 60 seconds!
Take the first step in becoming your own boss!
• 2017 was a record year for the health and fitness industry. According to the 2018 State of the UK Fitness Industry Report, in the 12 months to March 2018 the total number of fitness facilities grew by 4.6 per cent to 7,038, two per cent in the number of people using fitness clubs to 9.9m and 2.9 per cent in the value of the market, which is now worth £4.9bn.
• While the majority of people investing in a franchise would expect a certain level of brand recognition, because it's part of the 'easy family of brands' easyGym's is exceptionally high.
• Many millions of pounds have been invested in the easyGym franchise model to ensure its success in the UK.
• Its use of technology means an easyGym franchise has lower overheads than some of its competitors. Take staffing costs as an example: the company says its automated systems have cut staff costs from the sector standard of 50 per cent of a club's yearly turnover to around 15 per cent for easyGym operators.
• The company states that easyGym's flexible, no contract online monthly payment membership model provides daily direct debit cash inflows, which will appeal to individuals who currently run retail or restaurant businesses or who are looking to diversify across multiple industries.
• easyGym says that franchisees who follow its tried-and-tested franchise system can potentially achieve a cash flow break even in month one of trading. The company also states that franchisees are able to recoup their total investment in the business in under three years.
However, these statements are not a guarantee, just an illustration of the earnings potential of the easyGym franchise.
Where in the UK is the easyGym franchise based?
The company's headquarters are in London.
What locations or territories is easyGym looking to operate in?
easyGym franchise opportunities are available throughout the UK.
How much does an easyGym franchise cost?
For the 'small box' franchise option, investors need a minimum of £160,000 in liquid capital. The 'big box' franchise model requires a franchisee to have access to liquid capital of £360,000.
What training and support do easyGym franchisees receive?
Training and support is designed for each individual franchisee's requirements and takes into account any previous business experience. Areas covered include management, operations, the recruitment and training of staff, sales and marketing, health and safety, business planning and finding a suitable location to base your business, plus design and fit-out.
Reviews are conducted on a regular basis to ensure franchisees are on track to achieve their goals.
Also part of the training and support package is an extensive operations manual (which is a reference guide to establishing and running the business to maximise returns), help with negotiating the best deals and contracts with banks and landlords and assistance with fitness class scheduling.
How can I get started on setting up my own easyGym business?
easyGym is looking for ambitious entrepreneurs to join its network of franchisees and fulfil its aim of becoming a global brand. While no previous experience of the sector is necessary to become a franchisee, an interest in the fitness market is desirable.
To find out more or to request further information on franchising with easyGym, click the 'Send Enquiry' button now.

Request Free Information
Send a free enquiry to easyGym for further information!
Enquire into this franchise today