The information you submit via our enquiry form is shared only with the franchise business(es) that you have selected.
The franchise business will contact you by means of email and/ or telephone only to the email address and phone number you have provided.
By submitting the enquiry form you are consenting to send your personal information to the selected franchise business.
You also agree to receive further newsletter email marketing from What Franchise.
Close
Did you know?
Sandstone Yoga & Pilates has an expected revenue of After 2 years income per year is £44,000 after 2 years!

Request free information in just 60 seconds!
Take the first step in becoming your own boss!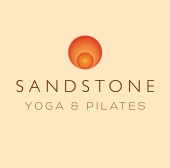 Sandstone Yoga & Pilates
Sandstone Yoga & Pilates is a well established, nationally recognised brand with an authentic history in the UK market
Minimum Investment
£9,950
Business Type
Health & Beauty
Funding Support
Via all the main franchise-affiliated banks
Expected Revenue After 2 Years
After 2 years income per year is £44,000
About Sandstone Yoga & Pilates
Sandstone Yoga & Pilates is a well established, nationally recognised brand with an authentic history in the UK market.
Starting humbly in Michelle Nicklin's attic less than a decade ago, Sandstone Yoga has grown phenomenally over the last few years to become a leading light in the
industry. And what a time to be entering this industry! The yoga and pilates market in the UK is booming. These disciplines are more popular than ever.
The current pandemic situation is revolutionising the way the brand does business, and Sandstone has been well placed to capitalise on the online movement.
The Sandstone brand continues to increase its reach. With yoga, pilates, meditation and mindfulness dropping into the mainstream, there's never been a greater time to make this industry your choice to open a flexible lifestyle business.
The franchise has been overwhelmed by the response to its Petra franchise opportunity and online Yoga Teacher Training Packages.
Sandstone has strong brand values that encourage a 'yoga for all' approach.

THE SANDSTONE VALUES:
• Warm welcome: The brand is so pleased you made it to class!
• Non-competitive: Classes for everyone to journey through
• Authentic: No gimmicks, just great experiences
• Highly trained teachers: They're with you on the mat
• Afterglow: You will leave feeling happier and healthier
How does the Sandstone Yoga & Pilates franchise model work?
In return for your investment, you get your own exclusive territory and the opportunity to build your own lucrative yoga business with excellent returns.
The franchise agreement includes:
• Exclusive territory with thousands of client opportunities 
• Yoga training and training to run your business
• Your own Sandstone Mentor to guide you
Other key factors:
• Sandstone has won many yoga awards and accolades
• The support and camaraderie of many like-minded people in the UK
• Build an asset you can sell
• Scalable business opportunity
• A respected visionary founder, Michelle Nicklin
• Sandstone Yoga is a superbrand in the yoga world having trained hundreds of teachers, multiple studios and worked in yoga retreat venues around the world
The Sandstone Yoga &a Pilates franchise offers highly motivated individuals the chance to become the number one yoga and well-being brand in their area. This is an award-winning, nationally established, globally-accredited brand that offers an incredible lifestyle business. The minimum investment is £9,950. 
Sandstone Yoga & Pilates has two options to become part of the team:
The Sandstone Petra Package: run your own yoga business through access to the online SuperStudio by working from home and from other community venues.
Investment level: £9,950
This offers a unique opportunity to develop a lucrative yoga career based from home using online services and by renting community venues or working from a home-based space.
The Sandstone Marrakesh Package: run your own high performing yoga studio with access to our online SuperStudio and operating a business from a commercial building.
Investment level: £19,950 plus studio fit out
Both packages enable you to offer an unrivalled product range including:
• A varied yoga and Pilates schedule online and in-person
• Themed workshops and personal training sessions
• Specialist yoga short courses
• Specialist meditation short courses
• UK and international yoga retreats
• 200 hours of globally-accredited teacher training
• Postgraduate courses for yoga teachers
• Lucrative corporate clients
What kind of franchisee is the brand looking for?
Sandstone has four amazing franchisees who are running the lifestyle business of their dreams. They have a range of professional backgrounds. The Petra Package is suited to people who are genuinely interested in the wellbeing market and serving others. Those who want to see an improvement in the wellbeing of others and develop a solid business around this will succeed.
Attributes include:
• Hardworking
• Self-motivated
• Able to follow a proven system
• Resilient
• Ambitious
• Determined to succeed
• Optimistic
MEET KATIE
A graduate from the Sandstone Teaching Academy, Katie has been practising yoga for over 15 years and it has been with her through many important stages of her life, including the birth of her son in 2015. She graduated from the very first Sandstone Teacher Training Course in 2017 and has been teaching children and adults out in the community.
Did you know?
Sandstone Yoga & Pilates has an expected revenue of After 2 years income per year is £44,000 after 2 years!

Request free information in just 60 seconds!
Take the first step in becoming your own boss!
She loves to welcome people of all ages and abilities to her classes and encourages a non-competitive environment.
Having worked in the corporate world, with a demanding role in marketing for large retail companies, Katie opted for a change of pace in her career after the birth of her son. Having taught yoga out in the community after graduating and making a success of that, she decided that being part of the Sandstone Yoga brand would be the natural next step in forwarding her yoga career. She joined the brand on its Marrakesh Package.
Owning the Aldridge studio gave her the lifestyle she yearned for. A business owner with the flexibility of looking after her son and balancing her family life with her husband whilst earning a great income.
The support of the Sandstone Yoga & Pilates team also offered her the chance to learn about the business and gain crucial advice. She enjoys the support network of the other franchisees too.
The daily life of a franchisee includes:
• Prepare for classes
• Manage bookings and other admin tasks
• Marketing your business by following HQ format (HQ does a lot too)
• Talk to clients, upsell activities
• Monitor sales
• Managing and motivating a team of teachers (in time)
• Teach yoga and/or pilates classes
• Plan retreats
• Support the brand at national events, for example, the Om Yoga Show
• Work with other franchisees in the network
What training and support do franchisees receive?
You will undertake the globally recognised, 200-hour, Yoga Alliance Professionals qualification in Sandstone's Teacher Training Academy which can be completed online or in person.
A two-week training course to run the brand's successful model can be completed online but you can undertake this at its headquarters near Birmingham and work with the head office team to learn how to run our successful home-based model.
You can visit franchisees in their studios to see the model in operation or in their own territories if they run home-based businesses. You can learn both online or in-person in a workshop environment and also in a studio setting. You will be mentored throughout.
On-going business training, monthly mentoring and further yoga professional development courses are also part of our package. The brand wants you to succeed.
How much does a Sandstone Yoga & Pilates franchise cost?
The minimum investment level required is £9,950. You return your investment by month eight (even by modest calculations). Over the five-year lifetime of the agreement conservative-minded franchisees can earn £197,000 net profit.
Where is Sandstone looking to grow its franchise next?
The brand is currently looking for investors and franchisees from all territories to invest in its Petra package.
What are the franchise terms of agreement and renewal?
Five years first term with a five-year renewal.
Why is the Sandstone Yoga & Pilates franchise a good investment?
For a modest initial investment, the Petra Package offers a quick inroad into a highly lucrative market which is exponentially expanding. This is a low risk, low entry point into the wellbeing world. As the brand grows your investment will grow.
At the end of the five-year term you will have built a business that you can sell on as an asset and Sandstone HQ assist you with that sale too. Think of this not as a job but a chance to buy a territory, maximise the business opportunity for yourself there and then sell it to someone who wants an established business within a brand family.
Sandstone founder, Michelle Nicklin, is a vision leader in the yoga world and the brand value will increase greatly over the coming years. It is an exciting time to join Sandstone Yoga & Pilates.
How in demand are the services or products the franchise provides?
The wellness industry is growing at a phenomenal rate. The demand for the brand's services is booming and the online market is huge. The strong brand translates well online, and its unrivalled range of services provide a wealth of opportunities to capitalise on several segments in the wellbeing industry. Without national boundaries, Sandstone's services are now truly international.

Request Free Information
Send a free enquiry to Sandstone Yoga & Pilates for further information!
Enquire into this franchise today