The information you submit via our enquiry form is shared only with the franchise business(es) that you have selected.
The franchise business will contact you by means of email and/ or telephone only to the email address and phone number you have provided.
By submitting the enquiry form you are consenting to send your personal information to the selected franchise business.
You also agree to receive further newsletter email marketing from What Franchise.
Close
Did you know?
DiscreteHeat has an expected revenue of £125,000 after 2 years!
Request free information in just 60 seconds!
Take the first step in becoming your own boss!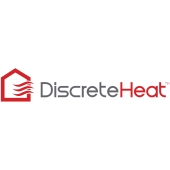 DiscreteHeat
Home to ThermaSkirt – the best kept secret in the heating industry!
Minimum Investment
£25,000
Business Type
Homecare & Property Maintenance
Franchise Fees
£25,000+VAT
Expected Revenue After 2 Years
£125,000
About DiscreteHeat
DiscreteHeat is home to the innovative ThermaSkirt – the skirting board that heats your home! There's no need for bulky radiators that take up space anymore as its designs are sleek, modern and blend into the home seamlessly in the style of a traditional skirting board. Manufactured using a highly conductive alloy that radiates heat up to five times more effectively than steel, ThermaSkirt is a cost-effective and energy-efficient heating solution.
Space and energy efficiency have never been so important to the homeowner and with the UK home improvement market worth more than £55bn per year, ThermaSkirt is the ideal way to carve out your share of a highly lucrative and growing market.
DiscreteHeat has worked with thousands of domestic and commercial clients including Kier, Willmott Dixon, Butlins and the NHS and has installed over 60,000 heating systems. It has secured worldwide patents as ThermaSkirt is the only product of its kind! This is a truly unique opportunity to work with a one-of-a-kind, proven and in-demand product. Be a part of a company with more than 15 years of experience and a successful business model.
"Everyone that's seen the place is blown away with your product. We're loving that we can place our furniture anywhere in the rooms now and don't have bulky radiators sticking out everywhere."
– Tina and Gareth (customers)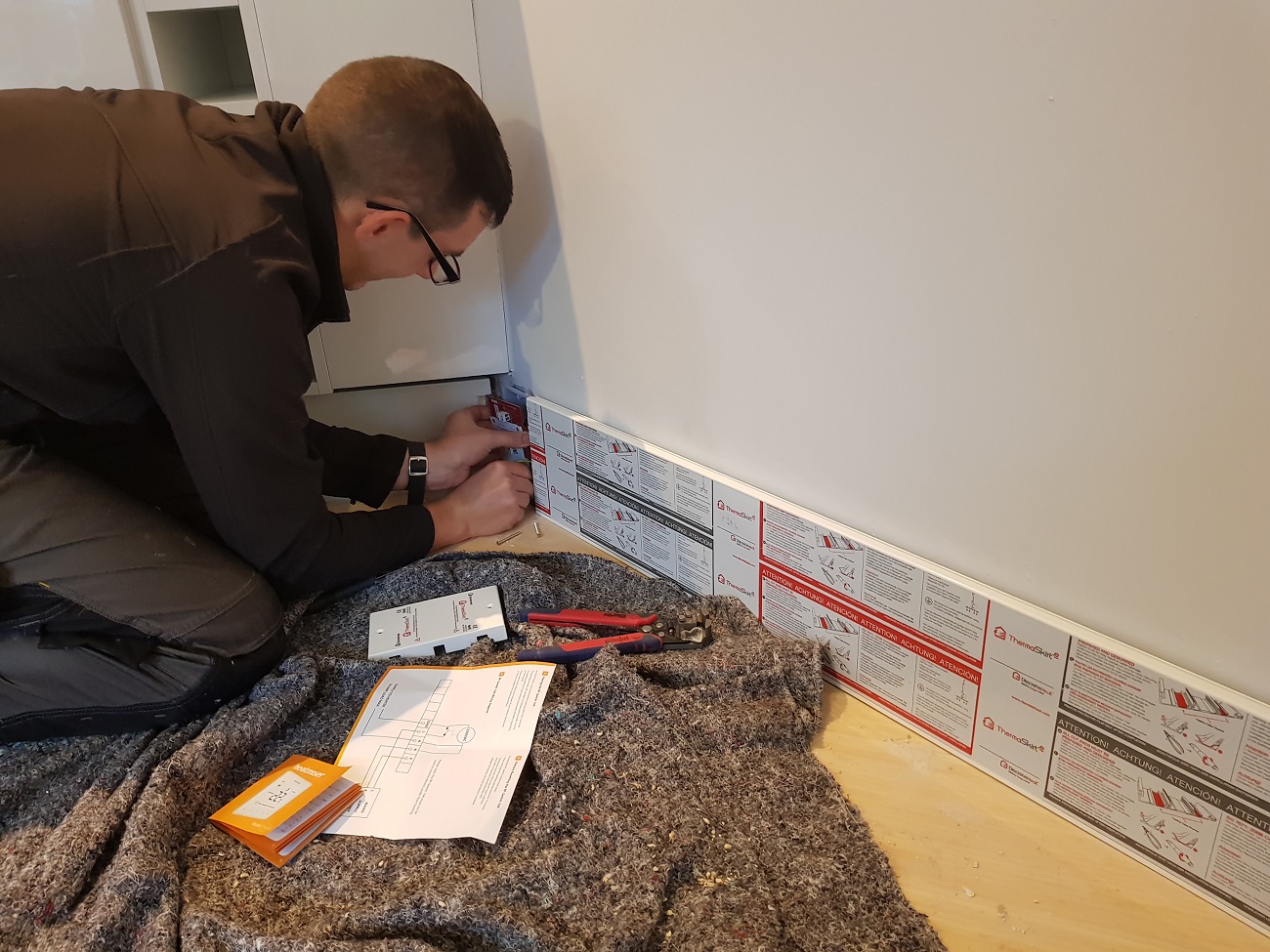 How does the DiscreteHeat franchise model work?
DiscreteHeat aims to provide its customers with a high performance, high comfort heating system that saves space and improves the standard of finish within their homes. It has installed over 55,000 systems successfully over the last 15 years and continues to experience a high demand for its services. The recent drive for greater energy efficiency and home improvements has dramatically contributed to this too. As a result, DiscreteHeat is looking to establish a limited number of dedicated franchisees to exploit the huge and very profitable home improvement market.
ThermaSkirt is the only product of its kind and is protected by worldwide patents. It combines the advantages of radiators (quick warm-up time, simple to fit, works with any flooring) with the best features of underfloor heating (more wall space, even comfortable heat, energy-efficient). Radiators, whilst always the default heating solution, are rightly recognised as being ugly, space-consuming, difficult to keep clean and potentially hazardous in the event of a trip or fall. Underfloor Heating (UFH) is often cited as a better, cleaner, more energy-efficient solution. However, for most applications, it is completely impractical to install, and performance is poor under wood and heavy carpets which are popular flooring options in the UK.
As a successful franchisee, you will be responsible for carrying out installations in your territory, generating an income through the installations you complete. Although you will receive localised leads from the head office team, you will also need to be able to drive sales to develop your DiscreteHeat business. You have the opportunity to leverage a well-established business and generate your own success.
DiscreteHeat has a collaborative and supportive family of franchise partners who provide a customer-focused service, utilising existing and proven methods of sales, support, installation and aftercare.
• Customer-focused service, helpful and honest advice
• Strictly adhering to the brand service guidelines
• Supporting franchisees with top-tier service and support
• Creating healthy and collaborative relationships with franchise partners
• Continual improvements in both product developments, service delivery and marketing reach.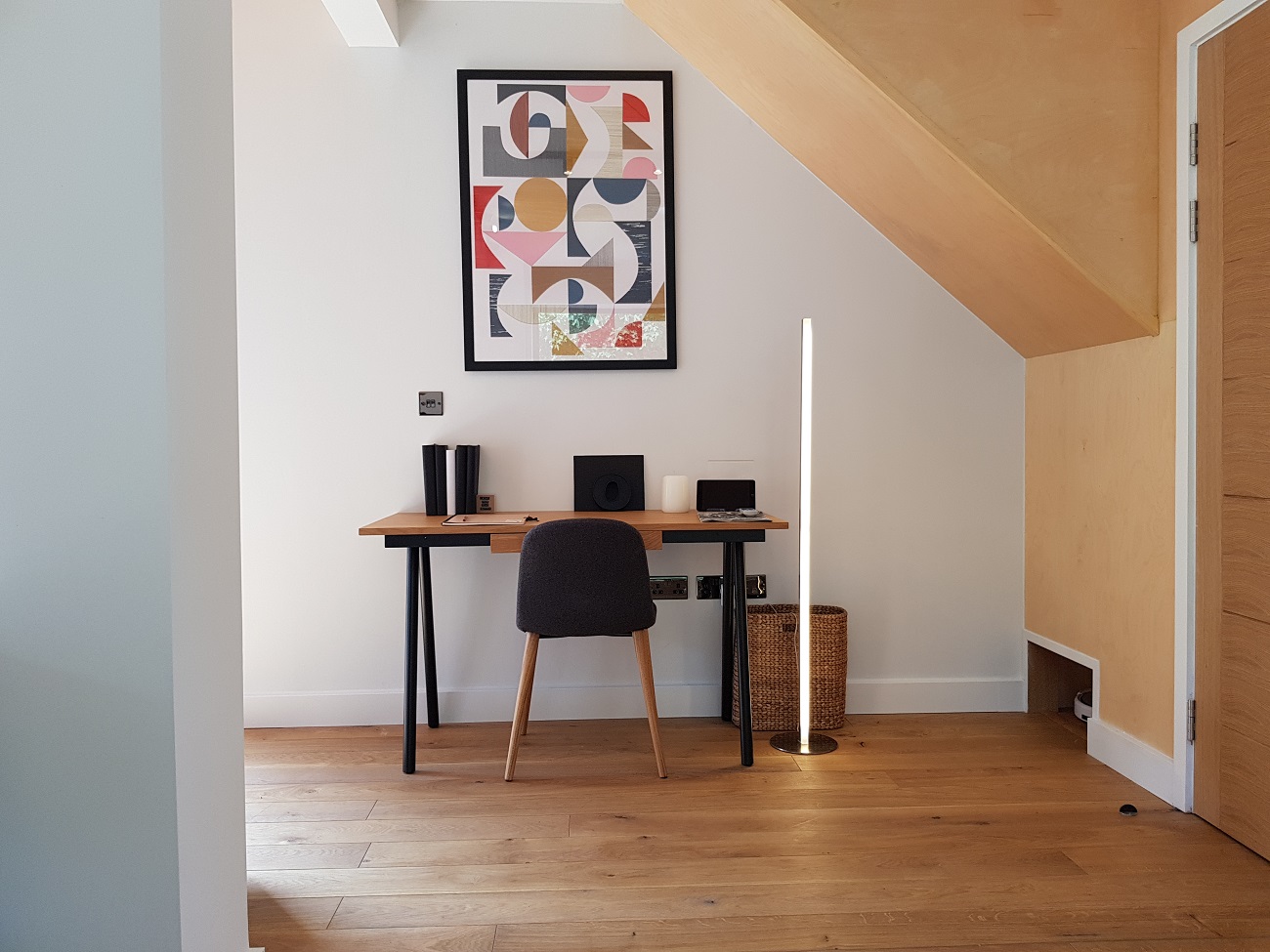 How much does a DiscreteHeat franchise cost?
The DiscreteHeat franchise fee is £25,000-plus VAT. Your package fee is £15,000-plus VAT which will include everything you will need to operate your DiscreteHeat franchise. Government-led funding is available towards the cost of your fees, helping you to get started.
DiscreteHeat wants you to make a good first impression. So, it will pay for the deposit of your new DiscreteHeat liveried van. You and/or your staff can travel to complete jobs whilst spreading the word about DiscreteHeat as you go. It will come equipped with all of the tools you will need to carry out the job.
What is DiscreteHeat looking for in its franchisees?
DiscreteHeat is searching for ambitious individuals with an entrepreneurial drive. You will be responsible for operating and growing your business but it will always be there to support and guide you. You will need to manage, plan, problem-solve, communicate well and create opportunities. DiscreteHeat expects you to provide fantastic customer service in order to maintain its brand reputation.
Previous experience in the home improvements, heating or electrics industry would be beneficial but it is not essential. DiscreteHeat will get you up to speed on how to successfully operate a business.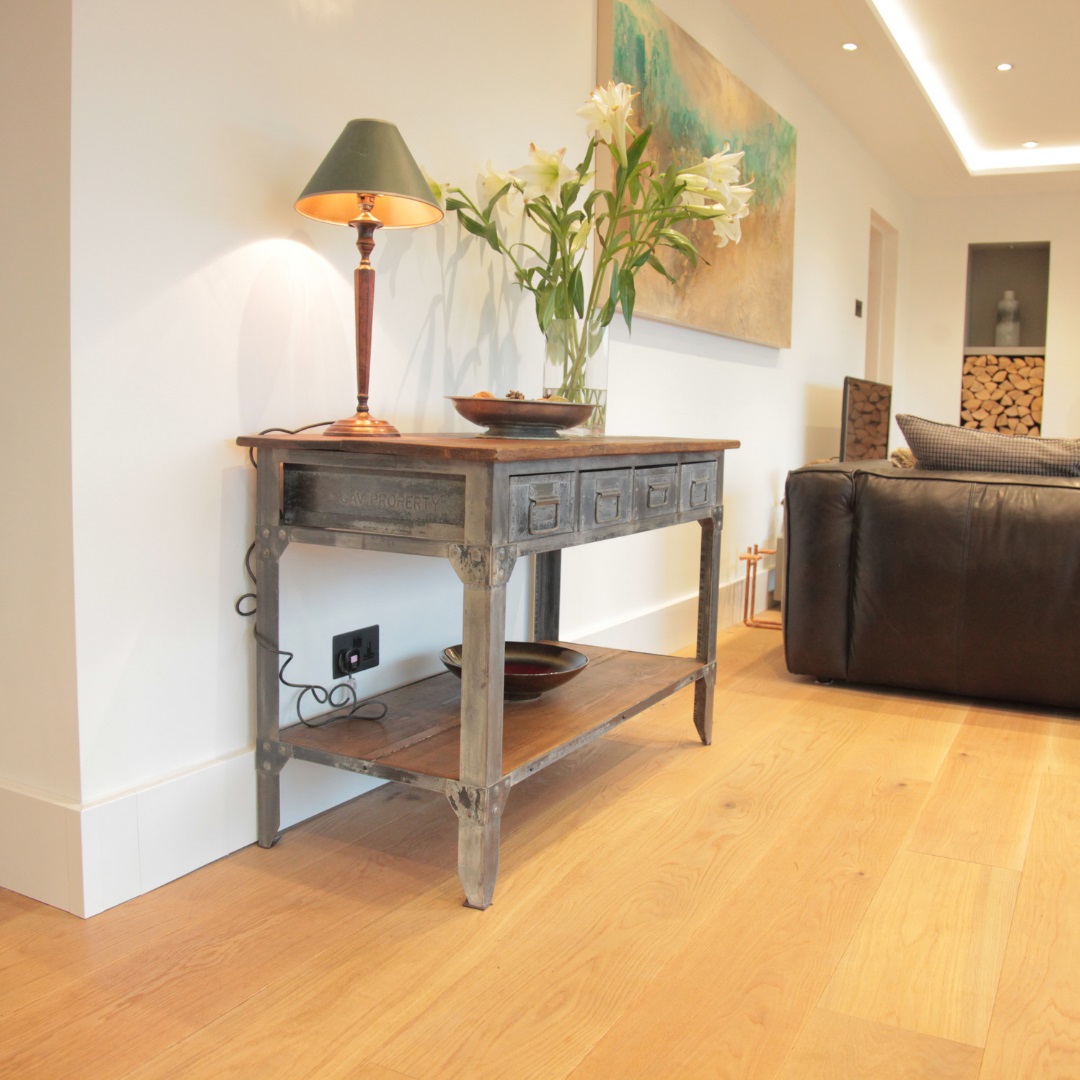 What training and support does DiscreteHeat provide franchisees?
As a franchisee, you get:
• Your own unique territory to trade in
• Live leads from day one for projects in your area
• Good margin to ensure a healthy return on your investment
• Access to its sophisticated CRM software
• Access to its user-friendly quoting system
• Use of the DiscreteHeat brand name and reference case studies
• A new, smart delivery van with your details displayed
• Your details incorporated on the website
• A comprehensive tool package to ensure a swift and tidy install
• Brochures and literature
• Design support services for your own local advertising initiatives
• Corporate workwear
• Invoicing system through which you get paid promptly
• Access to consumer finance
Did you know?
DiscreteHeat has an expected revenue of £125,000 after 2 years!
Request free information in just 60 seconds!
Take the first step in becoming your own boss!
Initial training and support process
From day one you will receive detailed sales, survey, quoting and customer management skills as well as hands-on real-world installation training. You will have the backing of a dedicated support team to enable you to install the products to the highest possible standards.
• Preparation of financial forecasting, budgeting and targets
• Detailed training at a dedicated facility in Manchester and on-site
• Advice and support on setting up and structuring your business
• Assistance with marketing and localised promotion in your area
• Full access and training to customer management, job quoting, job booking, and invoicing software
• Technical, sales and customer support guidance and advice
On-going support and training for franchisees
DiscreteHeat will provide you with all you will need to launch your business. You will receive all of the materials, equipment and stock you need in order to run your business profitably. It even provides you with quotes and enquiries from your local area. Lead generation for your business will be a huge part of the head office's role in supporting your DiscreteHeat franchise.
What locations or territories is DiscreteHeat looking to operate in?
DiscreteHeat is looking for single unit franchisees throughout the United Kingdom. This is a van- and home-based, full-time opportunity.
What are the franchise terms of agreement and renewal?
The franchise agreement is for five years with the option to renew as specified in the franchise agreement.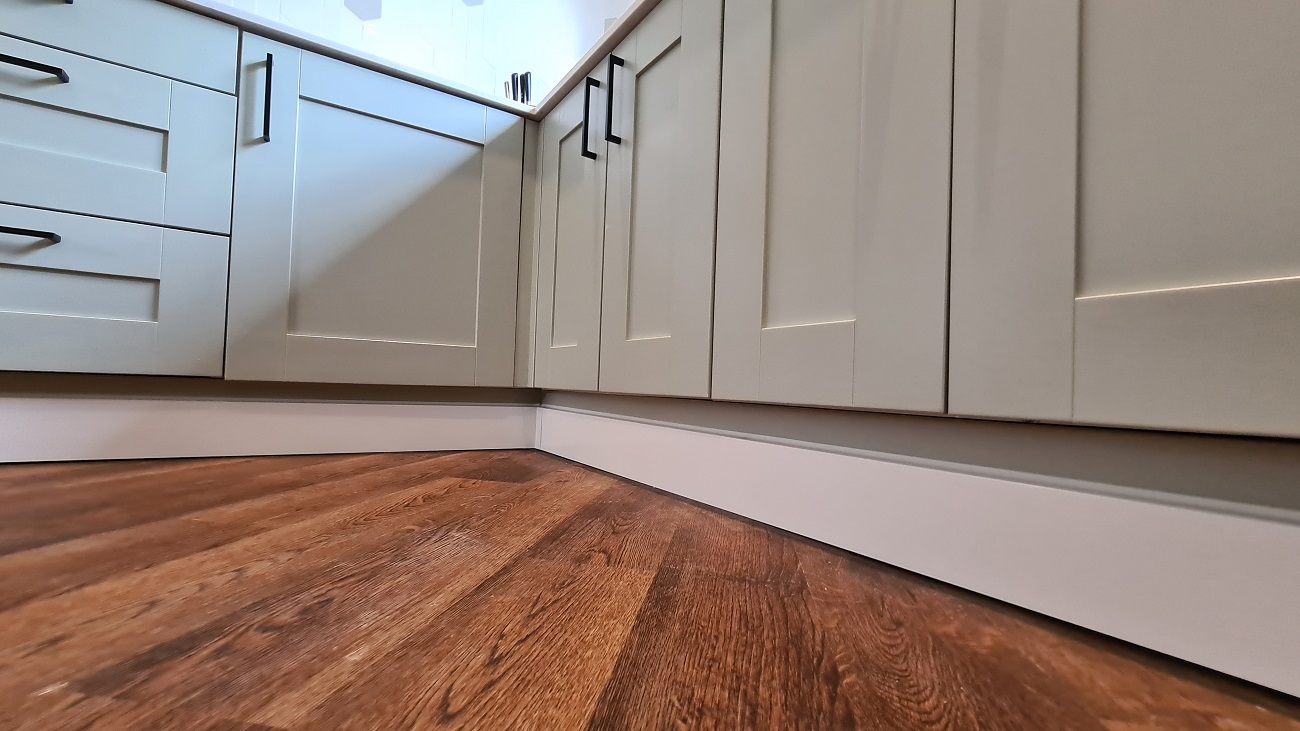 Why is a DiscreteHeat franchise a good investment?
DiscreteHeat is perfectly geared up and ready to add value to the market which makes the franchise the perfect investment for individuals with an entrepreneurial drive.
Not only is its ThermaSkirt product unique and first of its kind, but is much more effective at radiating heat than a traditional steel radiator and much harder wearing than wooden skirting. Available in a 'wet' central heating as well as a direct electric version and competes with existing conventional heating methods, ThermaSkirt can improve the comfort of any home whilst increasing the useable space and reducing energy costs.
Another competitive advantage that will bolster your return on investment is that ThermaSkirt is suitable for any home that needs heating, from apartments to stately homes, from listed buildings to "grand design" homes of the future. A franchisee will benefit from a large potential market that is set to see growth as the government is committed to increasing the housing supply.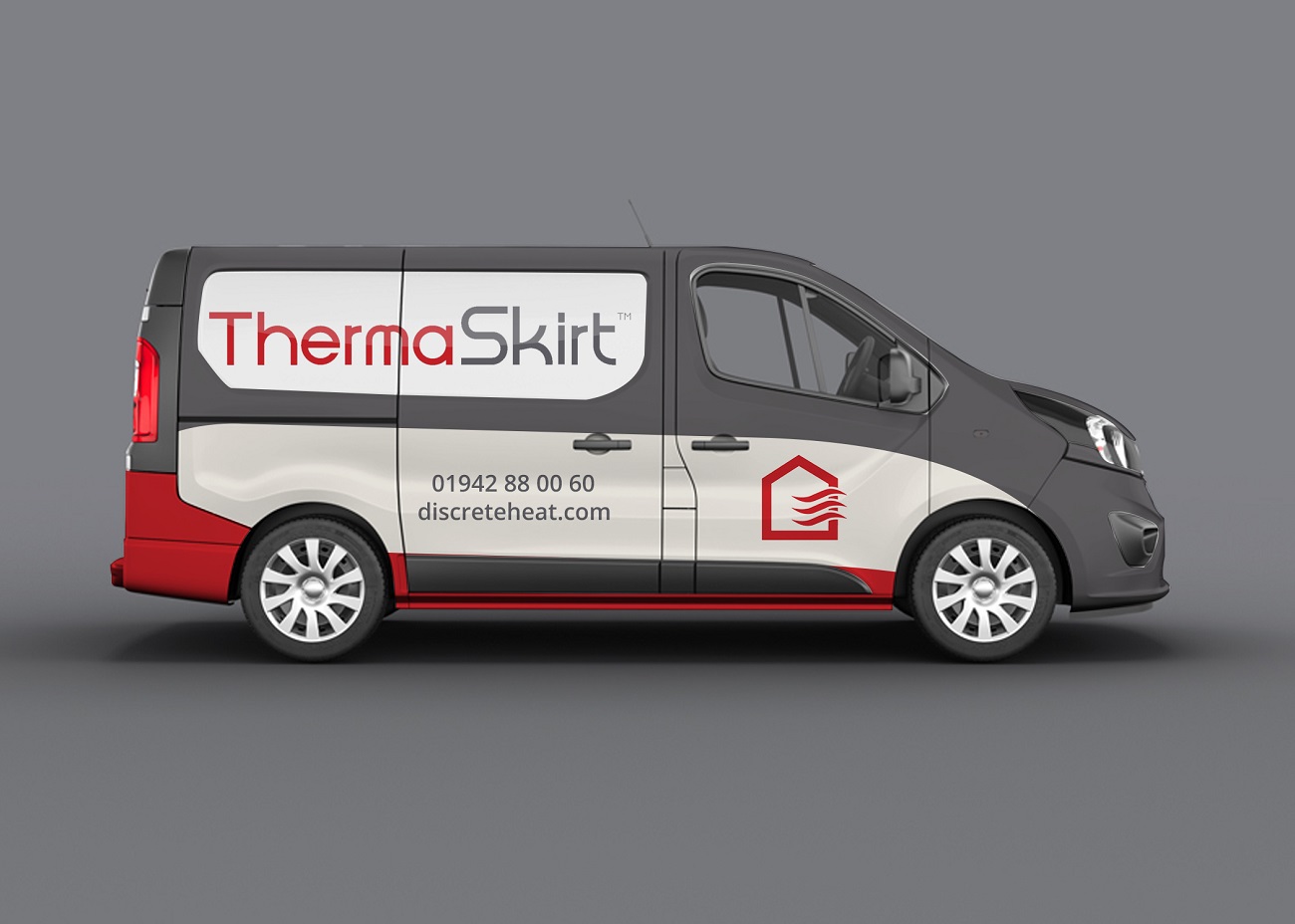 How in demand is DiscreteHeat's product?
Home improvement industry:
Brits spent £110bn on home improvements during the pandemic, while the UK home improvement market is over three times the value of the UK fast food industry – £55bn vs £15bn per year. People are keen to act and do their bit towards climate change and as a result, an increasing amount of people are moving towards more energy-efficient heating solutions. ThermaSkirt can see energy savings of up to 25 per cent when connected to renewables such as heat pumps or solar panels.
New builds industry
The government is committed to increasing the housing supply. Estimates have put the number of new homes needed in England at up to 345,000 per year, accounting for new household formation and a backlog of the existing need for suitable housing.
80 per cent of property developers see energy efficiency and climate adaptation as important factors in their portfolios according to a PwC survey. That could include the installation of solar panels on buildings, the use of more climate-friendly building materials or the enforcement of higher environmental standards. By providing high-quality products that are energy-efficient, DiscreteHeat is well placed to meet the demand for more environmentally friendly housing. There are vast revenue opportunities connected to new build developments.
How do I start setting up my own DiscreteHeat franchise?
If you think you could be the perfect franchisee, then DiscreteHeat wants to hear from you! Fill in your details below to receive further information about this franchise opportunity.

Request Free Information
Send a free enquiry to DiscreteHeat for further information!
Enquire into this franchise today