The information you submit via our enquiry form is shared only with the franchise business(es) that you have selected.
The franchise business will contact you by means of email and/ or telephone only to the email address and phone number you have provided.
By submitting the enquiry form you are consenting to send your personal information to the selected franchise business.
You also agree to receive further newsletter email marketing from What Franchise.
Close
Did you know?
Lawnscience has outlets available across the UK
Request free information in just 60 seconds!
Take the first step in becoming your own boss!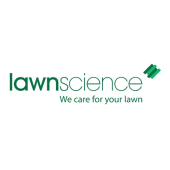 Lawnscience
Lawnscience provides lawn preparation and maintenance, gardening, patio and path maintenance and care, and other related services
Minimum Investment
£5,175
Business Type
Homecare & Property Maintenance
Expected Revenue After 2 Years
N/A
About Lawnscience
Lawnscience is a UK-based company that provides a variety of lawn care solutions for domestic customers, including maintenance and care services such as lawn fertilisation, weeding and lawn seeding, as well as other related garden and patio care services, such as pest and weed control, patio and path power cleaning and gutter cleaning services.
Where are the headquarters for the Lawnscience franchise located?
The headquarters for Lawnscience are located in Milton Keynes.
What kind of franchise opportunity does Lawnscience offer?
As the service is provided directly on site for clients, the Lawnscience franchise is primarily operated as a van-based business, and franchisees do not need to have a fixed business premises to work from. Franchise owners will need a vehicle for their equipment, while other administrative tasks can be managed from a small or home office site.
How much does it cost to start a franchise with Lawnscience?
To start a franchise with Lawnscience, it will require an investment of £12,474 plus VAT. There are also royalty fees applicable, to cover the cost of marketing and support. These are charged at a rate of 10 per cent on a quarterly basis, and reduced to 6.5 per cent as the business grows.
Where can you find franchise opportunities for a business with Lawnscience?
There are territories available across the UK to start a Lawnscience franchise. For details on current opportunities, contact the Lawnscience franchise team directly.
Is there funding support available to start a Lawnscience franchise?
You may be able to get lending towards the cost of starting a Lawnscience franchise, from most major high street banks.
What experience should you have before starting a franchise with Lawnscience?
You do not need to have a background in horticulture or lawn care before starting a franchise with Lawnscience, as the company will provide complete training on all parts of the business. A Lawnscience is also open to people who do not have prior experience in owning or running a business, as the brand will provide extensive support at all steps.
A review of the Lawnscience franchise package
The Lawnscience franchise includes everything required to start the business up. Franchisees receive a license to operate a lawn care business and are designated a protected territory by the company. The territory will include approximately 100,000 target householders, ensuring there is a sufficient market to establish and grow the business within.
The package also includes comprehensive equipment set up, which includes everything required to carry out all of the brand's offered services. You are provided with a fully liveried vehicle in addition to this, as well as all protective equipment needed to carry out all activities safely and branded uniforms, to make a professional impact on customers.
Is there any kind of training or support available with a Lawnscience franchise?
Lawnscience provides all the training needed to offer the services supplied by the brand to a professional standard. Franchise owners are given a three-week detailed training programme, which includes a qualification with NPTC.
Did you know?
Lawnscience has outlets available across the UK
Request free information in just 60 seconds!
Take the first step in becoming your own boss!
Lawnscience also provides marketing support, with a range of facilities in place to help new franchise owners make the best impact possible on their local territories. Franchisees are given a fully funded marketing launch to reach out to new potential customers, with 20,000 leaflets to distribute. The brand also provides a personalised local website to help direct more traffic and raise online awareness, and provide a marketing support executive, who will provide guidance and support with more local-specific marketing activities.
The company also provide all franchisees with continued technical and business support and training after the business is established, to help franchisees grow and expand further.
What market opportunities can you expect with a Lawnscience franchise?
The lawn-care market is continually growing, as homeowners generally place value in having an attractive lawn to retain a positive view of their home, or to enhance its value on the market.
With a very limited range of DIY options available to carry out general lawn maintenance activities, turning to a lawn-care service provider is essential. While the lawn-care service industry originally began in the US, since it emerged in the UK, it has continued to grow and gain prominence.
The Lawnscience franchise has been described positively by existing franchise owners, as the brand can be set up comfortably and easily, even for someone who has not owned a business before. With extensive support and training on offer, franchisees are able to offer services with confidence, while the flexibility allowed by running a mobile van-based business gives franchise owners the opportunity to run a business around other needs and commitments. Many franchises are able to manage family and other work commitments around their Lawnscience franchise role.
How to get started
To get started with a Lawnscience franchise, the brand has a seven-step system in place – beginning with a no obligation talk, and a review of their franchise prospectus and offering. You may then be invited to their Milton Keynes head office, where you can meet the franchise team to discuss the business opportunity in greater detail. You will also have the chance to meet other existing franchise partners, and ask them questions about how they run a Lawnscience business.
Once you are certain you have a strong interest in the brand, they will then start to evaluate a personalised and exclusive territory for you. This is often done as a collaborative activity – your own input into a specific area will help to identify the most lucrative territory, with the best potential to grow the business in. After this, all relevant paperwork is completed and a territory is confirmed, before starting your franchise training process.
Start this process by filling in the enquiry form found on this page.

Request Free Information
Send a free enquiry to Lawnscience for further information!
Enquire into this franchise today