The information you submit via our enquiry form is shared only with the franchise business(es) that you have selected.
The franchise business will contact you by means of email and/ or telephone only to the email address and phone number you have provided.
By submitting the enquiry form you are consenting to send your personal information to the selected franchise business.
You also agree to receive further newsletter email marketing from What Franchise.
Close
Did you know?
Meyers Franchising has an expected revenue of circa £100,000 to £150,000 after 2 years!
Request free information in just 60 seconds!
Take the first step in becoming your own boss!
Meyers Franchising
A home-based, full-service sales and lettings business that you can run from a spare space in your home
Minimum Investment
£12,500
Business Type
Lettings & Property
Total Investment
Circa £26,000
Franchise Fees
£12,500+VAT
Expected Revenue After 2 Years
circa £100,000 to £150,000
About Meyers Franchising
Known as the estate agency rebels, Meyers Estate Agents reset high street agencies into a spare space UK estate agency in early 2011. Its specially designed systems and processes have been created to work anywhere and to complement lifestyle and profit. Meyers' new world of estate agency is quickly emerging.
It understands you and your family must come first. Meyers proves that both, existing market leaders and non-estate agency clients, are able to become market leaders in their locations without any high street visibility at all. Its bespoke solution provides real results built with many years of piloting and tests.
Meyers Franchising is a multi-award-winning business that offers you the opportunity to develop a valuable legacy business using its proven model. It welcomes franchisees both with an industry background but also those with no previous property experience as it gives you the skills needed through its classroom training and field support that is delivered by seasoned property professionals.
How does the Meyers franchise model work?

Meyers is a home-based, full-service sales and lettings business that you can run from a spare space in your home. Day to day you'll be helping your customers to achieve their home moving dreams, carrying out initial market appraisal visits, preparing particulars, carrying out viewings and negotiating both sales and lettings through to completion.
You'll also be actively looking for those next customers by becoming both a social media hero and a part of your local community ultimately becoming the "go-to" property person in your town or district.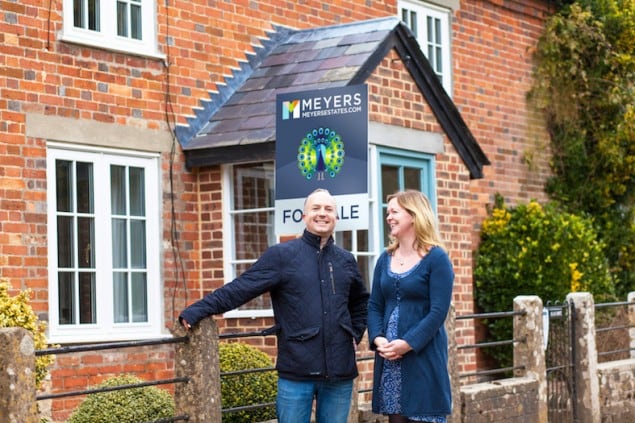 What attributes is Meyers looking for in its franchisees?
In a nutshell, it is looking for "people people" who ideally live in their chosen territory, with an entrepreneurial flair and that "eye on the prize" mentality.
Although previous sales experience isn't necessary, you'll still need to be confident and happy dealing with people from all walks of life and backgrounds. Meyers wants people with that "get up and go" attitude who can keep going when times are tough and happy to be out there delivering leaflets on wet winter days. You'll need to have a desire to run your own show and take charge of your own destiny.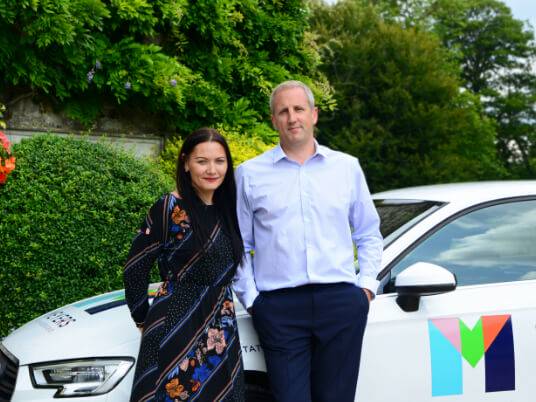 What training and support does Meyers provide its franchisees?
It has a comprehensive onboarding process that starts with introductory discovery calls and one-to-one meetings where Meyers gets to meet you and you get to meet them.
Meyers is very transparent as a business and, wherever possible it will share as much as it can with potential new recruits, including suitably anonymised financial data from its network to help you decide if Meyers is right for you.
It offers a comprehensive training and support package which starts with helping you set all aspects of your business up through to a comprehensive week's classroom study where you'll be taught the mechanics of the business, covering sales and marketing, prospecting for new business, the sales and lettings process, including legal and compliance modules and how to run and manage your own business.
Did you know?
Meyers Franchising has an expected revenue of circa £100,000 to £150,000 after 2 years!
Request free information in just 60 seconds!
Take the first step in becoming your own boss!
When you're ready to launch Meyers will be with you for the first two days where it will get you launched to the market.
After this, you'll be joining its new starter group where you'll receive ongoing support and training alongside other newbies until you're confident to fly solo.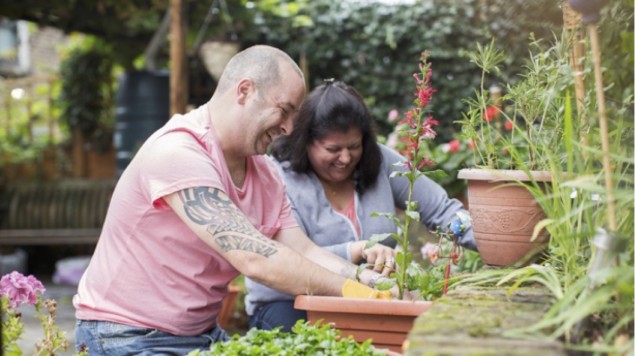 How much does a Meyers franchise cost?
Meyers will be looking for you to come along with a minimum cash investment of around £10,000 to £15,000. There will be set up costs of around £2,500 to cover such things as IT and equipment, insurances and registrations, car branding, etc. and for the first three months, you'll need a marketing budget of around £800 a month.
Don't forget in the first few months you'll need to think about your own personal monthly expenditure as it will take some time for the first deals to compete.
What locations or territories is Meyers looking to operate in?
Meyers is keen to talk to potential new franchisees based anywhere in the UK and particularly keen to speak to those based along the M3/M4 corridor and the South West.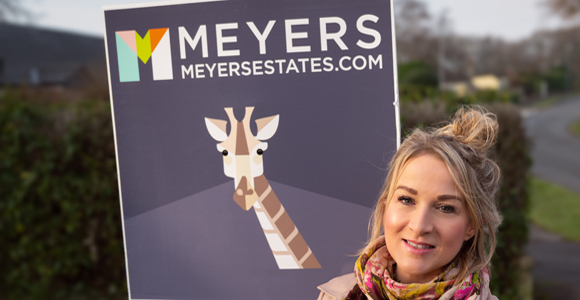 What are the franchise terms of agreement and renewal?

Meyers offers a five-year franchise agreement with a free renewal, subject to a £500 administration fee.
Why is a Meyers franchise a good investment?

A Meyers franchise offers a great and easy way to run a low-cost business in a box with excellent growth potential. No shop or premises means predictable monthly costs and with low monthly outgoings, this type of business is very capable of dealing with the changing ebb and flow of the market.
How in demand are Meyers' services?
The UK property market has continued to grow exponentially over a long period, and despite unexpected financial and global shocks, it has remained resilient and positive.
The property sales and lettings industry model is changing fast, and hybrid agencies (those like Meyers that are home-based) are now seen as mainstream with customers liking the personal service and the ability to deal with much of the home buying, selling and letting process from the comfort of their own home that only this type of model can deliver.
How do I start setting up my own Meyers franchise?
To find out more, or to request further information on franchising with Meyers, complete the form below and click on the 'Request Free Information' button now.
Request Free Information
Send a free enquiry to Meyers Franchising for further information!
Enquire into this franchise today