The information you submit via our enquiry form is shared only with the franchise business(es) that you have selected.
The franchise business will contact you by means of email and/ or telephone only to the email address and phone number you have provided.
By submitting the enquiry form you are consenting to send your personal information to the selected franchise business.
You also agree to receive further newsletter email marketing from What Franchise.
Close
Did you know?
Prokill Pest Prevention has outlets available across the UK
Request free information in just 60 seconds!
Take the first step in becoming your own boss!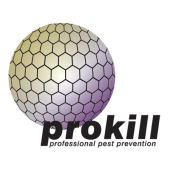 Prokill Pest Prevention
Nationwide pest control experts serving commercial and domestic customers
Minimum Investment
£35,000
Business Type
Pest Control
Total Investment
£52,000 plus vehicle
Expected Revenue After 2 Years
N/A
About Prokill Pest Prevention
Founded in 2003, Prokill is one of the leading pest control companies in the UK.
The franchise uses the most effective and up-to-date methods for pest control to help companies in a wide range of industries such as food, manufacturing, commercial, offices, retail, facilities management and hospitals. The Prokill franchise also offers its services to domestic customers.
The Prokill franchise currently offers ad hoc services to both domestic and commercial clients as well as two supportive contracts to customers. The first is Pest Plus, which is a service where commercial customers pay a regular fee to have quick access to technicians who can deal with any pest issues involving cockroaches, mice, birds and any other pests causing issues.
The second is Pest Advanced, which is primarily designed to help the pharmaceutical and companies in the food industries. It involves an approach to dedicated pest control that is needed in these heavily regulated industries. The Prokill franchise will work to provide a 'zero tolerance' approach to pests alongside fully compliant reports that meet your specifications.
Positive Prokill pest control reviews are testament to the company's discreet and professional approach to common pest problems.
The company prides itself on helping franchisees gain success with support and training that currently helps the first franchisees to see a six-digit turnover from their
businesses. Prokill Franchise is also a proud member of the British Franchise Association.
What is the minimum personal investment required to buy a Prokill franchise?
The minimum personal investment (the amount a person must invest from their own money) is between £35,000 to £40,000 for a Prokill franchise.
What is the average start-up cost of a Prokill franchise?
At present, the current average start-up cost of a Prokill franchise is around £52,000, and you also require a vehicle which is not included in any fees or investment.
Do I need an office or fixed premises to run a Prokill franchise?
If you want to invest in an office to rent you can do so, but you can also comfortably run a Prokill Franchise from home if that works better for you. If you do wish to upgrade to a management position then you will need to work from a professional office.
Is training included in the Prokill franchise package?
You receive extensive training from Prokill head office when you become a franchisee.
Training includes seven weeks of training which is both in the classroom and practical-based lessons in various locations. During your training, you gain experience in pest control and business management. There is supportive documentation and information all the way through training to give franchisees a complete insight into the industry they are becoming part of. Training and support does not stop at this seven-week point, and franchisees can expect continued support and training top-ups during their time as a franchisee.
Did you know?
Prokill Pest Prevention has outlets available across the UK
Request free information in just 60 seconds!
Take the first step in becoming your own boss!
What does the day-to-day running of a Prokill franchise involve?
The daily life of a Prokill franchisee begins at home or in the office you have chosen to work from. You will need to respond to enquiries about commercial and residential services in your territory and following up sales leads. Throughout the day you will be applying pest control solutions and/or trying to generate sales leads in your local area. You can offer free surveys as part of your approach to generating more sales. If you are in a management position then your day will involve sales alongside the delegation of jobs and management of the surveyors and technicians on your team.
How many Prokill franchises are there currently in operation in the UK?
The Prokill franchise currently has 12 successful franchisees operating 15 franchise areas of which there may be an eventual cap of 100 because of the territory limitations.
Does Prokill take environmental awareness seriously?
The Prokill franchise is proud of providing environmentally-friendly pest control services. Prokill currently works under CRRU (Campaign for Responsible Rodenticide Use) guidelines which require any external rodenticide use is used under the Stewardship Regime outlined by HSE. This ensures the protection of non-pest animals such as birds of prey. The company also makes a huge effort to meet environmental objectives and goals in all areas of the business, including working towards a paperless future, with current investment in web-based administration and documentation systems.
Why should I choose Prokill over other pest control franchise opportunities?
Investing in Prokill as a franchise opportunity means training and support from the very beginning. It is an exciting business opportunity that is supportive and designed to enable franchisees to build a business with a future. If you are not a natural at clinching sales, you will be pleased to know that working for Prokill doesn't involve any hard selling because customers who get in touch are often relieved that you have arrived to solve their problem.
The day-to-day job is great if you are personable, as you meet a wide range of people in all different types of living situations, who work for many different varieties of businesses. There will also always be lots of problems to be solved, so you can truly exercise your skillset on a day-to-day basis and go home feeling a sense of pride in your work.
You will get lots of help with organisation, invoicing and credit control and enquiries filter through a helpline to help you further. When you choose a Prokill franchise you are in a supportive environment right from the get-go, because the company truly wants all its franchisees to succeed.
How can I find out more about becoming a Prokill franchisee?
You can apply to become a Prokill franchisee by filling in the enquiry form found on this page.
Request Free Information
Send a free enquiry to Prokill Pest Prevention for further information!
Enquire into this franchise today