The information you submit via our enquiry form is shared only with the franchise business(es) that you have selected.
The franchise business will contact you by means of email and/ or telephone only to the email address and phone number you have provided.
By submitting the enquiry form you are consenting to send your personal information to the selected franchise business.
You also agree to receive further newsletter email marketing from What Franchise.
Close
Did you know?
Dogknows Limited has outlets available across the UK
Request free information in just 60 seconds!
Take the first step in becoming your own boss!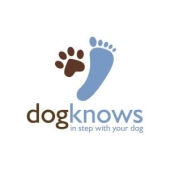 Dogknows Limited
Dogknows provides dog walking, puppy care, and puppy training services and also house-sitting and pet transport services for regular clients
Minimum Investment
£7,500
Expected Revenue After 2 Years
N/A
About Dogknows Limited
Dogknows was established in 1999 as a dog walking business. Since then the demand for dog walkers and carers has increased with the growing number of households in which both adults work and with more people working long hours. Through its franchisees, the company offers services to meet the needs of both owners and canine pets.
The company's founder, Bobs Broadbent, is an accredited Dog Trainer with the Animal Behaviour and Training Council (ABTC), the Association of Pet Dog Trainers, a qualified Puppy School Tutor, and holds an Advanced Diploma in Canine Behaviour Management.
With this knowledge and experience, she has developed dog training programs and a code of conduct to regulate the actions and professionalism of all staff and franchisees. As a result of the quality of the training and service offered, Dogknows was declared a Practitioner Organisation for the ABTC.
There is no one-size-fits-all program for clients and their dogs; each pet receives the care they need to match their requirements, age, temperament, etc. Whether it's only a walk or a training session, the aim is to bring out the best in the dog.
What services are provided by the Dogknows franchise?
All the services provided by Dogknows franchisees are delivered by knowledgeable, trained, vetted, and experienced individuals who are also dog-lovers:
o Dog walking: Dogs are collected from the owner's home or place of work for a minimum of three walks per week in pre-approved areas. Walking takes place in all weathers and Monday to Friday. Weekend and Bank Holiday walks can be pre-arranged with some franchise owners.
o Puppy care: A bespoke program is designed for each puppy that begins as soon as it has settled into its new home. The stages of care are "Play & Train" visits to the puppy and "Play & Train" walks away from the home. This trains youngsters to walk on a lead and socialises them in terms of both people and other dogs, and there are at least three sessions a week.
o Puppy training and development: Puppies need good routines and have changing needs as they develop. Dogknows offers one-on-one puppy care programmes incorporating training and socialisation.
o Referrals: Classes on puppy training benefit both owner and puppy in terms of bonding and socialisation. There are a lot of these classes available nationally, but Dogknows can refer owners to reputable and ethical providers.
o Puppy consultations: Some franchisees visit owners and puppies at their homes to offer advice and guidance on general matters and on kind, effective training methods.
o Additional services: For regular established customers, some franchises also offer housesitting and pet transport services.
What franchise packages are available with Dogknows?
There are two levels of involvement when it comes to joining the Dogknows team:
 A franchise: With this option you set up and manage your own branch and earn income by providing a range of services.
 A part-time job: For those who don't want to take on franchise ownership, you could apply to work as a dog carer and walker or puppy socialiser.
How to become a Dogknows franchisee
Your first step is to contact Dogknows via the enquiry form on this page to tell them that you are interested and to have an initial discussion. If you still want to proceed, there are four stages to the franchise application process.
1. Application and initial assessment: You will be asked to complete an application form. Your suitability and choice of location will be looked at. This stage takes about two weeks.
2. Attending a meeting: If you get through the initial assessment, you will be invited to attend a Discover Dogknows meeting. You will be provided with information, given an opportunity to ask questions, and asked about your schedule and financial situation in relation to the franchise fee. This step also takes approximately two weeks.
3. Contract and schedule: You will be given a draft copy of the Dog Knows Franchise Contract which you can take to an independent solicitor should you wish to do so. You need to agree on the timing of the remaining stages and undertake to pay the fee by a specified date. You will also have an opportunity to spend time with an established franchise owner. This usually takes three to four weeks.
4. Signature, training, and start-up: You will meet with the team and sign the Franchise Agreement and receive a research document so that you can begin to prepare for the
training. This usually takes a further two weeks. Your training will be booked.
Did you know?
Dogknows Limited has outlets available across the UK
Request free information in just 60 seconds!
Take the first step in becoming your own boss!
The promotion of your new business will begin the day you commence training so you can open your business the day after you finish training.
How much does a Dogknows franchise cost?
The Dogknows franchise fee is £12,500 + VAT. However, if you are unable to pay the full amount, £7,500 is required as an up-front payment. The company is open to discussing your situation with you, reaching a mutually acceptable arrangement, and then drawing up a financial plan so that you can pay off the balance over a period of two to five years.
What will I get from Dogknows for my investment?
As a Dogknows franchise owner you would receive the following:
 License and territory: You will have use of the brand and an exclusive territory in which to operate.
 Planning: Business and Marketing plans specifically for you to help you manage and grow your business will be developed with you.
 Training: You will have ten days of training that covers starting and running your business, practical dog training skills, and on-the-job coaching. Two days can be kept in reserve and used anytime during the first three months you are operating your franchise.
 Support: You will have ongoing access to support and mentoring to assist you in all areas of your work. There are also regular business coaching sessions, a dog advice helpline, quarterly business reviews, assistance with growing your team, and financial advice.
 Promotional: You will get your own page on the company website, a three-month Google Adwords campaign, a presence on social media, business cards, flyers, postcards, advertising templates, and a pre-launch promotion by head office.
 Starter pack: You will be given a branded uniform, dog training equipment, branded ID tags, hygiene items, and a first aid kit.
 Operational: You will have access to digital manuals covering running your business, dog training, and marketing; online bookkeeping software; a booking system; and a year's insurance cover for your business.
Do I need dog walking or care experience to become a Dogknows franchisee?
No. However, you need to be a dog-lover, have experience of owning a dog, be familiar with a variety of dog breeds, be ambitious, hardworking, passionate about what you do, and open to ongoing learning and development.
Where does the Dogknows operate?
There are currently Dogknows franchisees in Central South London, Greenwich, Lewisham and Bromley, Lichfield and Kings Bromley, Northampton, Richmond, and Windsor and Eton.

You would have to enquire directly with DogKnows Limited about finding franchise territories available near you.
What sort of profit can be made running a Dogknows franchise?
There are two possibilities and which one you select can affect your income. Whether you work full-or part-time also has a significant impact on your earnings. Regardless of these factors, Dogknows does not guarantee income. However, the franchise offers some figures based on current franchise performance.
Franchisees who operate on their own enjoy an average of 60 per cent annual profit margin translating to £2,000 profit monthly. Hands-on, full-time manager-operated franchises can anticipate in the region of a 40 per cent annual profit margin and a monthly profit of £5,000.

It usually takes approximately ten weeks from the time that you lodge your application to the day you open your business until you start making money. Given the company promotes your franchise before you open, you should start earning money from your first week.
Do I need to do my own marketing?
Dogknows runs ongoing online marketing campaigns that bring business to the company website. Given you will have your own page on the website, customers in your area will contact you directly. Also, the head office will pass new leads on to you.
You do, though, need to promote your business by using the templates, leaflets, and business cards you received for ads, press releases, and local promotions.
What is not included when I purchase a Dogknows franchise?
As with any business venture you need some start-up capital for the following:
 A suitable and reliable vehicle
 A smartphone
 A computer with internet access and word processing software
 An email
Is this the best pet franchise of its type in the UK?
The company claims that this is the only franchise available in the UK that offers a full-time career caring for and training dogs and opportunities to learn, grow, and develop by undertaking further training and expanding the services your business offers to dog owners. Dogknows also prides itself on the package it offers franchise owners in exchange for the fee.
For more information, contact the Dogknows franchise by filling in the enquiry form found on this page.

Request Free Information
Send a free enquiry to Dogknows Limited for further information!
Enquire into this franchise today