"How I Became A Papa John's Franchise Owner"
Posted: 08 Jun 2018
Estimated Read Time:
in 4 minutes
Papa John's franchisee Sid Chirumamilla engineers more store openings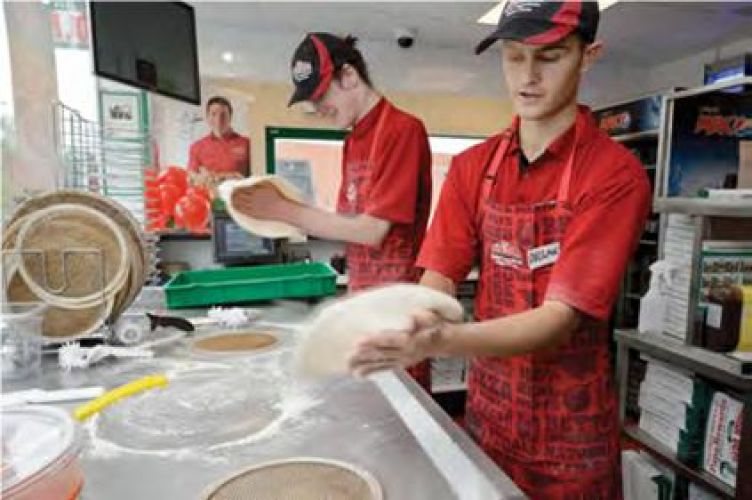 Leading pizza franchise, Papa John's, has announced franchisee and former mechanical engineer Siddhartha Chirumamilla (Sid) has opened two more stores.
Falkirk, north east of Glasgow, and Billericay in Essex bring Sid's total Papa John's portfolio to 11 and he has plans to open more before the end of the year.
Rapid growth
Sid explains: "I first experienced Papa John's when I was a student delivery driver. I went on to work in mechanical engineering, but always wanted to run my own business. I bought my first franchised Papa John's with the help of a HSBC loan five years ago and the business grew rapidly.
"My role has changed dramatically over the years from being a pizza delivery driver to now overseeing my own operation. These days, most of my work is currently involved with handling the new openings, while my managers run each individual Papa John's.
"I have an experienced business partner, Vamsi Atluri, who runs my multiple Scottish-based outlets and the rest are in the south east of England." Phil Gaffer, Papa John's franchise sales and business development manager, confirms: "We're seeing a growing trend for our franchisees to run multiple operations.
"Once a franchisee becomes confident in managing one store, we can help them apply that knowledge to open multiple outlets if they wish. We are also able to offer some great incentive deals to help ambitious franchisees expand in this way."
Our Guide to Getting Started in Franchising
Grow yourself from a franchising no to a franchising pro!
Ones to watch
Franchisors provide an insight into how they've built their businesses.
This month's
best opportunities
You have pending
Here's just
five reasons

why you should join our

FREE

newsletter!
New articles added every week

Hand picked franchise opportunities just for you

First class help and advice for franchising and business

We have the industries best contributors on board

Inspiring and insightful franchise case studies