The information you submit via our enquiry form is shared only with the franchise business(es) that you have selected.
The franchise business will contact you by means of email and/ or telephone only to the email address and phone number you have provided.
By submitting the enquiry form you are consenting to send your personal information to the selected franchise business.
You also agree to receive further newsletter email marketing from What Franchise.
Close
Did you know?
Hooters has outlets available across the UK
Request free information in just 60 seconds!
Take the first step in becoming your own boss!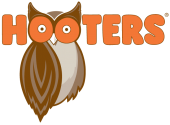 Hooters
Iconic restaurant and bar destination serving a plethora of hot food options
Minimum Investment
£150,000 - £ 2,000,000
Expected Revenue After 2 Years
N/A
About Hooters
The Hooters franchise is a world-famous restaurant and bar, well known for the beer, burgers and the iconic Hooter Girls. Right now, the company are looking for franchisees to bring the exciting Hooters experience to the UK. This is an opportunity to start your own multi-restaurant business, supported by an internationally successful brand.
The Hooters experience
Hooters considers itself to be more than just a restaurant. Sure, it serves the finest quality burgers, sandwiches, steaks, salads, and a huge selection of chicken wings in signature sauces. Yet it also provides the customer with a unique and unforgettable experience. Hooters is a destination, complete with food, drinks, sports and, of course, the iconic Hooter Girls.
The first Hooters restaurant opened in 1983 as an April Fool's Day joke. The owners didn't expect it to be a success, yet the company quickly grew and started to franchise soon after in 1986. Now there are over 500 Hooters sites in 120 countries across the world, including around 250 Hooter franchise restaurants.
The global restaurant and bar attracts all manner of custom from multiple markets, from students to hard-working folk, and families sitting in for meals. The selection of drinks includes wines, beers and spirits. Customers enjoy the excellent service from trained 'Hooter Girls', who are friendly and welcoming and are the trademark attraction of the company.
What does the Hooters franchise agreement cover?
The Hooters franchise agreement includes full use of the Hooters brand for 20 years, with the option to purchase a renewal of two further 10-year terms. If accepted as a Hooters franchisee, you will pay an initial franchise fee. You will also require startup costs associated with purchasing and renovating premises, hiring and training staff, and so on.
Purchase of the Hooters franchise package grants you the full support of the company during all aspects of setting up and running the business. This begins with site selection and construction. Once complete, it's on to the comprehensive training program, which will give you the knowledge and experience that you need to carry your Hooters franchise to success.
This is a serious restaurant business. As such, startup costs are relatively high. Returns can be substantial, and the Hooters franchise agreement offers the opportunity to open multiple establishments within your territory. Your Hooters franchise could truly grow into the millions.
What kind of training do Hooters franchisees receive?
The Hooters franchise package includes extensive training to bring you up to scratch with all of the business process and best practices of the company. The training and ongoing support cover all aspects of the business, including real estate, advertising and marketing, supply chain, quality assurance and more.
Hooters franchise training is also available for front-of-house and back-of-house, as well as for Hooters girls. This is of exceptional importance when you open your first Hooters restaurant. Fees apply for this in-house training of staff.
How much does a Hooters franchise cost?
The initial franchise fee cost for Hooters is £60,000. There are also several other fees to consider, including restaurant development fees and further training costs for staff, among others. This is a serious multi-restaurant franchise opportunity, and as such it is expected that you will require an overall investment of between £800,000 - £1.5 million.
Did you know?
Hooters has outlets available across the UK
Request free information in just 60 seconds!
Take the first step in becoming your own boss!
The Hooters franchise agreement also stipulates that you pay an ongoing royalty fee of 5 per cent of gross sales, as well as a national advertising fee that is currently set at 2%.
Am I responsible for marketing my own Hooters franchise?
The Hooters franchise is a huge brand name, and the company spends plenty of money on its national and international marketing campaigns. However, it is expected that you grow your business, and this will require your own efforts to market your local restaurants. At the moment, the Hooters franchise requires that you spend at least 1 per cent of gross sales on local marketing.
Why should I choose to invest in a Hooters franchise over its food and beverage competitors?
The Hooters company is worth hundreds of millions of dollars and has proven its success around the world, both as a concept and as a business model. Although the costs associated with opening a Hooters franchise are relatively high, you get is the opportunity to be part of a huge empire of high-quality restaurant destinations.
Hooters is well known in the USA. Now it is coming to the UK, and you could be one of the people who lead the way.
The Hooters franchise comes with full training and support, and the initial startup costs should yield huge returns. A single restaurant can generate upwards of £200,000 a year, and so you can gain back your initial investment in 18 months – two years.
What experience or qualifications do I need to run a Hooters franchise?
Hooters is looking for the right people - both men and women - to open franchises across the UK. Franchisees must have five years or more experience in the restaurant industry and must have the ability to manage and run at least three restaurants. It is essential that applicants demonstrate a high level of business knowledge and the necessary managerial skills to make their Hooters franchise a success.
It is also important that applicants have a net worth of at least £2 million. With such high start-up costs, this is not an opportunity for the faint-hearted, nor for the inexperienced. Only those who can make it happen should continue through the rigorous application process, though anyone is welcome to request obligation-free information.
How can I find out more about investing in a Hooters franchise?
The Hooters franchise application process is understandably designed to find the right people for the job. This is a major investment, and so it is essential that you have a high level of experience.
After requesting Hooters franchise information by filling in the enquiry form found on this page, the franchise team will contact you to discuss your interest and answer initial questions. You can then send your application form. At this stage, there is still absolutely no obligation.
Next, one of the company's Marketing Development Directors will meet with you face-to-face, and then it's recommended that you meet some of the other franchisees, before seeing how operations work for yourself at Hooters.
Your application will be reviewed and approved by the franchise review board, and you can then sign the disclosure. The whole process usually takes around 90 days, and then you will be ready to start your own Hooters franchise business.
If you are interested in learning more, you can contact the company via email using the details below.

Request Free Information
Send a free enquiry to Hooters for further information!
Enquire into this franchise today