The information you submit via our enquiry form is shared only with the franchise business(es) that you have selected.
The franchise business will contact you by means of email and/ or telephone only to the email address and phone number you have provided.
By submitting the enquiry form you are consenting to send your personal information to the selected franchise business.
You also agree to receive further newsletter email marketing from What Franchise.
Close
Did you know?
Ecigwizard has outlets available across the UK

Request free information in just 60 seconds!
Take the first step in becoming your own boss!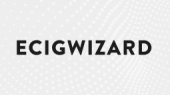 Ecigwizard
Ecigwizard is a national e-cigarette brand, franchising across the country with its own branded products and stores.
Minimum Investment
£40,000
Expected Revenue After 2 Years
N/A
About Ecigwizard
Ecigwizard is one of the leading e-cigarette retailers in Europe, and has grown rapidly as a franchise across the UK as the e-cigarette or vape industry has expanded at a phenomenal rate in recent years. The franchise is a well known brand in the market, and sells e-liquids, vape kits, and related accessories.
Where are the head offices for the Ecigwizard franchise located?
The head offices for the Ecigwizard franchise business are located in Cambridgeshire in England.
How much does an Ecigwizard franchise cost?
The cost of starting a franchise with Ecigwizard will depend depending on the store size and location, but on average, the total investment cost is approximately £60,000.
This includes the franchise licensing fee payable to the brand, as well as costs incurred to find a site, arrange a lease, legal and administrative fees, and other set-up costs.
Where can you find a territory to start an Ecigwizard franchise?
Territories are available across the UK as the brand continues to expand rapidly. For up to date information on available locations, contact Ecigwizard using the enquiry form on this page for more details.
Is there funding support available to invest in an Ecigwizard franchise or buy an Ecigwizard franchise that's for sale?
Funding support may be available from the franchise departments of most major high street banks. Potential franchisees may be expected to present a viable business plan and be able to demonstrate financial capability in order to get partial or complete funding to start the business.
What kind of experience do you need to have to start a franchise with Ecigwizard?
You do not need to have prior experience working in the e-cigarette industry or have owned a business before, however, to be successful in this industry, you should be knowledgeable and passionate about the products, in order to be able to build a successful relationship with customers. While full training will be provided, a good sense of finance and business management will be a helpful advantage.
What does the Ecigwizard franchise package include?
The Ecigwizard franchise includes everything required to establish a successful franchise business and launch it. The franchise license includes the rights to using the Ecigwizard brand and associated trademarks for the five-year period of the agreement, as well as giving every franchisee an exclusive postcode territory to operate within.
The franchise also includes supplies of key products including e-cigarette hardware and e-liquids, branded corporate uniforms, and promotional sales material and stationery.
Ecigwizard also provides franchise owners with their own EPOS system, and a sound system for the store.
What kind of training and support do you get with an Ecigwizard franchise?
All franchisees are given thorough training and support from Ecigwizard, to help establish a successful business. Prior to getting started, the brand can provide assistance with creating an effective business plan and raising finance to invest in the franchise. Ecigwizard will provide guidance and support in finding and selecting suitable premises for a store, designing the shop fit, internal fittings and signage as needed, and managing lease negotiations.
Did you know?
Ecigwizard has outlets available across the UK

Request free information in just 60 seconds!
Take the first step in becoming your own boss!
Franchise owners will also undergo training on all aspects of the e-cigarette business, including reviewing current product ranges and accessories stocked by the brand, and R&D into new product developments. You will also be trained on all aspects of running a business, from how to carry out general administrative and management tasks, managing stock and handling cash flow, running a retail business successfully, providing a high standard of customer service, and understanding key financial and legal issues, including tax and current legislation of the e-cigarette market.
After your business is launched, Ecigwizard continues to provide on-going assistance, with post-opening training carried out on-site, to help you maximise the full potential of your specific territory. The Ecigwizard franchise team provides regular on-going support, both remotely and on site, with regular visits from dedicated support managers, and phone calls from head office. Franchise owners also have the opportunity to attend regional and national networking meetings, with the chance to meet and discuss issues and share advice with other franchisees.
What business opportunities can you expect with an Ecigwizard franchise?
While the number of smokers in the UK has decreased in recent years, the trend for e-cigarettes and vaping has risen rapidly in contrast, jumping up from seven million vapers in 2011, to over 35 million in 2016. The e-cigarette industry, as a result, has become a hugely popular and thriving one for retailers across the country, and the UK is the second largest market, worth over £1bn. While consumers are able to purchase e-cigarette accessories and liquids online, there is a strong trend for in-store purchases, because of the opportunity to ask questions and receive specialist advice.
There are currently over 2,000 vape and e-cigarette outlets operating across the country, and this is set to increase rapidly in coming years.
As one of the most prominent retailers in the industry in both UK and Europe, Ecigwizard presents a potentially lucrative opportunity for anyone looking to enter the retail industry, with a successful business model that has been proven to generate a high return on investment for its existing franchise owners. Current franchisees have generated sales of up to £290,000 within three years, with a rapid rate of growth.
How to get started
To start your own franchise with Ecigwizard, you can arrange an initial call back to discuss the franchise programme and opportunities available with a member of the franchise team. To set this up and find out more about the Ecigwizard franchise opportunity, fill in the enquiry form on this page.
Following this, you may be invited to attend one of their regularly held discovery days at the head office, where you can take a tour of their headquarters, meet the head office team and existing franchisees, and go through a detailed presentation about the Ecigwizard franchise package. If you are ready to go ahead, you can then take things further with their franchise department.

Request Free Information
Send a free enquiry to Ecigwizard for further information!
Enquire into this franchise today