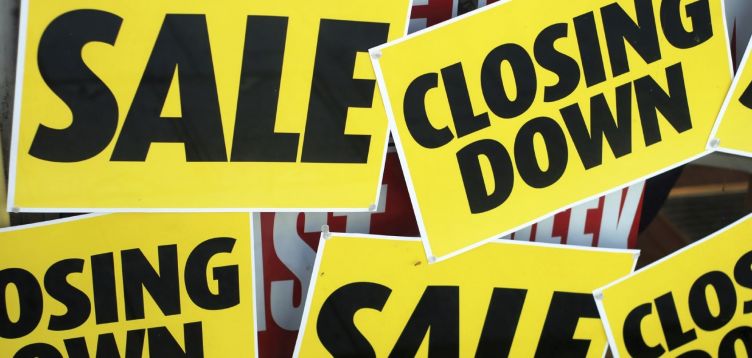 To operate today franchisors need to be responsive and flexible, both in terms of their thinking and their offering. This calls for specific leadership skills in order to think beyond the needs of today to the requirements of tomorrow.
Staying ahead of the game is something that makes franchising stand out from independent businesses, and identifying new business opportunities is the key to their success.
Changing needs
———————-
If you don't adjust to the changes taking place in the world around you - the recession, for example - then you run the risk of falling behind the game and not keeping abreast of the changing needs of clients.
Following the franchise option means you benefit from not only associating with an established brand, but there is the added advantage of working with a team of professionals that have the experience and expertise in setting up similar business operations. Choosing a franchise gives you the security of knowing that you've bought into a proven system with guaranteed support and back-up from the franchisor.
In a nutshell, a franchise is a contractual long-term relationship with an established trademark - it is a business that has stood the test of time. The return on investment benefits both the franchisor and franchisee, which means that it's to everyone's benefit to work at the business and make it succeed.The success of the franchisor/franchisee relationship is also mutually beneficial, so it makes sense to work together and draw on skills that exist within the network. This approach ensures a better quality of service and the benefit of accelerated growth, but with access to local knowledge and expertise.
The franchisor also has lower supervision costs, and with feedback from the network on the shape of the market you can work together towards generating new ideas in order to grow the business even further. The advantages for a franchisee include greater profitability as a result of research and development carried out over the years by the franchisor, as well as established client credibility.
Commitment
—————-
Owning your own business generates a higher level of commitment - the harder you work, the more you benefit - and following the franchise route means the franchisor encourages you to succeed and will invest time and money in assisting you to set up and run the business. This is an ongoing process that takes place throughout your relationship with the franchisor.
Clients are assured of a uniform set of standards, with reliable and consistent service throughout the network. It gives a sense of comfort doing business with a franchised network that puts quality and customer care as a priority.
There is also the effect on the country's economy in that as the franchise network grows there is an increase in employment and the associated redistribution of wealth. It is interesting to note that in 2007 the franchise industry grew by 15 per cent, whereas the UK economy grew by 3.1 per cent.
In addition, 66 per cent of new franchisees are male with an average age of 47 and the property services category is now the largest sector of franchising.
Further research shows that 80 per cent of all new, non-franchised businesses fail in the first five years. Of the remaining non-franchised businesses, 80 per cent fail during the next five years. This means that only four per cent of non-franchised businesses succeed. Interestingly, go per cent are successful and 91 per cent are profitable.
Finance
————
It is easier to obtain finance from the banks to purchase a franchise. Choosing a franchise in accordance with your skills set allows you to focus on generating an income from something you enjoy doing and are good at.
In today's economic climate, it is more important than ever to choose a franchise that has the right stuff to weather the storm. gas- elec posted an 11 per cent year-on-year growth in business, which demonstrates the business model has proven its stability.
When gas-elec launched its safety inspection business in the UK, little did the industry realize that,15 years on, the company would be operating in a fa billion market. With a strong national network and a number of franchise and business awards under its belt, gas-elec has proven that a well-run franchise can be stunningly successful.
The foundations of gas-elec were laid in 1996 with the launch of gas-elec Safety Systems, which pioneered the provision of combined safety inspection services in the UK. During a single visit, one engineer carries out two or more inspections and provides one report or certificate.
The gas-elec franchise is suitable for skilled or semi-skilled engineers and, possibly, people with strong DIY skills, who undergo a free-of-charge pre-assessment in our own training centre.
Gas training for franchisees is carried out in the company-owned City & Guilds and CITB approved training centre at West Drayton, near Heathrow Airport.
Over the years gas-elec has expanded into the homeowner, buyer and seller sectors. Some 82 per cent of all UK homes need the services provided by gas-elec and a large proportion of engineers earn £60,000-plus a year.
Gas-elec has continued to identify important markets for safety inspections and servicing, creating tailored offerings for its markets supported by a bespoke IT system, which enables clients to book appointments and view reports online. Marketing is local, regional, national and continuous.
Our Guide to Getting Started in Franchising
Grow yourself from a franchising no to a franchising pro!