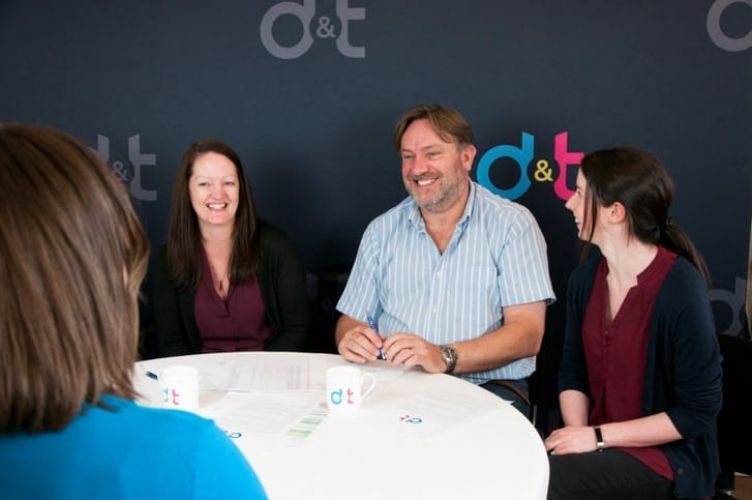 The award winning chartered accountants, business advisory and financial services organisation has announced the launch of its new bookkeeping service aimed at organisations with large volumes of transactions, such as franchised restaurants, retailers, cleaning companies and domiciliary care franchises.
Dave Galvin, managing director of d&t, says: "It has come to our attention that many firms in the industry are paying over the odds for their bookkeeping. Therefore, from October 2019 our newly expanded team of specialist staff will be able to manage general ledger, record and match transactions, reconcile bank records and produce financial statements, plus all the other tasks normally undertaken by a bookkeeper, for just £25 per hour.

"Economies of scale mean we can offer such great value. A set monthly fee will be agreed depending on requirements and this will be reviewed quarterly. We have piloted the service with some of our existing clients and feedback has been particularly positive, so we are now delighted to be able to roll this out to new clients too."
Keep up to date with the latest What Franchise News sent straight to your inbox. Sign up here.

As well as general accounting services, d&t also offers an independent route to obtaining finance for franchisees looking to expand or buy a new territory, as well as advisory and planning services.

"Over the past 25 years, we've helped hundreds of franchisees stay in control of their finances and make their business a success," Dave says. " Whether they were looking to improve their bottom line, grow or even exit the franchise, our team of experts have ensured business owners have been able to make effective, informed decisions.
"Our new cost effective bookkeeping service has been developed with the customer in mind and underlines our commitment to businesses to add value not just numbers."
Keep up to date with the latest What Franchise News sent straight to your inbox. Sign up here.
Our Guide to Getting Started in Franchising
Grow yourself from a franchising no to a franchising pro!