"May I say it is so lovely to have such a supportive head office and network especially during these uncertain times," says Eve Ashton, principal of Razzamataz Tonbridge
Thousands of pounds have already been invested in creating online content for performing arts students, and this is just the first stage in bringing much-needed stability to children and a lifeline for theatre school owners.
Razzamataz Theatre Schools has been working with children for the last twenty years and has almost 50 schools across the UK, providing work for hundreds of teachers and a financially rewarding and creative business for franchisees.
With the onslaught of COVID-19, Razzamataz responded with a well-considered and researched strategy, to provide students with high quality, teacher-led sessions that would offer continuity in their training and a lifeline to principals who could continue to trade, learn new skills and reach out too many more young people in their communities.
"We have been communicating with our franchisees for the last few months about the coronavirus and how we could navigate our way through this crises," says Denise Hutton-Gosney, MD and founder of Razzamataz. "Well before the lockdown, our main priority throughout has obviously been the safety of our customers and staff so we took the decision to close our schools and work on a strategy to provide online content."
The schools closed a couple of weeks before Easter but with the explosion of Razzamataz on social media, there has been lots of interactive activities to take part in to keep children entertained. "Our principals are so creative and we are so proud of what they continue to offer on social media, not only to our students but to anyone who has a love for dance, acting and singing," adds Denise. "There's been musical theatre quizzes, fitness sessions, competitions and sessions for mums and babies to name just a few. As creative individuals, we were in no doubt that they could rise to the challenge but we have been really blown away by what they've achieved in such a short amount of time. The amount of effort that is required behind the scenes has been incredible but hearing from our customers how happy it makes their children is all the incentive we need to keep going."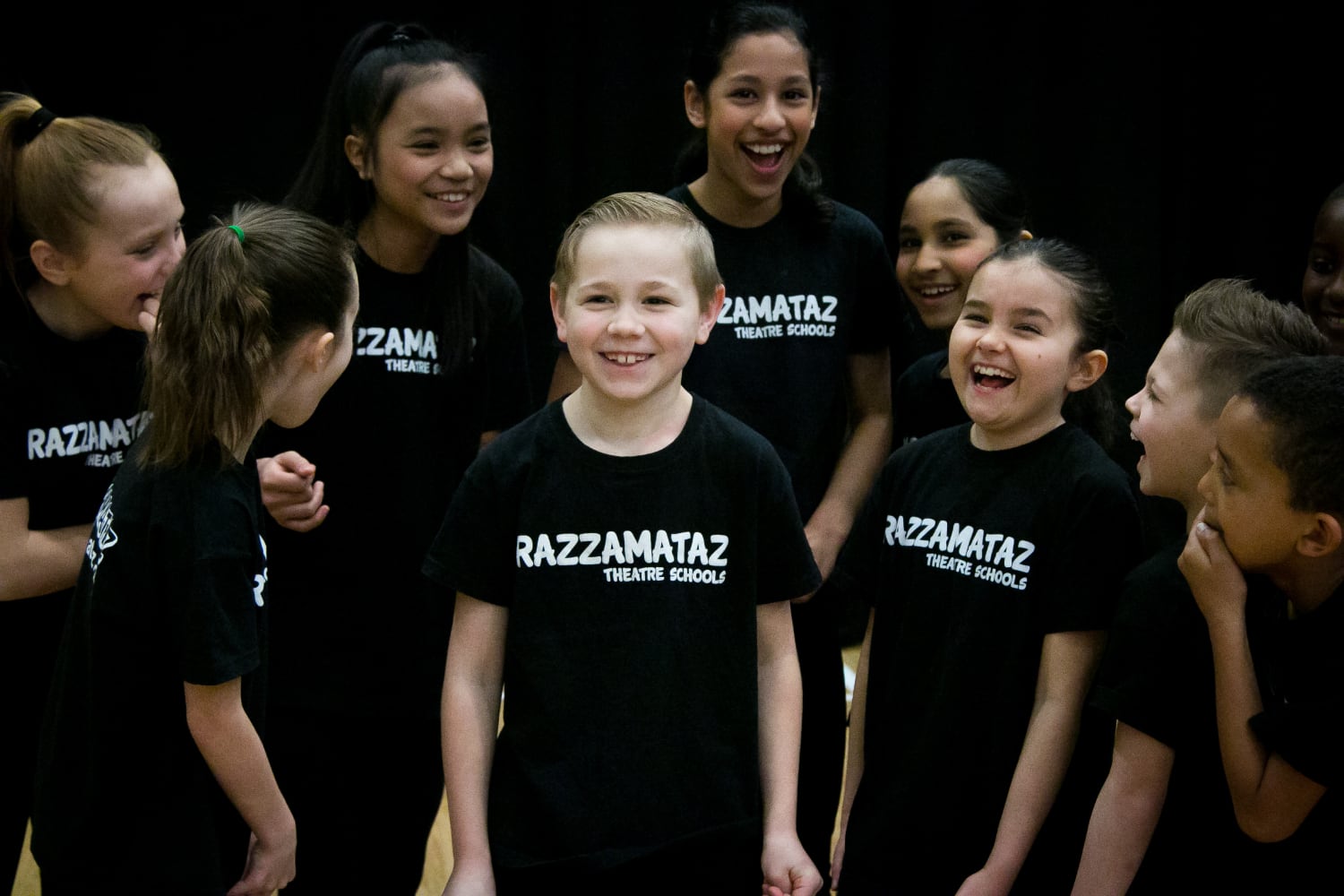 Although this has been a huge business challenge, the response from the team of franchisees has proved that it can actually be a growth area too. "We've all learnt such a lot from this and how we can add to our offering even after the lockdown has been lifted," says Denise. "We already offer a lot of virtual training for our franchisees and now are looking to offer some online classes as an additional feature for students, providing an extra revenue stream for our franchisees and a service for students who perhaps find being in large groups challenging."
Razzamataz is also utilising all of their contacts in the industry and hosting special guest workshops for everyone to join in with. The first one was with Brian Costello from Headstrong who is a coach and motivational speaker. Brian gave a talk to our community about how to cope with isolation, aimed at both students and parents.
As well as all the free social content, Razzamataz has been working tirelessly to produce an online platform so students can access their performing arts lessons in small virtual groups. Classes start from as little as £12 per month and will be taught by inspiring and highly experienced teachers who will be able to tailor their feedback, ensuring that each student reaches their potential in their virtual lesson. It will replicate a real class as much as possible, with dedicated time throughout so children can ask questions to teachers, connect with their classmates and become confident performers on screen. For parents, there is a pay as you go option, with no monthly commitment or direct debit so families can dip in and out depending on their circumstances.
Before the classes roll out nationally, Razzamataz's head office has undertaken weeks of research and training for the franchisees. This has included countless meetings with the franchise advisory council, talks with lawyers and safety officers, a number of training webinars, Q&A sessions, one to one support if required, communication documents including press releases, e-shots, letters, artwork and social media announcements and ongoing further training.
"This has been a huge team effort and one that has taken weeks of hard work to get right," says Denise. "We wanted to ensure that our team of franchisees had all the training and support that they needed to deliver the high-quality Razzamataz sessions that our customers expect of us. We are confident with the class structure that we can offer and we know that we will continue to add to our online offering to ensure that as many current and new students can join in the fun."
The classes will take place via an online platform. Parents or guardians will be sent a private link so the students can log on and join a class with one of the highly experienced Razzamataz teachers. "We are incredibly proud to be able to offer work to our teachers in the performing arts," adds Denise. "This is one industry that has really suffered during the pandemic with all the theatres closing down. We feel, now more than ever, we need the joy that performing arts can offer and we are looking forward to having some West End stars creating some special online masterclasses for our students."
The feedback from franchisees has been heartwarming, with many saying that they simply could not have got through this without the support from head office. "Super excited and ready to go ahead with online tuition. Thanks again for all the work you and head office have put into this. I have to admit I'm not sure where I would be without all the help coming in," says Emma Louise Campbell, principal of Razzamataz Cambridge. Eve Ashton, principal of Razzamataz Tonbridge echo's this: "May I say it is so lovely to have such a supportive head office and network especially during these uncertain times."
For franchisees who are so used to working in the supportive network that a theatre environment offers, being cut off from the normal has felt very strange and many have said how much it means to them to be part of the Razzamataz network. Kate Ward, principal of Razzamataz Southend says: "I just wanted to feedback that I feel so much better after training tonight. I want to thank you for all your support, strength, belief and everything Razz. I feel emotional tonight, and it was so lovely to 'work' and have adult interaction which is very limited at the moment for everyone, it has been great. Looking forward to launching this now, thank you."
After the webinar, double British Franchise Association winner Hayley Limpkin, who is the joint principal of Razzamataz Medway said: "Honestly the level of detail in the webinar has been brilliant. In such an unnerving time, the webinar was simple and straightforward and yet so legal, so safe and so correct. Thank you head office for seeing the opportunity for us to deliver Razzamataz Online and allowing us all to have the input and support to make this brilliant for our students."