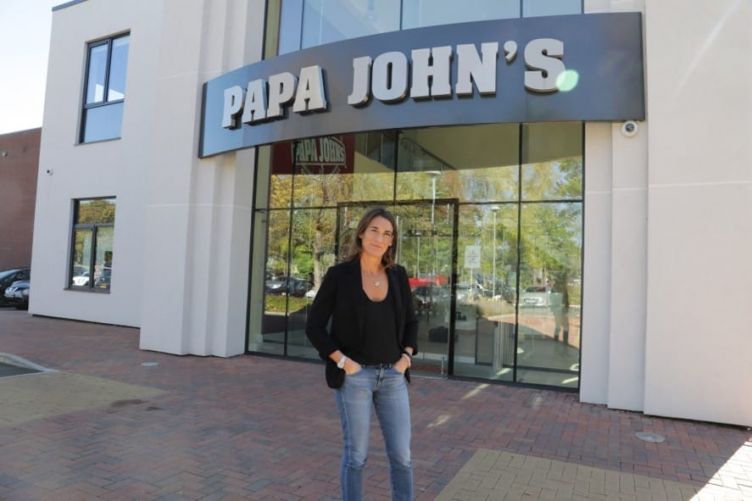 Liz Williams (pictured) has become the pizza franchise's new UK MD.
With more than 20 years' experience in the food industry, she will be responsible for UK operations, including overseeing the success of the company's network of more than 400 franchised stores.
"The UK offers the biggest market place for pizza sales outside the US and our region represents a huge opportunity for Papa John's and our franchisees," Liz says. "Papa John's stands out because the product is exceptional."
"However, what works for our American operation and customers is not necessarily what works in the UK. My new role will see the UK taking complete autonomy to drive the agenda for further regional expansion, based on extensive customer and franchisee feedback.
One of Liz's first assignments at Papa John's was a 'listening tour' of the UK.
"I've been talking to franchisees to uncover their challenges and listening to customers to see how we can become even better," she explains.
"From helping franchisees increase sales through innovative product development based on thorough customer research, to making the most of Papa John's purchasing power to drive down costs, I will be using the information to review and further improve our operations and franchisee returns across the board.
"It's an exciting time for the Papa John's family and we will be developing our culture of listening to generate even more ideas from franchisees, staff and customers alike to grow our market share, all with consumer satisfaction and loyalty firmly front of mind.
"I'm also aiming to introduce a little bit more fun to the brand too. We will reward entrepreneurial spirit, which will be motivating for staff, plus help us appeal to a younger demographic - the future of our customer base over the long-term."
Before joining Papa John's, Liz was CEO for restaurant brand Whyte & Brown.
Prior to that, she was director general manager of Greene King's Loch Fyne Restaurants for six years.
Williams was also operations project manager at Pizza Hut (UK).
Article continued below
Our Guide to Getting Started in Franchising
Grow yourself from a franchising no to a franchising pro!