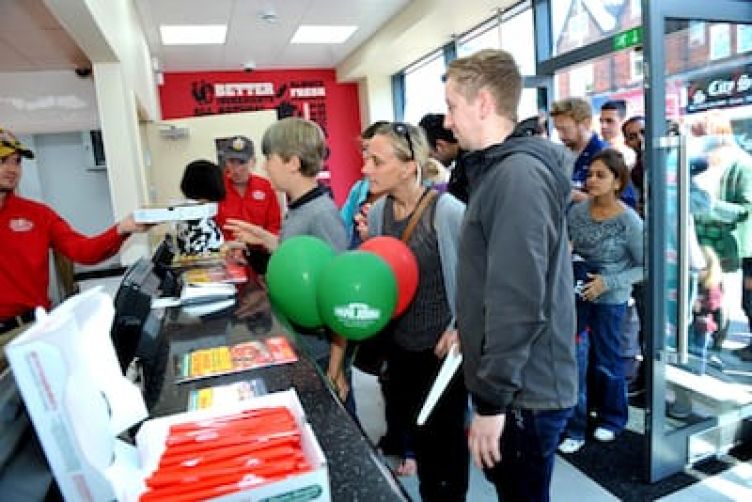 Papa John's recent store opening in Denton, Manchester has 'topped the lot' in terms of first week sales.
Denton is the fifth store to be run by franchisee Amit Abhol - also known as Rana - who has plans to open 20 Papa John's outlets by 2020.

Phil Gaffer, franchise sales and business development manager at Papa John's, says: "Denton, which opened its doors in October, has smashed this year's records for a first week's trading in the UK."
To celebrate the opening, Rana's team gave away 100 pizzas to the first customers.
Rana adds: "We also worked closely with Papa John's PR support and local marketing team to interest the regional press, inviting them to sample our world class pizzas. Feedback was exceptionally positive."

Article continued below
Our Guide to Getting Started in Franchising
Grow yourself from a franchising no to a franchising pro!