From LinkedIn and Twitter to TikTok and Facebook, here's how businesses turn social media traction into lucrative leads.
We've all heard about the financial troubles at LinkedIn, Meta (the mastermind behind Facebook and Instagram), and Twitter. News of layoffs and workforce shrinkage have become common headlines, along with a stream of concerns over responsibility, accountability, and ethical practices.
Meanwhile, newer platforms are rapidly gaining traction, disrupting consumer behaviour and influencing the way in which all generations, young and old, spend their time online. Threads, the text-based sister platform to Instagram, gathered 100 million users in a few days, making it the fastest growing app ever. Last year, TikTok – another relative newcomer – was the most downloaded mobile app in the UK, followed by WhatsApp, Vinted, and BeReal.
For franchises, staying up to date and adapting strategies to embrace online trends is crucial for reaching new customers and communities. Despite some of the negative headlines, social media remains an indispensable tool for businesses to engage with audiences and build brand awareness.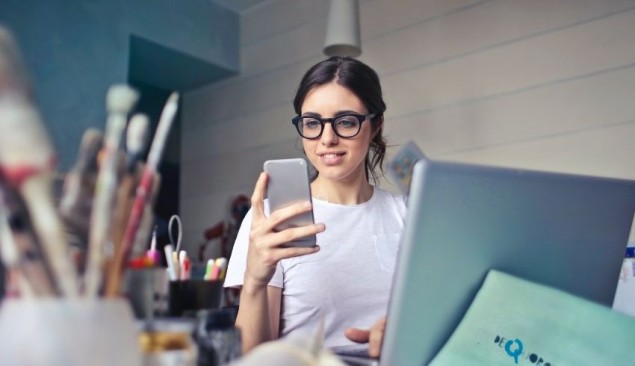 According to the 2023 Social Media Marketing Industry Report, the numbers speak for themselves. A whopping 86 per cent of marketers stated that social media marketing gave their businesses more exposure, while 76 per cent saw an increase in website traffic.
Additionally, 64 per cent reported generating leads, 56 per cent noticed an improvement in customer loyalty, and 55 per cent experienced an increase in sales. These figures show that social media marketing still yields positive results.
For franchising, social media platforms offer unique opportunities to connect with customers at both corporate and individual franchisee levels. Successful brands take a strategic approach by selecting platforms carefully, staying informed about trends and utilising analytical tools, achieving a higher ROI.
Keep your finger on the pulse and be adaptable and agile to trends and developments – businesses that do will thrive in the digital landscape.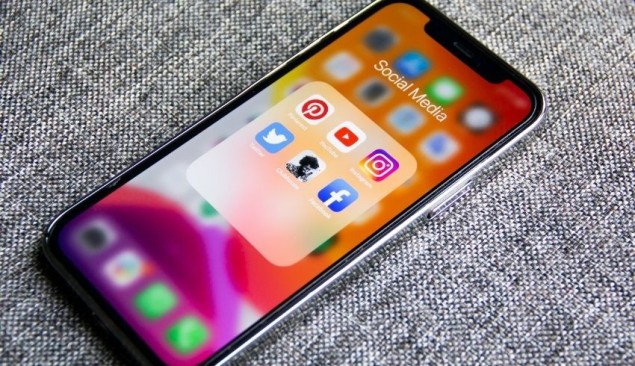 1. Choose the right platforms
It's crucial to choose social media platforms that deliver the best results for your business. While experimentation is key to finding the right fit, there are some broad insights that can influence your decisions.
Despite marketers' confidence in the platform diminishing (from 61 per cent in 2019 to just 45 per cent in 2023), Facebook is still the overall leader in increasing exposure, boosting traffic, generating leads, developing loyal fans, and driving sales. Instagram, on the other hand, excels in increasing brand exposure.
These platforms are the favourites among B2C marketers, with 89 per cent using Facebook and 80 per cent on Instagram. YouTube and Twitter have maintained steady positions, while TikTok is on the increase with brands, especially for increasing exposure.

Meanwhile, 21 per cent of marketers consider LinkedIn their most important platform, especially when marketing to other businesses.
2. Be engaging and relevant
High-quality content is the key to capturing the attention of your social media followers. Develop a content plan that incorporates a mix of informative, entertaining, and promotional posts. Share engaging visuals, such as images and videos, that showcase your products, services, and customer experiences.
3. Encourage user-generated content (UGC)
User-generated content (UGC) is a valuable resource for franchised businesses to create authentic, engaging, and time-efficient social media content.
Encourage your customers to share their experiences with your franchise brand by running campaigns, contests, or hashtags. Repurpose UGC by featuring it on your social media accounts, website, or digital marketing materials. And leverage the power of storytelling to humanise your franchise brand and connect with your audience on an emotional level.
Not only does this foster a sense of community and higher engagement, but it also saves time on content creation while amplifying the voice of your satisfied customers.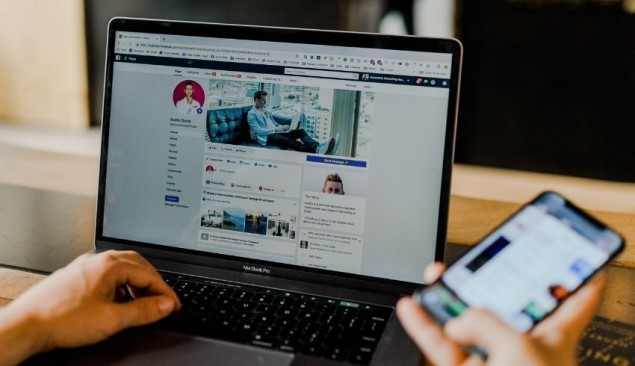 4. Establish a consistent brand identity
Maintaining a consistent brand identity across all social media platforms is vital for franchise brands and franchisors must standardise their brands' visual elements, such as logos, colour schemes, and typography, to ensure a cohesive and recognisable presence.
Craft a consistent brand voice that aligns with your franchise's values and resonates with your target audience. Franchisees should be aware of their brand's social media guidelines to maintain consistency across the network and post localised content that highlights their individual personality and focuses on their target local audience.
5. Focus on local
Franchise brands can benefit greatly from focusing on the communities they serve. Franchisees can engage with their local audience by sharing relevant content, participating in local events, and supporting community initiatives. Incorporate local hashtags, geolocation tags, and partnerships with local influencers to increase visibility in specific regions.
By combining the strength of the national brand with localised marketing efforts, franchise brands can establish a stronger connection with customers.
6. Respond to feedback fast
Social media platforms provide an excellent avenue for customers to express their opinions and provide feedback. Regularly monitor comments, mentions, and direct messages across your social media accounts. Respond promptly to customer inquiries, address complaints or issues, and express gratitude for positive feedback.
Timely and personalised responses demonstrate your commitment to customer satisfaction and build trust in your franchise.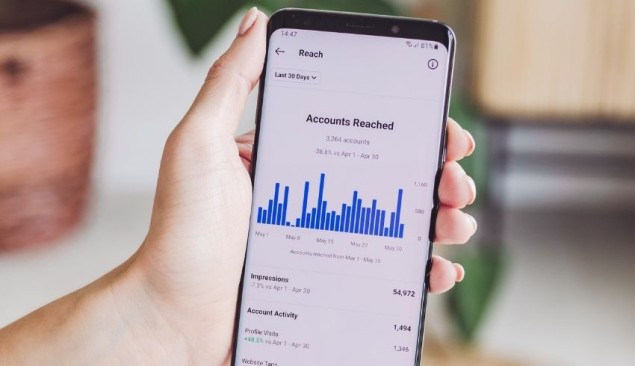 7. Use paid advertising smartly
While organic reach is essential, paid advertising on social media can significantly amplify your franchise brand's visibility.
Use platforms' advertising features to target specific demographics, interests, and locations relevant to your franchise locations. Experiment with different ad formats, such as sponsored posts, carousel ads, or video ads, to find what resonates best with your audience. Track the performance of your paid campaigns using analytics and make data-driven optimisations to maximize ROI.
8. Plan and schedule in advance
Time is a valuable resource for business owners, and planning and scheduling content in advance can save hours while ensuring a consistent brand presence.
Use social media management tools like Hootsuite, Buffer, or Sprout Social to create content calendars, schedule posts across multiple platforms, and even monitor analytics in one place.
This approach allows you to batch your content creation, efficiently allocate resources and maintain a consistent brand voice while reaching out to a broader audience.
9. Automate, but keep a human touch
Automation tools and chatbots can streamline customer interactions, save time, and enhance efficiency.
You can implement chatbots on your website and social media platforms to provide quick responses to frequently asked questions, offer product recommendations, or guide customers through the purchase process and set up automated responses, such as thank you messages or order confirmations.
But while automation can be helpful, it's essential to find the right balance – human connections and a personalised customer experience still very much count.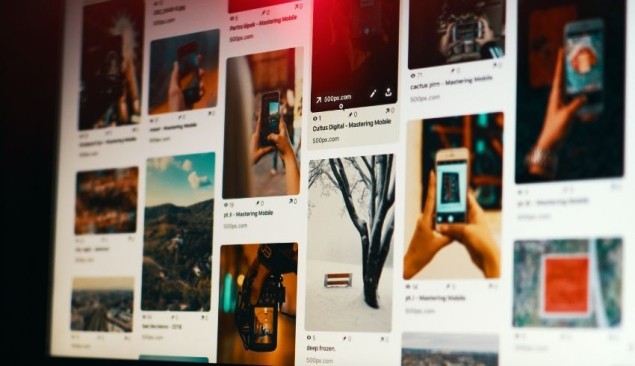 10. Collaborate with micro-influencers
Influencer marketing continues to be a powerful strategy on social media to expand reach and attract new customers.
Research and identify content creators who align with your brand values and have an engaged and authentic following. Engage them in partnerships, such as sponsored posts, product reviews, or giveaways, to showcase your franchise brand to their audience.
Successful collaborations can generate buzz, build credibility, and drive traffic to your franchise locations in next to no time compared to traditional marketing efforts.
11. Analyse and optimise performance
Look at performance to identify what's working (and what's not) using built-in analytics tools on social media platforms or investing in advanced analytics software to gain deeper insights into your audience demographics, engagement rates, and post-performance.
By understanding which content resonates with your audience and drives results, you can optimise your social media strategy and focus your efforts on the most effective tactics, saving time and resource in the long run.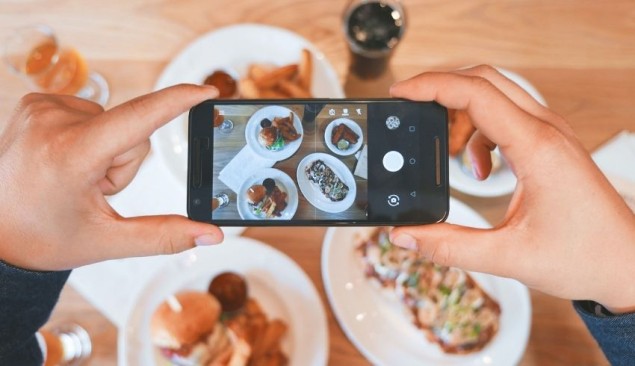 How social media marketing will return your investment (ROI)
• It's a low-cost way to increase brand exposure and awareness. When users like, comment, share and repost your content, you're increasing your visibility and trust with other potential customers.
• Build an online community: consumers actively seek out brands on social media, allowing them to connect with your mission and personality.
• You can grow your website traffic. Followers who are already familiar with your brand are more likely to make online purchases or enquiries.
• Generate new leads: social media's diverse content formats enable you to reach, inform and educate potential customers, prompting them to share valuable information and data.
• Increase sales on evolving e-commerce platforms. Customers are more inclined to purchase products directly on social media, with Instagram yielding the highest ROI.
• Provide faster customer service: platforms serve as an additional and often faster channel to handle customer questions and problems leading to increased business and customer loyalty.
Download your free copy of What Franchise magazine for more insight into how to boost your franchise's business growth.