Pip Wilkins, CEO of the bfa, explains why it's important for brands to enter trade or industry awards
Everybody loves recognition, no matter what form that takes. Entering an award not only gives you the chance to put your name in the hat, but it also gives you an opportunity to step back and evaluate your business as a whole, and clearly see what you are doing exceptionally well, what could be improved, and if you don't get shortlisted, what the competition is implementing and where your business needs to get to in order to be 'the best'.
You might already be aware of what needs work in your business, but viewing them from an outsider's perspective can truly change how you view the business. Furthermore, it is a chance to celebrate with the members of staff who are integral to the business and sharing in the recognition. Even if you don't win, getting shortlisted or even just attending can be really positive for your team and make them feel valued.
Your own awards
An increasing amount of brands are seeing the value in adopting their own awards, usually through an annual conference. In doing so, these companies are able to recognise key talent, reward top performers, and share the success throughout their company. It is a great motivator for staff to go the extra mile, and exceed expectations, a strategy that works for all companies, no matter the size or scale.
To find out more about the Global Franchise Awards 2020 judges and how to enter, click here
The bfa HSBC Franchise Awards
However, entering an awards that is industry-wide can bring larger opportunities, and bigger victories if nominated, as you will be acknowledged by your peers as an industry leader. For recruitment purposes, it helps raise your profile and credibility and highlights why you are a business that people should want to work for.
Be conscious of your accomplishments within your business, whether that's restructuring an entire brand, implementing new technology, or having an innovative marketing strategy. Don't be afraid to shout about yourself, especially if the work you have achieved is worth you making plenty of noise.
For example, the HSBC bfa Annual Awards are the largest and most sought after to win in franchising in the UK. Entering allows you to challenge yourself against the very best in franchising.
Ed Gill, franchise recruitment manager at Radfield Home Care, really felt that entering the awards process helped galvanise the team and that winning the Emerging Franchisor category has been extremely helpful for the company.
"At Radfield Home Care we were incredibly proud to win Emerging Franchisor," said Gill. "This reflected the fact our entire operations are really airtight, offering great opportunities for prospective franchise partners and also reflecting the outstanding care provided to our clients, as well as the benefits we provide to our staff with the 'Caring for our Carers' pledge.
"After claiming the award, we have noticed an upsurge in prospective franchisees enquiring about taking on a franchise. The incredible reputation of the bfa really holds so much weight, and we have capitalised on this by heavily promoting our awards victory in promotional materials both in print and digitally."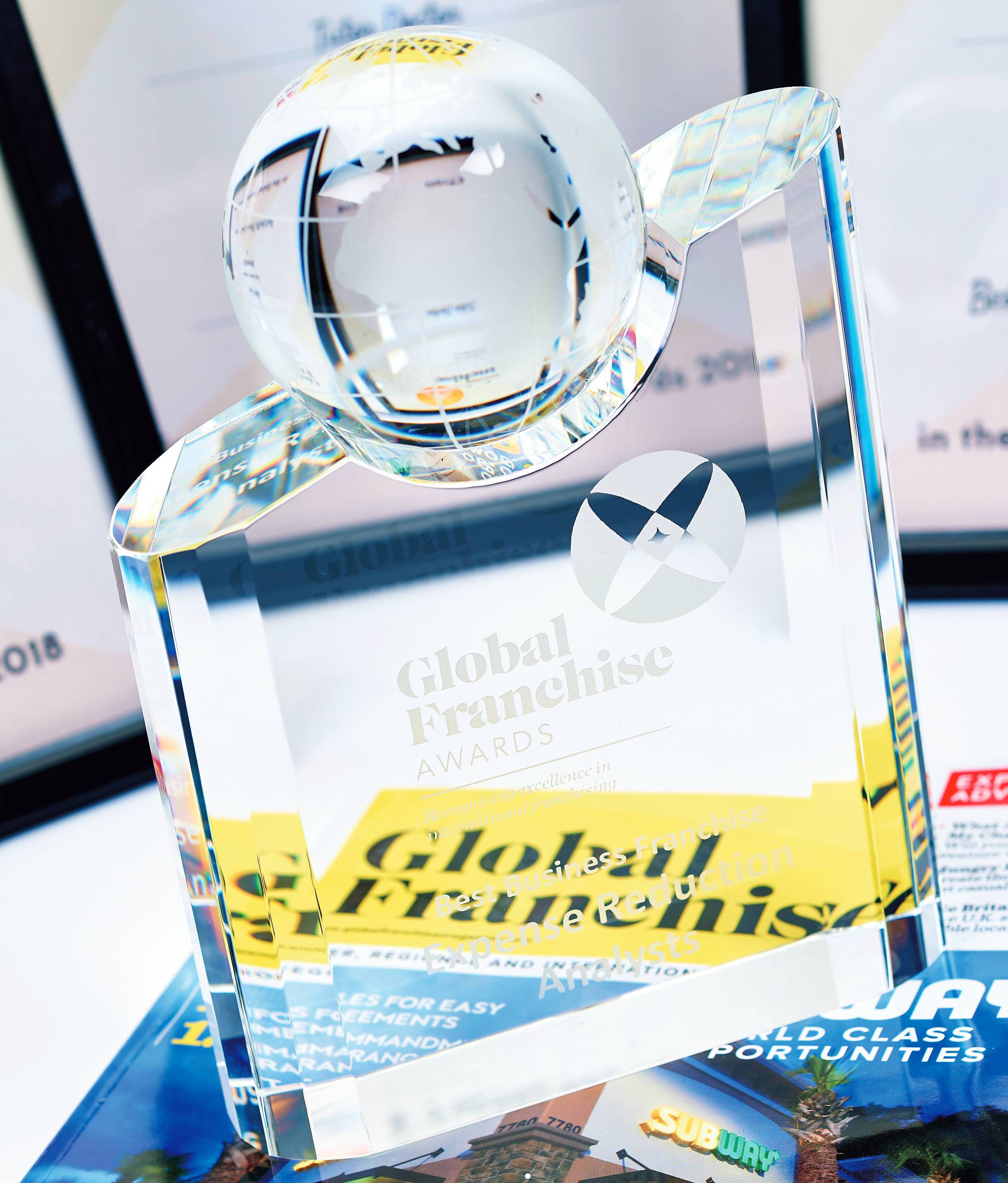 Other awards
And franchise systems should also enter other awards where they can show off their excellence. Swimtime UK recently claimed the Digital Transformation Award at the International Customer Experience Awards in Amsterdam, staving off competition from the likes of Shell and Turkish Airlines. Pitting themselves against such established and globally-recognised brands, and beating them, is amazing for the company's profile but also for the entire franchising industry.
States Theo Millward, managing director at Swimtime UK said: "Awards play a vital role to Swimtime for two main reasons. Firstly, one of our core values is 'raising the standard'. If we are to actively embrace this, it is essential we invite robust scrutiny to ensure we really do practice what we preach.
"Secondly, entering awards leads to an increase in profile and demonstrates that as a brand, we are confident in the quality of what we do. We have found this has led to an increase in brand value and adds considerably to the franchise offer."
Get your name out there
So the purpose of entering awards is manifold. Increased exposure, industry recognition, trust and thought leader status, a good way to get your business looked at by peers, and a really effective way of boosting team morale. You'd be foolish not to apply.
To find out more about the Global Franchise Awards 2020 judges and how to enter, click here