Millennials are highly educated and tech-savvy, and will soon dominate the franchise sector. Meet the next generation of female trailblazers already making their mark on the industry
DIANA ROSARIO
Founder & CEO, What's Your Flan?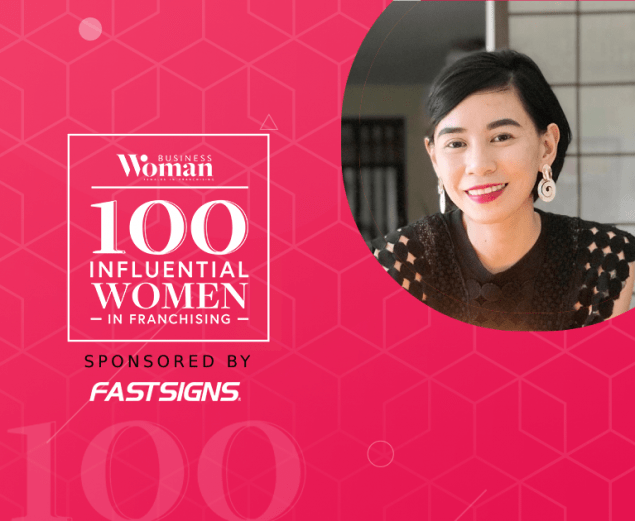 The old adage, 'never give up', has never rung truer than for the founder of the internationally successful confectionery brand What's your FLAN?
Putting a twist on the popular flan dessert, Diana Rosario confesses to having gone through 14 business failures before striking gold in 2016 with What's Your FLAN?
Rosario explains: "I was not ready to give up. My failures became my motivation and strength to keep me going." And it is a good thing she did, winning runners-up in both the 2019 NextGen in Franchising global competition and the 2018 NextGen in Franchise Leaders in the Philippines.
Apart from opening 145 locations in the Philippines, What's Your FLAN? has recently gone global with master franchises in Alberta, Canada, and Dubai.
KYLA DUFRESNE
Founder & CEO, Foxy Box Wax Bars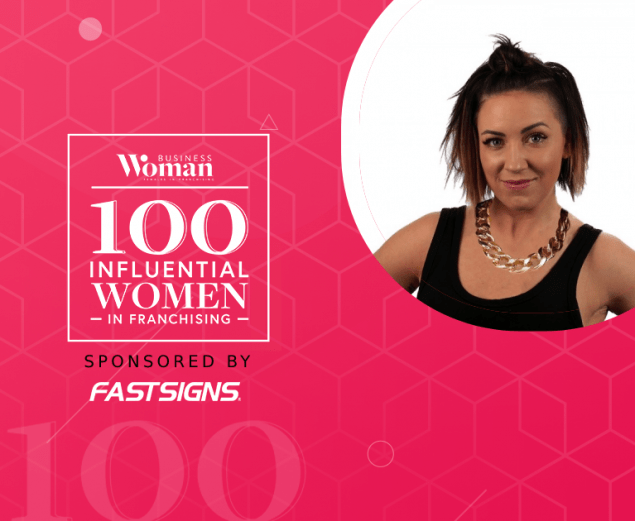 Kyla Dufresne is all about empowering women to "celebrate their uniqueness". And that's why in 2012, she set up Canadian beauty brand Foxy Box Wax Bars.
Given the nature of her business, she admits that navigating through the past few months has been turbulent. However, Dufresne has still managed to rack up quite a list of achievements – from being shortlisted for the Best Business and Woman of the Year awards by Small Business BC, to giving back to the community whilst drumming up business, including launching online training, a virtual store, and laser hair removal – not to mention awarding her first franchise on the mainland in Port Coquitlam, BC in June, as well as gearing up for two new franchisees this fall.
GABRIELLA FERRARA
VP of Regional Sales, Franchise, Scorpion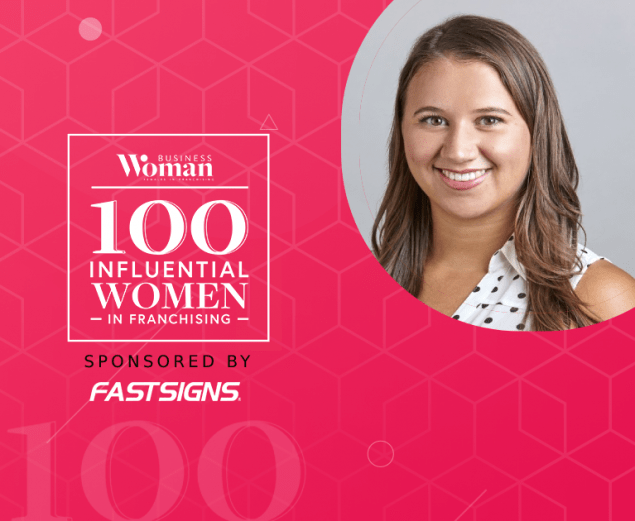 Gabriella Ferrara joined PwC at 22 and now, in the past 12 months, launched PwC FranSuite, a digital platform with a suite of solutions to support franchises operate, promote and grow their businesses, developing a million-dollar pipeline. During her time at PwC, the former head of business development assisted the biggest franchise brands with their digital marketing and workforce orchestration efforts.
Recently joining Scorpion's franchise team as its vice president of regional sales this October, the franchising thought leader was also featured in the Global Franchise Millennial Powerlist 2020.
JENNIFER TURLIUK
CEO, MakerKids
You name it, Jennifer Turliuk has done it – technology, strategy, marketing, business development, and writing. Working her way through the ranks at MakerKids, starting as makerspace coordinator in 2013 to CEO in 2015, Turliuk has always had a passion for technology right from coding her first website at the age of 12.
Pioneering the first makerspace concept for children around the world, offering STEM programmes for kids, Turliuk has grown MakerKids' revenue by 52x, while securing clients such as Intel, Google, and Twitter, as well as pivoting the business to virtual during the COVID-19 pandemic.
After winning the IFA's 2017 NextGen in Franchising Global Competition, MakerKids was also named the co-winner of the NextGen in Franchising Global's 2020 All Stars that were selected amongst winners of the past five years.
JONAH SISON-RAMOS
CEO, SkinPotions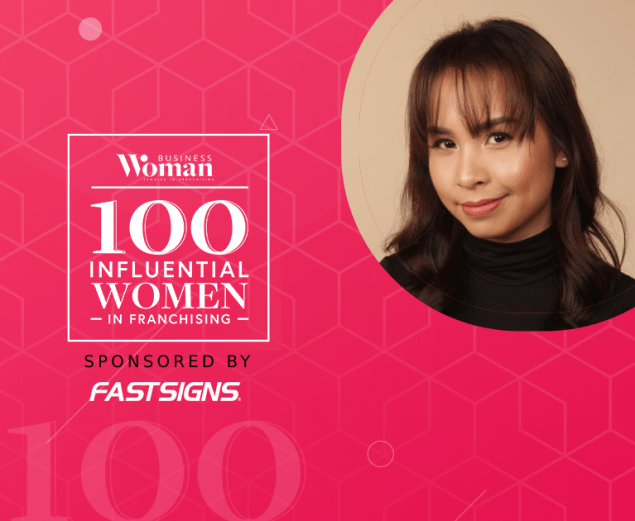 Jonah Sison-Ramos has bad acne to thank for her fast-growing and hugely popular Filipina beauty brand SkinPotions. On her journey to acne-free skin, together with her sister Aileen, Sison-Ramos launched the brand in 2013 and by 2015, it had made its way to the U.S., Italy, Japan, Abu Dhabi, Taiwan, and Australia. To further get boots on the ground, the brand was franchised in 2017.
"When she wants something for the company to happen, she really puts her whole heart to turn dreams into reality. In a span of two years in the franchising industry, our branches have expanded from three up to 21 stores nationwide in the Philippines," says Ann Lachica, franchise support and development manager.
Carrying a range of organic, cruelty-free skincare and makeup products, SkinPotions is much loved by men and women alike; especially millennials.
BROOKE GAGLIANO
Founder & CEO, Frutta Bowls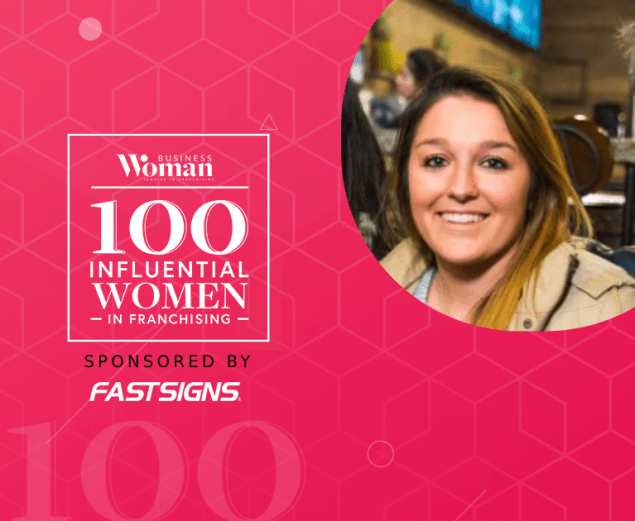 The Frutta Bowls dream, the brainchild of Brooke Gagliano, started as a local idea with two locations in Freehold, NJ in 2016. With family taking that leap of faith with her, Brooke made her dream of creating a healthy and delicious restaurant a reality.
Due to popular demand, in less than a year of opening, she began franchising the concept in early 2017. Now, the multimillion-dollar açai bowl franchise is a nationwide concept, with stores in 14 states across the U.S.
IMAGE: Frutta Bowls
VIVIEN VARGA
Franchise Owner & CEO, Stilianos Baby Swimming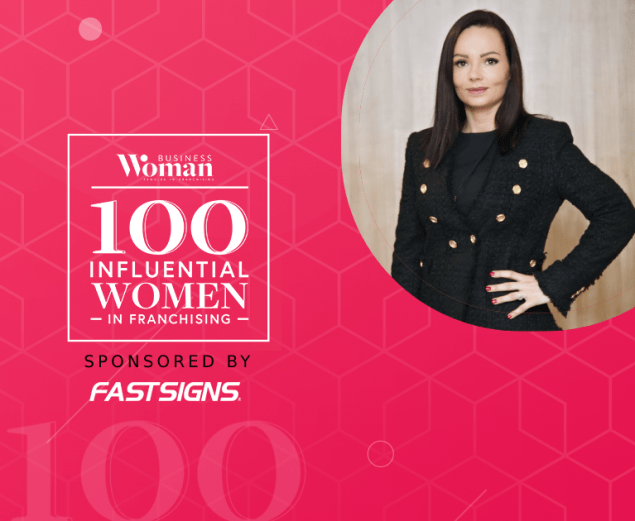 In 2007, Varga saw a gap in the Hungarian baby swimming market and decided to open a baby pool complex created specifically for children. "We dreamed of a hygienic, exclusive yet child-friendly environment," she says. "We were also among the first in Hungary to provide UV-disinfected pools."
Now, 13 years on, Stilianos Baby Swimming is still at the top of its game, winning the Hungarian Franchise Association's Innovation Franchise of the Year 2019 award. "We obtained this with an application and with our new method that helps in the early detection of developmental differences in children."
SOMIA FARID SILBER
VP of eCommerce, Edible Brands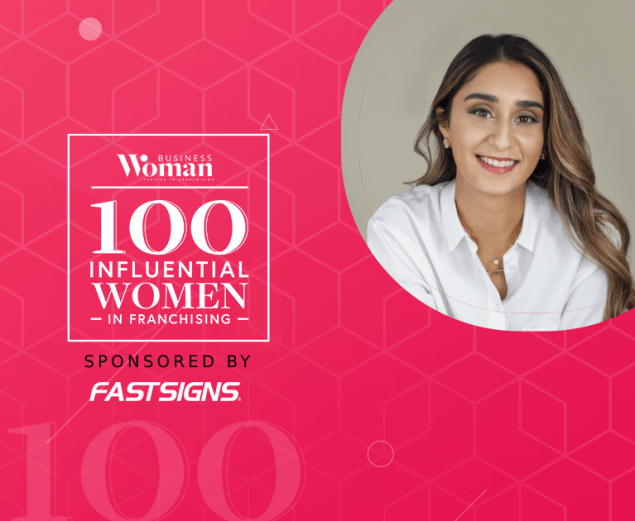 Edible's eCommerce channel was in a double-digit decline in 2019. Cue Somia Farid's leadership and the brand not only started 2020 on the up but since increased its online revenue to reach record-setting sales, even during the pandemic.
Edible's strong eCommerce platform had its best sales months in company history, up 38 per cent YOY in April, increasing to 55 per cent YOY for May; not to mention setting an all-time high Mother's Day record with more than 700,000 orders fulfilled.
Cheikh Mboup, president and COO of Edible says: "Not only is she successfully managing Edible's largest sector, but Somia also understands the value of franchising and has a strong dedication to ensuring that every franchisee is successful. I'm very fortunate to be able to work with her."
TIMEA VAS
Founder & CEO, Don't Panic English School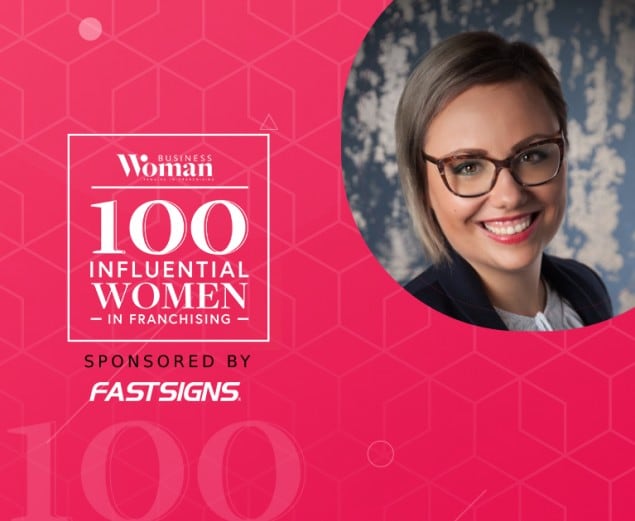 Teaching has always been Timea Vas's passion. And after years of training and amassing experience in the field, she decided to set up the Don't Panic English (DPE) school in Hungary in 2014.
Here, classes are conducted only in English, without the use of an intermediary language, thus, encouraging students to learn English faster.
"Thanks to our revolutionary concept, despite the global crisis, DPE has managed to increase its revenue by 20x and has opened its 11th unit," says the founder and CEO. "In the meantime, it's become the fastest-growing language school franchise in Hungary."
RUTH AGBAJI
Founder & CEO, Code Wiz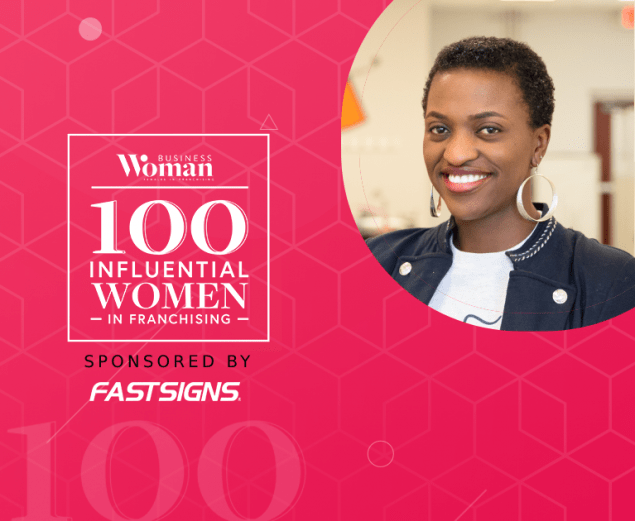 Ruth Agbaji proudly proclaims to be the nerd-in-chief of Code Wiz, a franchise offering computer coding, game programming, and robotics classes to children.
The founder and CEO used her software engineering skills and entrepreneurial streak to set up Code Wiz. "I can tell you from personal experience that learning to code is one of the best decisions I made. I am especially passionate about getting girls coding," she says.
Want to read more? Click here to download a free issue of Business Woman magazine
<
/em>