The information you submit via our enquiry form is shared only with the franchise business(es) that you have selected.
The franchise business will contact you by means of email and/ or telephone only to the email address and phone number you have provided.
By submitting the enquiry form you are consenting to send your personal information to the selected franchise business.
You also agree to receive further newsletter email marketing from What Franchise.
Close
Did you know?
Family Law Assistance has an expected revenue of Monthly sales of up to £8,000 based on a 37.5-hour week after 2 years!
Request free information in just 60 seconds!
Take the first step in becoming your own boss!
Minimum Investment
£10,000
Business Type
Business & Professional Services
Funding Support
Yes, via third party
Total Investment
£10,000 for first year (training included)
Franchise Fees
£10,000 for first year (training included)
Expected Revenue After 2 Years
Monthly sales of up to £8,000 based on a 37.5-hour week
About Family Law Assistance
The Family Law Assistance franchise opportunity is ideal for entrepreneurs with the ability to communicate with people from all walks of life.
The company will give you the tools and information required to create a lucrative and rewarding home-based business that is up and running the day you finish training.
If you've ever been unsure about starting your own business venture, this opportunity takes away most of the stress and headaches associated with start-ups.
Want to make a real difference in the lives of people? Become a family law specialist with the market leaders in 'non-legal' legal services as a successful business owner with Family Law Assistance.
Family Law Assistance franchisees are not solicitors. Instead, they are the only alternative for anyone dealing with a family break-up or going through the divorce process, child contact or a financial dispute.
Their role is challenging and rewarding. Franchisees are the arm around the shoulder, the guiding hand and the quiet voice in the ear of clients, who are dealing with one of the most troubling times of their lives.
Family Law Assistance's expert advice is provided in the courtroom and outside it too. The company helps clients prepare paperwork, deal with correspondence, help during cases and much more.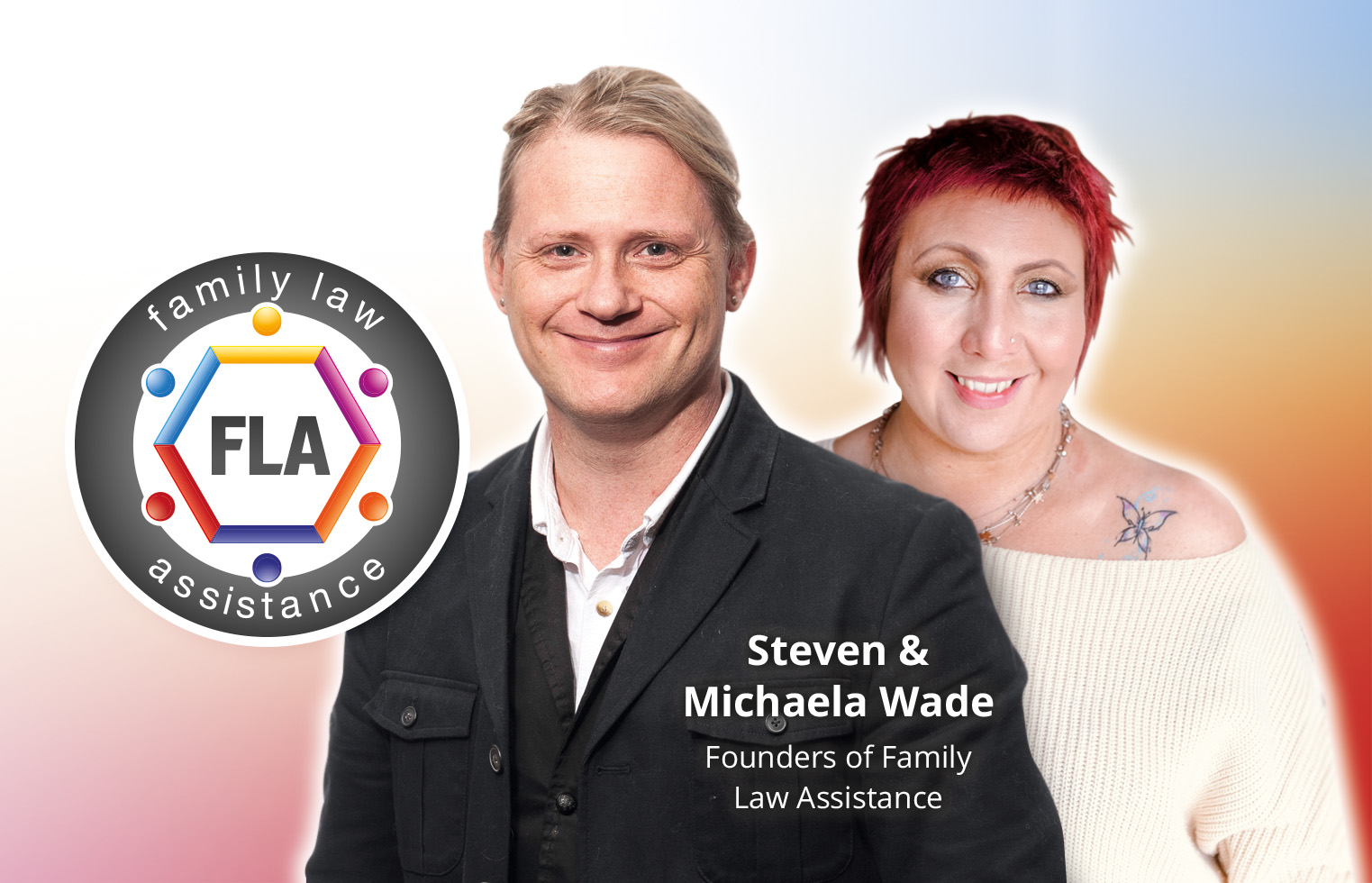 How does the Family Law Assistance franchise business model work?
Family Law Assistance understands that a large part of what it does has nothing to do with the law, the legal profession/system or anything like that.
A large part of it relies on empathy, understanding, reframing situations and providing advice in relation to the emotional side of things when it comes to family matters. It's a huge part of the equation - but something family law solicitors don't deal with.
Team members don't do the same thing as a specialist solicitor - it's chalk and cheese. And because of this, Family Law Assistance is looking for people cut from a different cloth. This is why no legal background is required.
In the 14 years the company has operated, it's grown to learn that many people who can afford a solicitor simply don't want one.
Divorce, child contact and financial matters can affect your life profoundly and it's common to come out of a court case feeling that you weren't heard or - even worse - ignored by the person you're paying to represent you.
Assisting people in this situation is challenging. It can be bruising, draining and take its toll.
The Family Law Assistance founders' corporate background meant they were adamant about designing a system that is efficient, flexible, able to respond quickly to customer demands and provide a work-life balance too.
The company's competitors are mainly 'one-man bands' who work using a mobile phone and a notebook.
Family Law Assistance has a telephone answering service that takes calls, payments and does admin. It's an infrastructure that allows the company to automate crucial functions and record data and information accurately.
What type of franchise owners is Family Law Assistance looking to recruit?
It's important at the outset to say that this position does not require a legal background. It'll suit individuals who want to make a difference, seek something that is rewarding and want a decent income while providing a professional service.
Existing Family Law Assistance franchise owners come from different walks of life.
Some have owned other franchises or come from a corporate background, while others have never owned a business before but want to take the plunge, have got legal backgrounds or are studying to work in this field.
Family Law Assistance's training and ongoing support is comprehensive, taking into account the strengths and weaknesses of all team members.
This is a perfect franchise opportunity for anyone who wants to work mainly from home, as all client meetings take place remotely (via telephone or Zoom), while other work is mostly computer-based.
Court hearings take place either remotely or in person, which requires some travel on occasions, but it looks like virtual hearings are here to stay.
So long as you have a computer, an internet connection and a phone you are all set - and even better, you're able to choose when you're available for work.
You'll flourish if you give it your all and follow the plan - it's as simple as that.
In the 14 years, Family Law Assistance has operated, it's learned by trial and error, making every mistake in the book along the way. The company knows what works and what doesn't. Join the team and you're going to bypass the time, expense and hassle the company has endured developing its system.
What training and support is provided to franchisees?
Family Law Assistance's initial training course takes place via Zoom over a six-week period and is delivered by one of the company's founders. Upon joining the team, franchisees are immediately sent out a textbook to start the process.
Training sessions with new franchisees usually take place a week at a time, agreed beforehand, and consist of weekly three-hour sessions in which they're trained to assist clients in legal matters, plus are taught coaching techniques, business practices and everything else to make sure they're ready to hit the ground running.
Halfway through the process, new franchisees meet existing ones and are introduced to Family Law Assistance's onboarding specialist, who will liaise with them to ensure everything goes smoothly.
Ongoing training and support are at the core of what Family Law Assistance does.
Did you know?
Family Law Assistance has an expected revenue of Monthly sales of up to £8,000 based on a 37.5-hour week after 2 years!
Request free information in just 60 seconds!
Take the first step in becoming your own boss!
Its franchisees are in daily contact with the company, so it can help them with anything arising during the operation of their business. Ongoing training is something Family Law Assistance strongly encourages everyone to take part in to extend and enhance their knowledge when it comes to their business, the legal side and coaching aspect of the business model.
There are also weekly catch-up sessions for all team members to enable everyone to share situations, tips, news and find out about the latest developments at Family Law Assistance headquarters.
Family Law Assistance is a new franchise - the business was started just over a year ago.
Of its first three franchisees, two have renewed, with the third one deciding six months into the licence period that they couldn't commit sufficiently to make it a success.
Family Law Assistance has recently finished training three new additional people too.
What is the minimum investment required to become a Family Law Assistance franchisee?

The initial investment is £10,000. This is the only upfront cost charged by Family Law Assistance.
For that, the company will train you, provide an onboarding specialist to make sure your systems, branding and everything else is good to go so you're ready to operate and be with you at every step of the way after that.
Family Law Assistance is happy to refer you to its outsourcing partners, who will (for their fees) assist you with additional marketing, accountancy, bookkeeping, etc to make your business even more efficient and smooth running, although of course, you're free to do it yourself or provide your own services.
You will be responsible for paying for your telephone answering services (pay as you go model), online accountancy package, accountancy and bookkeeping services (if required) and fees for accepting card payments from clients.
Providing you have your own computer and a broadband connection, there is no additional upfront cost required to begin operation.
Family Law Assistance charges a 10 per cent commission on sales made to clients, plus 20 per cent for leads and referrals from head office.
Details of multi-unit opportunities are available upon request.
What locations or territories is Family Law Assistance looking to operate in?

This opportunity is open to anyone who is based in or is prepared to work in England or Wales.
Although most of the work is done remotely and home-based, court hearings take place in England or Wales.
Family Law Assistance does not provide geographical trading territories, so franchisees are free to cover an area as big or small as they wish to service or else specialise in certain fields or niches in line with their own interests.
What are the franchise terms of agreement and renewal?
Licences are available for renewal annually and are currently set at £1,000, with commission levels remaining the same throughout the lifetime of the franchise upon agreement by both parties.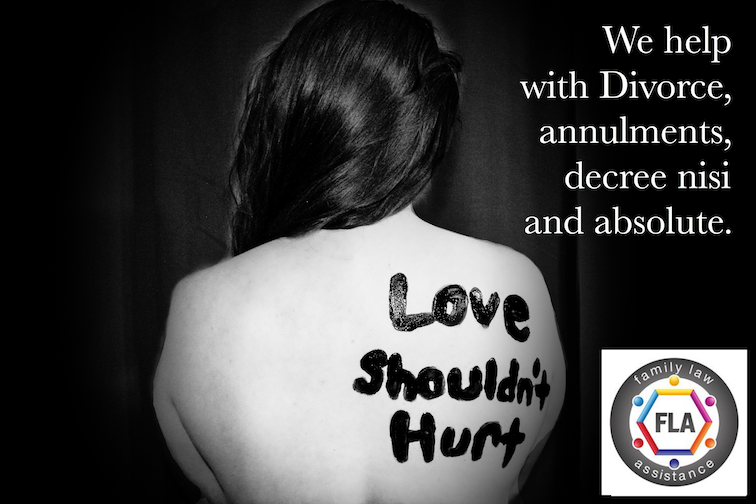 Why is the Family Law Assistance franchise a good investment?

This franchise is ideal for anyone who wants to make a difference in an area of life that affects many people while generating a decent income.
It's ideal for anyone who wants hands-on support from head office when it comes to providing legal advice, business support and training.
The Family Law Assistance model means franchisees are able to take time off at weekends and for holidays and have the flexibility to work the hours and days they choose in any location they wish, providing they have a phone, computer and internet access.
In addition to the above, Family Law Assistance often passes leads and referrals to franchisees, as well as running social media campaigns and promotions that benefit team members, using automated systems that mean they can focus on their core business activities.
Income is generated almost immediately after training when franchisees follow the system Family Law Assistance provides as part of this opportunity.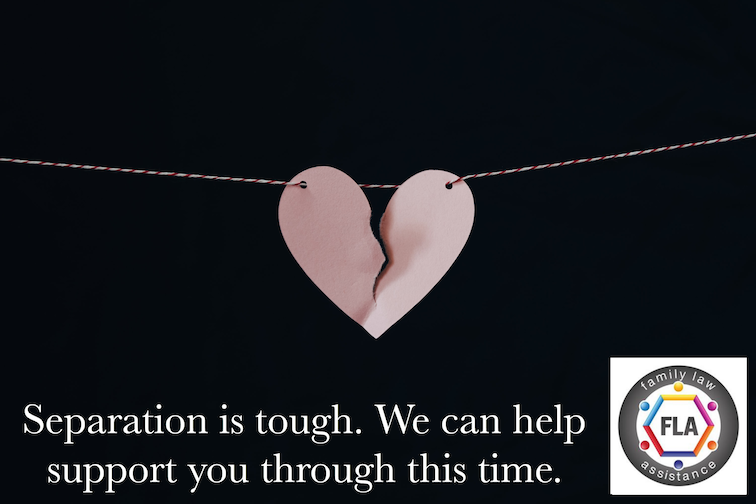 How in demand are the services provided by Family Law Assistance?

The role Family Law Assistance occupies has been in existence since the 1970s but isn't well known. Since the almost complete abolition of legal aid, the family courts have become an "almost lawyer free zone", to quote Supreme Court Justice Lord Sumption.
In short, very few people use a solicitor these days. They go it alone or with organisations like Family Law Assistance by their side, which provides the arm around their shoulder, the quiet voice of reason in their ear and the neutral standpoint to help them when they're feeling emotional.
One of the most common phrases Family Law Assistance hears from people who have gone through the legal system or have a case that is dragging on is: "I wish I had known about you earlier," along with: "You've achieved more in a month than my solicitor did in a year".
Family Law Assistance is the biggest and most organised at what it does. The company is the market leader in 'non-legal' legal support. It helps clients with any kind of case, ranging from simple consent orders all the way to contested hearings at the Royal Courts of Justice.
How do I get started on setting up my own Family Law Assistance business?
To request further information about the home-based franchises offered by Family Law Assistance, complete the form below and click on the 'Send Me Free Information' button now.
Request Free Information
Send a free enquiry to Family Law Assistance for further information!
Enquire into this franchise today