The information you submit via our enquiry form is shared only with the franchise business(es) that you have selected.
The franchise business will contact you by means of email and/ or telephone only to the email address and phone number you have provided.
By submitting the enquiry form you are consenting to send your personal information to the selected franchise business.
You also agree to receive further newsletter email marketing from What Franchise.
Close
Did you know?
Sandler Training has outlets available across the UK
Request free information in just 60 seconds!
Take the first step in becoming your own boss!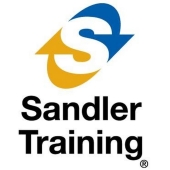 Sandler Training
Sandler Training is the largest sales and training service provider in the world
Minimum Investment
£55,000
Business Type
Business & Professional Services
Expected Revenue After 2 Years
N/A
About Sandler Training
The concept of 'reinforcement training' by Sandler Training has radicalised the approach to sales calls. This can be seen with how the CEO and master franchisor of Sandler Training in the UK, Shaun Thomson, came to be associated with the business.
He was first introduced to Sandler Training by a former colleague after setting up his own sales and marketing enterprise.
After undergoing it himself, he put his staff through the training and his business doubled in size, prompting Thomson to become the master franchisor for the UK in 2003. The franchise was first tested for a year through a pilot scheme in Oxford, after which franchises were sold in the UK in 2004.
Sandler Training is not only a market leader in the UK but is a global leader in training with a network of over 250 training centres in North America, South America, Europe, Asia and Australia, offering training in 27 languages.
The company has been named among the Top 20 sales training companies by both Selling Power and Training Industry magazines, along with a whole host of franchise industry awards.
How does the Sandler Training franchise model work?
Sandler Training boasts that its franchisees can earn a recurring six-figure sum through their own consulting practice, joining a network of like-minded high-achievers in building a scalable consulting business helping clients resolve critical issues in sales, business development, leadership and customer service.
Franchisees can apply Sandler Training's sales techniques to find new clients, whom they will then train in those very same techniques. The sales and management techniques learned by the franchisee can be applied across a wide range of businesses and business models. These techniques have evolved over the years so that they are a tailored fit to modern-day business requirements and can be customised for application to any industry or organisational structure.
How much does a Sandler Training franchise cost?
The initial franchise fee is £55,000+VAT and the VAT is reclaimable.
Is financial aid available for a Sandler Training franchise?
The Sandler Training franchisee will find that an established franchise business can make obtaining finance easier than setting up one's own. Sandler Training states that financial aid up to 70 per cent of the franchise investment can be obtained via financing and it will be able to introduce franchisees to banks looking to invest, subject to status.
What training does Sandler Training offer its franchisees?
Sandler Training supports its franchisees throughout the process, evolving and developing as its franchisees do.
It offers a pre-training programme to set its franchisees underway before they attend an initial residential training programme held at Sandler HQ in Baltimore.
This is followed by ongoing in-territory support from the UK headquarters, combined with guidance from fellow franchisees. Sandler Training franchisees also benefit from an ongoing personal development programme, with conferences held six times a year: three times in the UK and three times in the USA.
Did you know?
Sandler Training has outlets available across the UK
Request free information in just 60 seconds!
Take the first step in becoming your own boss!
In all, Sandler Training offers 1,500+ hours of comprehensive training material split between sales and management to ensure that franchisees understand the Sandler model.
What are the potential rewards and profits which can be made from a Sandler Training franchise?
Sandler Training boasts that its franchisees have the potential to turnover £1 million per annum.
Sandler has estimated that margins for its businesses are typically 85 per cent gross, and 60+ per cent net profits.
Based on the first six months of 2019, the franchise business has confirmed that the average annualised turnover of a Sandler Training UK franchisee will surpass £200,000 this year.
Are any existing Sandler Training franchises for sale?
Some looking to invest in a franchise may prefer to take on a previously established business rather than try starting a whole new venture. Retirement or relocation may mean that a well-run, profitable Sandler Training franchise business may be available in a suitable territory. To find out if there are franchises for resale, you can contact Sandler Training by filling out the form on this page.
What is Sandler Training looking for in a franchisee?
Potential franchisees with experience in sales and management will be at an advantage, but it is not a requirement as franchisees have come from all backgrounds. Their common trait is that they are business-minded with a will to succeed and are willing to commit to the franchise.
Why choose a Sandler Training franchise?
Sandler franchisees enjoy high demand that is independent of the economic cycle. As businesses always want better results, a franchise can turn a profit in both a recession and good times.
Long-term client relationships enable franchisees to embed changes in behaviour through tailored programmes of ongoing reinforcement, transforming mindsets and approaches to drive success for their clients and repeat business.
Franchisees can choose to work with international corporates or SMBs. Some of the benefits include:
- Multiple income streams from each client
- Flexibility to be your own boss and run your own life
- Day rates are measured in thousands of pounds, not hundreds
- Set strategic direction and utilise practical tools to drive results
- Build a client base that delivers a recurring monthly income
- Deliver strong results for clients year after year
- Sandler partner brands include: LinkedIn, Evernote and Harvard Business School
How do I start setting up my own Sandler Training franchise?
To find out more, or to request further information on franchising with Sandler Training, click on the 'Send Enquiry' button now.

Request Free Information
Send a free enquiry to Sandler Training for further information!
Enquire into this franchise today