The information you submit via our enquiry form is shared only with the franchise business(es) that you have selected.
The franchise business will contact you by means of email and/ or telephone only to the email address and phone number you have provided.
By submitting the enquiry form you are consenting to send your personal information to the selected franchise business.
You also agree to receive further newsletter email marketing from What Franchise.
Close
Did you know?
Utility360 has outlets available across the UK

Request free information in just 60 seconds!
Take the first step in becoming your own boss!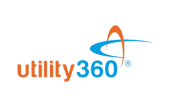 Utility360
Helps small and medium-sized enterprises manage their energy costs (gas, electric and water) efficiently
Minimum Investment
£19,995
Business Type
Business & Professional Services
Expected Revenue After 2 Years
N/A
In Brief
Affordable joining costs (up to 70% bank funded) and impressive year 1 net profit covering half your initial investment. Large territories include 4,000 potential customers - substantial discounts available for new franchises in the north of England. Low overheads are supported by working from home, and no previous experience is necessary.
About Utility360
Utility360 is an independent business energy management company that launched in 2010 with the aim of helping small and medium-sized enterprises manage their energy costs (gas, electric and water) efficiently.
The company works with all the major energy suppliers, including EDF Energy, npower, ScottishPower, E.ON and British Gas.
Today, its annual contract value stands at over £30 million.
A new customer is provided with a free, no-obligation energy audit in order for Utility 360 to determine the current tariffs they're on. The next stage is to present the customer with an easy to understand quotation that sets out where savings and efficiencies can be made, sometimes offering tariffs and deals that have been specially negotiated between utilities suppliers and Utility360.
Utility360 then renegotiates and sets up new, more cost-effective contracts with energy suppliers and checks all bills are accurate following the switch.
The company is able claim supplier overcharges on behalf of the customer and by using specialist sensors and online systems can also monitor energy use to ensure they continue to remain on the best energy contracts.
In order to expand its reach and grow its market share in the UK, Utility 360 decided to franchise its business in 2018. The company is a provisional member of the British Franchise Association.
How does the Utility360 franchise model work?
Franchisees operating from a home office using the Utility 360 brand and tried-and tested methodologies are given exclusive trading territories as part of the franchise package, which contains approximately 4,000 small and medium-sized enterprises.
While the core target market is companies that employ between five and 200 employees, the services offered by Utility 360 franchisees can be sold to businesses of any size and don't necessarily have to be in the private sector, as they're equally attractive to public sector organisations as well.
Using the Utility360 internet-based pricing system - which is exclusive to franchisees - a franchisee's main role is to set up meetings with prospective customers in their territory to discuss their energy requirements and promote the Utility360 service and its benefits.
Once a customer has signed up to use Utility360's services, a franchisee is then responsible for managing all aspects of the utilities they use on an ongoing basis. The company's sales support team set up contracts with suppliers.
According to Utility360, franchisees must possess good communication skills, be numerate, able to understand the technical issues associated with the utilities sector and be able to deliver excellent customer service at all times.
In addition, they should be team players, self motivated, well organised and have a strong work ethics.
No previous experience of the utilities sector or running your own business are necessary to become a Utility360 franchisee.
What locations or territories is Utility360 looking to operate in?
The company has franchise opportunities available throughout the UK. However, Utility360 is currently focusing its recruitment activites on the north-west of England and is prepared to offer substantial discounts for the right candidates who could operate in the Manchester, Liverpool, Lancashire or Cheshire areas.
Did you know?
Utility360 has outlets available across the UK

Request free information in just 60 seconds!
Take the first step in becoming your own boss!
Why is the Utility360 franchise a good investment?
Because of the amount of utilities suppliers in the UK, this privatised sector has become fragmented and increasingly difficult to navigate for an owner of a small to medium-sized enterprise attempting to secure the best deals for gas, electricity and water. This is one of the main reasons the Utility360 franchise is an attractive proposition for the right candidate.
On top of this, whatever the time of year and however the economy is performing, the services provided by this company will be in demand from forward-thinking businesses wanting to control costs and, in turn, maximise profits.
When it comes to the return on a franchisee's investment, Utility360 states that at the end of year one of trading they can potentially earn a net profit of approximately half of their initial investment of £19,995 (plus VAT). This rises to a potential net profit of over £71,000 in year four.
These figures are based on established Utility360 brokers. However, they are illustrations of earnings potential only and not a guarantee.
Is bank funding available for a Utility360 franchise?
Yes. Certain banks may be able to lend prospective franchisees up to 70 per cent of the start-up cost of a Utility 360 franchise, subject to status. Liquid funds of £10,000 are required.
Where in the UK is the Utility360 franchise based?
The company is based in Birchwood, Cheshire.
What training and support do Utility360 franchisees receive?
Both training and support are provided to franchisees by Utility 360 on an initial and ongoing basis.
Initial training, which is tailored to suit the requirements of each individual franchisee, is split between head office and a franchisee's territory and lasts for 10 days in total.
Five days are spent at Utility360 head office, where areas of the business covered include how the franchise works, the energy sector, market regulation, supplier overview, sales skills, pre-sales activity, appointment making, and business planning.
On-site support is provided for franchisees by the franchisor, as is lead generation and marketing assistance.
Conferences for the franchisee network are arranged on a regular basis and monthly briefing is produced to ensure all franchisees are up to date with the latest industry developments.
How can I get started on setting up my own Utility 360 business?
Fill out your details on this page and a member of the Utility 360 franchise recruitment team will be in touch and provide you with more information about the opportunity.

Request Free Information
Send a free enquiry to Utility360 for further information!
Enquire into this franchise today