The information you submit via our enquiry form is shared only with the franchise business(es) that you have selected.
The franchise business will contact you by means of email and/ or telephone only to the email address and phone number you have provided.
By submitting the enquiry form you are consenting to send your personal information to the selected franchise business.
You also agree to receive further newsletter email marketing from What Franchise.
Close
Did you know?
Angela's Swim School has outlets available across the UK
Request free information in just 60 seconds!
Take the first step in becoming your own boss!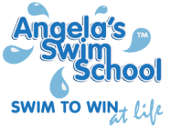 Angela's Swim School
Angela's Swim School teaches people of all ages and abilities to swim
Minimum Investment
£22,000
Expected Revenue After 2 Years
N/A
About Angela's Swim School
Angela's Swim School teaches people of all ages and abilities to swim.
Run by Angela Wilson, who was a Scottish national swimming champion and represented Scotland in the 1970 Commonwealth Games, the business was founded in 2002 and now has multiple franchisees in a network that spans the length and breadth of the UK.
Angela says she has a mission to change the way people are taught to swim. She began teaching swimming while she was in training for competitions, driven by a passion to give back to the community.
Her method of teaching students to swim in a confident and enjoyable manner means they don't just learn to swim; they learn to swim with style, with lessons tailored around their needs.
In 2012, Angela's Swim School developed four students who took part in Olympic trials and the aim is to encourage a love of swimming from as young an age as possible - even as young as four months, a baby can learn confidence in the water.
Classes are structured the same way for all age groups, teaching children front crawl, backstroke and breaststroke.
Unlike some swim schools, this company doesn't believe in submerging babies under the water, as it believes it can affect a child's confidence in the water later in life. For babies and toddlers, songs and games are implemented and learning to float and gaining a good body position in the water are the building blocks of learning to swim.
How does the Angela's Swim School franchise model work?
The minimum franchise fee for Angela's Swim School is £22,000 and includes all training and ongoing support.
Franchisees enjoy many benefits, including their own exclusive territory with a secured pool contract, the backing of an established British Franchise Association accredited brand, extensive support and flexible working hours. Franchisees can do the teaching themselves or employ instructors to teach for them and simply manage the franchise.
With hard work and dedication, franchisees will be rewarded with significant earnings, which grow as they commit to more pool time and take on additional instructors.
Franchisees are expected to work hard to make their businesses a success. In return, Angela's Swim School offers a comprehensive support system designed to give franchisees the tools to enable them to achieve their goals.
Following Angela's Swim School's tried-and-tested teaching methods are key to a franchisee's success. The company also believes in good marketing and will work with its partners to promote the franchise in their local area, as well as training franchisees to run its administration and customer ordering systems to ensure they hit the ground running.
What locations or territories is Angela's Swim School looking to operate in?
Locations to run an Angela's Swim School franchise are available nationwide.
Why is Angela's Swim School a good investment? 
Angela's Swim School was shortlisted as a finalist in the Emerging Franchisor of the Year category of the highly regarded British Franchise Association HSBC Franchise Awards for 2018, which demonstrates the company's pedigree.
Its reputation for excellence is further boosted by the fact that Angela Wilson has personally trained dozens of instructors using her own methods, while the company's growing network of swim school franchises teach thousands of students every week.
What skills do you need to become an Angela's Swim School franchisee?
Successful candidates are organised, enthusiastic and good communicators, who can cope with all the day to day activities associated with managing a busy, successful business.
Did you know?
Angela's Swim School has outlets available across the UK
Request free information in just 60 seconds!
Take the first step in becoming your own boss!
The company takes pride in seeking only the right caliber of individuals to become Angela's Swim School franchisees.
The company is keen to hear from people who take pride in helping children achieve their swimming goals, strong swimmers who are fit and able to be instructors, and individuals who are capable, hardworking and willing to be their own boss.
Where in the UK is the Angela's Swim School franchise based?
Angela Wilson is based in Kent, with Angela's Swim School franchises dotted around the UK.
What support and training do Angela's Swim School franchisees receive? 
Angela's Swim School provides all the training required for Angela's specialised teaching method, as well as training in how to run a business successfully - from administration to customer ordering systems.
If you are not already a qualified swimming instructor, Angela's Swim School will arrange training specific to requirements.
Teaching children the important life skill of swimming comes with a certain amount of compliance criteria, so the training provided is exhaustive and covers not just all the usual training in how to become a qualified swimming instructor, but also all the legal checks franchisees are required to complete.
In addition, Angela's Swim School works to promote the business in a franchisee's local area via professional PR and social media activity, a personal website and professionally produced marketing materials.
Following initial training, Angela's Swim School gives all franchisees thorough ongoing teaching support to ensure they are teaching students as best they can. The business takes care to ensure customer care and instructor training are always high quality and up to date.
What are the Angela's Swim School franchise terms of agreement and renewal? 

The Angela's Swim School franchise operates on a five-year renewable licence.
How in demand are the services provided by Angela's Swim School?
Being able to swim is a life skill that is not just important for fitness and health - it saves lives and therefore benefits everyone to learn, regardless of age or ability.
Drowning is the third highest cause of death in children in the UK. Research by the Royal Life Saving Society has revealed that one in 10 people in the UK know someone who has drowned and, shockingly, more than 400 people drown in the UK every year.
Swim England says the case for teaching people how to swim is compelling, as it ensures children and young people are safe around water, and it's a springboard to better health and more opportunities in later life, both in the context of travel and jobs. 
While the government's support of compulsory school swimming has been consistent, Swim England says quality, content and hours of teaching targets have not been met in many schools around the country.
Other figures show that more than 50 per cent of children in the UK are unable to swim when they leave primary school. 
How can I get started on setting up my own Angela's Swim School business?
Simply click on the button below to get the ball rolling for a no obligation chat with one of Angela's Swim School's franchise team.
If you like what you hear or have some specific questions you'd like to put to Angela Wilson, you will get the chance to do so during an initial phone call. If the opportunity seems like a good fit for both parties, prospective franchisees will then meet Angela in person to discuss the next steps.

Request Free Information
Send a free enquiry to Angela's Swim School for further information!
Enquire into this franchise today