The information you submit via our enquiry form is shared only with the franchise business(es) that you have selected.
The franchise business will contact you by means of email and/ or telephone only to the email address and phone number you have provided.
By submitting the enquiry form you are consenting to send your personal information to the selected franchise business.
You also agree to receive further newsletter email marketing from What Franchise.
Close
Did you know?
Footlights Theatre School & Academy is eligible for funding support!
Request free information in just 60 seconds!
Take the first step in becoming your own boss!
Footlights Theatre School & Academy
Run a part-time performing arts school training children in drama, dance and singing
Minimum Investment
£3,995 - £ 13,250
Funding Support
Third party
Franchise Fees
Depends on the franchise package
Expected Revenue After 2 Years
N/A
About Footlights Theatre School & Academy
This company has been established since 2005, when Jo Fisher, the founder, opened her first school with just 12 children.
Jo grew up in Higher Openshaw, a deprived area of Manchester, left school aged 14 with no qualifications and became the first milkwoman in Manchester in 1988 at the age of 18. Although as a child Jo loved literature, she was not encouraged to pursue her ambitions, but instead expected to drift into an unskilled job.
She fought against this and in 1992 decided to fulfil her dream and train as an actor. Jo 'fell' into teaching and discovered she had as much passion for this as she did for books and acting.
In 2005, after years of freelance teaching work and acting, she launched Footlights with just £300 on a credit card. Jo is an excellent role model with whom young people can identify, inspiring them to make the most of their talent and develop new skills.
Jo used her training and life experience to create an innovative business model that is at the forefront of its field and today is a multi award winning franchise network.
She says: "One of the reasons I started Footlights is because I wanted to engage with young people, take them off the streets and onto the stage. I also thought I could provide a better service than our competition."
Jo recognises the importance of working collaboratively to achieve the best outcomes and her enthusiasm and tenacity have led to partnerships with senior educationalists, police and community services. She firmly believes that working with the right people, both inside and outside the business is fundamental to success.
Footlights doesn't 'just' franchise - education, theatre, TV and film inhabits the company's world. This successful business has its own 150 seater theatre in MediaCity, Greater Manchester (where Footlights head office is also based), its managing director writes and directs professional plays - as well as project managing all Footlights teams - and the senior leadership team and Jo Fisher are on hand at the head office five days a week.
Footlights doesn't just run stage schools, it works in primary schools and high schools (your target market) and has built excellent relationships with professionals along the way. You can rest assured you are in safe hands with the right people by your side.
In 2020 Footlights franchisee Aaron Doherty won the British Franchise Association Franchisee of the Year Award, as well as the Franchisee Local Focus accolade. Aaron was awarded the latter honour for his excellent work in his local community.
How does the franchise model work?
You will be operating a profitable stage school franchise business on Saturdays to start from 9.30 am to 1.00 pm for ages 4-18. Footlights currently has over 1,000 children and young people attending its school each weekend, with an average of 60 per school. The company provides acting, singing and dance lessons to each young performer.
Some franchise business owners also offer summer holiday schools.
Although hard work initially, the satisfaction from providing such a service and inspiring children is so rewarding, as is the financial return, considering the relatively low franchise cost.
You can read about a day in the life of a Footlights franchisee here.
What type of franchisee is Footlights looking to recruit?
Motivated individuals with a passion to succeed.
Footlights offers its partners a robust support system, a trusted brand to succeed with and the opportunity to run your own business within an encouraging support network. The company trains you on essential business knowledge such as administration, recruiting teachers and setting you up in a turnkey business, with you in control.
A performing arts background is not essential to become a franchisee, although it's an advantage, nor is previous business experience.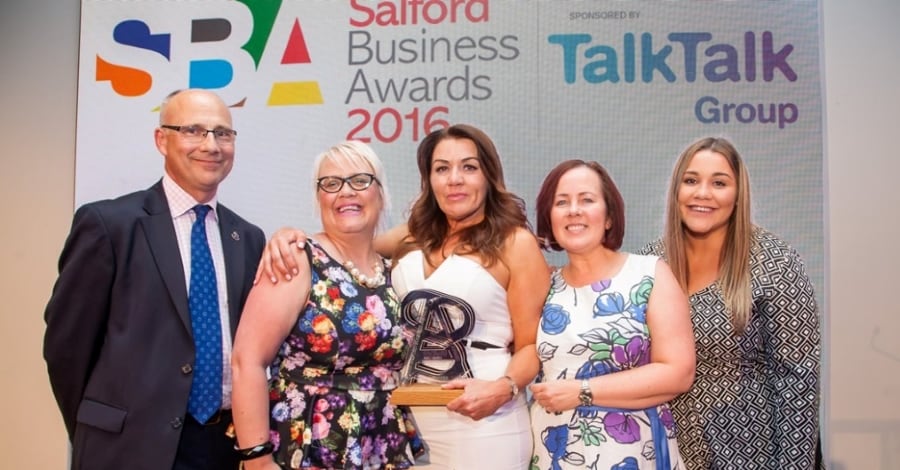 What training and support is provided?
Footlights will provide comprehensive advice and help to ensure you have all the tools you need to run a successful franchise.
The company assists individual franchisees in selecting the most suitable venue, recruiting the best teachers, publicising your school and events, administration through the provision of Footlights' system procedures and a full A-Z manual on running your school.
Footlights is also able to offer comprehensive training and advice on safeguarding, creative issues, marketing and printed material, contracts etc. It supports you in every aspect of running and controlling your business.
What's on offer:
• An induction and initial training course at Footlights head office in MediaCity. Due to COVID-19, sessions are delivered via Zoom or GotoMeeting in the first instance.
• The opportunity to talk to other franchisees either via Skype, Zoom, phone, email or in person.
• A dedicated current franchisee to mentor you throughout your training, including the opportunity to work alongside them in real-time.
• A 10-day sales and marketing course, including the opportunity to visit primary and high schools (which is where your clients are based).
• The full A-Z of how to set up and run your business.
• A tailor-made training plan based on your existing skillset.
• Social media training with a specialist in that field.
• First aid, GDPR and safeguarding training - with a nationally recognised certification.
Did you know?
Footlights Theatre School & Academy is eligible for funding support!
Request free information in just 60 seconds!
Take the first step in becoming your own boss!
Ongoing support
Footlights knows how important it is for franchisees to receive ongoing support. As a result, the company provides you with either the same franchisee who mentored you initially or a dedicated business support manager (whichever suits your needs more effectively).
• Once up and running, Footlights will provide assistance and advice to ensure your business runs as smoothly as possible via regular sessions for franchisees.
• The company offers a range of advice services, from staff training and copyright to law and safeguarding.
What's the earnings potential of this franchise?
Successful franchisees can expect to turn over £40,000-£50,000 in their first year, with a return of around 40 per cent.
Bear in mind this is based on one Saturday morning per week, as well as one day of business administration.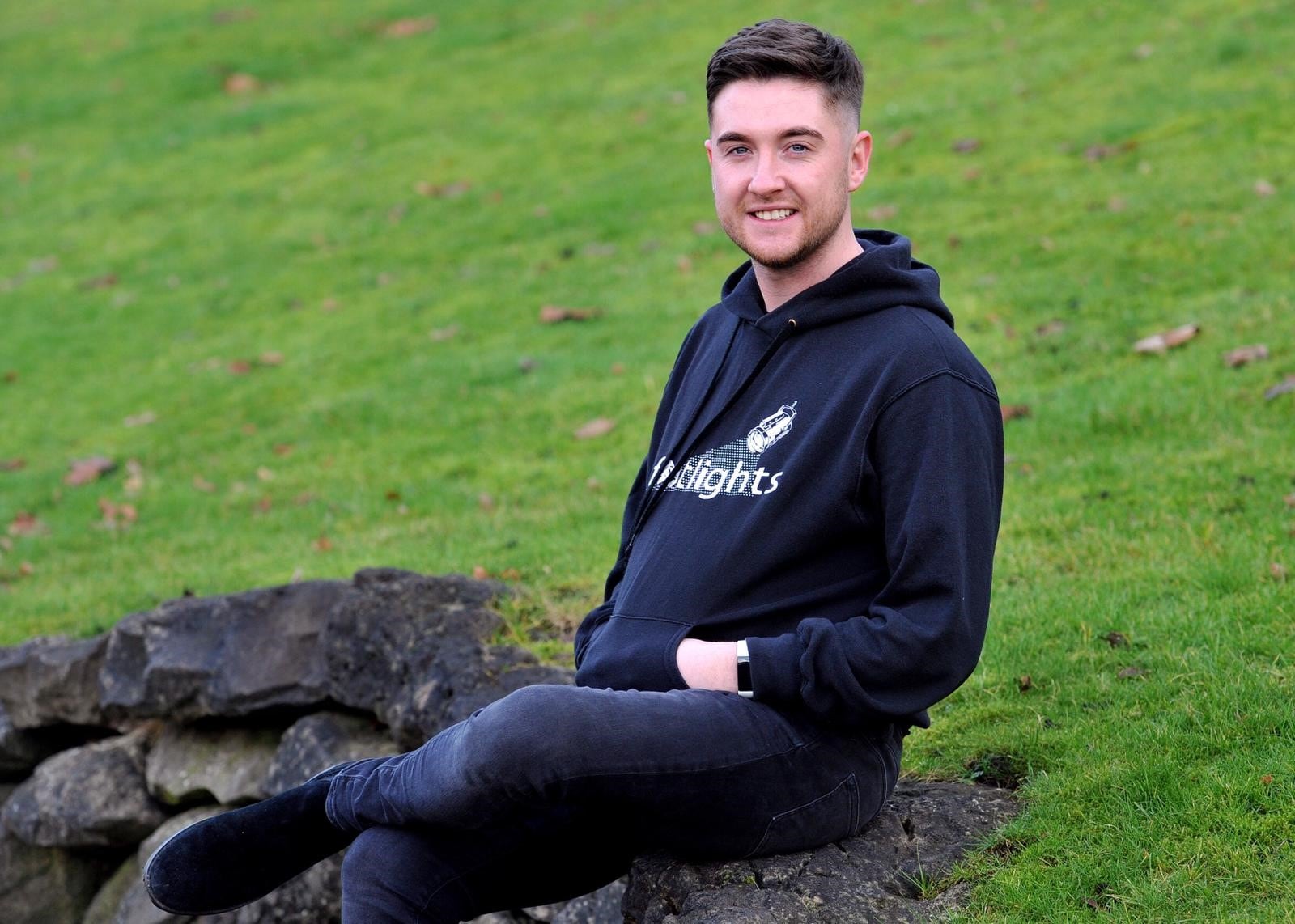 Tell us about the new franchise packages on offer?
Footlights is passionate about new starters to business and understand the financial constraints of starting out, which is why it's changed its package for 2021.
The company's new pricing plans give you the opportunity to recuperate all your initial costs in the first year or even less.
It now offers a range of funding options to help you get started:
Option 1 - The Quick Start
Franchise fee: zero.
Marketing launch and training fee: £3,995 (plus VAT).
Working capital: £5,000 (plus VAT).
Monthly royalty fee: 20 per cent for three years, reduced to 10 per cent after three years (target-dependent).
Monthly marketing fee: zero for the first six months, then one per cent after the first six months.
Option 2 - The Slow Burn
Franchise fee: £9,255 (plus VAT).
Marketing launch and training fee: £3,995 (plus VAT).
Working capital: £5,000 (plus VAT).
Monthly royalty fee: zero for the first six months, then 10 per cent after the first six months.
Monthly marketing fee: zero for the first year, then one per cent after the first year.
What locations or territories is Footlights looking to operate in?
Footlights has schools for sale in Bolton Manchester, Preston, Wilmslow, Leeds, Halifax, Lancaster, Birmingham, most of the south, plus Wales and Scotland. Its network coverage is growing rapidly.
What are the franchise terms of agreement?

The initial franchise agreement lasts for five years.
Why is the Footlights franchise a good investment?

A Footlights franchise offers individual franchisees the opportunity to run part-time performing arts schools at weekends during the academic year, training children in drama, dance and singing.
Most franchisees start with a single school and open further schools once the first has reached capacity. A full school encompasses 90 pupils in one 3.5 hour session, broken down as 60 main school pupils across three classes and 30 Tiny's across two classes.
For the right person, it's a chance to combine an ambition to have a performing arts school of your own with a significant part-time income. Some franchisees make it a full-time career, extending the classes to evenings during the week.
A Footlights franchise combines job satisfaction with the capacity to invest in the future.
When you franchise with Footlights, you're buying into a tried and tested system and benefit from an in depth training programme. The viability of the business is evident and you gain the benefit of the brand's experience and knowledge, with none of the stress and administrative headaches associated with setting up a business from scratch.
You'll receive comprehensive initial and additional training plus ongoing support to help you overcome any problems you may encounter and benefit from Footlights' advertising, marketing, research and development and enhanced purchasing power.
How in demand are the services provided by Footlights?

This company's services and the Footlights Theatre School & Academy events are very much in demand. Even during the pandemic, Footlights retained 60 per cent of customers during the first lockdown and over 70 per cent for 2021. It knows parents and carers see the benefits of performing arts and that it lends itself very much so to transferable skills.
Footlights delivers quality performing arts training and its aim is to ensure each child gets the most out of their experience by building their essential life skills and instilling confidence while having lots of fun and meeting new friends. In addition to core performing arts skills, they will:
• Have confidence when socialising and in nursery or school.
• Be encouraged to talk expressively in a structured, yet exciting forum.
• Be inspired when taking part in discussions.
• Be listened to when building skills in decision making.
• Always be working as part of a team.
How do I start setting up my own Footlights franchise?
To request investment information about this franchise opportunity, complete the form below and click on the 'Request Free Information' button now. Once you've done this, the Footlights franchise recruitment team will be able to give you a realistic picture of the franchise and its potential.
Request Free Information
Send a free enquiry to Footlights Theatre School & Academy for further information!
Enquire into this franchise today