The information you submit via our enquiry form is shared only with the franchise business(es) that you have selected.
The franchise business will contact you by means of email and/ or telephone only to the email address and phone number you have provided.
By submitting the enquiry form you are consenting to send your personal information to the selected franchise business.
You also agree to receive further newsletter email marketing from What Franchise.
Close
Did you know?
Jo Jingles Ltd has outlets available across the UK

Request free information in just 60 seconds!
Take the first step in becoming your own boss!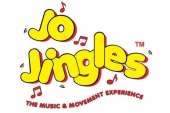 Jo Jingles Ltd
Interactive classes involving singing, dancing and playing for babies and pre-school children
Minimum Investment
£6,500
Expected Revenue After 2 Years
N/A
About Jo Jingles Ltd
Jo Jingles has a mission to make music and movement fun for babies and pre-school children from three months to five years. The company offers structured classes that are both exciting and educational.
Offering a warm, safe and friendly environment, Jo Jingles franchisees run interactive classes lasting 30-45 minutes. Each week, new themes are introduced, among them numbers, animals, colours and shapes. Well-known nursery rhymes, games and props are jumping off places for visual and vigorous songs for youngsters to dance along to.
These classes are known to benefit young children by improving their balance and coordination; to sing and hold a tune, also improving their language and speech; learning to play percussion instruments (drums, tambourines, bells) and moving and dancing expressively; and to build social skills and make friends.
In general, the Jo Jingles classes are broken down into age groups: Baby Jingles (three months to walking), Jingle Toddlers (walking to two years), Jo Jinglers (over two), Jingle Juniors (three-five years), Music Time (five-to-seven years) and Family Time (weekend mixed age sessions).
Jo Jingles welcomes children with special needs and class teachers will discuss any individual requirements.
Jo Jingles franchises run classes in over 700 locations across the UK and Ireland, hosted by over 90 franchisees, and have now expanded into Australia. All Jo Jingles franchisees and class presenters are DBS-checked or the equivalent in the areas where the company operates.
Jo Jingles is a full member of the British Franchise Association and of the Irish Franchise
Association.
In 2016 and 2018 it was given a 5-Star rating in Smith & Henderson's Franchise Satisfaction Survey of its franchisees. Individual franchisees have also been rewarded for their work, receiving awards and nominations including the What's On 4 Kids Awards and Working Mums' Top Franchise Awards.
Who founded the Jo Jingles franchise?
Jo Jingles is the face of the franchise, a cheery, welcoming character with yellow hair and red and yellow clothing, who sings, dances and encourages children to do the same.
The company's founder, Gill Thomas, had previously worked as national sales manager and project manager in the shoe industry before becoming the mother of two children.
Researching the subject of pre-school play and educational activities, she started holding music classes in 1991 under the name Musical Minors. At first it was in order to earn a little extra pocket money, but she soon realised that the classes were a good business opportunity and, to expand, franchising was the best way to go.
The Jo Jingles franchise operation was set up in 1995 with few resources – Gill self-financed the company through her own savings. She took out a loan to develop promotional material and marketed the franchise through the British Franchise Association exhibition, national papers and parenting magazines.
How does the Jo Jingles franchise model work?
Aimed at mothers with children, the company provides classes in many different surroundings, ranging from large nursery chains and small private nurseries to Sure Start and Children's Centres.
Jo Jingles also runs classes in primary schools and after school clubs for children up to seven years of age (eight years in some areas). Its classes have been developed by experienced teachers and are designed to support Government-legislated Early Years Foundation Stage (EYFS) standards for the learning, development and care of children up to the age of five.
As well as regular music and movement sessions, Jo Jingles franchisees also cater for parties, bringing with them the props, visuals and music, instruments and games to make sure that every party is a success.
Taking up a Jo Jingles franchise allows partners to run their own business, with the full support of Jo Jingles, at their own pace and alongside their family commitments.
Jo Jingles also runs an online shop which sells branded items such as Jo Jingles dolls, t-shirts and CDs, as well as other non-branded instruments, beanbags and other items.
The Jo Jingles franchise fee is a low £6,500 + VAT, depending on location, the size of the area required by the franchisee and the number of towns allocated to a territory. A territory with three large towns (their size determined by population) would normally cost £9,000 + VAT.
Jo Jingles recommends that franchisees also consider making sure they have £600-1,000 in working capital for the first year to cover any additional costs.
What support and training does Jo Jingles offer franchisees?
Jo Jingles provides continuous, ongoing training and support to its franchise partners. All new franchisees receive training at Jo Jingles headquarters (typically running for four-to-five days) which will provide them with all they need to know about managing their own business, including accounts and promotional material, advertising and public relations, and class programmes. Detailed manuals are supplied to each franchisee.
Did you know?
Jo Jingles Ltd has outlets available across the UK

Request free information in just 60 seconds!
Take the first step in becoming your own boss!
Franchisees receive a comprehensive pack of equipment and class materials, including percussion instruments, music books and CDs recorded exclusively for Jo Jingles, that offer three years of detailed class programmes.
Training is supported by a national marketing and PR programme by Jo Jingles. The company will also provide the tools and advice to get the franchisee up and running, including local website development and support personalised to that area. Ongoing support is provided through its intranet facility, which encourages communication between Jo Jingles franchisees and the sharing of knowledge with the network.
Initial training is followed with regular training meetings, business coaching and the support of a local business mentor to help you develop your ideas and your business.
What territories are still available for new Jo Jingles franchisees?
Jo Jingles is available at over 700 locations across the United Kingdom and Ireland, but there are still areas where the company receives enquiries from that are not currently covered by a Jo Jingles franchise. The company is always happy to consider new areas for development and, currently, the following areas have franchise opportunities:
Evesham & Pershore, East Grinstead area, Bath & Kensham, Banbury, Bicester & Buckingham, Brighton & Hove, Central London, Chiswick, Wimbledon, Tooting & Kensington, East Cheshire, Eastbourne, Hailsham, Bexhill & Alfriston, Exeter, Glastonbury, Taunton, Street & Bridgwater, Newbury, Reading, Basingstoke, Uxbridge area, Warwick, Kenilworth, Leamington Spa & Rugby, Gloucester, Ross-on-Wye & Ledbury, Lancaster, North Wales & Nantwich, Enfield area, and, in Ireland, Cork area.
Are any existing Jo Jingle franchises for sale?
As with any franchise, some newcomers may prefer to take over a previously established business rather than start one from scratch, avoiding the time and cost of setting up something new. To find a Jo Jingles franchise for resale, you can contact Jo Jingles' for up-to-the-minute details.
Some examples of areas that have come up for resale recently include the Beaconsfield area, Epsom area, Leeds area, Ilkley area, North Surrey/Woking area, King's Lynn, Fakenham, Swaffham, Dereham, North Elmham & North to Cromer, and Norwich to East Coast and Great Yarmouth.
What is Jo Jingles looking for in a franchisee?
The typical franchisee must have experience of being around children. You do not need any specific qualifications, but a musical or singing background — at the very least a genuine interest in music — would certainly help. You need to be bright, confident, energetic and a great communicator with strong presentation skills.
Above all, you will be handling a class of children, so endless patience, a gift for multi-tasking and the ability to stay calm and smile through challenging situations is a must.
As you are taking on a business, a background in sales or marketing may be an advantage.
What kind of potential profits can be made from a Jo Jingles franchise?
Jo Jingle states that many of its franchisees have been with the company for over 20 years and some have been achieving turnovers of over £170,000 a year, with a 50 per cent profit to turnover ratio. Average turnover is in the region of £38,000 and most franchisees recoup their initial investment within 12-to-18 months.
Many franchisees have expanded their franchises by taking on more than one territory and employing class teachers to take on the new business generated.
How in-demand are Jo Jingles franchises right now?
One of the key development stages for young children is the transition from pre-school to infant school. Developing a personality, with ideas and opinions and a relentless desire to learn is aided with exposure to music and singing in an appealing environment where children can develop physically and emotionally, preparing them for the next step in their education.
The Jo Jingles brand is recognised across the UK and Ireland and has a well-established reputation with a wide range of national organisations, including leading nursery chains, Government-funded children's centres and other organisations including BBC Children in Need, for which Jo Jingles has been raising money since 2004, Tommy's Baby Charity and others.
How can I start setting up my own Jo Jingles franchise?
Jo Jingles offers all franchisees a week of training at its headquarters in Buckinghamshire. To find out more, or to request further information on franchising with Jo Jingles, click on the enquiry button on this page today.

Request Free Information
Send a free enquiry to Jo Jingles Ltd for further information!
Enquire into this franchise today