For James Pennell and Esmé Tutill, owning a theatre school has always been the dream, so when the opportunity presented itself, they were quick to react
Determined couple, James Pennell and Esmé Tutill took over Razzamataz Newcastle back in November 2020 but have both been part of the school since its launch – James as a singing teacher and Esmé in front of house.
Having embarked on their franchise journey at the most uncertain time in history, they now combine owning Razzamataz Newcastle with other commitments. James is a secondary school teacher and private vocal coach, and Esmé has recently finished her Master's degree in Clinical Psychology. She now works in a school with children who have additional needs.
Talking about their franchise journey, James said: "Although we are recent university graduates and work long hours in schools, with the support of the head office and network, we knew we could make it work.
"It might not have seemed the perfect timing, but we knew that we weren't going it alone and the support and training we have been given has made all the difference."
Favourable response
Despite the challenges coronavirus posed, they took a plunge into their new venture with a positive energy. And it soon paid off with a favourable response from their students.
"We are passionate about supporting our community so were very humbled to be able to host a charity concert for one of our students who has a brain tumour," explained Esmé. "We were able to raise £1,500, which is thanks to the incredible community and the generosity of our families.
"On a personal note, it is amazing that we have been able to buy a house together, which at 23 and 24 is wonderful. With Razzamataz, you get out what you put in. Working in other roles, this is not always the case, which can be frustrating."
Only way is up
Comparing student numbers from March 2020 to March 2021, the couple has recorded a growth of 173 per cent.
And since returning to face-to-face teaching, they have also opened new classes and started offering additional services, such as Razz Project Intense, which is aimed at students looking to take their training up an additional level.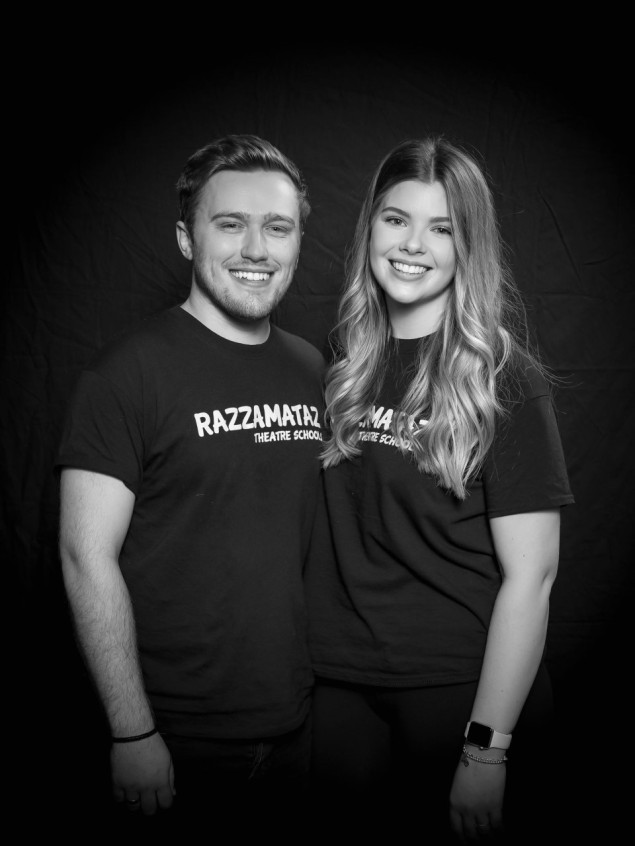 "There are so many amazing opportunities that we can share with our students," Esmé added. "We've taken them to perform at Her Majesty's Theatre in the West End and we are currently rehearsing for our performance at the Shaftesbury Theatre.
"For us as franchisees, the opportunities that come from being part of a recognised brand are also extremely beneficial. We've already been successful in awards and will look to continue entering."
A look back
Looking back, James and Esmé feel grateful for all the doors franchising has opened for them. As young graduates, they say they didn't have the experience or confidence to even consider going down this route.
James said: "Seeing the success of other schools gave us the reassurance that we could do it and being part of a franchise feels like having a safety net.
"It's our business but if anything goes wrong, we know we have experts on hand to call on."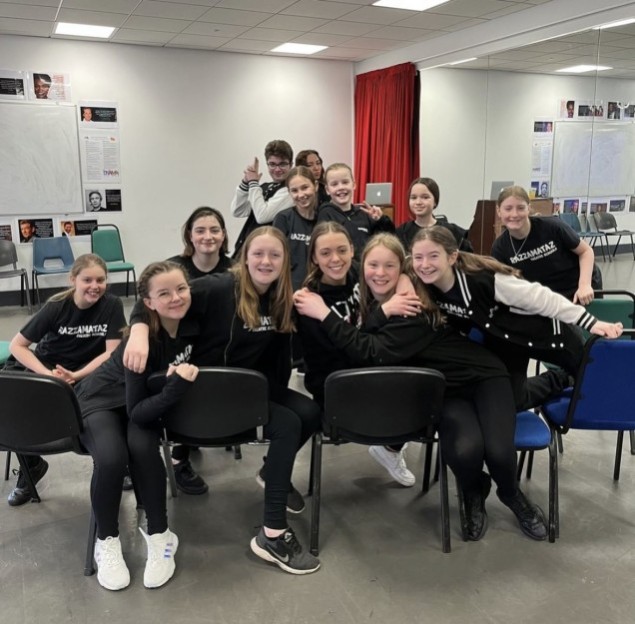 Training is also another aspect of franchising that they really enjoy.
Esmé said: "For example, Razzamataz has been offering business coaching and in all honestly, we would probably not have even thought this was something that we should do but it has been so beneficial.
"They give you the tools you need even if you don't know you need them."
James and Esmé have also been invited to be founding members of the All Stars Academy, an initiative to grow the network further and give franchisees exclusive access to high-profile coaches.
Spreading the word
"We are passionate about Razzamataz, always talking about it with friends and family, so we want to help spread the message to others. We are really looking forward to mentoring new franchisees and those that need additional support," said James.
When asked about the qualities it takes to be a theatre business owner, they were convinced being adaptable is a key to success.
Esmé said: "As the principal, the role is to foster an environment with the team and students to help create the school that you believe in. It is not about being a manager, it's about being a leader to make the dream a reality. It is not a nine-to-five job, and you must be prepared to put the effort in.
"You need to be committed and not get disheartened when things don't go to plan. But the most important thing for this role is that you must love people. We put on great shows and performance opportunities but ultimately this is a people business and at the heart is building confidence in children."
Building confidence
The students are the main focus for Razzamataz, so James and Esmé are looking to get more involved with the community and offer more performance opportunities for the students.
James added: "We've seen the pandemic really impact children's confidence, so we want to give them the chance to perform locally to build their self-esteem.
"The great thing about Razzamataz is that it is very flexible so as the business grows, we can continue to look at adjusting our other work and commitments."
And when it comes to franchising, the couple has a few tips for future entrepreneurs.
"If you are a young franchisee or have limited business knowledge, then you must be sure that you are going to get enough support from the head office. If there are loads of franchisees, really find out how much support they receive. On the business side, find out what the management fee is and what you are going to receive in return," advised Esmé.
"Be careful with your research and speak to family members who may have more experience than you," added James.