The information you submit via our enquiry form is shared only with the franchise business(es) that you have selected.
The franchise business will contact you by means of email and/ or telephone only to the email address and phone number you have provided.
By submitting the enquiry form you are consenting to send your personal information to the selected franchise business.
You also agree to receive further newsletter email marketing from What Franchise.
Close
Did you know?
Swimtime has an expected revenue of £100,000 after 2 years!

Request free information in just 60 seconds!
Take the first step in becoming your own boss!
Swimtime
Founded in 1998, Swimtime is one of the largest Learn To Swim providers in the UK, teaching 20,000 children to swim every week
Minimum Investment
£8,000 - £ 20,000
Funding Support
Up to 70% depending on status
Expected Revenue After 2 Years
£100,000
About Swimtime
It is a sad fact that in the UK a third of children leave primary school unable to swim 25m. Swimming is the only sport that can save your life and is part of the national curriculum – teaching children to swim is both a highly rewarding and vital service to the community.
Swimtime is an award-winning, Learn To Swim franchise. Founded in 1998, Swimtime is one of the largest Learn To Swim providers in the UK, teaching 20,000 children to swim every week. Children progress through its own Learn to Swim programme, the first to be endorsed by the ISSA (International Swim School Association).
Proud to be a full member of the bfa (British Franchise Association), an organisation responsible for setting high standards for UK franchising, Swimtime is looking to expand its family of franchisees to reach even more people.
Swimtime franchisees benefit from using award-winning technology that is key to them running efficient, profitable businesses that deliver a valued service to their community. With cutting edge online booking for customers and powerful profitability analysis, its digital platform takes care of most of the administration, allowing Swimtime franchisees to create a better work-life balance, running their business around their family at times that suit them best.
The Swimtime franchise journey starts with extensive, individually tailored training, that covers everything you need to know. Whether you are an experienced swim teacher or come from a corporate background franchisees leave the initial training with a 90-day plan that ensures their business is good to grow from day one. The tailored training ensures franchisees are equipped with the skills they need to develop their business, manage key relationships between swimming pools, many of which are provided under exclusive network-wide agreements, and independent swimming teachers and clients. A Swimtime franchisee will focus their efforts on planning growth using Swimtime's digital tools to make the best use of resources.
It is not essential to have prior knowledge of swimming or teaching, in fact, some of Swimtime's most successful franchisees come from commercial, non-aquatic backgrounds. Although being a qualified swimming teacher is not a requirement, should you wish to qualify, this can be completed in a few weeks enabling you to experience first-hand the joy that passing on this vital life skill brings to families throughout the UK.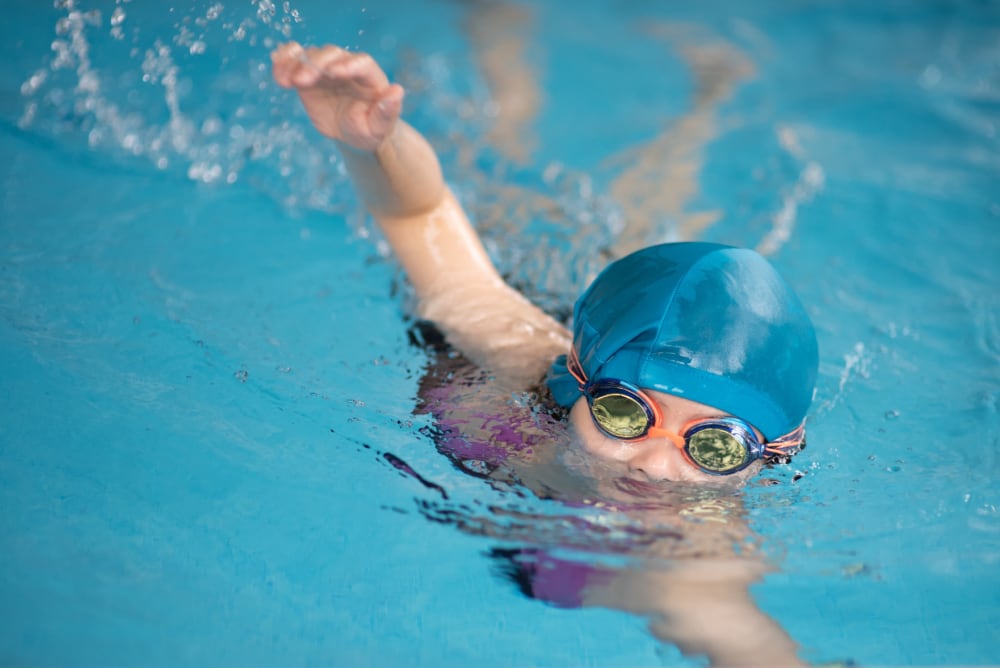 What is Swimtime looking for in its franchisees?
Swimtime franchisees are wide-ranging and come from all walks of life. Swimtime has franchisees who come from professional/commercial careers with no prior experience of the leisure industry to former swimming teachers who wanted to run their own swim school.
Franchisees with young families are particularly attracted to Swimtime as its technology and business model supports franchise management taking place around the demands of family life. All its systems are entirely cloud-based so you could quite literally run your business from anywhere in the world as long as you had an internet connection.
Top-performing franchisees are passionate about what Swimtime does and the life-changing service it offers. They are hungry to run their own business whilst having the support of a network of like-minded individuals who want to succeed. The business works hard to promote and support a growth mindset among its franchisees, so they can make the most of the incredible opportunity of being a Swimtime franchisee.
Did you know?
Swimtime has an expected revenue of £100,000 after 2 years!

Request free information in just 60 seconds!
Take the first step in becoming your own boss!
There are very few business opportunities in the world that give you a support network to help you thrive, a genuine prospect of financial freedom, control of your future and enable you to deliver a service that literally saves lives.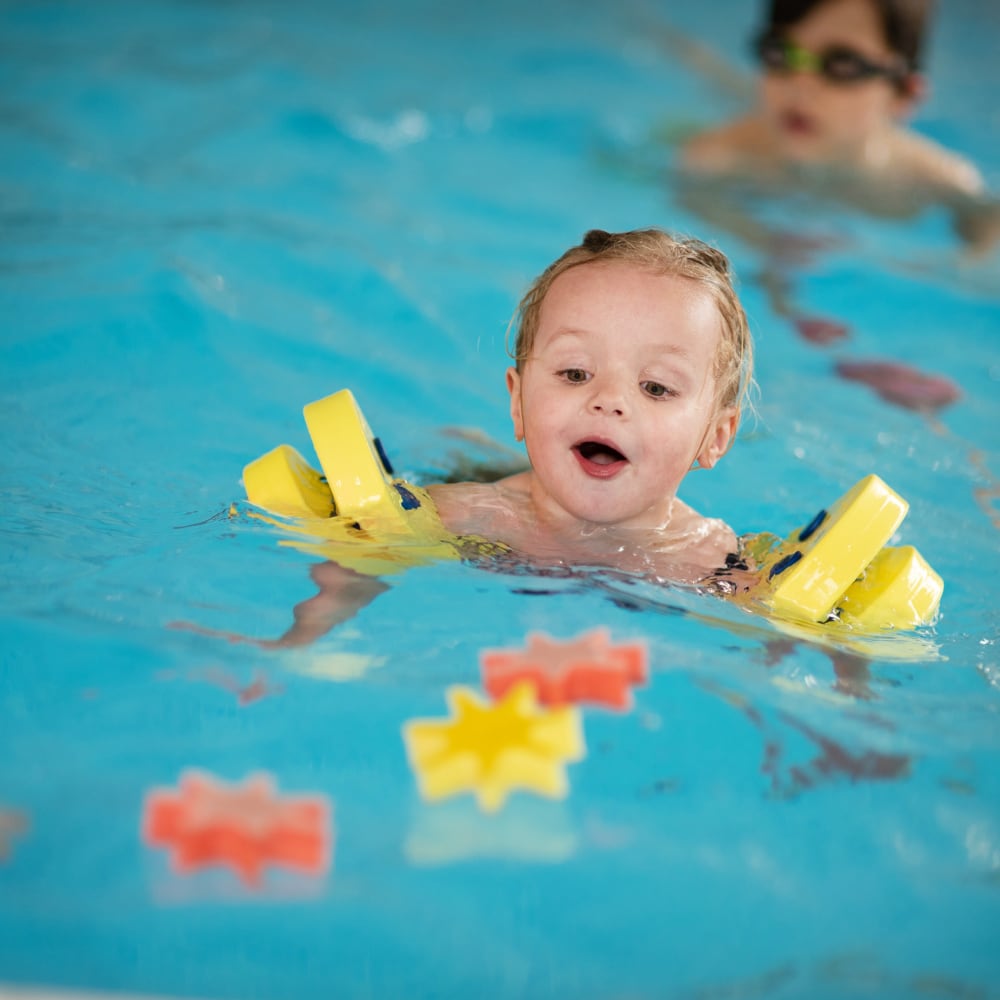 What training and support does Swimtime provide its franchisees?
Swimtime has developed a comprehensive training programme, delivered by its in-house team, that fully supports a franchisee succeeding from day one. You will receive one week's training as part of your induction, tailored to your experience and skillset, delivered by Swimtime's in-house specialists.
This tailored training can include accounts, systems, marketing, day-to-day operations, business planning and growth, industry best practice and the Swimtime model. Then there is ongoing support from members of the Swimtime family, including:
• Online community with fellow franchisees
• Monthly franchisee group video calls
• Franchisee conferences
• Franchisee focus groups
• Access to a head office team with specialists in finance, marketing, IT and business strategy
How much does a Swimtime franchise cost?
*NEW FOR 2020* - Starter Franchise Territories – for just £8,000, +VAT.
If you are looking for a change in career and looking for a lower capital commitment this could be just for you. Designed to help you start small with the view to expanding as revenues build, the Swimtime Starter Franchise is both attainable and flexible.
A Starter Swimtime Franchise starts from £8,000 + VAT and ideally you should have sufficient working capital to cover your own living costs for six months. Swimtime has good relationships with many banks, which will provide a loan for the initial fee making the franchise attainable for many as well as in-house finance options, including the ability to spread the initial cost making the initial capital requirement modest.
Please note, Swimtime finance options are subject to credit checks. For those Swimtime also offers large territories starting from £20,000 +VAT.
The average Swimtime franchise turnover is in excess of £250,000 per annum with net profit before tax on average being approximately 20 per cent. Top-performing franchisees in large territories generate profits in excess of £100,000 per annum.
What locations or territories is Swimtime looking to operate in?
Swimtime has nationwide opportunities; fill out the enquiry form on this page to find out more information.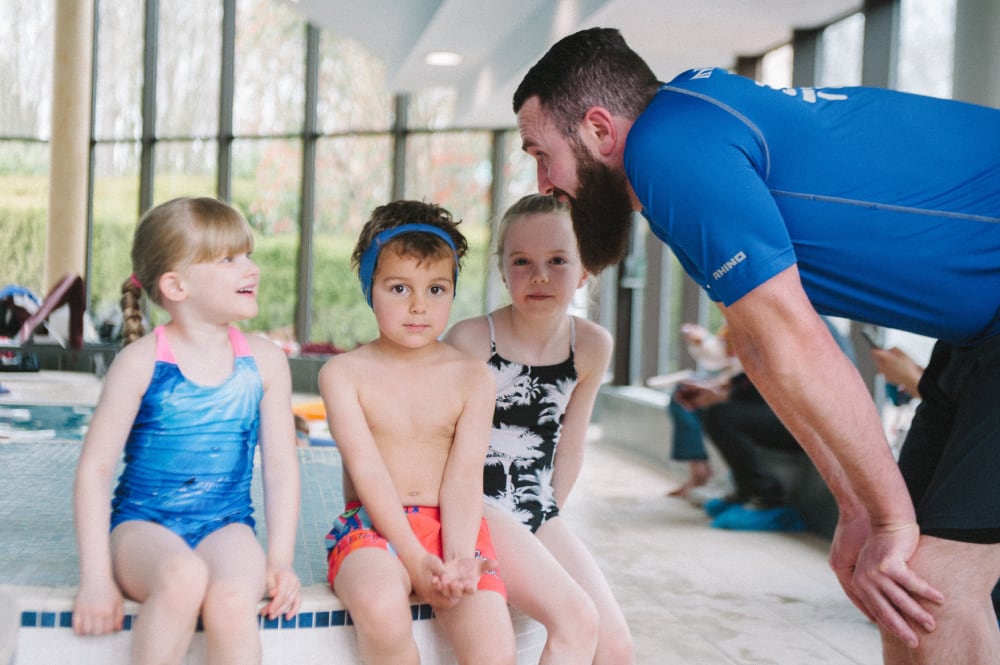 What are the franchise terms of agreement and renewal?
A Swimtime franchise is five years with no further franchise fees dues upon renewal.
How do I start setting up my own Swimtime franchise?
To find out more, or to request further information on franchising with Swimtime, complete the form below and click on the 'Request Free Information' button now.
Request Free Information
Send a free enquiry to Swimtime for further information!
Enquire into this franchise today