Cleaning up with sustainability
Posted: 06 Jul 2019
Estimated Read Time:
in 7 minutes
Chemex franchisees capitalise on a growing demand for cleaning products that limit the damage to our environment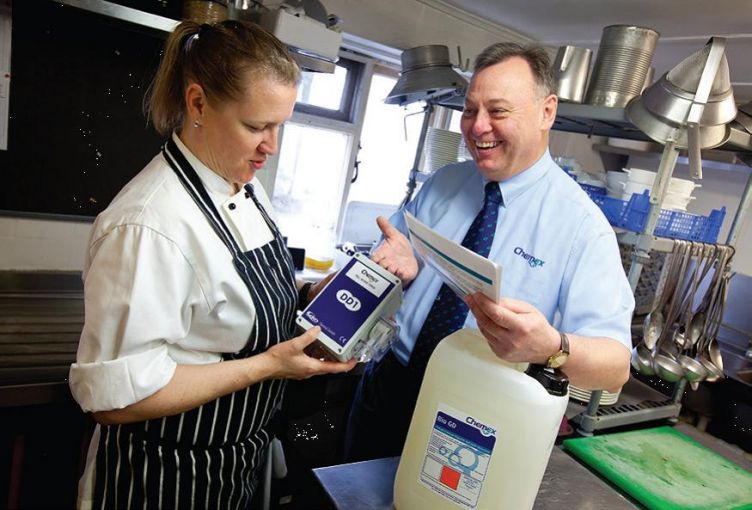 If you're considering a future in franchising, Chemex offers an environmentally friendly opportunity for you to become your own boss.
By choosing Chemex, you will be able to capitalise on a growing demand for cleaning products that limit the damage to our environment.
Innovative approach
Your success is based upon offering a product and service that gives you regular, repeat business. It's simple: your customers buy the product, use the product and buy it again.
The Chemex brand is well known and respected for offering quality products and for enabling customers to take an innovative approach to hygiene and cleaning. Chemex meets the increasing demand for environmentally responsible suppliers with a sustainable range mainly formulated from biological ingredients rather than harsh chemicals and a strong focus on minimising both packaging waste and the drain on natural resources.
Chemex franchisees offer hygiene advice and solutions, supported by a market leading range of cleaning products, systems and ancillary items, meaning you're providing eco-friendly products to a wide range of businesses in your territory.
Customers include luxury hotels, exclusive restaurants, the emergency services and care homes, to name but a few. These are all growing sectors and you will find your best customers in these markets.
Your customers will turn to you for guidance and advice on all hygiene matters and you will become skilled at pinpointing the right solution for their needs, in addition to identifying and implementing preventative measures.
Not only do Chemex franchisees get an exclusive and extensive territory, low royalty fees, a proven business model and sales, marketing and technical support, but Chemex also trains you to improve customers' hygiene results, to offer great advice and to train customers and their staff to use the company's products effectively and efficiently.
Life changing decision
Choosing to join Chemex is a life changing decision and in doing so you will join a successful franchise that offers significant opportunities for growth and profitability.
Your enthusiasm and effort in developing the business - supported by a dedicated head office and franchise support team in the field - will reap excellent rewards. You may even decide to employ staff and run more than one van - the opportunity is limited only by your imagination.
Stephen Crinks, a long-standing Chemex franchisee, says: "Running a Chemex franchised business is hard work, always challenging, but immensely rewarding.
"No two days are ever the same. You have the satisfaction of helping your customers run their own businesses to the highest standard, being compliant with ever changing legislation, as well as getting to know them and their needs and establishing working relationships that last for many years."
At a glance chemex international
Established: 1985
Number of franchised outlets: 45
Location of units: Nationwide
Investment range: £23,500
Contact: leads@chemexuk.com www.chemexuk.com
Our Guide to Getting Started in Franchising
Grow yourself from a franchising no to a franchising pro!
Ones to watch
Franchisors provide an insight into how they've built their businesses.
This month's
best opportunities
You have pending
Here's just
five reasons

why you should join our

FREE

newsletter!
New articles added every week

Hand picked franchise opportunities just for you

First class help and advice for franchising and business

We have the industries best contributors on board

Inspiring and insightful franchise case studies