The information you submit via our enquiry form is shared only with the franchise business(es) that you have selected.
The franchise business will contact you by means of email and/ or telephone only to the email address and phone number you have provided.
By submitting the enquiry form you are consenting to send your personal information to the selected franchise business.
You also agree to receive further newsletter email marketing from What Franchise.
Close
Did you know?
Clear Brew has an expected revenue of Opportunity to earn in the region of £5,000 per month after 2 years!
Request free information in just 60 seconds!
Take the first step in becoming your own boss!
Minimum Investment
£17,500
Expected Revenue After 2 Years
Opportunity to earn in the region of £5,000 per month
About Clear Brew
If you are interested in an established business model that has proven success over a number of years, Clear Brew beer line cleaning is the franchise for you.
A year-round business that operates a vital repeat service model, allows you to build up a solid relationship with clients, thereby facilitating customer retention and creating a solid base for your business.
Founded in 2006, Clear Brew now has over 50 franchisees, all of which successfully operate in large regions throughout the UK.
Now recognised as the leading independent professional beer line cleaner within the UK, its simplicity is one of its key strengths. You will need no prior experience within the sector and once established can enjoy great returns, while also having substantial amounts of leisure time available.
Operating within a vast and established marketplace, there are countless opportunities to build your customer base by attracting potential clients.
Once established, this client base is on a repeat service schedule, so there is no need for franchisees to be constantly worrying about where the next customer will be coming from.
Line cleaning is an essential and critical aspect of running an establishment that dispenses beer. Traditionally, the process has been carried out on a weekly basis, resulting in substantial amounts of wastage, a significant investment in time, a drop in the quality of the beer and health and safety implications.
The Clear Brew method and service vastly reduces the costs of carrying out in-house line cleaning, while also improving upon dispense quality for the customer. It really is a no brainer for those who use the service, resulting in extremely high levels of customer retention.
How does the Clear Brew franchise opportunity work?

From day one, Clear Brew provides everything a franchise owner will need to successfully carry out beer line cleans, including the necessary specialist equipment and cleaning products.
All you have to provide is the means of transport to arrive at your first clients (many franchisees invest in small vans that they have sign written; some also use their own vehicles).
Some of the regions may have existing clients - as a new franchisee, they will become your clients. Customers are visited on a three-weekly cycle and all accounting is carried out for this period.
What type of franchise business owners is Clear Brew looking to recruit?

This low-cost franchise currently has franchisees from a range of backgrounds. Many have had no prior experience of beer line cleaning. Some work in partnerships together.
They cover a wide range of ages, but all have one thing in common: they are highly motivated, enthusiastic people who are good communicators and have a desire to build a successful business.
What training and support is provided to franchisees?

Clear Brew leaves no stone unturned when it comes to support, which is especially valuable for those who have never operated their own business before and want to become part of the UK franchise industry.
The company provides all the technical support you will need to carry out line cleans.
You will visit Clear Brew's Cornwall headquarters (the company provides accommodation), where you will learn all aspects of the cellar and have classroom work mixed in with some live cleans, which by the end of the week you will be carrying out.
Clear Brew appreciates that this is just a small part of running a business, so it provides franchisees with a year's membership subscription to the Federation of Small Business, a year's subscription and training for a financial support package (Clear Brew tends to use Xero), ongoing IT support and sales and marketing assistance alongside social media support and guidance.
Did you know?
Clear Brew has an expected revenue of Opportunity to earn in the region of £5,000 per month after 2 years!
Request free information in just 60 seconds!
Take the first step in becoming your own boss!
How much does a Clear Brew franchise cost?

Startup costs for this proven business opportunity are £17,500. This initial investment will provide you with everything you need to start cleaning using the tried and tested systems and know-how of this low-cost franchise.
As you progress, you will need to order more chemical and inhibitors, but these are all variable costs, in that you will only require these because of an increase in demand for your services.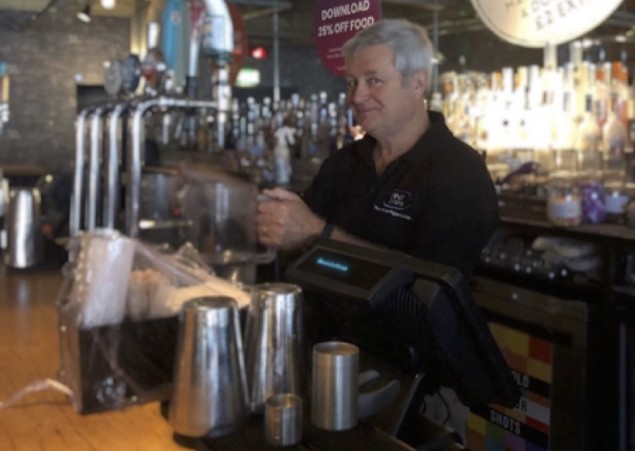 What's the earnings potential of a Clear Brew franchise?

During the first year, as a sole proprietor, it is not unreasonable to suggest you will attain 30 customers, which would help generate net revenue of around £38,000.
By year two, with just a 50 per cent increase in your client list, this can rise to net revenue of £58,000.
Does Clear Brew charge franchisees any ongoing fees?

Yes. Clear Brew want you to be successful, but understands the challenges you will face in getting going. In view of this, the company makes no charges during the first three months of trading.
After this period, Clear Brew charges 7.5 per cent of turnover up to month 12. From month 12, this converts to a flat three-weekly fee of £100; month 24-36 £200 per cycle; month 36 to 60 flat fee £300.
What locations or territories is Clear Brew looking to operate in?

Although Clear Brew has significant coverage throughout the UK, it still has a number of territories available.
All of these regions offer significant opportunities for potential franchisees to build up a large client base for their commercial cleaning business.
What are the franchise terms of agreement and renewal?

All Clear Brew's initial franchise agreements run for five years. This can be automatically renewed after this period without any further costs, except for a small administration fee to cover legal paperwork preparation.
Why is the Clear Brew franchise a good investment?

Unlike many franchise opportunities, Clear Brew is not expecting you to trial a new product or service and in doing so taking a chance on its success. This also means you'll not be starting a business from scratch.
The company's success is governed by your success. Clear Brew is proud of all its current franchisees and the service they provide.
New franchisees will be joining this happy band of technicians safe in the knowledge that they are part of the UK's leading independent beer line cleaning companies.
How in demand are the services Clear Brew provides?

Clear Brew's dedicated beer line cleaning service is currently provided to public houses, social clubs, sports clubs, holiday park operators, hotels, bingo halls and cinemas.
This means you will be entering a vast and varied marketplace, with plenty of opportunity and potential customers.
How do I get started on setting up my own Clear Brew franchise?

For more information on this low-cost franchise and the business to business services it provides, complete your name and address and request free information below.
Request Free Information
Send a free enquiry to Clear Brew for further information!
Enquire into this franchise today