The information you submit via our enquiry form is shared only with the franchise business(es) that you have selected.
The franchise business will contact you by means of email and/ or telephone only to the email address and phone number you have provided.
By submitting the enquiry form you are consenting to send your personal information to the selected franchise business.
You also agree to receive further newsletter email marketing from What Franchise.
Close
Did you know?
HOODZ has an expected revenue of £200,000 after 2 years!
Request free information in just 60 seconds!
Take the first step in becoming your own boss!
HOODZ
The trusted name for commercial kitchen cleaning, code compliance and fire prevention solutions
Minimum Investment
£40,000
Funding Support
Third party
Total Investment
From £57,736
Expected Revenue After 2 Years
£200,000
About HOODZ
HOODZ is the trusted name for commercial kitchen cleaning, code compliance, and fire prevention solutions for restaurants, institutions, and other food service industries. It has great repeat business due to the commercial and legal requirement for hood filter cleaning and fire safety standards. HOODZ is one of the premier commercial cleaning companies with unique cleaning equipment including a grease trap that allows the company to withdraw grease efficiently for faster deep cleaning.
HOODZ not only cleans potential clients such as restaurant owners' commercial extraction systems, but also has the expertise for other cleaning jobs such as tearing apart, cleaning, and putting back together commercial pizza ovens, making the facilities safe for employees, residents, and the community.
How does the HOODZ franchise business work?
This commercial cleaning business utilises the Direct Franchise Model in the United Kingdom and Ireland. As the franchisee, you have exclusive territory rights to your geographic area to operate, market to potential customers and develop the customer base to your liking within the parameters of the HOODZ franchise agreement, delivering exceptional customer service as you do so.
The company's comprehensive franchise means you don't have to start a business from scratch. Instead, franchisees benefit from having access to a proven business model and a comprehensive package of training and support for every franchise owner.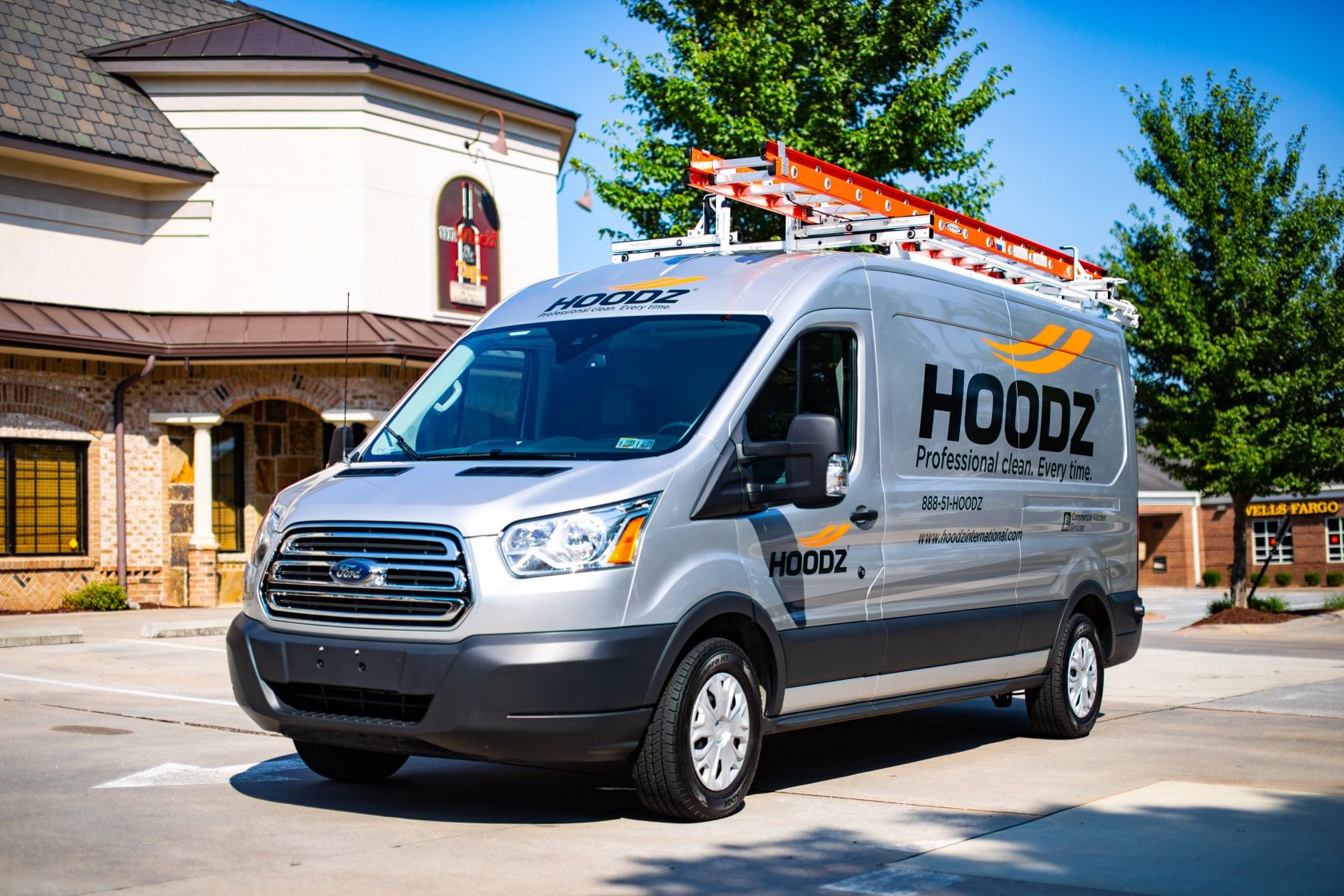 Where in the UK and Ireland can you open your own HOODZ commercial cleaning business?
There could be a HOODZ franchise business for sale near you, as the company is actively seeking franchisees to provide first class cleaning solutions to commercial clients in England, Scotland, Ireland, Northern Ireland and Wales. It will commence operations in 2021 and looks forward to working with entrepreneurs who are interested in capitalising on this proven opportunity in a range of franchise locations.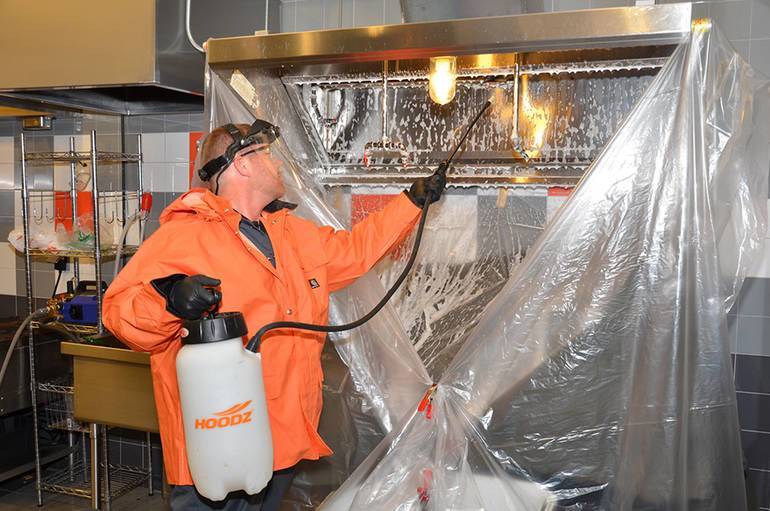 What attributes is HOODZ looking for in its franchisee business owners?
In order to select franchisees, HOODZ looks at a few different aspects:
a) Do they have business acumen? Do they know how to make a business successful and thrive?
b) Do they have current success in the market they desire or similar markets?
c) Do they have the resources or access to money, team, facilities, background, franchise mindset?
d) Are they adapting and how do they deal with frustration and obstacles?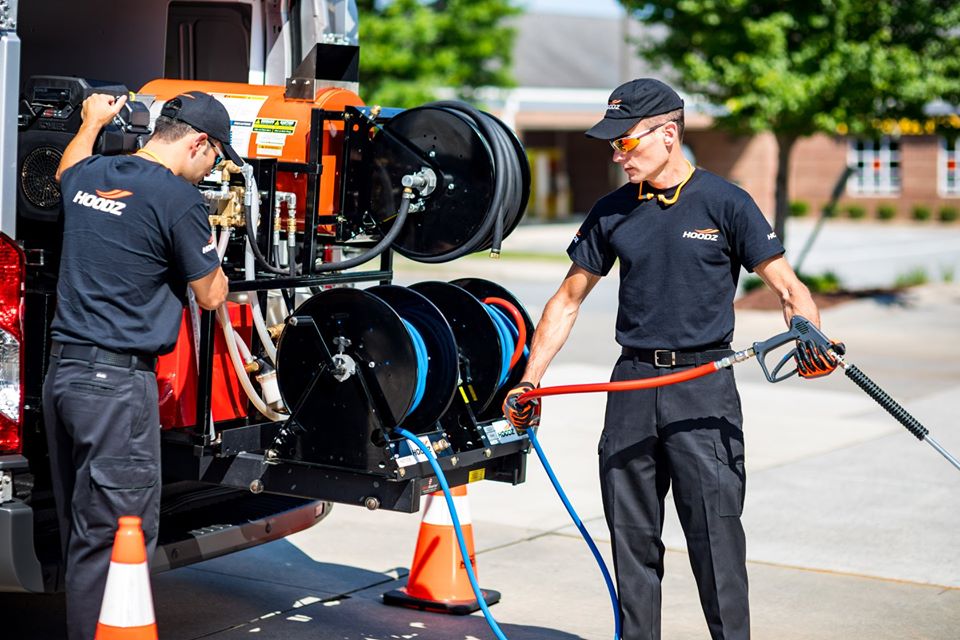 What training and support do franchisees receive?
Built around a culture of extensive training and excellent service, the HOODZ corporate team offers unparalleled support to its family of HOODZ franchise owners and their teams. HOODZ encourages excellence in every client interaction, not just in cleaning jobs, because happy customers are at the core of this successful business.
Did you know?
HOODZ has an expected revenue of £200,000 after 2 years!
Request free information in just 60 seconds!
Take the first step in becoming your own boss!
In order to best prepare you for success, the HOODZ franchise team provides unmatched, hands-on experience in everything from disassembly, cleaning, repair and troubleshooting. Your training will be held at the BELFOR Franchise Group offices, in its state-of-the-art training centre located in Ann Arbor, Michigan, USA or at its offices in the United Kingdom.
The HOODZ team ensures proper training and provides the coaching needed to take franchisees to the next level and to help them reach their full potential as a member of the franchise network. HOODZ also has an academy, which is an online training programme that can be accessed at any time at no cost to the business owner. In regards to support for marketing to prospective clients, it provides customisable templates for franchisees, which will save them thousands of pounds, time and stress.
HOODZ is dedicated to ensuring franchise owners feel prepared to operate and grow their kitchen exhaust hood system cleaning businesses. The HOODZ franchise team is devoted to providing everyone in its franchise family with advanced technical training, along with the skills and specialist equipment to provide an unmatched cleaning business service to their client base.
What are the franchise terms of agreement and renewal?
HOODZ is offering a direct franchise model. Its franchise agreements are on five-year agreements.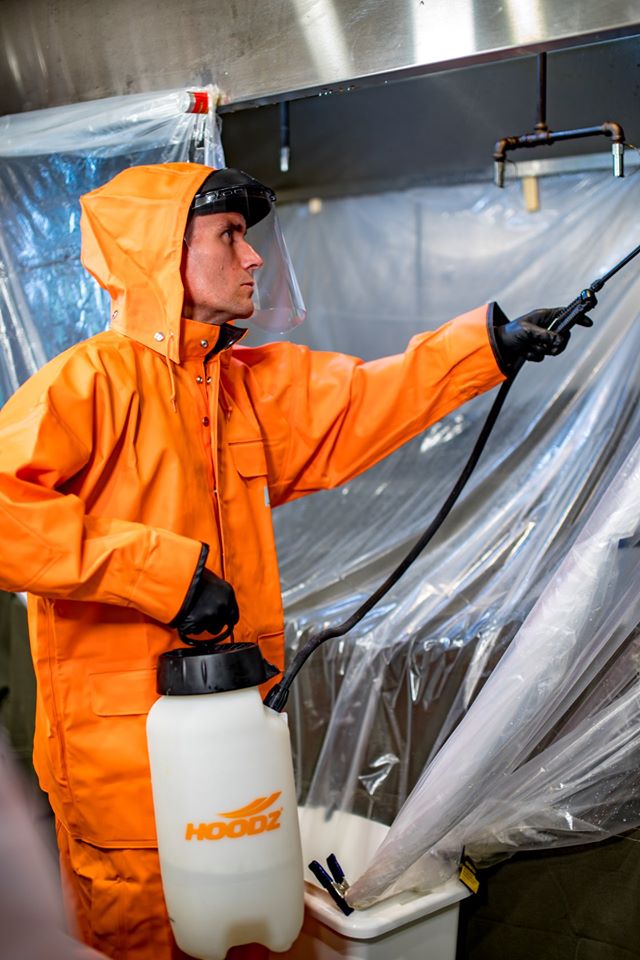 Why is a HOODZ franchise a good investment?
This business opportunity represents a great investment because HOODZ cleaning services are necessary on an ongoing basis. This is because commercial and governmental safety regulations mandate regular cleaning, resulting in recurring revenue from this repeat business across long term contracts. Also, the franchise primarily works as a home-based business, meaning that your overheads and start-up costs will be minimal, and the business model ensures that you can be successful with a limited staff.
Another great aspect of the HOODZ business plan is that the specialised cleaning market is fragmented with few competitors and many potential customers, making you the major player in the industry.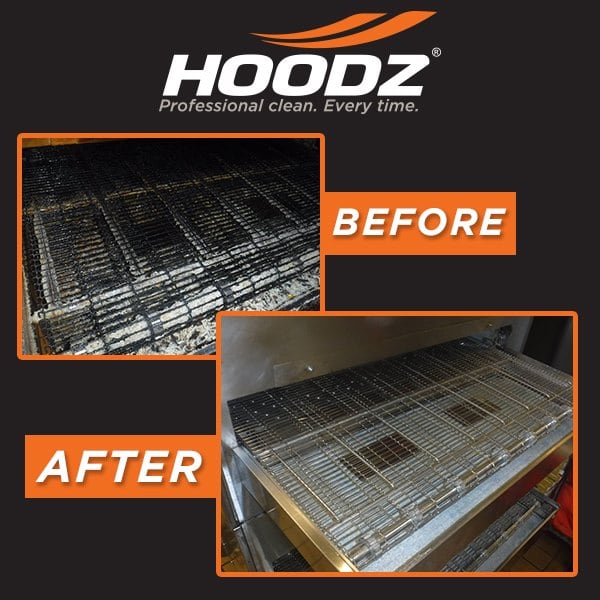 How in demand are the commercial cleaning services that HOODZ offers?
The services that this successful cleaning business supplies are in high demand due to governmental and commercial requirements. There are rules and regulations that require businesses to undertake regular cleaning of their equipment, resulting in recurring revenue.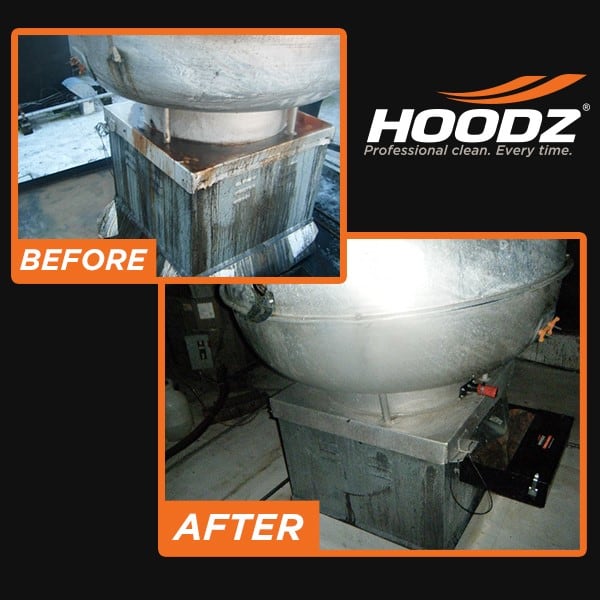 How can I get started on setting up my own HOODZ commercial cleaning franchise?
Fill out the enquiry form on this page with your name and email address and a member of the HOODZ team will be in touch to talk to you about the franchise and answer any questions you may have about the franchise opportunity and the part of the cleaning industry in which it operates.

Request Free Information
Send a free enquiry to HOODZ for further information!
Enquire into this franchise today