The information you submit via our enquiry form is shared only with the franchise business(es) that you have selected.
The franchise business will contact you by means of email and/ or telephone only to the email address and phone number you have provided.
By submitting the enquiry form you are consenting to send your personal information to the selected franchise business.
You also agree to receive further newsletter email marketing from What Franchise.
Close
Did you know?
Molly Maid UK has an expected revenue of £115,000 after 2 years!
Request free information in just 60 seconds!
Take the first step in becoming your own boss!
Molly Maid UK
The most recognised brand in the UK's £2.7bn home cleaning industry
Minimum Investment
£7,000
Funding Support
Up to 70%
Expected Revenue After 2 Years
£115,000
About Molly Maid UK
Molly Maid is a professional domestic cleaning service started in the UK in 1984 – it carries out over a quarter of a million home-based cleans every single year. Its franchise model is centred around a management franchise concept, which entails franchisees employing staff to clean homes in the local area.
Molly Maid is a full member of the British Franchise Association, and boasts 71 franchisees nationwide and a current annual turnover of £15m. The company recently moved its main support office to company-owned offices in Maidenhead, and boasts a tight-knit group of successful franchisees, some of whom have been with the organisation for 25 years.
What does being a Molly Maid franchisee entail?
Franchise owners are responsible for recruiting, training and managing their full-time staff. The service is based on a no-obligation, free estimate carried out in the home. Staff are uniformed, fully insured and work in teams of two, travelling in blue cars displaying the Molly Maid logo, as well as the company's telephone number.
Being a franchisee involves a huge amount of commitment, as well as a wealth of drive, motivation and passion. Molly Maid states that while it doesn't expect all business owners to have experience in the home cleaning industry, they welcome people with the requisite skill set needed to grow a business and manage a team.
It is a home-based franchise which requires a start-up cost of £18,975, £10,000 of which is used to market the business in the first 12 to 18 months of trading and typically needing a personal investment of £7,000.
As a recognised franchise, Molly Maid has strong relationships with major high street banks, which can lend up to 70 per cent of the cost as well as, Hitachi Franchise Finance, who can access funds through its own financing or government-funded loans.
What training and support do Molly Maid franchisees receive?
Franchisees will need to undertake an initial five days training course at the Molly Maid support office – the course is designed to offer a full understanding of the business systems. Afterwards, a dedicated adviser spends five days on-site, coaching the new franchisee at customer estimate appointments and attending staff interviews.
What areas are currently available?
Right now there are over 120 new areas available in the UK, as well as several resale opportunities, too. Molly Maid's demographic mapping software allows the team to adjust the boundaries of any new area based on where prospective franchisees live or their knowledge of the target market.
Did you know?
Molly Maid UK has an expected revenue of £115,000 after 2 years!
Request free information in just 60 seconds!
Take the first step in becoming your own boss!
Whether individuals are interested in opening a Molly Maid in a brand-new area or buying an existing business, they will get full training on the Molly Maid business system, a dedicated business adviser to help guide them through the process, and full support from all franchise owners.
Those starting a new business can benefit from an exclusive territory with a minimum of 12,000 potential customers, an established website generating over 60,000 enquiries annually, and access to the most recognised brand in the UK's £2.7bn home cleaning industry.
What do Molly Maid franchisees say about the business?
"The initial and ongoing support I receive from Molly Maid is invaluable. From the initial training week up until now, my business adviser regularly calls me to see how things are going and is always available to help, if and when required. There's a lot to learn but their training style makes the experience a lot less daunting than it first seems."
– Amy Lawton, owner of Molly Maid, Nantwich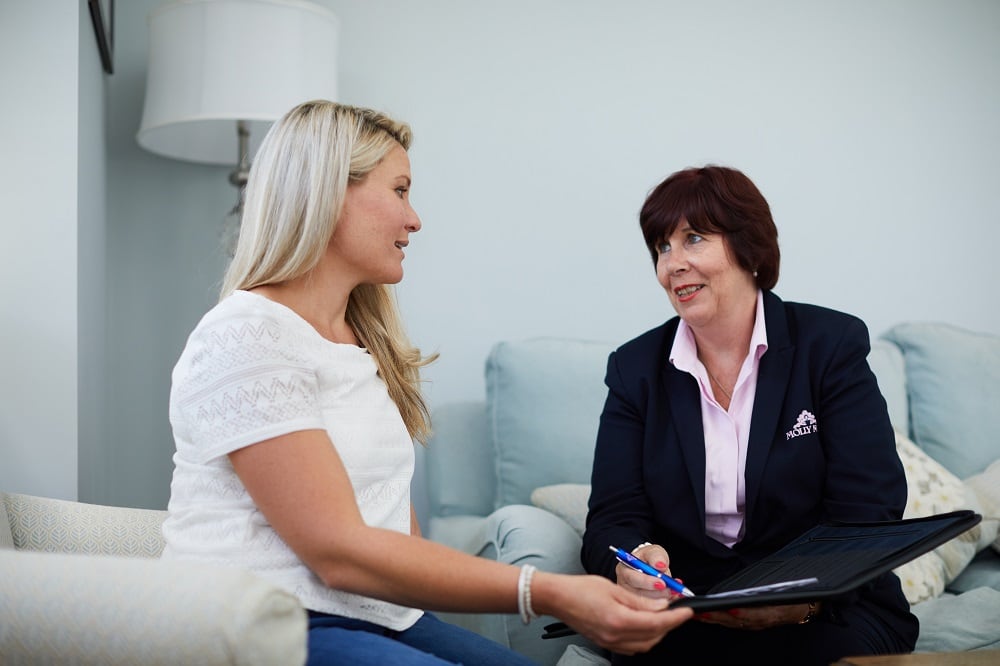 "My wife and I wanted to start a franchise in order to take control of our destiny. So in my early forties, we thought it was time to commit to a venture where if we succeeded it was down to us. The greater the success, the more we'd reap the potential reward. Cleaning was chosen due to the demand always being there, and Molly Maid gave us the benefit of a tried and tested model."
– Andy Crewe, owner of Molly Maid, Doncaster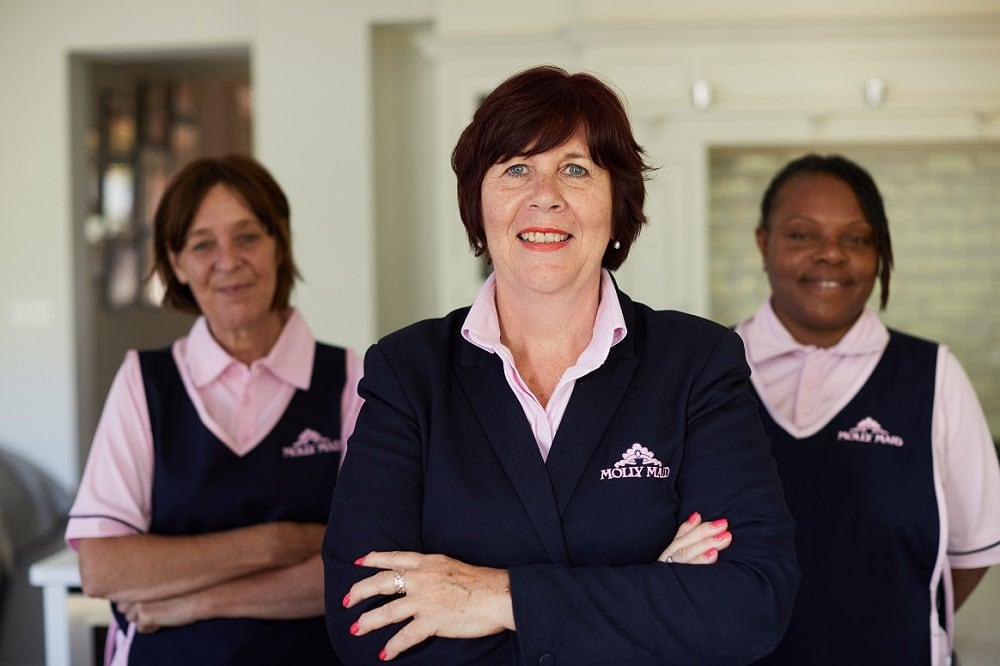 What are the franchise terms of agreement and renewal?
It is a five-year renewable franchise agreement, with no additional costs upon renewal.
Why is Molly Maid a good investment?

Molly Maid is the most recognised in the domestic cleaning market, driving over 1,000 customers service enquiries per week to its franchise owners. The brand is extremely passionate about the support it provides its partners and with its trademarked HomeSafe cleaning procedures. These have minimised the risk to franchise owners, their teams, customers and their families. This has again separated Molly Maid further from the competition and enabled it to continue leading the way.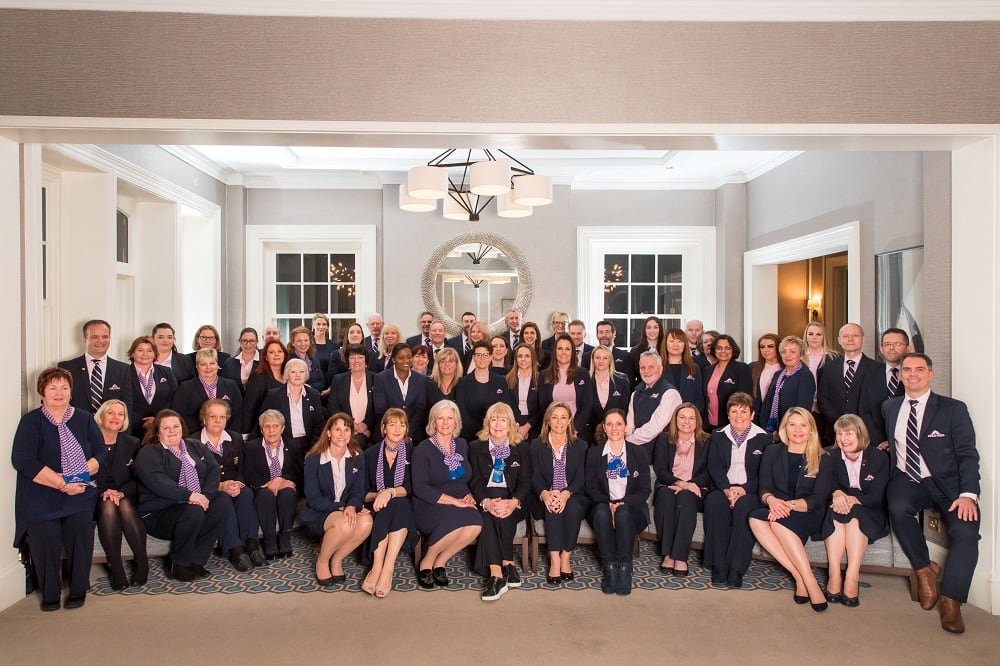 How do I start setting up my own Molly Maid franchise?
To find out more, or to request further information on franchising with Molly Maid, complete the form below and click on the 'Request Free Information' button now.
Request Free Information
Send a free enquiry to Molly Maid UK for further information!
Enquire into this franchise today