The information you submit via our enquiry form is shared only with the franchise business(es) that you have selected.
The franchise business will contact you by means of email and/ or telephone only to the email address and phone number you have provided.
By submitting the enquiry form you are consenting to send your personal information to the selected franchise business.
You also agree to receive further newsletter email marketing from What Franchise.
Close
Did you know?
Time For You has an expected revenue of £65,000 after 2 years!

Request free information in just 60 seconds!
Take the first step in becoming your own boss!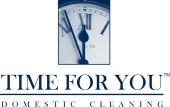 Time For You
Domestic cleaning company specialising in regular household cleaning duties
Minimum Investment
£16,750
Funding Support
Third party
Total Investment
£16,750+VAT
Franchise Fees
£16,750 +VAT
Expected Revenue After 2 Years
£65,000
In Brief
Clean houses without leaving your home – a successful franchise that enables the franchisee to work from home at hours that suit them. Time For You finds local cleaners for clients who want their homes cleaned on a weekly basis – get paid a generous ongoing commission for every clean week in and week out, sometimes for years. Clients pay IN ADVANCE, no p.a.y.e to worry about, no cleaning products to buy and store and no experience required. Over 150 successful franchisees in the UK.
About Time For You
Time For You is a work-from-home franchise that suits individuals or couples who want to run their own successful business in the ever-growing domestic cleaning industry without cleaning anything… EVER!
Finding the clients and the cleaners is easy with its "magnetic" advertising system. The Time For You franchise specialises in regular and repeating domestic cleaning and does not cover one-off jobs or commercial cleaning.
With a Time For You franchise you never clean anything – ever! You simply arrange the cleaning of your client's house at an attractive price to them. You then find a suitable cleaner who introduces themselves to your client and cleans your client's house on a regular basis, weekly or fortnightly.
You receive a generous advance fee every three months from your client, and finding the clients and cleaners is easy with its franchised system. It doesn't get much simpler than this!
As a Time For You franchise owner, you will operate your franchise within your own exclusive territory.
Tasks performed by domestic cleaners can typically include dusting, vacuuming, washing down tiles and paintwork, cleaning toilets and bathrooms and other normal household duties. Clients will normally require two to three hours of cleaning per week or fortnight.
How does the Time For You franchise model work?
As previously stated, franchisees never clean anything. This is a management franchise and all franchise owners operate within an exclusive territory.
The demand for cleaning services is growing constantly and you will never be short of enquiries from potential clients. This means that your future income is up to YOU!
Once a customer is signed up, they find a matching cleaner to carry out the weekly work and, having vetted them thoroughly, introduce them to the client. You will be shown how to find the right cleaner, at the right time and price, and how to earn money from every client, every week, month in and month out, without ever doing any cleaning yourself!
The franchisee receives a management fee, paid in advance on initial sign-up and then on an ongoing basis, paid quarterly; the cleaner receives their pay directly from the customer after the weekly clean.
In a nutshell, if you want to be in control of your future, with a cleaning business that has real potential, for regular and consistent profits, with a proven track record of success, then take a good look at what Time For You can offer.
How much does a Time For You franchise cost?
Your investment is £16,750-plus VAT, which funding is available for, and a monthly management franchise fee of £350-plus VAT.
This saves you tens of thousands of pounds over royalty-based franchises! And the brand don't charge marketing levies, unlike its competitors, as it doesn't think that this is fair. With a Time For You franchise, you get to keep what you have earned.
Time For You is so confident that you will be a success in your new franchise that it will guarantee it! If you don't earn £30,000 in profits in 18 months, it will return all your money including the VAT!
What is the catch? There are some conditions, of course, but they are very simple. All you have to do is follow its procedure and don't try to reinvent the wheel!
It knows that its marketing works! If you follow its step-by-step marketing plan, you will be a success and easily outperform the £30,000 guarantee.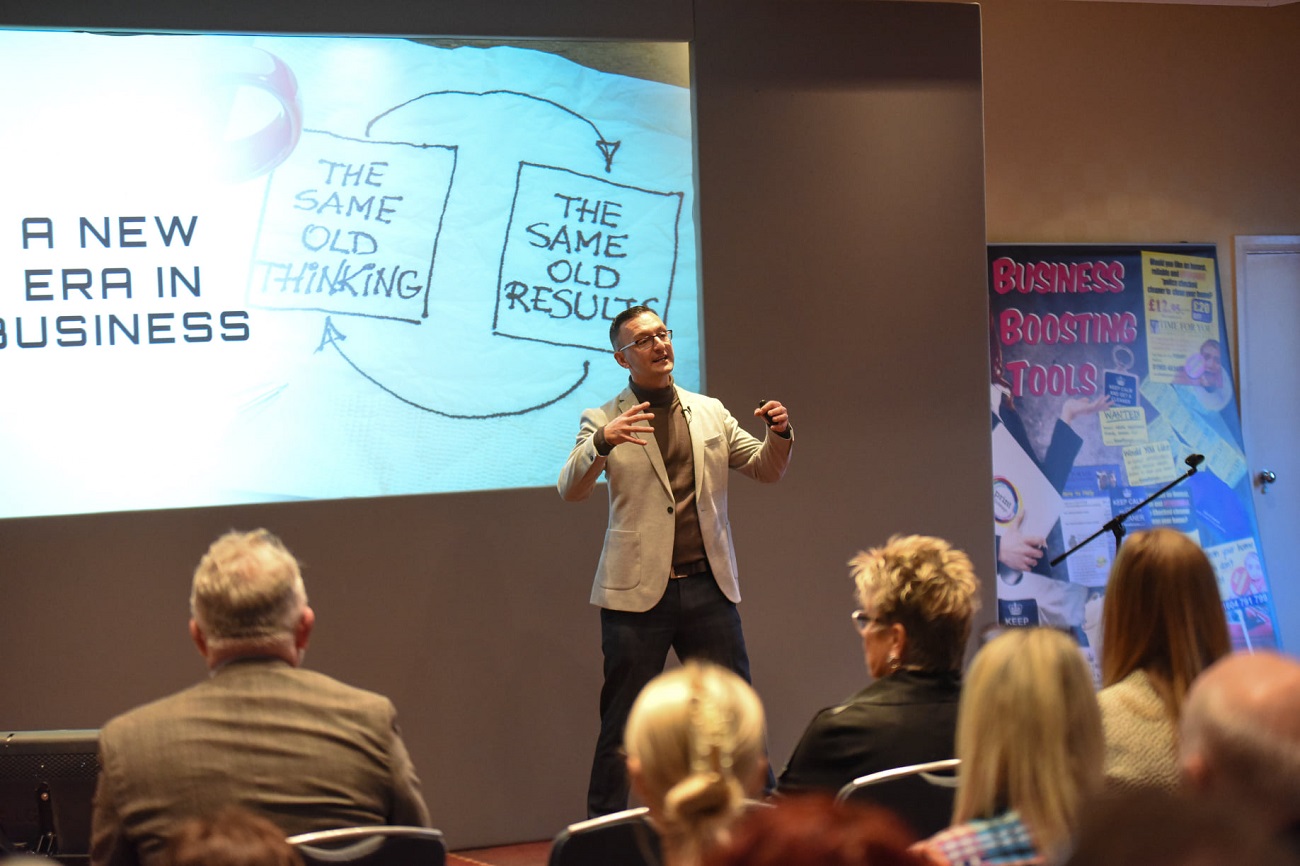 What support and training does the Time For You franchise offer?
Time For You has a world-class training programme consisting of two days of in-house initial training to cover the business model and systems. Each franchisee that joins gets immediate support from the head office and a dedicated business development manager from Day 1 to help them get through their first three months in business.
You'll continue with your business development manager till you hit the 100 clients club and from there on, you'll be able to come to the local and national training events that Time For You puts on as well as all its online learning and webinars.
What is Time For You looking for in its franchisees?
Time For You is looking for motivated individuals or couples who want a change from their current careers or jobs. It has people from all walks of life as franchisees. Ex-police or servicemen, business owners, teachers, or those in corporate careers, HR or sales. It really doesn't matter, the main thing it wants is someone who is willing to put the effort in to grow a domestic cleaning business for themselves.
Did you know?
Time For You has an expected revenue of £65,000 after 2 years!

Request free information in just 60 seconds!
Take the first step in becoming your own boss!
It is not looking for anyone who wants to go it alone or try and re-write its proven business plan. There's no business experience needed to run a Time For You franchise as ongoing training will be provided.
What areas are available for a Time For You franchise?
The following areas are still available for sale as a Time For You franchise:
1. Launceston / Liskeard / St Austell
2. Truro and all TR postcodes
3. Kings Lynn
4. Beccles / Halesworth /Oulton Broad
5. Hythe / Deal / Sandwich
6. Reading East
7. Faversham / Gillingham / Sittingbourne
8. Rochester/Chatham
9. Tonbridge/Cranbrook
10. Carlisle and all CA postcodes
11. Ambleside/Kendal/Windermere
12. Islington
13. Harrow / Northwood/ Pinner
14. Stanmore / Edgeware /Wembley
15. Wood Green
16. Greenwich/Blackheath
17. Acton / Ealing / Hanwell
18. Chiswick / Hammersmith / West Kensington
19. Chigwell /Loughton /Ilford
20. Abbots Langley/ Bushey/ Borehamwood
21. Uxbridge / Greenford / Northolt
22. Dungannon, Magherafelt, Omagh
23. North Nottingham
24. Nottingham / Beeston / West Bridgford
25. Mansfield
26. Telford and all TF postcodes
27. Driffield / Malton / Scarborough
28. Selby
29. Birkenhead
30. Burnley/Colne
31. Carlisle and all CA Postcode
32. Crewe/Nantwich
33. Sale/Stretford
34. Isle of Man
35. Liverpool
36. Northwich / Winsford
37. Oldham
38. Borders
39. Dumfries
40. Dundee
41. Glasgow Central
42. Inverness
43. Paisley and all PA postcodes
44. Perth
45. Hereford and all HR postcodes
46. Marlborough / Devizes
47. Dorchester & DT postcodes
48. Salisbury / Shaftsbury
49. Shrewsbury and all SY postcodes
50. Darlington / Bishops Auckland
51. Morpeth / Whitley Bay
52. Stockton on Tees / Hartlepool
53. Durham and all DH postcodes
54. Newcastle
55. Gateshead
56. Sunderland and all SR postcodes
57. South Sheilds/ Washington
58. Ponteland/ Gosforth
59. Caerphilly / Pontypridd
60. North Newport
61. Wrexham and all LL postcodes
62. Solihull
63. Stafford
64. Lichfield/Rugeley/Cannock
65. Redditch/Henley in Arden
66. Walsall/Wednesbury
67. Halifax and all HX postcodes
68. Huddersfield
What are Time For You's terms of agreement and renewal?
Each franchise agreement is for a minimum five-year period, with no added fees upon renewal.
Why is a Time For You franchise a good investment?
The franchise is a tried and tested formula. It really does work and will continue to earn franchise owners an excellent income year on year.
Despite the economic gloom, Time For You has seen demand grow for its domestic cleaning services as more people have to work harder to pay for their lifestyle and are more than happy to pay for help around their homes.
The forecast is for rapid and sustained growth in the domestic cleaning market. A Time For You franchise avoids the risk involved with setting up your own business; a recent survey found that 90 per cent of new businesses fail within the first three years!
Its franchise owners, however, show a success rate of 89 per cent. If that wasn't enough, 94 per cent of its franchise owners re-sign for a further five-year term. The national average of all UK franchises is just 67 per cent, so Time For You's retention rate speaks for itself!
By choosing Time For You, you will be joining the UK's largest domestic cleaning franchise, built upon trust, honesty and caring for each franchise owner's personal success. Above all, your investment is safe with a Time For You franchise.
How can I get started on setting up my own Time For You franchise?
To find out more, or to request further information on franchising with Time For You, click on the 'Request Free Information' button now.
Request Free Information
Send a free enquiry to Time For You for further information!
Enquire into this franchise today