The information you submit via our enquiry form is shared only with the franchise business(es) that you have selected.
The franchise business will contact you by means of email and/ or telephone only to the email address and phone number you have provided.
By submitting the enquiry form you are consenting to send your personal information to the selected franchise business.
You also agree to receive further newsletter email marketing from What Franchise.
Close
Did you know?
Zerodrytime has an expected revenue of £50,000 after 2 years!
Request free information in just 60 seconds!
Take the first step in becoming your own boss!
Zerodrytime
The market leading dry carpet, upholstery and hard floor cleaning company
Minimum Investment
£24,950
Franchise Fees
£285 per month
Expected Revenue After 2 Years
£50,000
About Zerodrytime
Zerodrytime is the UK's number one professional dry carpet, upholstery and hard floor cleaning business.
It has been cleaning household and commercial premises since 2008. With 70-plus vans across the UK, it's committed to being the leading domestic and commercial cleaning company and an expert in offering tailored services that meet its customer base's needs.

This specialist cleaning franchise offers a unique opportunity that features four cleaning solutions, plus full training and support from its UK training centre in the north east.

Franchisees are supplied with state-of-the-art specialist equipment, products and support to help them build a successful cleaning business. Clients include Hilton, Ibis Hotels, Harrods, Harvey Nichols, BMW and Audi, plus over 100,000 households.

Some franchisees have progressed to a multi-van franchise. Zerodrytime actively encourages and supports this growth, with a proven track record in getting a franchisee from start-up to earning in excess of £50,000 in their first year.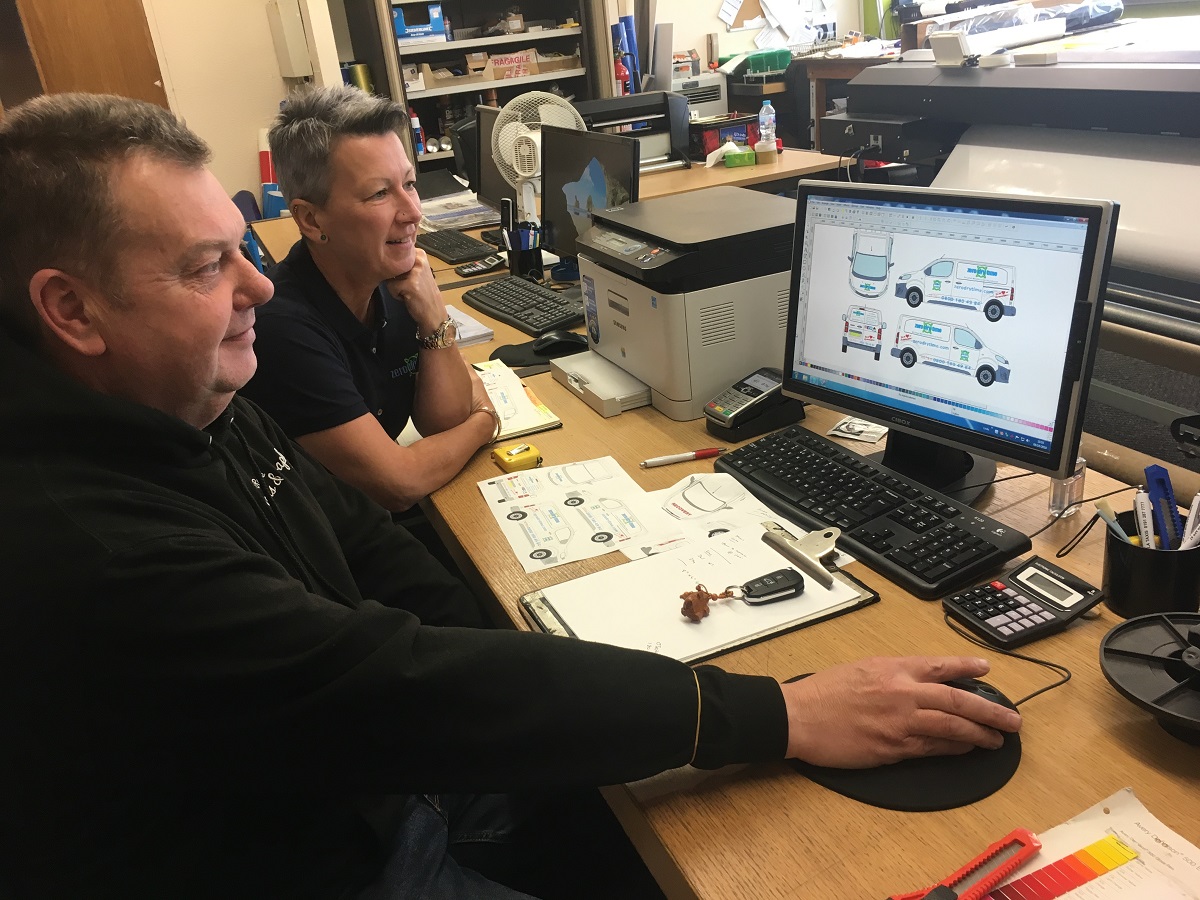 What cleaning services does Zerodrytime offer its customers?
Inside every home or business premises, there's always an opportunity to upsell your services and generate a substantial income for yourself.
With a Zerodrytime franchise, you can offer your target market, not just carpet and upholstery cleaning, but hard floor cleaning and leather upholstery cleaning, leather restoration and leather recolouring.
Its range of specialised cleaning services has been developed and refined over 10 years of working in both residential and commercial environments. There is nothing you will not be able to clean and Zerodrytime's services are the best in the industry.
Dry carpet cleaning
Zerodrytime's unique system of dry cleaning carpets, together with its own cleaning products, gives the company an edge over other methods of cleaning carpets - they're left dry and ready for immediate use, which is exactly what homeowners want. Just think, would you want soggy carpets or damp dog smells?
It also offers stain protection with every clean or Zerodrytime Ultra Guard, lasting up to three years, if customers want extra peace of mind.
Upholstery cleaning
You will be taught to clean and maintain all upholstery, including leather, suede and all soft furnishings.
Zerodrytime's upholstery cleaning uses the company's low moisture dry foam products to make the job fast and efficient, with super-fast dry times.
Upholstery cleaning is a great service to offer or used as an upsell to generate extra revenues when in a customer's home.
Leather restoration
After your extensive training, you will have the ability to restore leather like new.
Restore old sofas and chairs - your customers will be amazed at the results.
Hard floor cleaning
Keeping ceramic tiles, porcelain, marble and terrazzo surfaces clean, safe and anti-slip in people's homes is another great solution you will be taught how to deliver as a Zerodrytime franchisee. You will also have the ability to clean, seal and maintain all vinyl, Karndean and Amtico.
Wooden floor cleaning
A Zerodrytime franchise includes training on how to clean and refurbish wooden floors; your customers will no longer need to pay thousands for floor sanding and resealing. You will be able to provide a low-cost alternative to sanding.
Floors are refurbished to look like new with minimal fuss and no dust: the Zerodrytime system is clean, fast and very durable. This is a fantastic service to be able to offer for busy hotels, pubs, etc.
Commercial services
Using the four domestic solutions for commercial environments gives you serious extra earning potential.
Zerodrytime changes the solutions slightly and uses other commercial professional machines to complete jobs fast and efficiently.
Being able to offer commercial services is a very lucrative part of being a Zerodrytime franchisee.
Adding this to your domestic services offering gives you the ability to grow and build a sustainable business in the cleaning sector for years to come.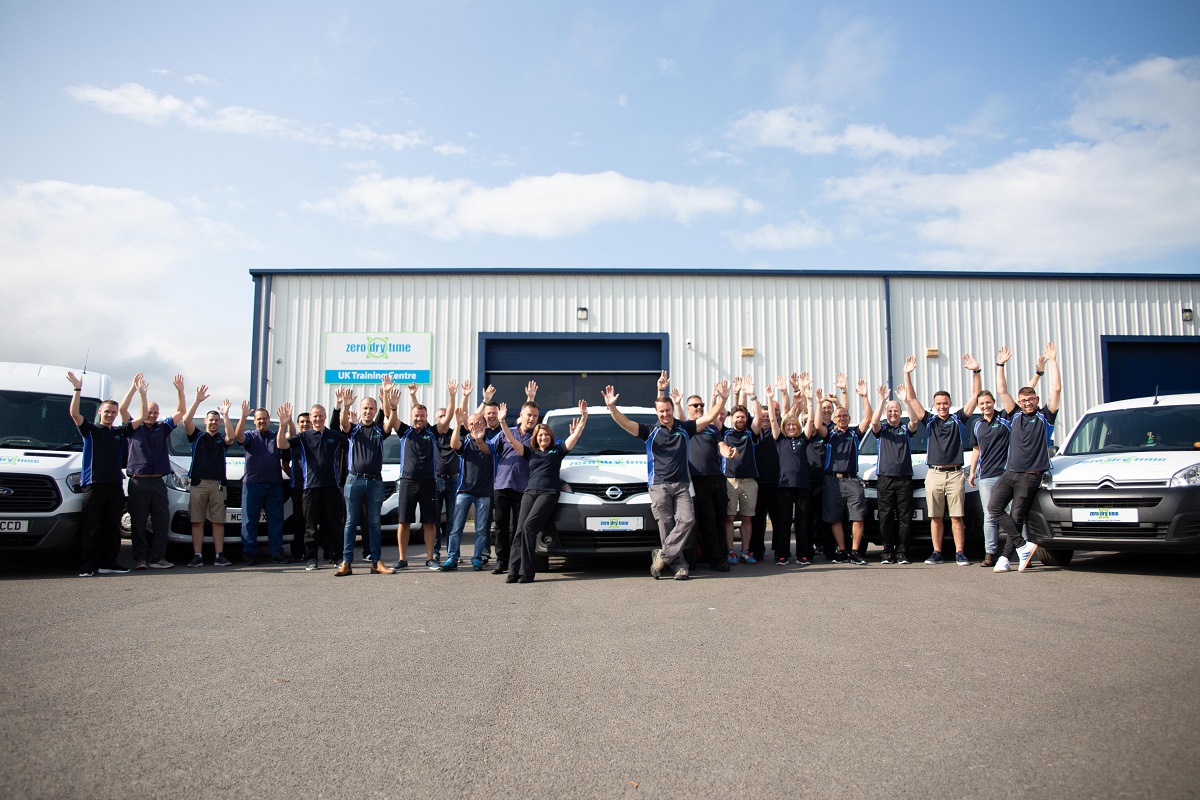 How does the Zerodrytime franchise business model work?
A Zerodrytime franchisee owns and runs their own mobile cleaning company. No two days are the same and that's something Zerodrytime franchisees say they love.
Daily activities include:
• Planning your day. Using the dedicated point of sale system, you can easily prepare your bespoke sales pitch for every customer.
• Merchandising. Zerodrytime provides you with plenty of sales promotions aimed at potential customers, but you can customise designs your way to entice customers to buy more.
• Delivering excellent service to your customers, identifying their needs and offering them a quality cleaning solution.
• Back-of-house admin, including banking, ordering supplies and marketing materials to get those essential local reviews.
Zerodrytime is all about working efficiently, so the brand utilises the latest web-based software so you can manage your working week from any place at any time.
Did you know?
Zerodrytime has an expected revenue of £50,000 after 2 years!
Request free information in just 60 seconds!
Take the first step in becoming your own boss!
Some franchisees have run their business for over 10 years - even bringing their family on board to support them.
Others have expanded to manage multiple territories with several vans and employees managing the extra routes. Whatever your vision, Zerodrytime is here to help you achieve it.
How much does a Zerodrytime franchise cost?
If you've always wanted to be your own boss and find a better work-life balance, then a Zerodrytime franchise could be perfect for you.
Startup costs are £24,950 (plus VAT). This franchise fee includes all equipment and machines, plus full training. You can also take advantage of funding support.
What will I get for my investment?
The Zerodrytime franchise model has helped and supported over 70 people to achieve their dream of being their own boss.
Here's what you get for your money:
• A dedicated postcode area for you to market that includes both domestic and commercial customers.
• Nine professional machines - all the right tools for the right job.
• Extensive training on all products and techniques.
• Access to video and information on the Zerodrytime e-learning portal and group forums.
• Bespoke products starter pack (includes everything to start and operate your new business).
• Marketing pack, which includes shirts, jacket, trousers and van logo.
• An advertising pack of business cards, leaflets and brochures for prospective clients and all bespoke material.
• Dedicated website landing pages with a customer review system.
• Lead generation and marketing channel performance monitoring.
• Digital marketing strategies to help you succeed, including microsites, Google Ads, Google My Business and social media advert design and support.
• Day-to-day and continuing ongoing support to help you run a successful business.

Do I need cleaning experience to run a Zerodrytime franchise?
No. Many franchisees join Zerodrytime with little to no experience of the cleaning industry and most have never run a business before.
It's all about enthusiasm and attitude. Zerodrytime looks for someone who has great people skills and the ability to build relationships with customers.
Potential franchisee candidates need to be dedicated and willing to put some effort in, but if you have a great attitude and motivation, Zerodrytime can teach you how to build a profitable, rewarding business.
The company's franchisees come from many different backgrounds and include ex-army personnel, ex-police officers, teachers, accountants, printers, semi-professional footballers and window cleaners. Two of Zerodrytime's franchisees are from the wet cleaning industry.
All of its successful franchisees are self-starters and highly motivated to build a future-proof business.
Are there any monthly fees I'll need to pay?
There is a monthly fee to pay to the franchisor of £285. However, you retain all your profits made from your work.
Just like any business, you will have several overheads, including loan/financing repayments, stock, insurance for your van and contents, professional indemnity insurance cover, any lease fees for your van, fuel, vehicle maintenance and other day-to-day costs of running a business, such as advertising, etc.
Will I be able to get an area of my choice?
Zerodrytime has both vacant and resale franchise opportunities available. Please contact Zerodrytime direct to find out more about the area you're interested in.

What are the average earnings and profits I can expect to generate from a Zerodrytime franchise?
Franchisees' average monthly sales in 2020 were in excess of £4,000 per month.
However, as with any business results are directly related to the level of time and effort you, as the franchisee, dedicate to your business.
Chris Cox, Zerodrytime Dudley franchisee, illustrates his earnings in his first three years of business.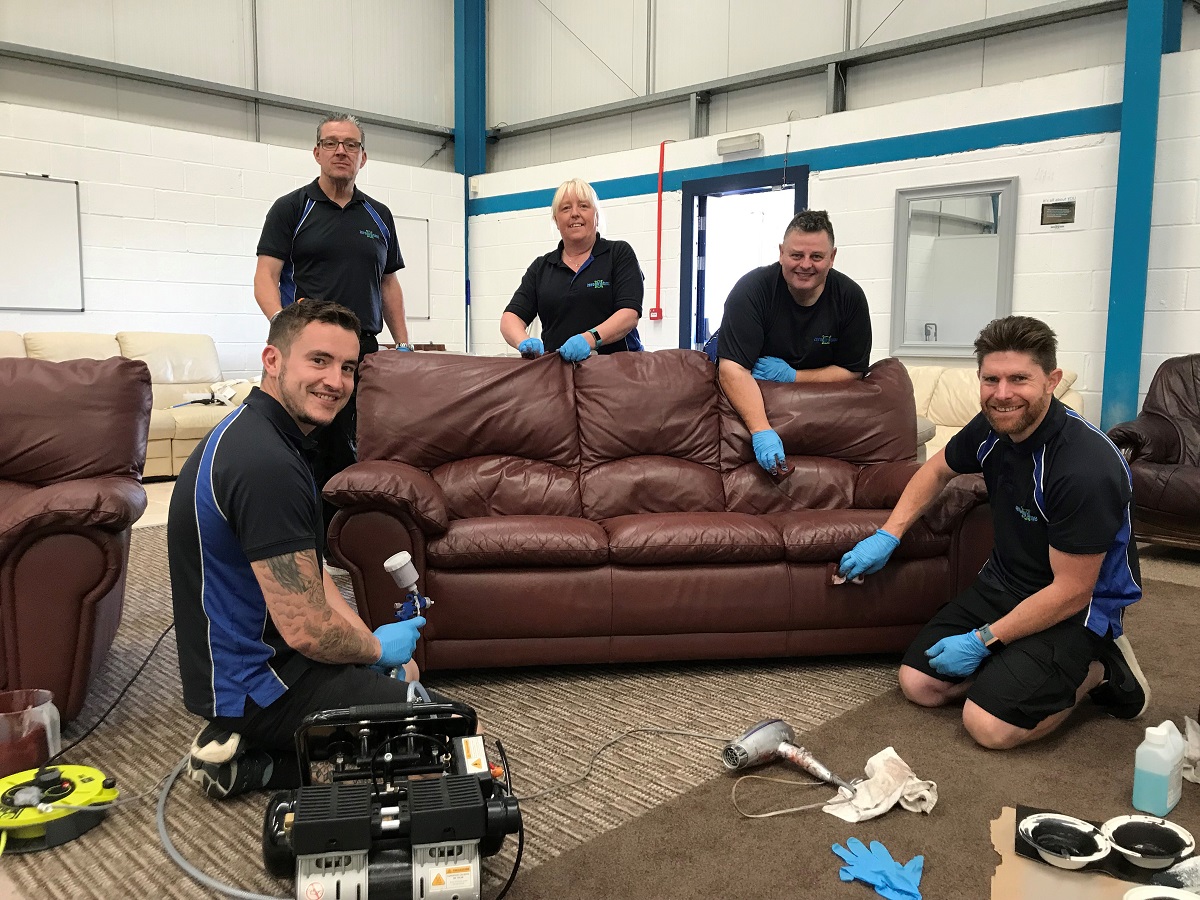 Is income guaranteed as a Zerodrytime franchisee?
As with any franchise, income is never guaranteed and establishing a profitable business depends on several factors, including the amount and quality of work done by the franchisee.
During the COVID pandemic, Zerodrytime, as part of the cleaning industry, was allowed to continue to operate. As the franchisor, Zerodrytime does everything it can to help you keep your business up and running, no matter what the circumstances.

How do I get started on setting up my own Zerodrytime franchise?
To find out more or to request further information on franchising with this domestic and commercial cleaning business, complete the form below and click on the 'Request Free Information' button now.
Zerodrytime managing director David Muirhead will be happy to speak with you and answer any questions you may have.
Request Free Information
Send a free enquiry to Zerodrytime for further information!
Enquire into this franchise today