The information you submit via our enquiry form is shared only with the franchise business(es) that you have selected.
The franchise business will contact you by means of email and/ or telephone only to the email address and phone number you have provided.
By submitting the enquiry form you are consenting to send your personal information to the selected franchise business.
You also agree to receive further newsletter email marketing from What Franchise.
Close
Did you know?
Eye Level has outlets available across the UK
Request free information in just 60 seconds!
Take the first step in becoming your own boss!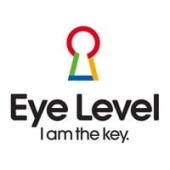 Eye Level
Eye Level provides children with one-to-one private tutoring in maths and English
Minimum Investment
£8,000
Expected Revenue After 2 Years
N/A
About Eye Level
Eye Level provides children with private tutoring in maths and English using a methodology that begins with a 'diagnostic test' followed by the formulation of tailored study plans and setting of homework, which leads to achievement tests before students are able to move onto the next stage of learning.
Maths instruction has two main elements: Basic, which focuses on arithmetic, and Critical Thinking, which looks at geometry, problem-solving, measurement and reasoning. Eye
Level's English programme concentrates on improving reading, listening, writing and speaking skills.
Children are allowed to learn at their own pace and are taught on a one to one basis. As well as improving the English and maths skills of students, an additional aim of Eye Level's programmes is to develop independent learning skills and critical thinking.
The business was founded by Young Joong Kang in Korea in 1976. Today Eye Level operates in 22 countries, including the UK (where it opened its first centre in 2016), Germany, Russia, China, the USA and Canada. According to the company, around 2.5 million children have completed its educational programmes to date.
How does the Eye Level franchise model work?
Franchisees operate their own maths and English learning centres using the Eye Level branding, systems and know how. Centres must be at least 1,000 square feet and can be bought or leased.
Central to the franchise model is Eye Level's computerised franchise and student learning management system, which records students' progress and helps franchisees manage their businesses in an efficient manner.
As well as administrative staff, franchisees employ instructors who assist students with their English and maths development by devising individual study plans, identifying areas that require development and providing constructive feedback.
How much does an Eye Level franchise cost?
An Eye Level franchise costs between £40,000-£80,000, although this will depend on the size and location of your Eye Level franchise, among other things.
What locations or territories is Eye Level looking to operate in?
This company has franchise opportunities available throughout the UK.
Why is Eye Level a good investment?
As well as a tried and tested teaching method that's been developed over 40-plus years, Eye Level's franchise model has been proven to work successfully around the world.
Consumer demand is strong for the type of proprietary tutoring services provided by Eye Level, proven by the company's international expansion and sale of master franchise licenses in countries such as Vietnam, Thailand Kuwait.
In the startup phase of their businesses, franchisees are helped to attract and retain customers by the franchisor, which devises marketing plans tailored to a business' location. The quality of the learning materials are high, according to Eye Level franchisees, who also report high levels of referral business.
As well as the financial gains to be made by investing in this franchise, Eye Level franchisees have the satisfaction of knowing they are having a positive impact on children's lives.
Did you know?
Eye Level has outlets available across the UK
Request free information in just 60 seconds!
Take the first step in becoming your own boss!
What experience and skills do I need to become an Eye Level franchisee?
Prospective Eye Level franchisees must have experience of teaching children and running a business. They should be good communicators and have competent maths and reading skills.
Applicants must also pass a full Disclosure and Barring Service (DBS) check.
What training and support do Eye Level franchisees receive?
Taking place at Eye Level's global training centre in Seoul, South Korea, initial training is comprehensive and covers everything a franchisee needs to know about establishing and developing their Eye Level business. Follow up training is conducted on site at franchisees' learning centres.
Regular seminars and training sessions are provided by the franchisor for teachers and instructors.
As part of the franchise package, franchisees are given access to the Eye Level University, an online platform that contains information about the company's range of products, plus resources such as teaching tips and marketing tools.
The ongoing support provided by Eye Level is as comprehensive as its initial training programme and is designed to assist franchisees to build their businesses into profitable operations that provide a valuable service in their communities.
The franchisor keeps franchisees up to date with new industry and product developments and organises regional franchisee meetings to enable the network to share best practice. Quality assurance reviews and consultations for efficiency are also conducted.
What are the Eye Level franchise's terms of agreement and renewal?
The initial franchise agreement lasts for five years and can be renewed for a further two five year terms, subject to agreement between the franchisor and franchisee.
How can I get started on setting up my own Eye Level business?
Complete the enquiry form on this page and a member of the Eye Level franchise recruitment team will be in touch to talk to you about the franchise opportunity.
All would be franchisees are required to complete an online application form, after which they will be invited to an initial interview, at which the franchise and systems of operation will be discussed, along with details of the trading territory you wish to invest in and your professional background and experience.
Candidates must then attend an Eye Level franchise information seminar, where the opportunity will be discussed further and in more detail.
Following a credit check, you will then attend a final interview with the Eye Level country manager, who will be able to answer any questions you have about the franchise. The final stages of the recruitment process is the signing of the franchise agreement and the commencement of training.

Request Free Information
Send a free enquiry to Eye Level for further information!
Enquire into this franchise today