The information you submit via our enquiry form is shared only with the franchise business(es) that you have selected.
The franchise business will contact you by means of email and/ or telephone only to the email address and phone number you have provided.
By submitting the enquiry form you are consenting to send your personal information to the selected franchise business.
You also agree to receive further newsletter email marketing from What Franchise.
Close
Did you know?
LCF Clubs has an expected revenue of Variable after 2 years!
Request free information in just 60 seconds!
Take the first step in becoming your own boss!
LCF Clubs
Earn £50-plus per hour part-time offering Fun Explorer or French and Spanish Clubs
Minimum Investment
£1,800
Total Investment
£1,800 t (languages) / £1,920 (fun explorers) inc. VAT
Expected Revenue After 2 Years
Variable
About LCF Clubs
LCF Clubs began as Le Club Français in 1985 and has grown to a successful franchise business, offering linguists the opportunity to offer fun and exciting French and Spanish clubs after school, at lunchtime or at breakfast time in the UK and right across the world. As the success of the UK franchise model grew, international interest followed and the idea has since been licensed and franchised successfully in places such as Brazil, Australia, New Zealand and Hungary.
Initially, the business was set up by John and Linda Ellis, who set out to prove that languages could be learnt in primary school and that they could be popular and fun! The popularity grew to the point that they could no longer fit in one room and had to expand. They realised that this could be something that could work anywhere, and the first franchise was sold.
Now, LCF has a solid set of business owners across the UK providing French and/or Spanish classes to children across two main key age ranges: nursery and primary, primarily serving the three to 11 age range. LCF also offers additional resources for teaching older children and adults for further income opportunities. It can also offer starter resources for those wishing to teach Mandarin or German.
Additionally, LCF has recently added a brand new franchise to its portfolio, Fun Explorers, which offers children a cultural insight into countries of the world, sharing a love of travel, geography and culture and opening the door to working with children for those who don't necessarily have a language skill but do share a passion for sharing and exploring cultural experiences of the world. Candidates can buy this franchise in addition to, or separately from LCF's language franchise.
In addition to its franchise business, LCF also offers Babelzone, an accredited website that can be used on SMART-enabled whiteboards in classrooms to further children's language learning through fun activities. Hundreds of schools across the world benefit from the original songs and rhymes, interactive games, printable activities and engaging stories. Every LCF member and pupil taught in its school classes, as well as all franchisees and teachers also receive access to Babelzone to use in their class or at home.
How does the franchise model work?
The LCF franchise model is a low-cost entry into the world of language teaching and children's activities that allows you to reproduce a proven business model in your local town or region.
As an LCF Clubs franchisee, you can operate anywhere and do not necessarily need to be a language speaker to hold a franchise as you will also be able to hire teachers and club leaders yourself.
As a franchisee, you will receive training and then you will be aiming to start clubs and classes in schools, nurseries and out-of-school venues. Franchisees offer clubs, which are extra-curricular and paid for by parents or school funding; or if they are qualified or experienced, in-school classes which are during curriculum time and come with their own special course.
You'll be interested to hear that LCF franchisees have the freedom to choose their working hours and days, and the low-cost model allows you to work part-time around other jobs if that is what best fits your lifestyle. However, those who are growth-focused and business-minded or looking for a franchise to provide them with full-time work can easily fill their week with classes and then look to expand further by hiring other teachers and the franchisor can support you with this.
LCF currently charges a flat royalty fee to franchisees based on their revenue, which includes the support of the head office team and development resources. The only ongoing annual fee is that which covers the renewal of public liability insurance, which is compulsory for those working in schools and venues with children.
How much does a franchise cost?
The only upfront investment needed for a language teaching franchise is the initial franchise fee of £1,500-plus VAT. While it has recently upgraded its franchise support package, LCF is still priced very low in comparison to similar children's activity businesses. This means it can give the opportunity to those who may not want to build a large territory, while still being open to those who do want to develop a larger, more profitable business. The greater the investment of time, the greater the earnings potential.
For Fun Explorers, its world culture franchise, the initial investment is larger at £1,600-plus VAT. This is a new business opportunity and early-adopting franchisees will have a much wider catchment area available to them as this is a first-of-its-kind opportunity to offer such a course. Support for this will also be more personal, from its pilot franchisee.
What is the earnings potential for this franchise?
Overheads are small thanks to the lack of premises needed. A typical club of 12 children could earn £78 per weekly session or £96 around London. This is £2,808 to £3,456 per average year. When you multiply that by several clubs per week and then consider that hiring other teachers could further extend that, the possibilities are literally endless.
What is LCF Clubs looking for in its franchisees?
LCF is looking for motivated self-starters who are in one of these categories to become the next top franchises:
⦁ Business-minded people with a flair for teaching
⦁ Experienced teachers who are open to learning about business
⦁ Ideally, you will be a French or Spanish speaker, as those who can take their own clubs and classes can make a profit quicker when starting out.
⦁ Or non-speakers with great enthusiasm for the power of languages and the fun of learning them can also be a success if they find the right people to work with.
⦁ Energetic, can-do people who cover every inch of ground to make sure the children in their care have fun while learning a language with great enthusiasm.
Did you know?
LCF Clubs has an expected revenue of Variable after 2 years!
Request free information in just 60 seconds!
Take the first step in becoming your own boss!
LCF provides substantial support and resources to help you start off, but it likes to empower its franchisees to take their own guided path. There are no limitations to what you can do with LCF, and it provides everything you need to set up your LCF franchise business.
What training and support does LCF provide?
Prospective franchisees will be contacted initially by LCF's experienced sales manager, Michael. Candidates will then be invited to a zoom discovery session or in some cases, an in-person meeting. Prospective franchisees will then discuss the process of becoming a franchisee, learn how the business model operates and understand what it can offer. You'll also see some of its tried-and-tested lesson plans and resources for yourself.
Once a candidate becomes a franchisee, then they will receive:
⦁ start-up support training
⦁ teacher training
⦁ mentoring support
⦁ professional website and email setup support
⦁ personalised local marketing campaign and training.
At every step, franchisees will benefit from others who have experience going through their business journey.
In addition, all franchisees will attend regular Zoom training workshops which cover everything from how to use its courses successfully to marketing, social media to classroom management and much more, allowing those with busy lives and families to be able to attend from home without long trips to regional meetings. Franchisees will also meet in person on a yearly basis under normal circumstances.
LCF franchisees have an excellent Facebook support group where they provide peer support and ask for advice about everything related to their business. LCF is also a member of the Children's Activities Association which provides a network of support for children's activity providers as well as training to both franchisees and the head office to ensure the team continues to run smoothly and at the forefront of the children's education and activity industry.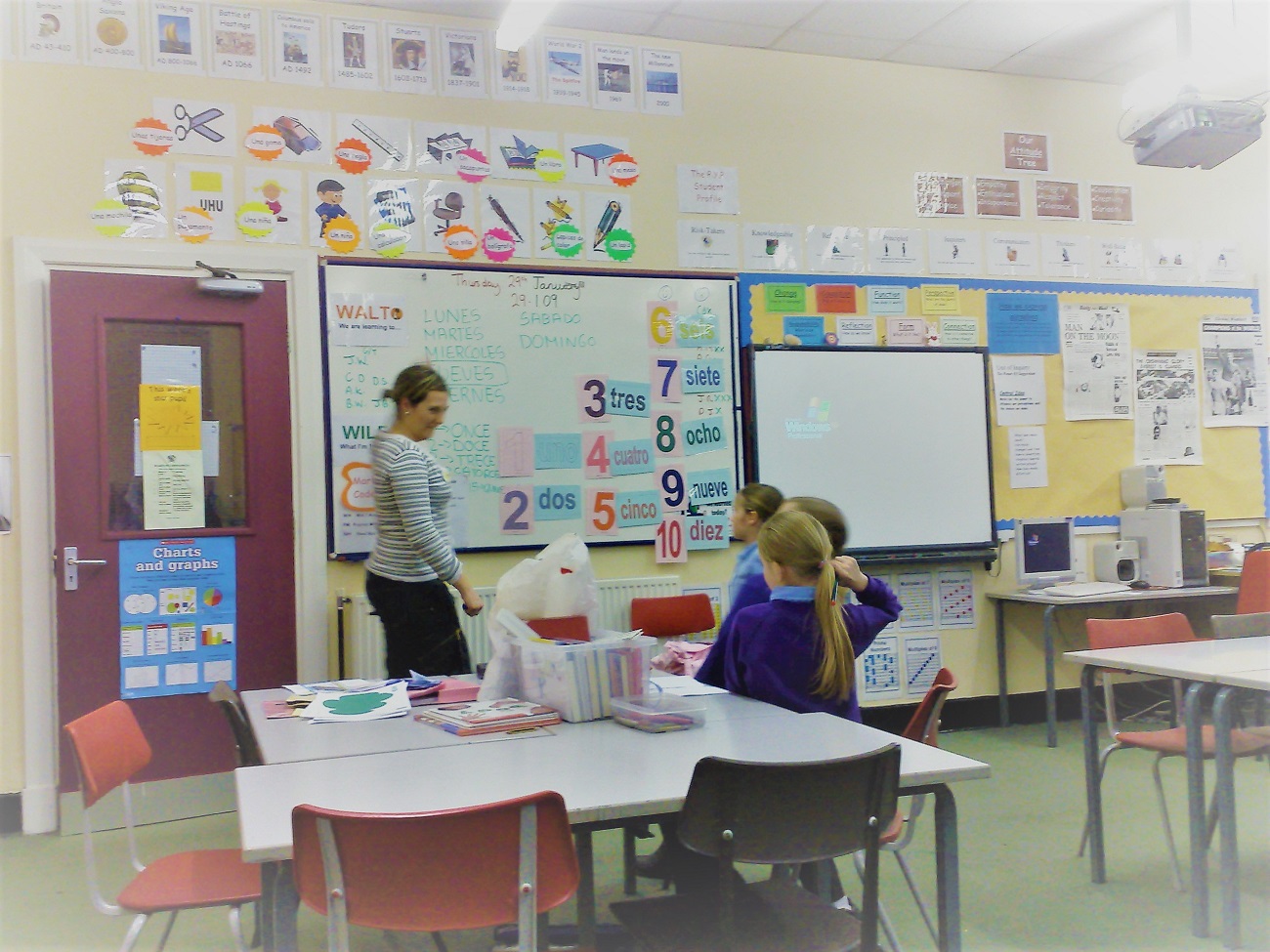 What locations or territories is LCF looking to operate in?
This home-based franchise is open to new business owners from any area in the United Kingdom. Often LCF will be able to restart clubs in schools where franchises have closed or retired and it has such opportunities available in Swansea, North Hampshire, Lewes, Surrey/Kent, Dulwich and Tunbridge Wells.
There are also many pockets of the country where it would love to expand its presence, such as in Scotland, Liverpool, Newcastle and East Anglia.
What are the franchise terms of agreement and renewal?
A franchise owner joins on a one-year initial agreement which is automatically renewed upon payment of the yearly renewal fee, which covers the continued cost of insurance.
Why is an LCF franchise a good investment?
The courses it provides alone are a valuable investment and a tried and tested commodity. Added to this, the support of the head office team and trainers makes it easy to succeed.
The great thing about an LCF franchise is that it can grow with you, so if you want to start part-time working around the kids or other care or work responsibilities and then look to expand as the children move up the school pyramid, or when other obligations decrease, then, of course, this is possible! The low risk of investment means you are not forced to jump into filling all day every day if it doesn't suit your lifestyle. LCF does however expect that you will consistently aim for your highest potential all the way and working towards a full-time schedule gives you access to much greater earning potential.
How in demand are children's services?
The Times Educational Supplement recently pointed out that parents are more concerned right now about their children's wellbeing over their educational achievements. Given the activities that LCF provides, both in educational achievement and the improvement in wellbeing and enjoyment of school, children's extra-curricular activities will always be wanted and needed.
In addition, for those who are capable or qualified to work in the school curriculum time, offering its specialist in-school course and colourful exercise books adds another way to earn from your franchise. With languages being a compulsory element of the National Curriculum in England, there is a strong case for using a fluent speaker and specialist linguist instead of using class teachers, who do not always have the same level of language knowledge and experience. Your passion for languages can often drive the success of these pupils through pure enthusiasm and understanding of their learning process.
How do I start setting up my own franchise?
To request further information about this franchise opportunity, complete your name and email address in the form below and click on the 'Request Free Information' button now.
Request Free Information
Send a free enquiry to LCF Clubs for further information!
Enquire into this franchise today