The information you submit via our enquiry form is shared only with the franchise business(es) that you have selected.
The franchise business will contact you by means of email and/ or telephone only to the email address and phone number you have provided.
By submitting the enquiry form you are consenting to send your personal information to the selected franchise business.
You also agree to receive further newsletter email marketing from What Franchise.
Close
Did you know?
Master Kebabs has an expected revenue of £1.2m annual turnover after 2 years!
Request free information in just 60 seconds!
Take the first step in becoming your own boss!
Master Kebabs
A collection-only store concept, with unique, family secret recipes
Minimum Investment
£68,500
Funding Support
Third party, subject to status
Total Investment
£137,605 (excluding lease)
Expected Revenue After 2 Years
£1.2m annual turnover
About Master Kebabs
Master Kebabs' journey started when its father, the pioneer of its recipes, travelled to the UK in 1989. Due to its popularity, it quickly expanded, opening five more stores in the Medway area, 32 years on and the legacy continues.
Master Kebabs has been a collection-only store since the beginning and is now celebrating its 11th year of trading, with over 3,500 regular customers. One of its proudest achievements most recently is being awarded the Best Regional Takeaway in 2018, 2019 and 2021 at the British Kebab Awards.
It has mastered the kebab; artists of this product and hence the name – Master Kebabs.
With its visionary ideas, flavours and a genuine fascination for creating unique recipes and cooking meat, customers consistently rate its food five stars. Its unique recipes are not available in any other kebab shop and the flavour combinations and recipes are a family secret.
Master Kebabs has set the highest standards and put quality, flavour and customer service before anything else. The customer experience is second to none and this is evidenced by its huge level of repeat customers and consistent profitability in a highly competitive market.
How does the franchise model work?
Due to a totally unrivalled level of sales, the business isn't for the faint-hearted. To serve at the volume Master Kebabs does, takes skill, commitment and plenty of teamwork.
As a franchisee, you will receive the skewer meat pre-prepared and seasoned, because this is what sets the brand apart and is a highly refined skill. This will ensure you can keep the quality standards customers expect.
The business model is different compared to its competitors:
• Potential sales over £25,000 a week
• No delivery
• A team of up to six or more on busy days
• All salads are prepared fresh daily
• Specially sourced wraps and bread
• Uniquely prepared and seasoned meat. Sourced only from the best suppliers.
What is Master Kebabs looking for in its franchisees?
Applications to become a franchisee are welcomed from people with a variety of business backgrounds although Master Kebabs has a preference for one of the following:
• Multi-site (area development) management franchisee
• Experience in food and hospitality, QSR background
The right attitude is a key requirement. A positive outlook is crucial to building and developing a successful business. Your attitude as a franchisee is communicated to customers and reflects on both your own business and Master Kebabs as a whole.
Above all, it values a proactive team attitude and a willingness to learn the business and develop the skills necessary to succeed.
Full training and ongoing support is provided, ensuring that franchisees run their business operation in a smooth and effective manner. Your success is its success as Master Kebabs has a vested interest in your achievement.
What training and support is provided to franchisees?

Initial in-store training in Kent is provided for four to five weeks for the initial management team and/or the franchisee. Training will consist of every part of the business, concentrating on ensuring the consistency and quality of the food, being served at speed.
Items that are covered in the training include but are not limited to:
• Company history: The philosophy behind the Master Kebabs franchise operation, its positioning in the marketplace and how the business has developed
• Products and services: Master Kebabs specialises in providing the very best food it can, consistently and at speed. Training includes comprehensive familiarisation with each of its products in terms of how these products work in the market and how to sell these products
• Customer service: The Master Kebabs approach to giving exceptional service. It is a customer-focussed business and as such it has developed many customer-focused systems to ensure that customers are happy with the service they receive and that they return
• Business planning: The fundamentals of business planning, how to apply them to your business success and understanding what the franchisor expects of you
• Branding: Understanding how the brand works and where it positions itself in the market.
Did you know?
Master Kebabs has an expected revenue of £1.2m annual turnover after 2 years!
Request free information in just 60 seconds!
Take the first step in becoming your own boss!
Training also includes using its advertising, approval procedures and taking advantage of national and local promotional initiatives.
• Internal communication and administration: Procedures for establishing and maintaining excellent communication with the franchisor and other franchisees and systems on administrative tasks such as reports, banking, tax, collecting debts, placing advertisements, maintaining records and stock control
• Staff management: Training on strategies for working together successfully, developing a team environment and managing employees effectively
• Ongoing business management: Training in aspects of financial management including cashflow forecasting.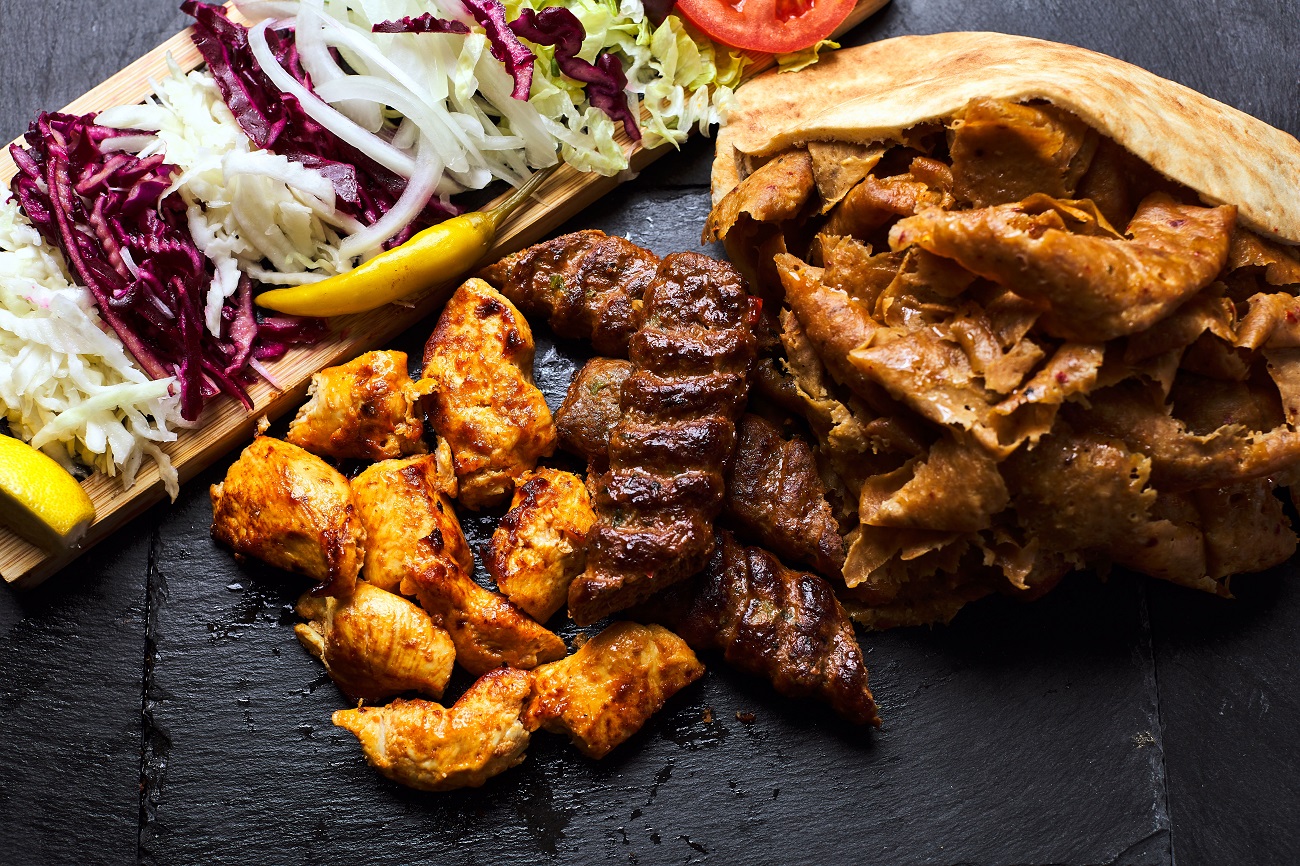 How much does a franchise cost?
Multi-unit opportunities are available. The minimum level of liquid capital required is £68,500 and the total initial minimum initial investment is £137,605.
Master Kebabs' current location turns over in excess of £25,000 per week.
What locations or territories is Master Kebabs looking to operate in?
The short-term goal is to initially expand across London with the intention to eventually be available across all major UK cities.
What are the franchise terms of agreement and renewal?
The initial franchise term is 10 years with the option to renew on a five-year rolling basis after the initial term. The cost of renewal is £2,500 plus VAT.
Why is a Master Kebabs franchise a good investment?
Master Kebabs can trace its origins back to 1989. Over time it has built a multi-award-winning business with a proven track record of phenomenal sales success and development. Turning over up to £25,000 per week, it is an extremely high cash flow business.
Master Kebabs will provide a comprehensive franchise package of initial training, planning, launch assistance, marketing, equipment, materials and support that gives you a head start in your own business without the cost of development trial and error that a normal business start-up will suffer.
How in demand are kebabs?
Highly in demand, the UK kebab market is worth £2.8bn per year and Master Kebabs' franchises are expected to turn over between £10,000 to £25,000 once established.
How do I start setting up my own Master Kebabs franchise?
To find out more, or to request further information on franchising with Master Kebabs, complete the form below and click on the 'Request Free Information' button now.
Request Free Information
Send a free enquiry to Master Kebabs for further information!
Enquire into this franchise today