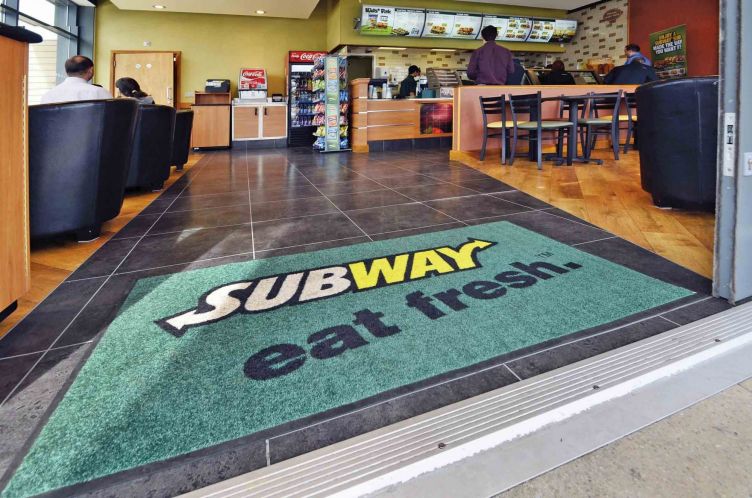 With the new year, there has never been a better time to start thinking about what new opportunities the year may hold. Despite the challenging economic times of late, there are still many great options for those wishing to start a fresh career. One such opportunity that has proven its resilience in these difficult times is the franchise sector, as highlighted in the latest British Franchise Association/NatWest survey.
The SUBWAY brand is the number one* franchise, with over 1,600 locations in the UK and Ireland. Worldwide, there are more than 38,000 SUBWAY stores in 100 countries. The SUBWAY brand is continuing to expand and is actively seeking new franchisees to become part of the success story.
Confident
—————
Changing career is often a daunting prospect, but new SUBWAY franchisees can be confident in the strength of the brand. It is globally recognised and has built up the support and loyalty of millions of customers worldwide. Being a SUBWAY franchisee allows you to sell superb products known and loved around the world.
The SUBWAY brand has developed a franchise system that is both efficient and effective. One of the key strengths behind the success of SUBWAY stores is the solid support network and robust processes of operation:
* Regional development agents have specific experience in opening and developing SUBWAY franchises and offer support and assistance to franchisees with site selection, leasing and operations.
* The SUBWAY training centre in Cambridge delivers hundreds of training courses each year. Each franchisee receives a comprehensive two week training course and there is ongoing support to keep franchisees and staff continually informed of all the latest information and techniques.
* The University of SUBWAY offers simple to follow, interactive training and development for franchisees and their staff
* Regular franchisee conventions are held to keep them up to date with best practice and offer a chance to meet with SUBWAY staff and fellow franchisees.
* Franchisees in the UK and Ireland actively participate in the running of the franchise advertising fund. National and regional advertising boards are elected each year. Board members are elected franchisees who make marketing decisions and ensure franchisee funds are used to benefit all franchisees equitably.
* A franchisee owned purchasing company manages the purchase and supply chain activity for all food, packaging, equipment and services in the UK, Ireland and other European countries. The purchasing company manages over £1.5 billion worth of contracts on behalf of franchisees, enabling them to gain from the financial/service discounts that come from purchasing and supplying product in large volumes.
Committed
—————
Trevor Haynes, area development manager for the SUBWAY brand, UK and Ireland, says: "Embarking on a new career or setting up a new business is a challenging time. Here at the SUBWAY brand we work tirelessly to ensure the transition for our franchisees is as easy as possible and that they head into their new ventures with confidence and the knowledge they have a global brand backing them. We can attribute our success to the fact that this is a brand made up of local men and women who are committed to making their businesses work and represent hundreds of success stories across the UK and Ireland.
"As 2013 gets into full swing, we hope to see the SUBWAY brand continue to grow. New franchisees can rely on the fact that demand for our wide range of great value subs and salads, including a low fat range, is unwavering."
There is plenty of advice available for entrepreneurs who are interested in joining the SUBWAY franchise. New franchisees are invited to attend local seminars or talk to their regional development agents and field consultants across the UK, who are experts in their local area and have considerable knowledge of the opportunities available and how to make the most of them.
Our Guide to Getting Started in Franchising
Grow yourself from a franchising no to a franchising pro!