The information you submit via our enquiry form is shared only with the franchise business(es) that you have selected.
The franchise business will contact you by means of email and/ or telephone only to the email address and phone number you have provided.
By submitting the enquiry form you are consenting to send your personal information to the selected franchise business.
You also agree to receive further newsletter email marketing from What Franchise.
Close
Did you know?
TRIB3 International has an expected revenue of Operational break even from 6 to 7 months and pay back between to 3 and 3.5 years after 2 years!

Request free information in just 60 seconds!
Take the first step in becoming your own boss!
Minimum Investment
£137,000 - £ 309,000
Funding Support
Third party
Total Investment
£226k to £417k, depending on location and specification. Investment can be reduced up to c.50% with bank funding
Expected Revenue After 2 Years
Operational break even from 6 to 7 months and pay back between to 3 and 3.5 years
About TRIB3 International
Join an industry valued at £95bn with TRIB3. By choosing TRIB3, you're choosing a proven model with over 300-plus years of combined management experience.
Founded by Kevin Yates, one of the pioneers of the UK boutique fitness market, TRIB3 is a fitness franchise like no other. Expanding rapidly across the world with its unique workout experience and massive consumer appeal among its target audience, this international gym franchise is creating a global fitness family.
TRIB3 is a global franchise spanning 11 different countries and offering the ultimate group HIIT classes. Technology and gamification sit at the core of the product, all topped off with an Instagramable and highly shareable store design – it's an unforgettable experience for your community that keeps them coming back for more. As your customer base grows and your TRIB3 matures in the market, 80 per cent of your monthly revenues will come from repeat business.
Classes take place across three zones – treadmills, resistance and intensity – for a full-body coach-led 45-minute session. Not just a 'workout' or a 'gym', TRIB3 is a boutique fitness store offering FIVE different revenue streams – class package and membership sales, retail and merchandise, protein mixology, wearable devices and TRIB3 Live (online fitness platform).
TRIB3 is holding an in-person discovery day at Unit 3A, The Pavilion Circle Square, Manchester, M1 7FA on 7 July 2022, at 11,.00 am. Email the team today to confirm your attendance: natalie.l-b@trib3.co.uk
What you can expect? Meet the team face-to-face, who combined have over 300-plus years of industry knowledge across fitness and franchising. Your itinerary will include – meeting the TRIB3 franchise team, a tour of its Manchester Circle studio global headquarters and the opportunity to experience one of its famous TRIB3 HIIT workouts.

Franchising with TRIB3 is a true partnership, and this is the perfect opportunity to see why it offers the unmissable franchise opportunity.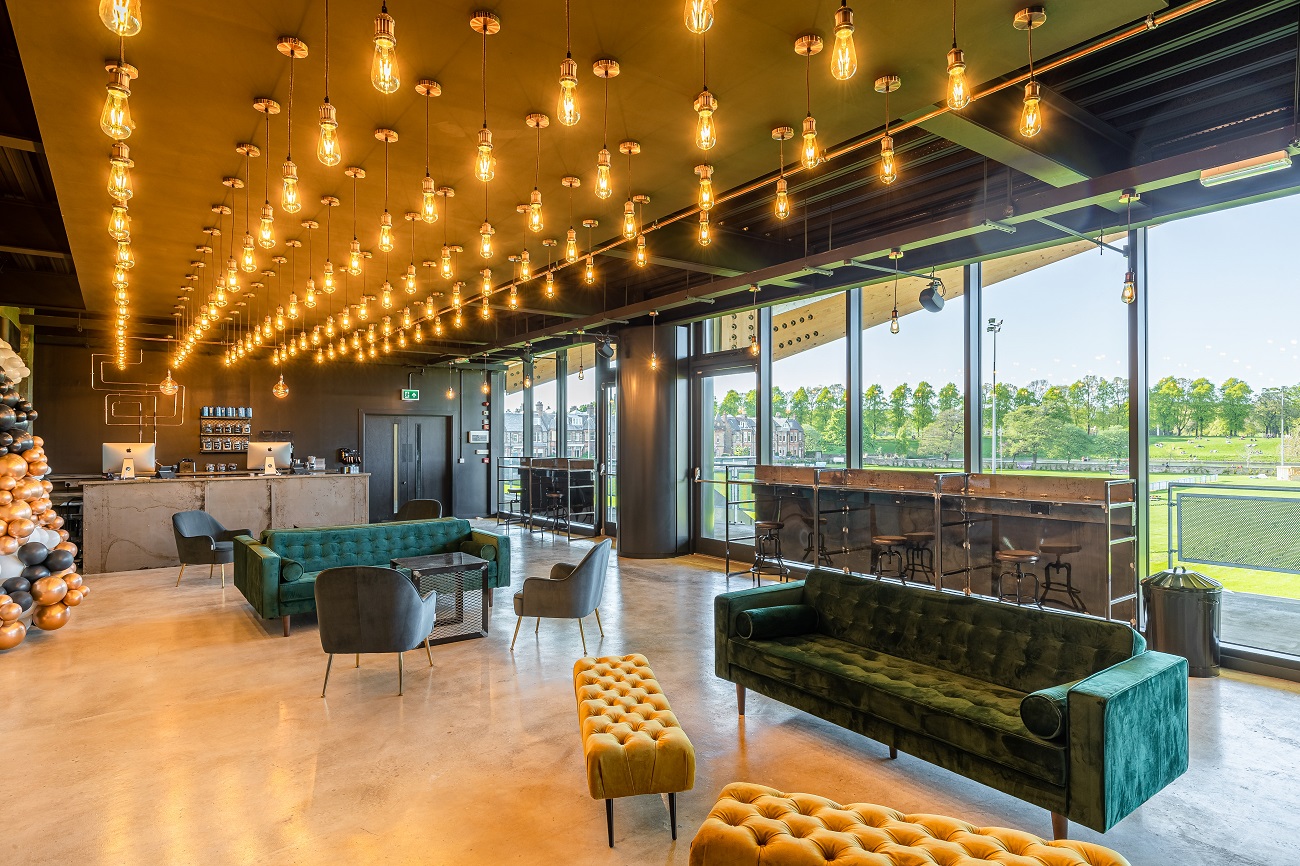 How does the TRIB3 franchise model work?
With its flexible model, TRIB3 stores always feature its signature, spacious workout studio to ensure the fastest breakeven, but the rest is up to you. You can choose your perfect TRIB3 store design based on your desired investment level, property size and area demographic.
What attributes is TRIB3 looking for in its franchisees?
People from a wide range of backgrounds, as long as they are passionate about people and providing exceptional experiences.
Franchisees will be supported by an expert team with decades of experience in the fitness space and established systems and processes, so don't let a lack of experience deter you from getting started in this booming industry.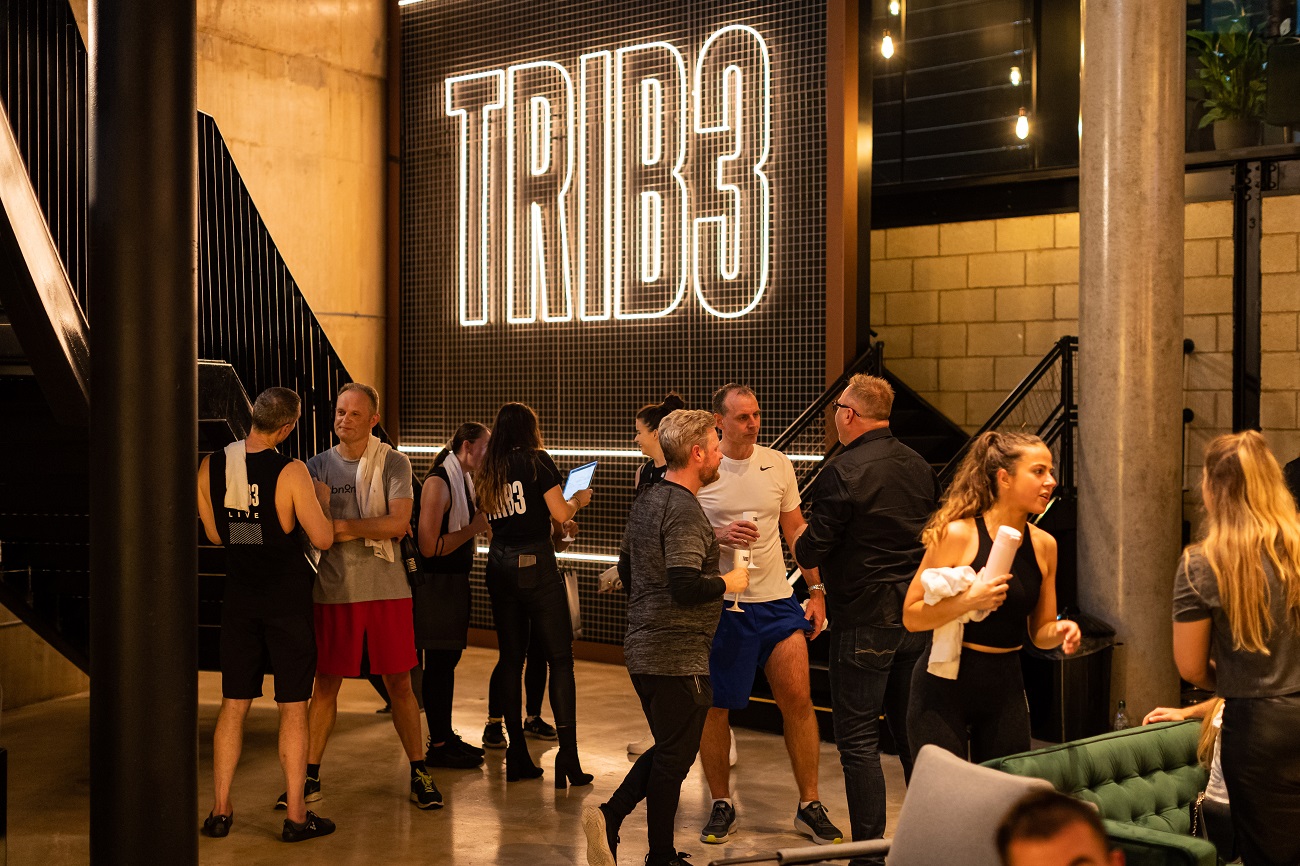 What training and support does TRIB3 provide its gym franchise owners?
• Industry-leading support team in place to offer operational support to ensure the journey from fitness facilities search to securing heads of terms, right through to recruiting and training team and pre-sales of your store is simple, clear and effective.
• Expert branding, marketing and sales team that deliver franchise partners with full marketing and branding support, including a full pre-sales toolkit, ongoing acquisition campaign collateral and usage/event toolkits, plus paid media delivery to the target market.
• Top-class coaches and programming. All programming and training is facilitated by TRIB3 with its custom workout builder and training academy. It ensures all coaches can deliver the programming effectively and that for TRIB3Rs the workout feels consistent but fresh.
How much does a TRIB3 fitness franchise cost?
The initial investment to start your own TRIB3 store starts from £137,000, depending on square footage and specification with its tiered size and spec model. With bank funding, investment can reduce c.50 per cent.
Did you know?
TRIB3 International has an expected revenue of Operational break even from 6 to 7 months and pay back between to 3 and 3.5 years after 2 years!

Request free information in just 60 seconds!
Take the first step in becoming your own boss!
When can franchisees expect to turn a profit?
TRIB3 has expected revenue of operational break-even under six months, while business partners can expect a payback period of under three years.
What locations or territories is TRIB3 looking to operate its fitness business in?
TRIB3 already has fitness clubs in the United Kingdom, Spain, Republic of Ireland, China and Finland with huge expansion plans. However, its primary focus is on the UK and Spain in 2021.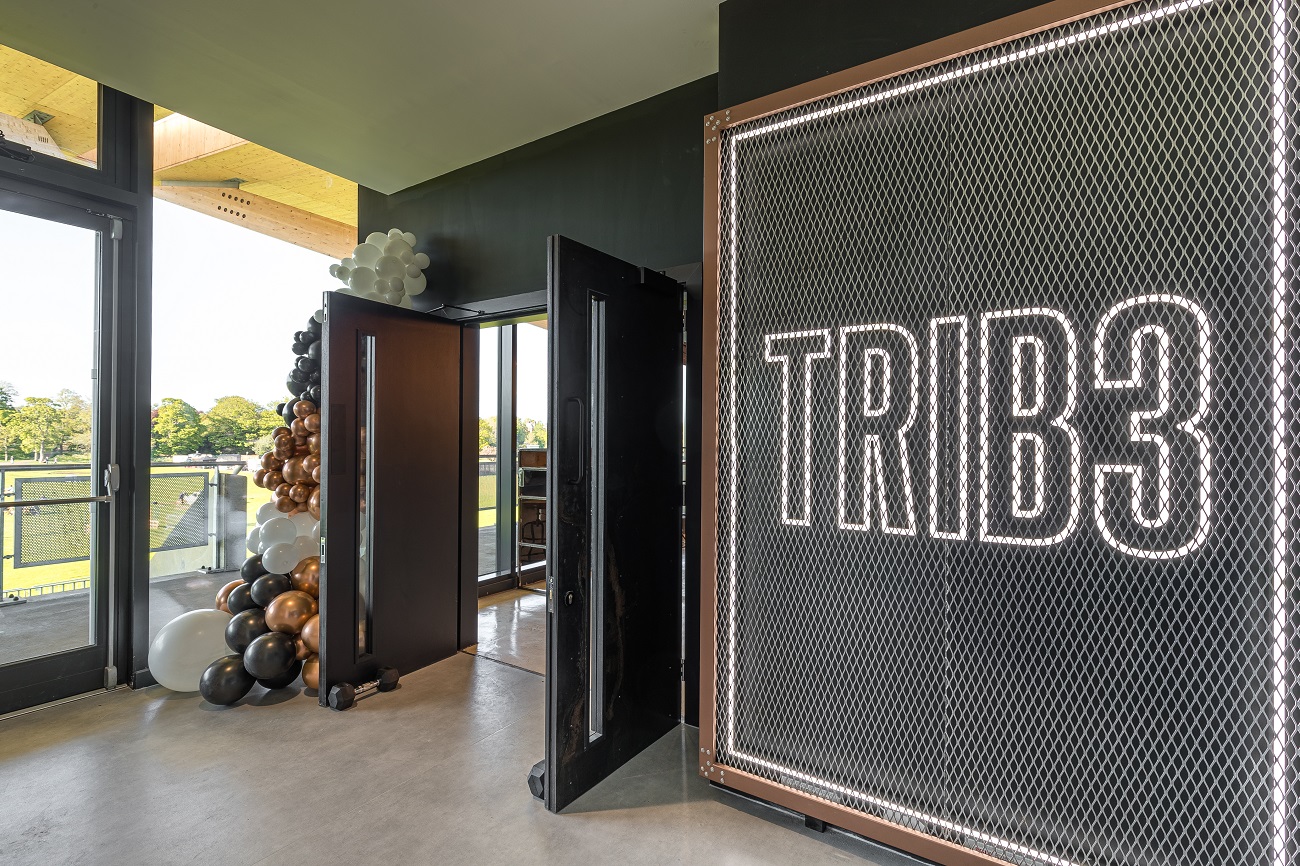 What are the franchise terms of agreement and renewal?
The term of agreement is 10 years. Renewal is five years after the initial 10-year term.
Why is TRIB3 a good investment?
Voted top 15 of emerging European concepts to invest in today by Master Franchising, TRIB3 prides itself on three key pillars:
1. 360-degree support: The support team has over 300-plus combined years of experience in the industry so you'll receive full support across everything including, property, recruitment, marketing and sales. This means if you have no experience in fitness, or have always had a passion for it but have not been hands-on, you can still own a next-level TRIB3 store and have the confidence you'll be supported all the way.
2. Technology: TRIB3's custom heart rate technology is central to the workout experience and meets key consumer demand. The product and tech teams continuously evolve it to make it as gamified as possible too. Wearable technology is set to grow from $36.34bn (2021) to c.$115bn by 2028.
3. Design and branding: Drive powerful customer engagement with its world-class branding and experience-led store design with global partnership agreements on all equipment and construction.
TRIB3 stores always feature its signature, spacious fitness studio to ensure the fastest breakeven, but the rest is up to you. You can design your perfect TRIB3 based on your desired investment level, property size and area demographic.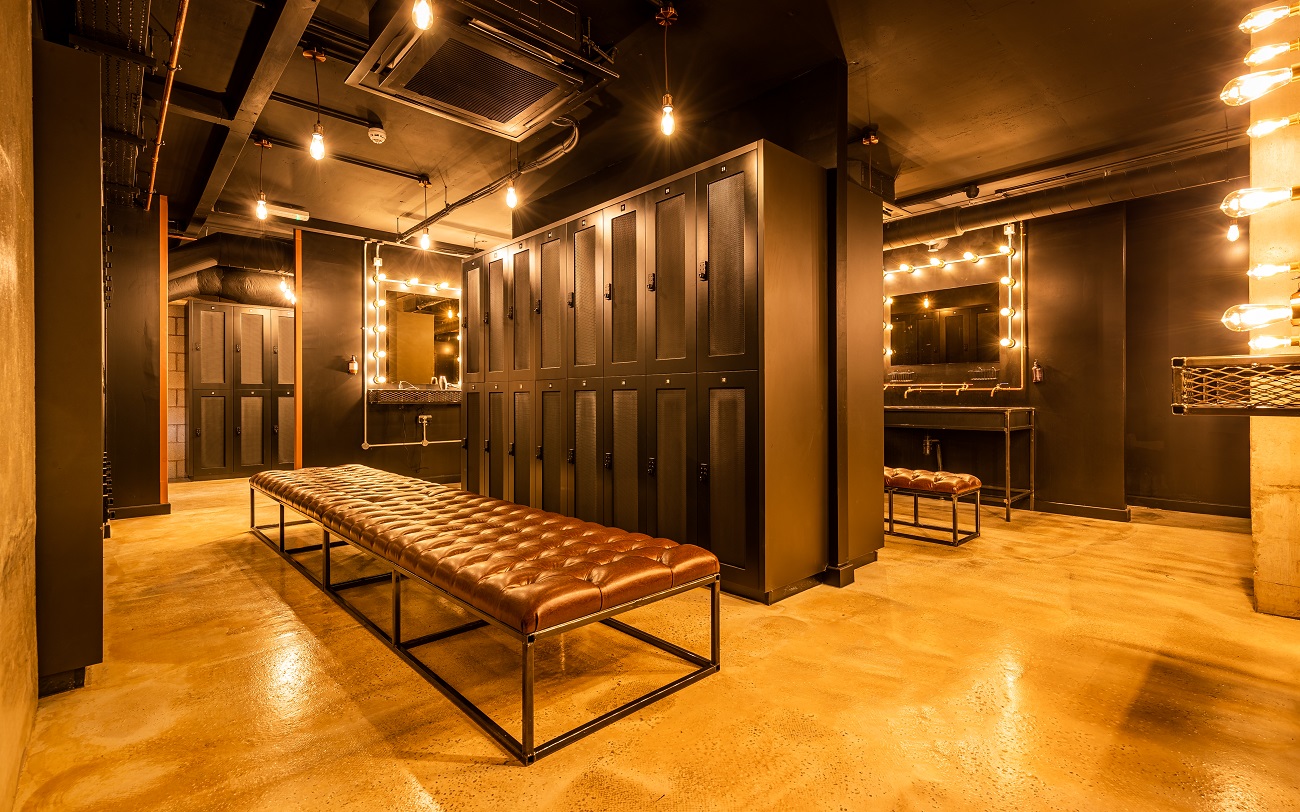 How in demand is TRIB3's services?

Boutique fitness is here to stay. It is the fastest-growing arm of the fitness industry with c.45 per cent of memberships globally being with boutiques. The model capitalises on the experience culture that has flourished amongst millennials (the generation with the most buyer influence) particularly, offering high-service, focused fitness concepts that deliver rich consumer experiences. The industry is set for even further growth as more and more people get active globally, prioritising their wellbeing and looking to the future.
While the COVID-19 pandemic has no doubt had a big impact on the fitness sector as with many industries globally, TRIB3's 'volume boutique' model is able to demonstrate how quickly boutique fitness can rebound with the right set-up, even with distancing and safety measures in place.
A recent TRIB3 franchisee, who opened in August 2020 in the midst of the pandemic, achieved breakeven at month two of trading. The unique studio design, which offers over 40 spots-per-session, allows for a fast breakeven at highly achievable occupancy levels. The group setting simultaneously cultivates strong communities, loyalty and repeat business.
These trends and results show that operators like TRIB3 are in a prime position to leverage the coming market growth in the exciting and important fitness sector.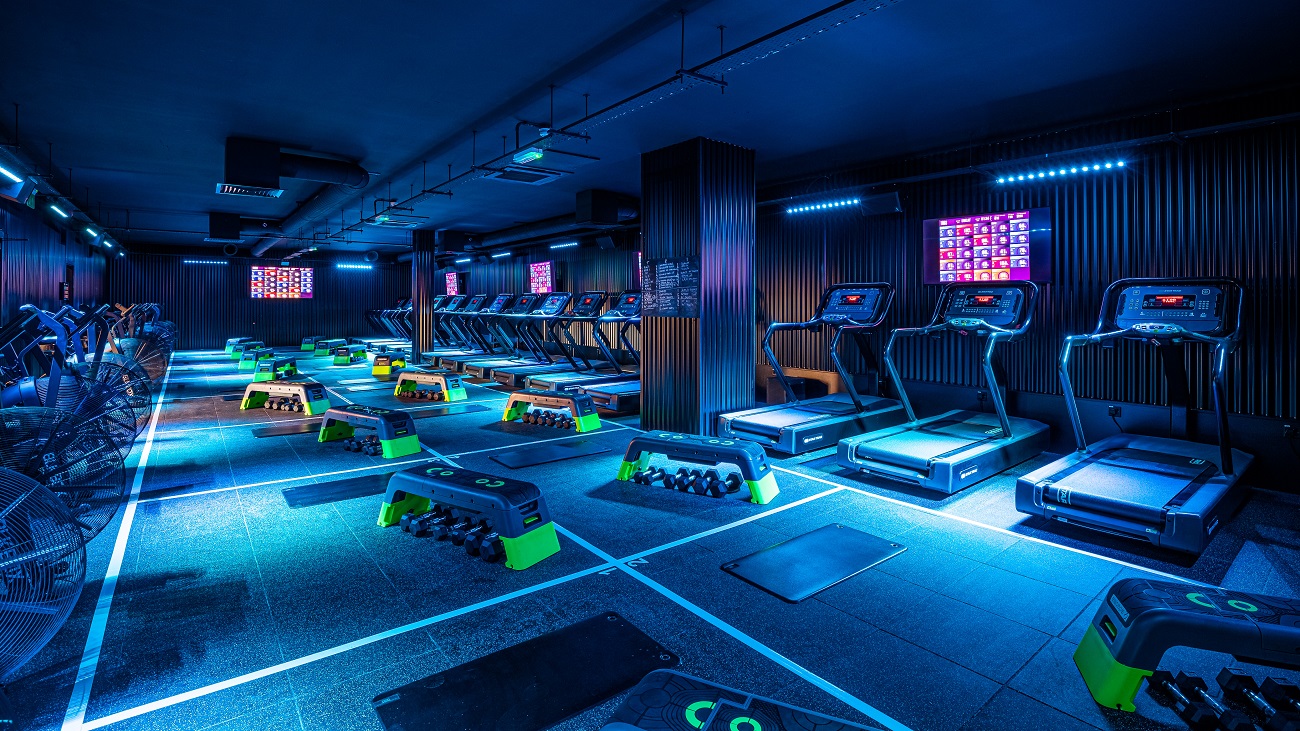 How do I start setting up my own TRIB3 franchise business?
The initial investment to own your own TRIB3 store starts with a £35,000 franchisee fee. Depending on where your store will be located, area demographic and the capital you are looking to invest in the tiered size and spec model, it helps to bring different elements together to create your perfect store. Each TRIB3 store will always feature its signature workout studio to ensure the fastest break even, with just 25 per cent average class attendance needed to break even (that's only 9 to 12 people).
To find out more or to request further information about TRIB3 franchise packages, complete the form below and click on the 'Request Free Information' button now.

Request Free Information
Send a free enquiry to TRIB3 International for further information!
Enquire into this franchise today