Having spent almost a quarter of a century making other people rich, it's now Paul Reynolds' turn
After 20 years as a change manager, entering a huge number of high-profile businesses and exiting with them performing and making more money, Paul Reynolds switched tack late in 2019 and started looking for investment opportunities that had the potential to change his family's life.
"I went through redundancy a few months ago after working for TUI, so my income coming to an end was an additional incentive to get my property portfolio going," said Paul, reflecting on his decision to join Platinum in April 2020 – in the middle of the coronavirus pandemic. "I've loved all of my jobs, and I did enjoy the corporate life but the last few years I've been getting to a point where we are in a financial situation to make some investments.
"I've made a lot of people very rich, and I wanted to do that for myself and my family for a change!"
A MODEL THAT WORKS
After a working life firmly as an employee, Paul has stepped well outside of his comfort zone to join Platinum.
Indeed, he actually considered joining a business coaching franchise prior to taking the plunge into property with Platinum – a well-trodden and familiar path for someone with 20 years in change management.
"Most of my time was spent on developing people and getting businesses to perform through people and performance – getting sales teams, back of house teams and field engineers to be really high performing through great management," added Paul. "I looked at a whole range of franchises. One, in particular, was a business coaching franchise and I already had the skill set that would have enabled me to do that.
"But the marketing side of that was too much of a risk for me and I wasn't convinced by their model."
A Platinum Discovery Day at Heathrow followed for Paul and he quickly started to see the value of the franchise fee when reflecting on the meagre 5 per cent margin being made by a buy-to-let flat he purchased following redundancy several years ago.
He said: "When I sat in the Discovery Day at Heathrow, I was thinking 'the franchise fee is a lot of money and that's the deposit on another BTL property. Could I just go it alone'?
"But now I'm going through the journey and I'm meeting the experts that support me at each step, I realise the fee pays for itself."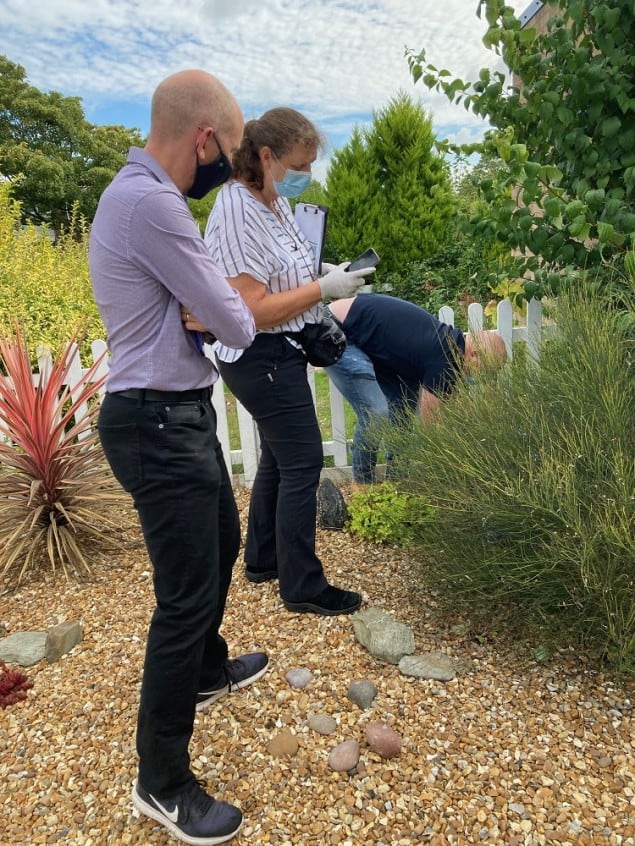 OPPORTUNITY FROM UNCERTAINTY
Paul's confidence in the Platinum business model was backed up by his decision to join in April – just as the UK was still getting to grips with the coronavirus lockdown.
After a small delay to his purchase mentoring with Platinum's Malcolm Crabbe due to the lockdown, Paul went sale agreed on his first HMO at the end of July after several days of viewings.
"We looked at 15 properties with Malcolm and it was a really interesting few days. I learned a lot and really enjoyed it," reflected Paul. "We narrowed the 15 properties down to five and, to me, they all looked fine. But drilling into the projected returns on each property showed they ranged from 8 per cent to 15 per cent.
"Without Malcolm alongside me, I could have easily bought one at the lower end and the difference between 8 per cent and 15 per cent over 10 years is the entire franchise fee."
Paul also absorbed all of the support offered to franchise partners throughout the COVID-19 peak, again reinforcing his confidence in Platinum.
"The business has just adapted very well and carried on running seamlessly, which gives us a great deal of confidence that we're in the right place, and that it can adapt to and survive any future changes to the wider environment," he added. "COVID-19 has really stress-tested the model, we've seen it in action and it's given us confidence that it's really robust for the future."
A FIVE-YEAR PLAN
With his first HMO on the horizon, Paul already has plans in place for the next five years, having been given a solid picture of his family's finances and a cash flow projection by Platinum's financial team.
Next up is his renovation mentoring with Kim Thorogood, but Paul's longer-term, five-year plan to have four HMOs up and running and fully tenanted is also firmly in his mind, too.
"I've digested all the resources on the franchise partner intranet system PlaNet," added Paul. "We've got all the ideas, but I'm sure Kim will challenge us on most of them – I hope she does, too!
"Looking ahead, I have a long list of things I want to do when I have those four properties up and running. I want to make sure I'm still making a difference and I'd love to be more involved in the mentoring side of being a long-standing franchise partner.
"Platinum has given me so many possibilities and in five years' time, I will be able to do whatever I want to do, whether it's joining another franchise, starting a new business, pursuing my coaching and mentoring or just travelling.
"I've never had freedom like this in life before."