The information you submit via our enquiry form is shared only with the franchise business(es) that you have selected.
The franchise business will contact you by means of email and/ or telephone only to the email address and phone number you have provided.
By submitting the enquiry form you are consenting to send your personal information to the selected franchise business.
You also agree to receive further newsletter email marketing from What Franchise.
Close
Did you know?
Wagging Tails has an expected revenue of £30,000 after 2 years!
Request free information in just 60 seconds!
Take the first step in becoming your own boss!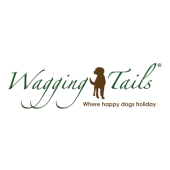 Wagging Tails
A 'home from home' dog boarding business that's an alternative to traditional kennels
Minimum Investment
£4,995
Expected Revenue After 2 Years
£30,000
About Wagging Tails
Wagging Tails is a 'home from home' dog boarding business that was launched by Lisa Suswain in 2007 in response to the demand for a higher quality experience of dog boarding by UK dog owners.
Held in high regard within the industry, Wagging Tails was the first dog boarding business to be licensed in many areas across the South and Midlands. Wagging Tails is also the only dog boarding company to have been invited to be a member of APGAW and was consulted on the new 2018 licensing regulations.
Known for its caring and professional service, Wagging Tails offers dog owners an exclusive service providing a holiday for their dogs in a loving home environment, staying with one of its fantastic dog carers. Wagging Tails only boards one family's dogs with a carer at any one time, ensuring that the dogs receive the same love and attention they are used to getting at home and that their carers enjoy the companionship of the dogs staying with them.

Having successfully established the business herself in the South of England, Lisa set up the Wagging Tails franchise opportunity in 2010 to meet the demand for an alternative to traditional kennels and other existing home boarding providers, working closely with the British Franchise Association (going on to become a full member of the organisation) to achieve this.
Wagging Tails and its franchisees have subsequently won numerous awards for their businesses, marketing, website and social media, and it is currently the only dog care franchise to be Trading Standards Approved having been accepted onto the "Buy With Confidence" scheme. Wagging Tails is the only petcare franchise to have won New Franchisee, Franchisee and Franchisor of the Year at the coveted EWIF annual awards, beating competition from other dog boarding and petcare companies, as well as national companies such as McDonald's, highlighting the strength of its business success and ethical commitment to dogs.
Wagging Tails now boasts a network of franchisees across the country and is continuing to expand. Its priority has always been quality not quantity of franchisees and it is looking for like-minded dog lovers to join the team.
How does the Wagging Tails franchise model work? 
The Wagging Tails franchise model will allow you to build a local business of your own using its successful and proven business model.
As a Wagging Tails franchisee, you will work from home and build a team of local dog carers to provide boarding to local dog owners. Your role will involve day-to-day communications with dog owners and carers in addition to attending local shows, fairs and events to promote the business – all with your dog by your side!
Wagging Tails will provide you with an exclusive territory allowing you to build a large and profitable business over a number of years. Territories are allocated by postcode, so that potential customers are able to clearly identify their local branch, ensuring each territory has potential for significant growth.
This franchise opportunity can deliver the work-life balance many are looking to achieve. The business has low overheads, is cash flow positive and can be run from your home office and fit around family life.
What locations or territories is Wagging Tails looking to operate in?
Wagging Tails is keen to hear from dog owners across the country who would like to run their own dog care business. It is looking for people who are self-motivated and passionate about their dogs and wish to deliver a first-class service to fellow owners in their area. From time to time Wagging Tails has resale opportunities, providing the incoming franchisee with an existing, profitable business.
Why is Wagging Tails a good investment? 
Wagging Tails franchise opportunity is available for an investment of just £4,995 (inc VAT) making it one of the best value investments in the dog care (or any other) industry.
The UK is a nation of dog lovers and 24 per cent of the UK adult population owns a dog, making an estimated canine population of around nine million pet dogs.
While kennels have been the choice for a high proportion of dog owners looking to board their dogs, dog owners typically find it difficult to leave their pets behind when they have to go away and there is an increasing number of people for whom traditional kennels are not the preferred option.
Lisa Suswain explains: "Dogs absolutely thrive on one-to-one attention. When I first started the business, I could see how much peace of mind it gave owners to see that attention focused solely on their much-loved pet and that continues to this day to be the basis for our business – providing a true home-from-home experience."
Did you know?
Wagging Tails has an expected revenue of £30,000 after 2 years!
Request free information in just 60 seconds!
Take the first step in becoming your own boss!
The UK's pet market is one of the largest in Europe, and there will always be demand for people offering services in this sector. In addition, Wagging Tails is the only petcare franchise to have achieved Trading Standards' 'Buy With Confidence' status, providing extra reassurance to incoming franchisees and dog owners alike that the business is ethical, honest and legal.
Wagging Tails was also the first pet care franchise to fund its own assistance dog, Neve, working with its charity partners Hearing Dogs for Deaf People. To date, Wagging Tails has raised well over £20,000 for the charity. All franchisees have the opportunity to get involved with the charity as much or as little as they like.
On average, current Wagging Tails franchisees have been working within the network for over four years and its first franchisee is still operating successfully 10 years after launching, so Wagging Tails is obviously doing something right!

Where in the UK is the Wagging Tails franchise based?
Wagging Tails' head office is in New Forest in the south of England, however, it welcomes franchise enquiries from across the UK.
What support and training do Wagging Tails franchisees receive? 
Franchisees are provided with everything they need to be able to hit the ground running in their local area, from full training in the Wagging Tails systems and procedures to guidance on taking on carers and ensuring they are licensed and insured, through to dealing with advertising, marketing and social media.
The company provides continuous and ongoing support to ensure the long-term success of its franchisees.
As part of the price of their franchise, franchisees receive car decal and branded clothing, a day with an existing franchisee following head office training, enrollment on a first aid course and a diploma in dog behaviour.
Good communication skills, dog ownership experience, a love of dogs and motivation for joining the network are paramount to the success of the business.
How in demand are dog boarding services right now?
Dog care, and the Wagging Tails service, in particular, is in constant demand from dog owners across the UK, with some owners booking as far as two years in advance to secure their dog's holiday with the right carer.
Most families with a dog go on holiday regularly and only a small proportion takes their pet with them, so there is always a need for dog care. Wagging Tails service always begins with a 'sniffing out meeting', where owners and dogs get to meet their selected carer.
"We know from over 13 years of experience that this not only helps dogs to settle in quickly when they return for their holiday but also allows our carers to be sure it's the right match," Lisa explains. "It gives owners complete transparency and peace of mind that they know who will be caring for their dog and where they will be staying."
Despite the current COVID-19 outbreak, Wagging Tails is still receiving bookings and enquiries from new and existing customers for future holidays in the next 12 to 24 months and the brand is confident that when restrictions are lifted there will be as much if not more demand for the service. The business grew throughout the 2008 recession so know from experience that the service is still a priority for dog owners even in times of difficulty.
What are the Wagging Tails franchise terms of agreement and renewal?
 
The Wagging Tails franchise agreement is for a five-year period, with no renewal fees. Unlike other petcare franchises, Wagging Tails does not charge a minimum monthly franchise fee (just the set 10 per cent) nor does it insist you pay into an advertising levy. This is much appreciated by new franchisees in the early months when they are launching and also in the unprecedented times faced during COVID-19.
How can I get started on setting up my own Wagging Tails business?
By clicking the button below, Wagging Tails will get in touch and arrange a no-obligation chat about the business, answering any questions you may have.

Request Free Information
Send a free enquiry to Wagging Tails for further information!
Enquire into this franchise today