The information you submit via our enquiry form is shared only with the franchise business(es) that you have selected.
The franchise business will contact you by means of email and/ or telephone only to the email address and phone number you have provided.
By submitting the enquiry form you are consenting to send your personal information to the selected franchise business.
You also agree to receive further newsletter email marketing from What Franchise.
Close
Did you know?
Bargain Booze has an expected revenue of Depends on store turnover after 2 years!
Request free information in just 60 seconds!
Take the first step in becoming your own boss!
Bargain Booze
A group of off-licence and convenience stores selling discounted alcohol, soft drinks and e-cigarettes
Minimum Investment
£15,000
Funding Support
Tills & Sign Investment
Total Investment
Dependant on store size and type
Franchise Fees
Depends on store type
Expected Revenue After 2 Years
Depends on store turnover
About Bargain Booze
Bargain Booze is a group of off-licence and convenience stores selling discounted alcohol, non-alcoholic drinks, and ecigarettes. It was established in 1981 and formed part of the Conviviality Retail chain of convenience stores.
Subsequently, Bargain Booze was bought by Bestway which was founded in 1976 and, at the time of the buy-out, was the eighth largest private business in the UK. The success of the business led to the launch of the franchise network in 1988 and the firm now claims to be one of the leading and largest off-licence and convenience store groups in the UK.
Bargain Booze offers customers discount prices on a range of market-leading alcoholic beverages including lager, beers, cider, shots, alcopops, non-alcoholic drinks, snacks, confectionary, and ecigarettes. These products are available both at Bargain Booze stores and online via its website.
Bargain Booze provides customers with low prices, quality goods, a wide range of products, convenience, and high levels of service. Bargain Booze looks to its franchise holders to provide all of these services.
How does the franchise work?
All you need to do is contact the head office by filling in the enquiry form on this page to kickstart your franchising journey with Bargain Booze. A team member will then contact you for initial discussions before guiding you through the application process, should both parties opt to go ahead. Before committing, you must be sure that you and Bargain Booze are a good fit.
Before you can become a franchisee, you would have to meet several requirements:
1. Premises: Given you would be opening a retail store, you need suitable premises from which to sell goods and where the stock can be displayed and stored. Bargain Booze will offer advice regarding premises location and size.
2. Licence: Given you will be selling alcohol, you or a staff member must hold a Personal Licence so that you can do so legally. To qualify for a licence, you must be over 18 and hold a licensing qualification such as the APLH License / Level 2 Award. Applications are made through the responsible council, and the relevant qualification courses are offered by a multitude of organisations nationally.
3. Checks: You must also get through a Criminal Record Bureau (CRB) or a Disclosure and Barring Service (DBS) background check.
All of these must be in place before you will be permitted to trade under the Bargain Booze umbrella.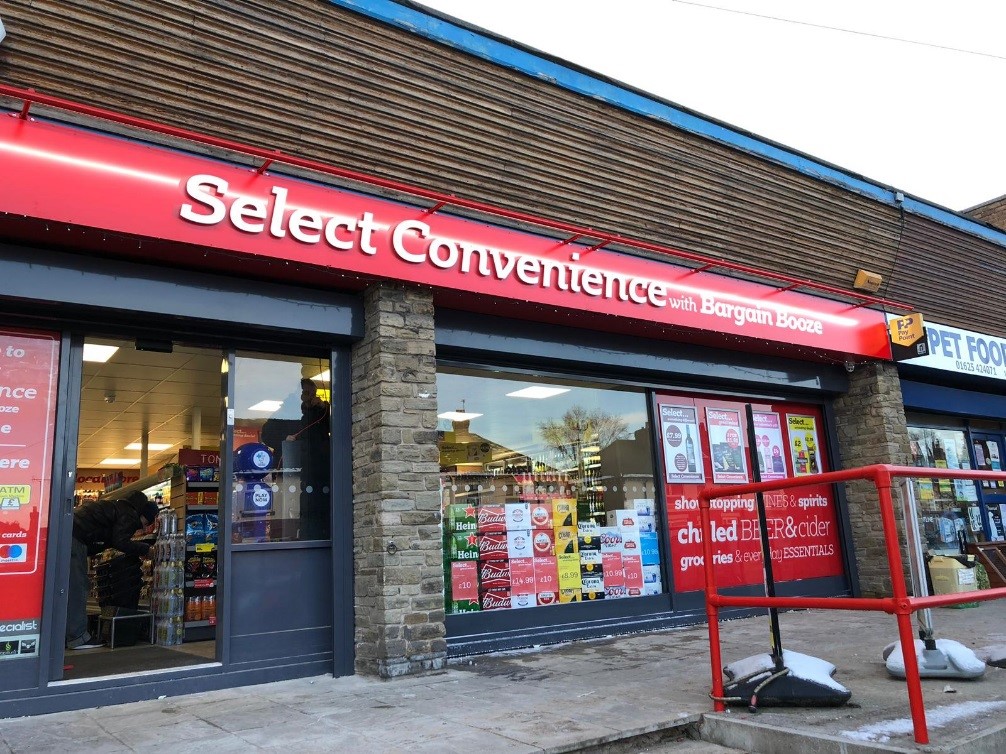 What is Bargain Booze looking for in its franchisee owners?
Bargain Booze is looking for people:
• with a strong desire to improve business skills
• who like to use proven systems and structures
• who believe that customers must be highly valued
• who have an entrepreneurial spirit.
How much does a franchise cost?
You will need £15,000 in working capital. The full cost of a franchise depends on the location of your store. Fees include set-up costs, marketing fees, etc.
In addition, the brand has agreements with Tills & Sign Investment to offer financial support to prospective candidates in order to launch their businesses.
What will I get from Bargain Booze for my investment?
In addition to a licence to trade using the Bargain Booze name and the backing of the reputation and national marketing of the group, you will receive:
• Training: This will take place both at the head office in Crewe and in your own store. The training covers operations, using the provided Electronic Point of Sale (EPOS) system, and marketing.
• Support: Head office will provide you with assistance with setting up your new store pre-opening, the day-to-day running of your outlet, merchandising, marketing, computer backup, and legal advice.
• Technical: You will be supplied with a free EPOS system that will make the sales and financial management of your store far easier, as well as have access to remote online EPOS ordering.
• Operational and financial: As a franchisee, you will receive up to 4 per cent rebate on purchases.
• Delivery service: Industry-leading delivery service with up to two deliveries per week, within a four-hour window. Its delivery teams go the extra mile and won't just leave stock at your door but will bring it inside too.
• Paperwork is kept as simple as possible, and you will be given 14 days credit on all purchases.
• Access to best in class alcohol range
• Full grocery, impulse and food to go offer*
• Access to BestOne chilled & frozen range*
• Improved retail margin & price tiers*
***Select Convenience only
Did you know?
Bargain Booze has an expected revenue of Depends on store turnover after 2 years!
Request free information in just 60 seconds!
Take the first step in becoming your own boss!
Any other matters, if applicable, will be discussed with you as your application progresses.
Do I need retail management experience to become a franchise owner?
No, you don't need retail industry experience. However, business and client care experience is hugely beneficial for you to become successful.
As mentioned, what you do need are premises. If you don't already have a store you must locate and rent suitable premises. You also must either have the required capital or qualify for financial assistance to fund your Bargain Booze venture. Finally, if you don't have the necessary qualification you need to obtain one so that you can apply for a Personal Licence.
Failure to meet these practical, financial, and legal requirements will render your application null and void.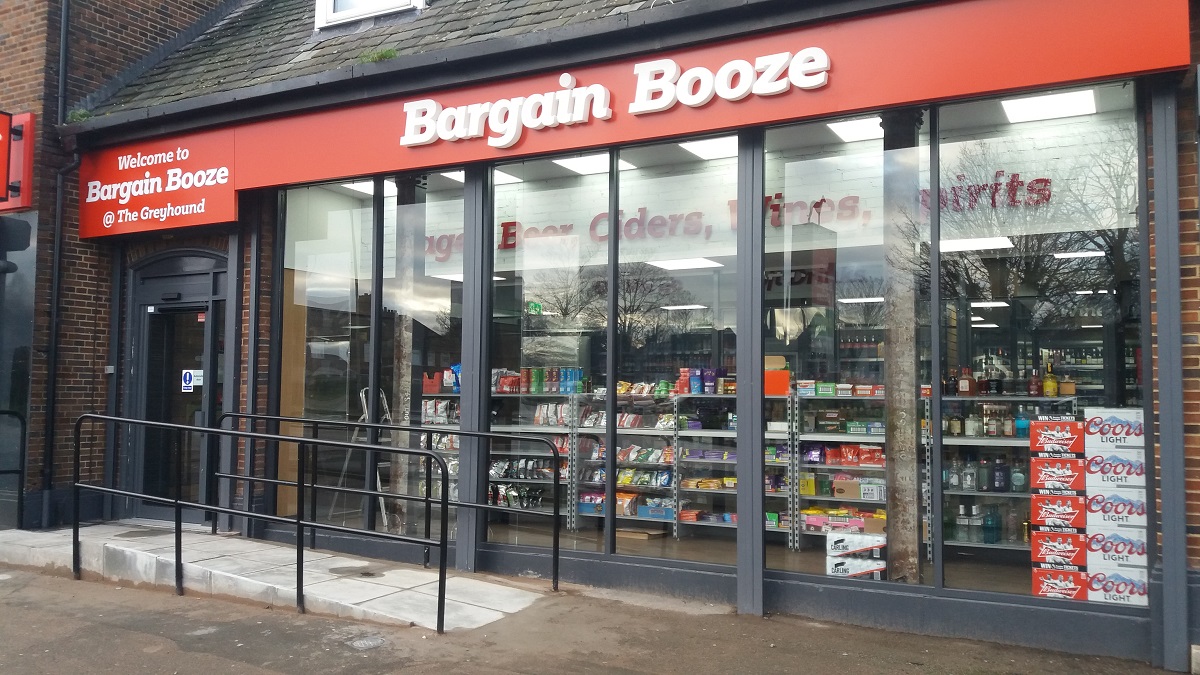 Where does Bargain Booze operate?
There are in the region of 600-plus stores in the Bargain Booze network. They are located throughout the UK.
Will I be able to get an area of my choice and are there any Bargain Booze franchises for sale near me?
You would have to enquire directly with the franchisor in this regard.
What are the average earnings and profits to be made?
There are several factors that impact earnings including store location and how well a franchise is run.
Is income guaranteed?
As with any business and franchise, income is not guaranteed as it depends on several factors. In large part, the success – or lack of it – is the responsibility of each franchisee.
How soon will I start making money?
The delay will be with (a) finding the right premises for your new Bargain Booze outlet, (b) attending a course to get an APLH License / Level 2 Award, and (c) obtaining a Personal License. Depending on which licensing authority you must go through, the Personal Licence will be issued anywhere from one week to three months.
Once all the practical and legal requirements are in place, you should start earning from the first day the doors of your stores are open.
Do I need to do my own marketing?
You will benefit from the weight of a well-known brand behind you and the national marketing the group carries out. The need for any additional marketing or sales activity will be discussed with you during initial discussions.
What is not included when I purchase a franchise?
You will have to pay the fee for the training course you attend, the +- £37 council charge for the Personal Licence, and – possibly – approximately £25 for the CRB check.
While these are one-off costs, you will also have monthly overheads such as rent, stock purchases, insurance, wages (if you have staff), and other routine operational costs such as cleaning products, telephone charges, etc.
What locations or territories is Bargain Booze looking to operate in?
Bargain Booze is currently looking to expand its operations in England and Wales.
What are the franchise terms of agreement and renewal?
The franchise agreement term is for three years.
How do I start setting up my own Bargain Booze business?
To find out more, or to request further information on franchising with Bargain Booze, complete the form below and click on the 'Request Free Information' button now.
Request Free Information
Send a free enquiry to Bargain Booze for further information!
Enquire into this franchise today