If you want to be part of a business that helps others, then investing in a care and elderly services franchise may be just what you need. Here are the top 10 care franchises in the UK
1. Kare Plus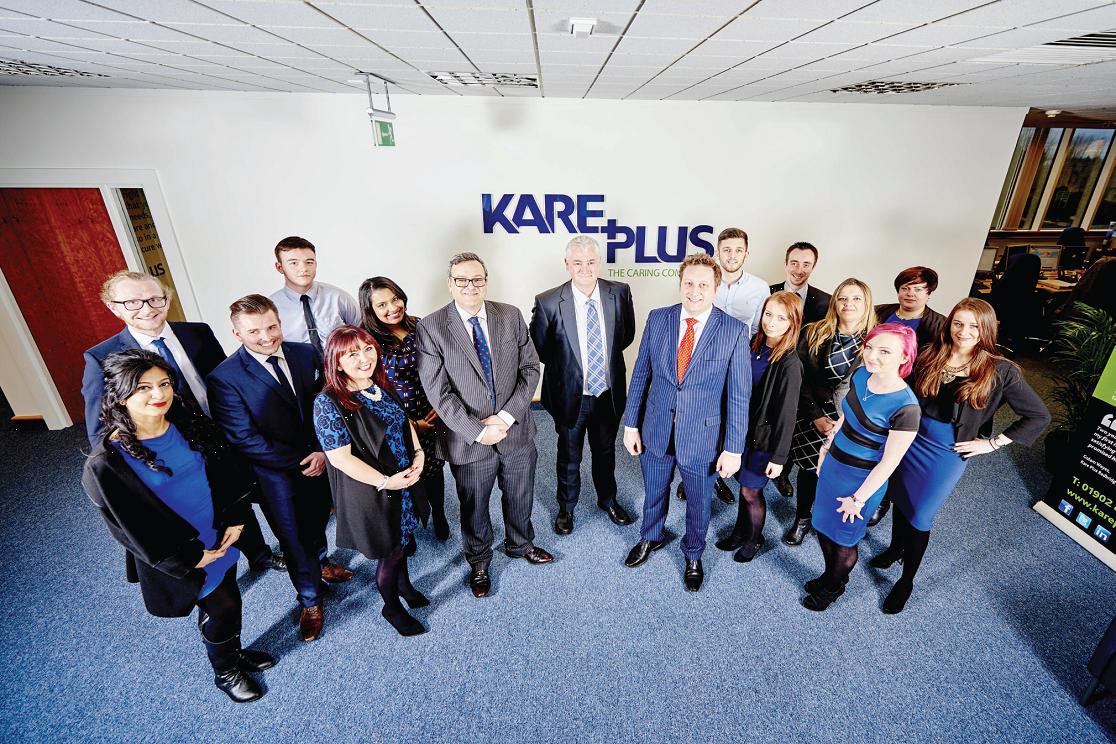 Kare Plus has more than 70 branches across England and Wales providing nursing, care and support to public and private health care settings and to people in their own homes.
With an ageing population and increasing pressure on public health services, Kare Plus offers franchisees an opportunity to join the rapidly expanding and in demand private health care sector.
The company began in 1989 and has developed a proven UK model, guiding franchise owners through a five-year agreement with multiple service offerings and income streams - from providing nurses to care homes and private hospitals, to managing care workers looking after people in the local community who require care in their own homes.
From day one, Kare Plus franchise owners have access to clients through the company's range of national contracts. With the help of their business development manager, they will also build relationships in their local area, procuring local contracts and clients to supply staff to.
With guidance from the award-winning support team as well as their BDM, recruitment of staff is achieved through a mix of traditional and digital marketing campaigns, local exhibitions and job board advertisements. To keep you, your local brand and your local community safe, all staff are subject to a strict compliance procedure and have access to ongoing training.
WHAT YOU NEED TO KNOW
Investment level:
£40,000 (plus VAT) plus working capital
What you get:
exclusive rights to an assigned franchise territory; intensive week-long training course; operations manual; dedicated business development manager; marketing support; contract support; initial set-up assistance; recruitment and staff compliance support.
2. Radfield Home Care
Radfield Home Care is a business built on a very clear sense of purpose. That purpose is the same today as it was more than 35 years ago when franchisors Alex Green and GP Dr Hannah MacKechnie's parents first set up the Radfield business as a residential care home for the elderly in Shrewsbury, Shropshire.
As the world has changed in many ways since then, the business has continued to be a leader in home care innovation. Under the vision, passion and leadership of brother and sister franchisors Alex and Hannah, Radfield Home Care is now a multi-award winning home care business, operating nationally through a network of franchise partners and providing exceptional care and support to clients and their families every day in their own home.
"Radfield's family values were a big attraction," says Jennie Bardrick, co-director of Radfield Home Care Havering and BrentwoodHavering. "With Hannah and Alex being brother and sister and with Lisa and I being cousins, we could really relate to the Radfield way. The values-led company culture and being part of an emerging franchise appealed greatly as opposed to a more established home care brand as it allowed us to influence the growth of the franchise network and have a voice."
Look no further than Radfield's unique Caring for our CarersTM pledge to see how the business makes good on its commitment to providing the best care possible. Exceptional care starts with exceptional carers, which is why Radfield Home Care focuses on best-in-class training and support for its team of dedicated care professionals.
WHAT YOU NEED TO KNOW
Investment level:
The minimum investment is £27,000
What you get:
Comprehensive 20 days of initial training, dedicated pre-launch process, dedicated franchise support manager, 360 degrees support throughout the life of your franchise, exclusive territory, operations manual, fully managed and optimised local website, six-month comprehensive marketing content and access to and use of leading operational technologies
3. Avant Healthcare

Created to provide quality, sustainable care services, the Avant Healthcare business is based on a combination of experience and knowledge gained from an owner who has more than 17 years of success in the care sector. The company's mission is to enable people to remain living in their own homes as long as they want, with the right care professional to look after them.
Avant works closely with many specialist charities and organisations to ensure it offers the best support for those with dementia, mental health problems, physical disabilities, learning disabilities, Parkinson's, brain or spinal injuries, multiple sclerosis and motor neurone disease, among other conditions.
The company also provides care after a stroke, palliative care and specialist support for children and their families.
A team of central support staff assist franchisees to develop their business, while monitoring that quality of care is upheld. In addition, the team provides advice and support to guide franchise partners in running their businesses - especially helpful in the first few years of trading.
WHAT YOU NEED TO KNOW
Investment level:
including working capital, between 80,000-£100,000. Personal funds of around £40,000 are also required
What you get:
full induction training covering the 15 standards in the Care Certificate; ongoing training and support, with regular reviews and meetings throughout the year.
4. Right at Home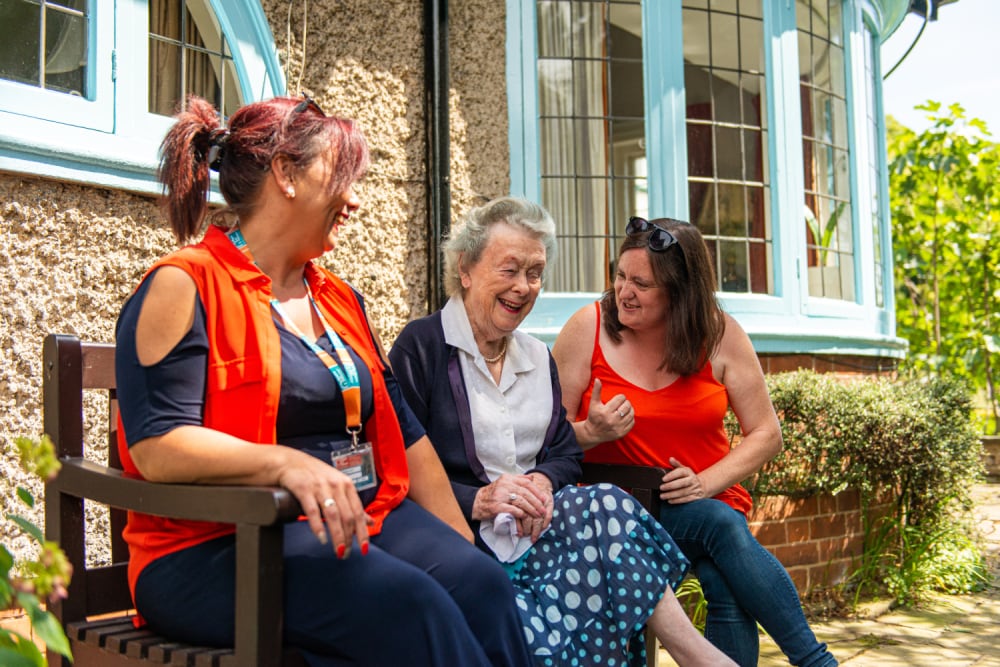 An award-winning franchise, Right at Home delivers quality home care services, empowering people to enjoy their independence and live the way they want to.
This management franchise is built around a commitment to quality in order to achieve long-term profitability as the first choice provider of home care in the private sector. Right at Home is motivated to partner with the highest quality of franchise owners, not the highest number.
Consequently, it offers an opportunity to join a close team and benefit from being part of a highly engaged and supportive network, whose members add value to the Right at Home brand and reputation across the UK. Right at Home has one of the highest franchisee satisfaction ratings in the franchise industry. The strength of its systems has resulted in Right at Home UK receiving Five Star Franchise status for the last two years and being recognised as the British Franchise Association's Emerging Franchisor of the Year in 2014.
New franchise owners don't need previous sector experience, as they are supported to recruit experienced registered care managers as part of the comprehensive business support offered.
WHAT YOU NEED TO KNOW
Investment level:
Initial franchisee fee is £33,995 (plus VAT). Working capital is also required. Total investment: up to £120,000
What you get:
full training; initial and ongoing support; exclusive territory; operations manual; managed local website; stationery and marketing materials; bespoke operational software; annual conference and awards.
5. Ableworld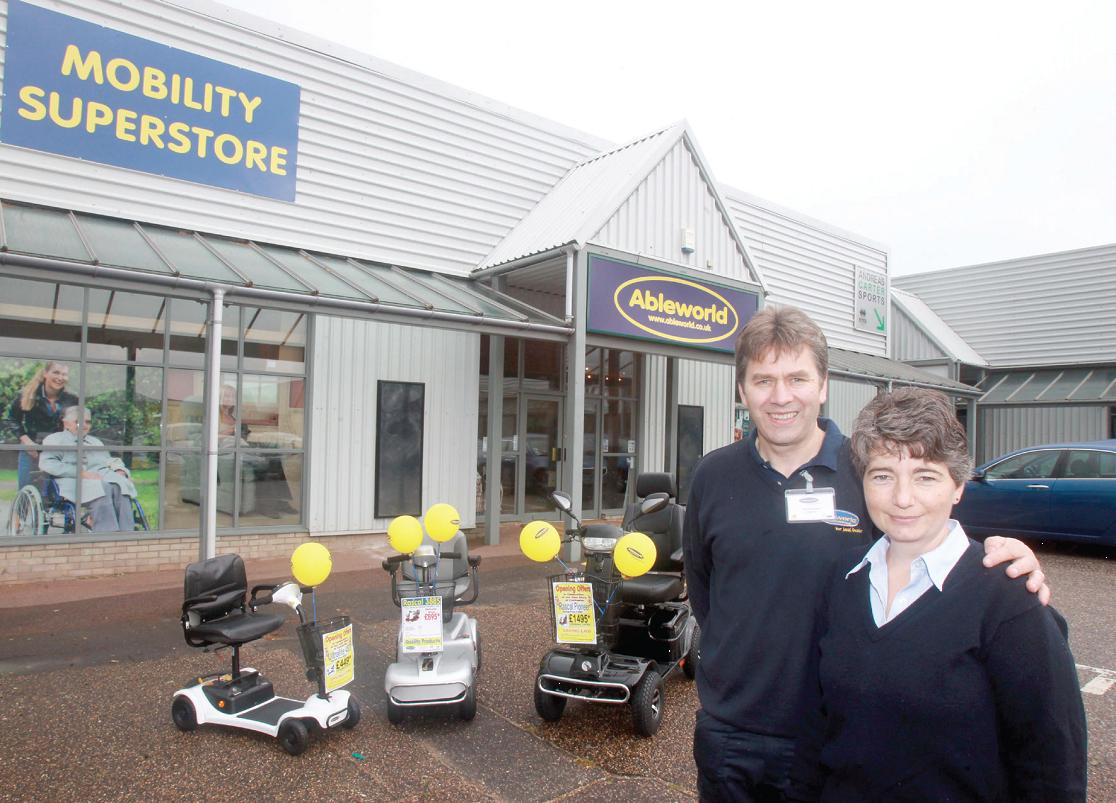 Ableworld has offered its trusted brand and proven model as a franchise business since 2008.
The company and its franchisees benefit from the unprecedented growth in the number of elderly people in the UK and the market for mobility equipment is buoyant and growing.
There are currently 11 million people aged 65 and over, a figure that's set to rise by 50 per cent in the next 20 years, while 9.4 million people have a disability - approximately 18 per cent of the population.
For Ableworld and its network of franchisees, the figures underline the potential that exists in this sector. With an ageing population and people living longer, the need for products to help with mobility or illness increases. Products such as stairlifts, rise-and-recline chairs, mobility scooters and a host of smaller aids help people live more comfortable and active lives.
Paul Boniface, Ableworld's franchise director, says: "We see franchising as our main engine of growth. By the time we reach our medium-term goal of 60-70 retail outlets, at least 70 per cent will be franchise owned."
WHAT YOU NEED TO KNOW
Investment level:
£75,000
What you get:
extensive training; full support; operations manual; access to experienced industry mentors; advice on retail property purchase; newsletters; marketing launch pack.
6. Home Instead Senior Care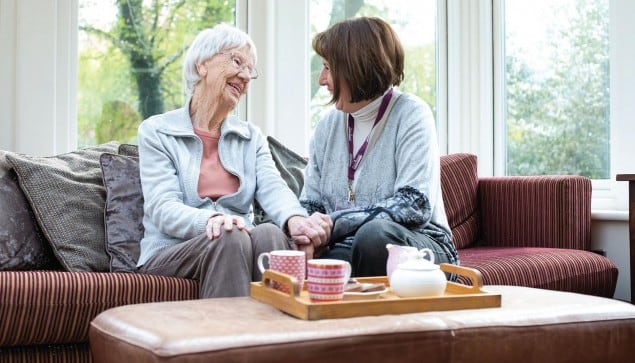 A pioneer of relationship-led, non-medical care for older people, Home Instead Senior Care has 1000 franchises operating in 17 countries.
The company places its clients' needs at the heart of everything it does and forms a bespoke service tailored around what they wants.
Home Instead's mission is to become the UK's most admired care company by changing the face of ageing. This means delivering the highest quality domiciliary care to enable senior citizens to remain living independently in their homes, safe and well and with an admirable and fulfilling quality of life.
The company offers a management franchise and no care experience is needed, as full training is provided. Territories are available across the UK.
WHAT YOU NEED TO KNOW
Investment level:
initial franchise fee £37,500 (plus VAT)
What you get:
new owner training; ongoing support; marketing assistance, including quarterly PR programmes; lead and referral generation; bespoke management software; half-yearly meetings; annual conference.
7. Promedica24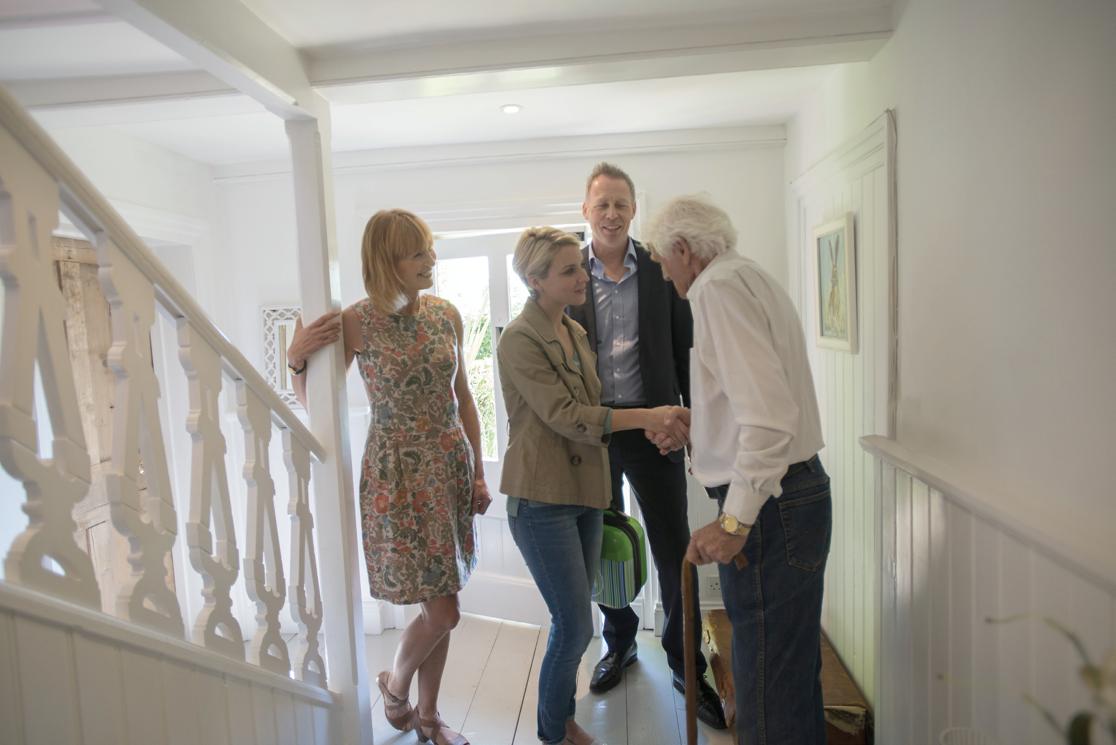 The proportion of older people in the population is growing fast and there are more of us requiring help in old age. According to Age UK, there are now more people in the UK aged 60 and above than there are under 16.
There's no doubt the demand for live-in care is increasing rapidly and the market is set to grow exceptionally. Many families are now looking for a compassionate, affordable alternative to moving into a care home.
As a Promedica24 franchise partner, you will benefit from far more than just an established brand. The company will provide you with an extensive package of services to support you every step of the way. This includes full training and support, a comprehensive package of tools and activities, as well as personal support in your everyday work.
As a Promedica24 franchise partner, in the third year of operation, it's feasible to have a turnover in excess of £150,000. If you have the right philosophy and are prepared to learn, you can create a business with both moral and financial value.
WHAT YOU NEED TO KNOW
Investment level:
Initial franchise cost is £15,000
What you get:
one-week training in Poland; one week's training in the UK; training and recruitment of all care staff; quarterly regional meetings; assistance with developing your business plan; assistance with local marketing plans; regional and national advertising.
8. SureCare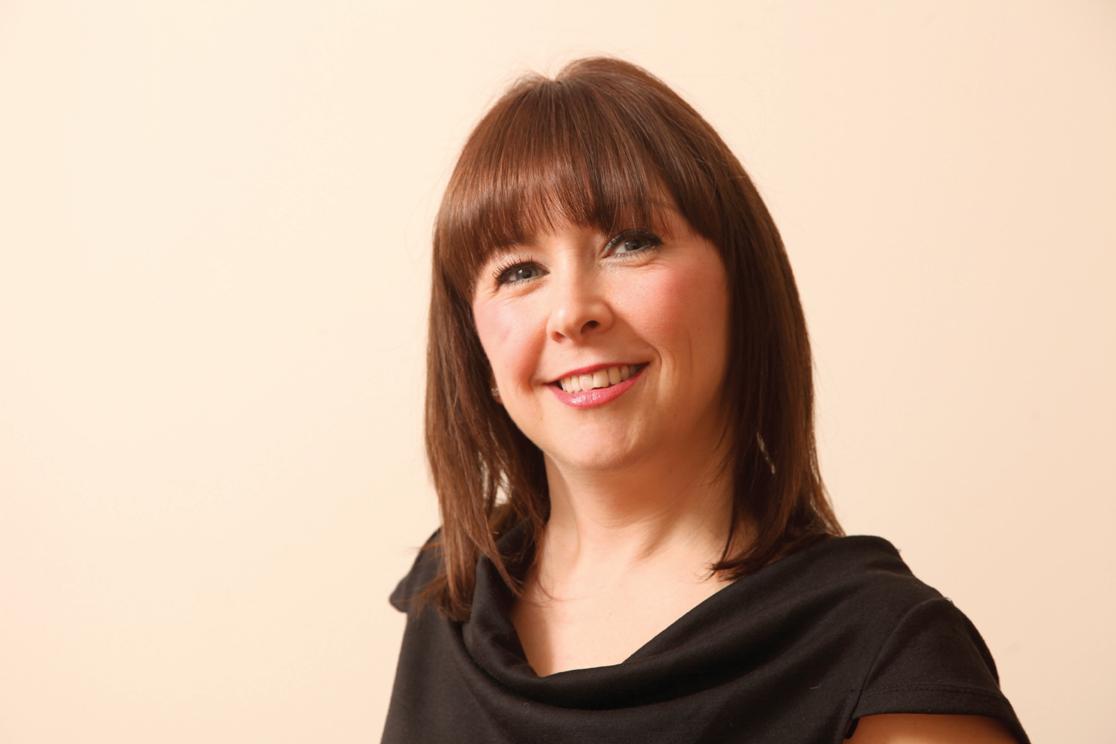 SureCare is looking for franchisees who either come from a care background or are simply looking to become their own boss in a fast-growing sector.
The company, established in 1994, provides franchisees with all the training, development and support they need to start and grow a successful and profitable franchise.
SureCare is an ambitious business offering franchisees multiple revenue streams across personal care and support, home services, child care, respite and holiday care, dementia care and various other areas of care.
Keith Hume, a SureCare franchisee in Merseyside, says: "I was impressed by SureCare's approach to developing and delivering care and home services. The company recognises people's requirements are changing all the time and that there is a need to provide a comprehensive range of services to meet those needs.
"SureCare offers franchisees like me multiple revenue streams, as well as all the support I need to build a successful business."
Vikki Donnachie, SureCare's franchise sales manager, says: "Keith did not have a background in care, but he had great business experience and a burning desire to be his own boss."
WHAT YOU NEED TO KNOW
Investment level:
£32,000
What you get:
comprehensive induction and ongoing training; operating manuals; help to find a suitable office; management support; assistance with all compliance and regulations, including CQC and Ofsted; marketing and PR support; website and social media support; tender support.
9. Heritage Healthcare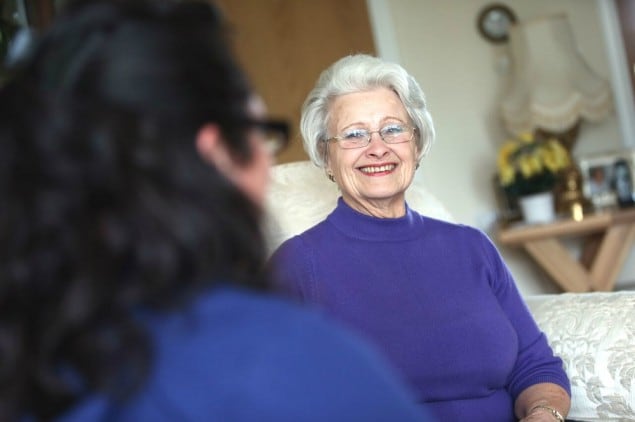 A Heritage Healthcare franchise offers an excellent opportunity to own and run a profitable business in the home care market. It's a family run business with more than 60 years' experience of delivering quality home-based care within the community.
Services focus on arranging for carers to assist people within their own homes with personal and practical support to help them remain independent and ensure they get the most out of life.
Franchisees receive extensive pre-start assistance, as well as ongoing support to run and manage their business. With territories available nationwide, Heritage Healthcare is looking for committed, ambitious and motivated people who have the desire to own, operate and develop their own business.
Each territory is protected and offers the potential for substantial growth throughout the term of the franchise agreement. A minimum of 40,000 people aged 65-plus will live within your designated area.
Demand for high-quality care in the home is rising significantly and all indicators point towards continued long-term growth in the home care market as a result of increased life expectancy and a growing desire for people to continue living in their own homes.
WHAT YOU NEED TO KNOW
Investment level:
Franchise package is: £29,995 (plus VAT) plus £60,000 working capital
What you get:
full training; ongoing support; protected territory; assistance with producing a business plan and raising capital; operations manual; accounts system; health and care software; marketing and PR launch; initial supply of stationery.
10. Extra Help
This company runs a home help and domestic services franchise network that operates in a rapidly growing, recession resilient market.
Its original objective was to respond to the needs of elderly people living independently who required help with everyday tasks, such as shopping and meal preparation. Although helping the elderly remains the company's passion, Extra Help's services have since expanded to include new and working parents, time-poor professionals and just about anyone who needs assistance.
Having set up its own company-owned branch in Plymouth, Extra Help now has franchises throughout the UK. Extra Help is a management franchise, so the franchisee's role is to build their client base and recruit responsible, caring and honest home helpers to meet those clients' requirements.
WHAT YOU NEED TO KNOW
Investment level:
£12,000
What you get:
introductory, residential training course; follow-up training; ongoing support from dedicated franchise manager; regular marketing and social media support; postcoded territory; promotional literature and stationery; telephone number with call answering service; Extra Help email address and web page; start-up business advice; health and social care insurance for the first year.
11. Apollo Care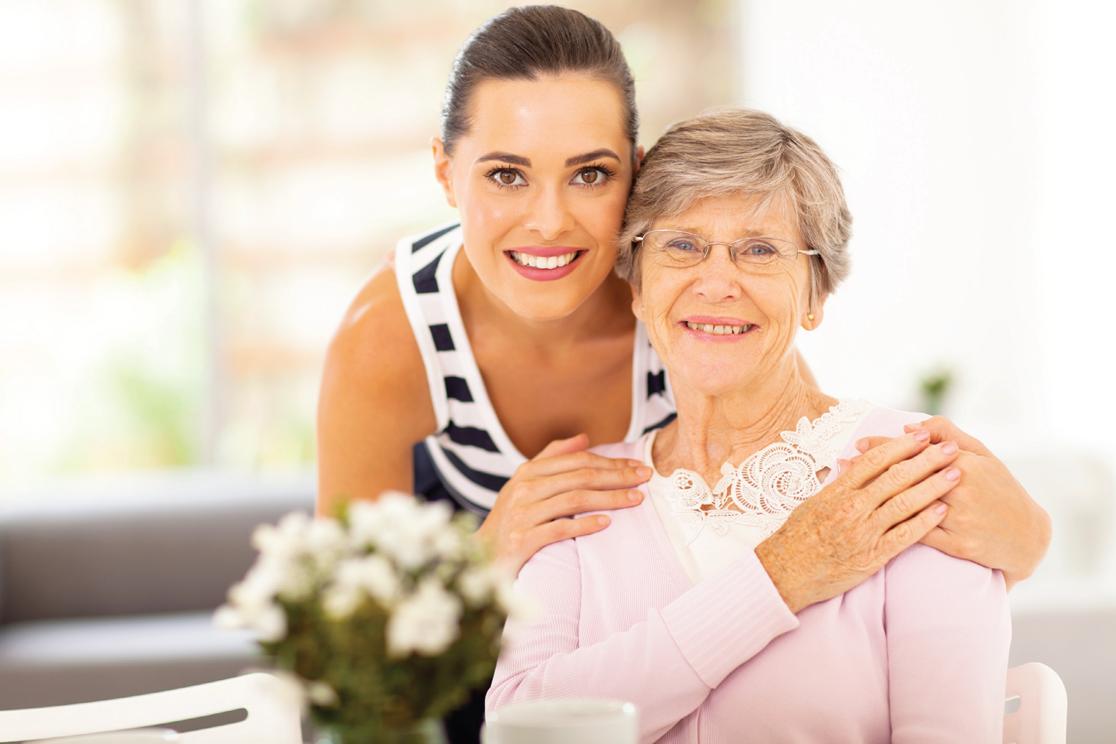 Founded in 2011 by health and social care professionals Cheryl and Susan White, Apollo Care is dedicated to providing a service that enables elderly people to retain a greater level of independence and remain living in their own homes for as long as possible.
During their time working as a community nurse and social care manager respectively, the sisters saw the need for a home care provider that focused on flexible, individualised care packages.
While visiting patients at home, Cheryl had witnessed the effects of social isolation on elderly people in her area. After contacting several providers in an attempt to access support for these people, Apollo Care was born.
Each office is owned and managed by a franchisee who shares a passion for caring. While many franchisees have some hiring and management experience, some have concentrated solely on the care side of their career.
To address potential skills gaps in this area, Apollo provides full support and advice to those who join the business, including systems and policy training at head office and office management training with an existing franchisee.
WHAT YOU NEED TO KNOW
Investment level:
£16,000
What you get:
full training; marketing support; care planner software; staff uniforms; business set up help; ongoing human resources and management support; stationery; Care Quality registration.
Like what you've read? If starting a healthcare franchise in the UK sounds like the perfect business opportunity to you, take a look at our franchising opportunities and enquire today to get started!