The new sites will generate more than 900 new jobs over the next three years
New CEO Colin Hughes and his new senior management team have set their sights on bringing the total number of Four Star Pizza (FSP) stores to more than 100 by 2025.
The Irish-owned pizza chain, established in 1986, currently operates 42 outlets in the Republic of Ireland and 14 in Northern Ireland.
With a wealth of senior executive experience for a host of major hospitality-based companies, Northern Ireland-born Colin took over the role of CEO for Four Star Pizza (Ireland) in January this year.
Following a root-and-branch review of the business, he has identified several areas for growth, setting a target to open an additional 27 stores in the Republic and a further 18 in the North.
The proposed timeframe for this expansion includes the opening of four new stores this year with a further 16 in 2023 and 25 more in 2024.
An average of 20 jobs per store will see the company create more than 900 new jobs during this period.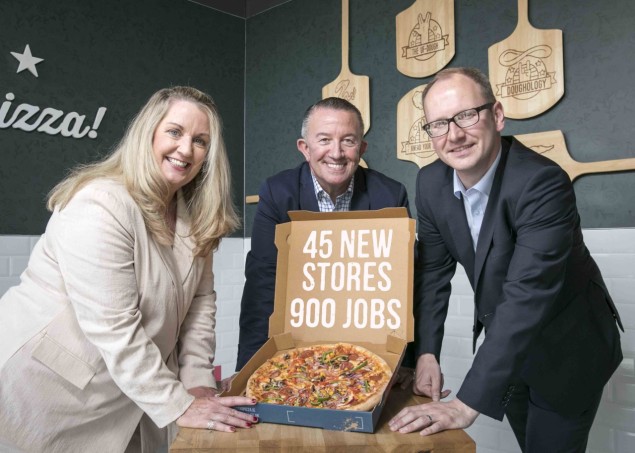 "It's been an extremely busy, but very productive, first few months in the job," explained Colin. "Our ultimate goal is for virtually everyone in Ireland, north and south, to have access to a local Four Star Pizza outlet, and the road to achieving that has already started.
"As purse strings tighten across the country, the convenience, affordability and value for money that Four Star Pizza provides, without compromising on quality, has provided a platform from which we can expand to satisfy increasing demand from our loyal and ever-growing customer base."
Aside from company expansion, Colin has targeted a number of other areas to accelerate Four Star's forward momentum, including franchisee training, menu improvements, new product development and innovation. This will also include brand refreshment, store refurbishments, delivery options, and enhancing the company's digital proposition.