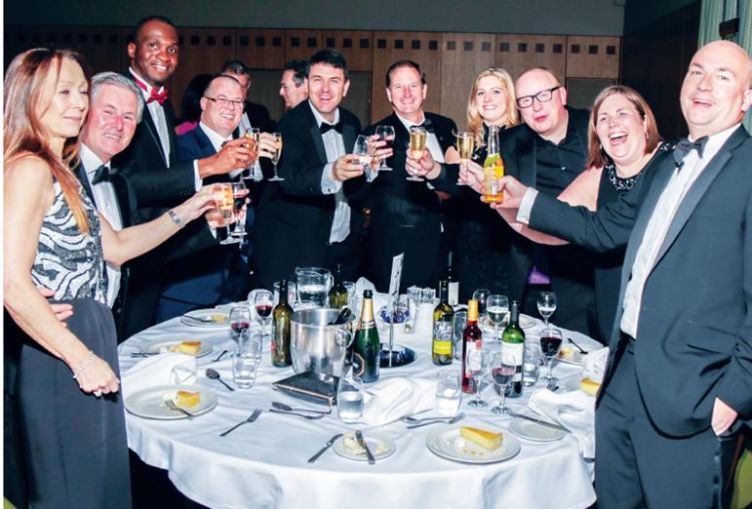 It's true to say that anyone buying a franchise is looking to build a profitable business, but most people are not just looking for financial rewards. Business owners also want job satisfaction, recognition from their peers, personal growth and the freedom to enjoy time with family and lifestyle. So what did ActionCOACH UK offer that saw 40 new franchise partners join them in 2015 and another 12 at the start of 2016?
NUMBER ONE POSITION
ActionCOACH took the number one position in the business services sector in Franchise Direct's Global Top 100 Franchises in 2016 and the satisfaction of their franchise partners is the only way to keep them in the number one spot, explains ActionCOACH UK Co-founder, Ian Christelow.
He says: "Many people still associate franchises with fast food and men in vans. Others think of franchises as a good part-time option when changing gear from a City job to focus on work-life balance.
"But you can find the same or greater fulfilment in a wide range of proven and highly successful white collar franchise opportunities. Our franchise partners at ActionCOACH couple their existing skill set with a service millions of people need, eclipse their corporate earnings and enjoy the satisfaction of knowing their clients are by far the biggest winners.
"During the process of awarding our franchises, we discuss what our franchise partners want to achieve with their business. Naturally, we explain the financial benefits of following our system to reach significant levels of client income. In fact, a couple of our franchise partners broke the £1 million client income mark last year.
"However, we've found it's not the primary motivator for those franchise partners who go on to really excel. It's people who have a deep down passion and drive to help as many other people achieve their goals and dreams as they can who go on to achieve the greatest successes.
"You see those people invest the most in developing themselves, invest more in marketing and think nothing about reaching out for help from our network, because becoming better at delivering life transforming results for as many local business owners as they can is their number one business priority."
A satisfaction chain reaction is one of the best ways to safeguard your investment in any franchise. Developing raving fan clients makes it so much easier for franchise partners to grow their businesses, after all, who do you believe more, the car sales person or your neighbour with one on the driveway?
ActionCOACH can now point to several franchise partners who did zero marketing last year, because their clients gave them so much repeat business and referrals their income was entirely self perpetuating.
BEST CLIENT RESULTS
Suj Legha received ActionCOACH UK's Best Client Results 2016 award and one of his clients, Gary McMillan from The Horizon Group, explained why: "The service he provides not only changes the lives of the people he works with, but also their families and work colleagues.
"When we started working with Suj less than two years ago, we had no direction, no plan, no profits and wouldn't have been able to give the business away. We had the business valued in March 2015 and it got valued at £4.5 million. That's what you call a return on investment."
Suj became an ActionCOACH in January 2014, but ran the business on a part-time basis as he took the ActionCOACH strategies and transformed his licensed convenience store.
"Not only have I managed to do that in under a year, but I also have 10 ActionCOACH clients bringing in over £13,000 a month," he says. "My next big goal is to move into running my ActionCOACH business full-time and reach £30,000 a month by the end of 2016.
"But the most important thing for me is that I have gone from working seven days and nights a week to spending four and a half days a week working 9-6. It's amazing progress in such a short space of time."
BEST GROWTH COACH
James Akin-Smith was awarded UK Best Growth Coach 2016, recognising his achievement of growing his business by the greatest proportion of any franchise partner during 2015.
Yet again, he attributes his success to that of his clients: "I started my ActionCOACH business on February 1, 2014 and had just seen Pam Featherstone win Rookie of the Year. I said that I wanted to take that trophy from her and exactly two years on, here I am.
"2015 was a good year for client income, but more importantly, my clients are very happy and have been referring me to other business owners. It's been an enjoyable year and my next target is to get into the global top 100 ActionCOACH list."
ActionCOACH franchise partners believe in the brand and the impact its services can have on the UK's business owners. Gary and Steve Mullins received the UK Brand Ambassadors 2016 award for their efforts to grow the ActionCOACH brand.
ActionCOACH UK Recruitment Director, Julie Wagstaff, explains: "The father and son team had the foresight three years ago to invest their own time and money to bring the global founder of the business coaching profession, Brad Sugars, to their hometown for a seminar to local business owners.
"The seminar was so popular it was rolled out nationwide and it's down to Gary and Steve and their business partners in the venture, Kevin Stansfield and Colin Harding, that we have a sold-out tour each year with Brad Sugars educating business owners and promoting our brand.
"Gary and Steve pipped Kevin and Colin to the post in the prestigious Brand Ambassadors award by also having the vision to pioneer the employee ActionCOACH business model in the UK, a model that is key to increasing ActionCOACH's service coverage."
INDEPENDENT RECOGNITION
ActionCOACH received the award for the UK's Best Franchise (£25-75k investment) at RBS's Best Franchise Awards at the end of both 2014 and 2015. They also became one of only six franchises to achieve '5 Star Franchisee Satisfaction' status three times.
Back in 2013, ActionCOACH was awarded 5 Star Franchisee Satisfaction status by Smith & Henderson, following outstanding feedback undertaken anonymously by ActionCOACH franchise partners.
In 2014, they managed to secure the 5 Star status again, as franchise partners rated the business opportunity and ongoing support even higher.
In 2015, they have achieved this status for the third year running, as results from the latest survey were even better than the previous year.
The survey asks franchise partners to anonymously rate 29 categories, including:
• Proven system.
• Products and services.
• The brand.
• Local flexibility.
• Innovation.
All 29 of these categories scored above average, with the overall average score a whopping 90 per cent satisfaction.
Article continued below
Our Guide to Getting Started in Franchising
Grow yourself from a franchising no to a franchising pro!