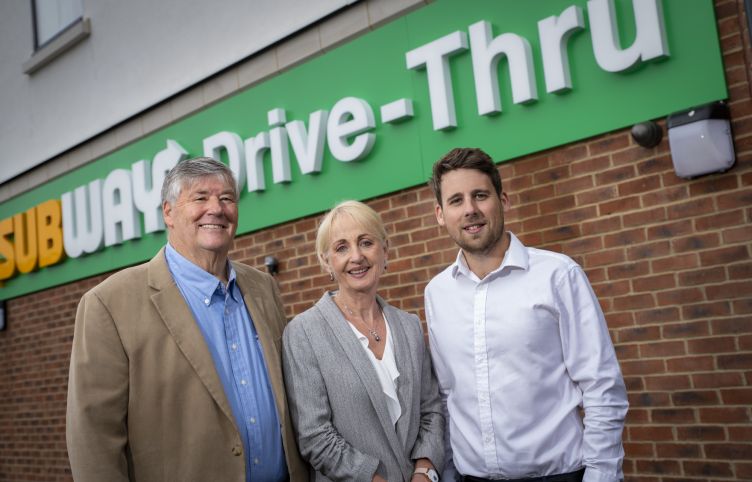 Subway has opened its first drive-thru in the south of England at a new development on Barnfield Close in Swindon.

Located under a Travelodge, the new drive-thru Subway franchise offers its usual of great value subs, salads and wraps to drivers and hotel residents. In addition, the store also provides seating for 32 and features Subway's Fresh Forward design with a bright new colour scheme and clean lines.

Another positive for the community, it has generated jobs, creating 10 new full- and part-time positions.

The owners of the drive-thru, Steve and Sue Pasco, also own 15 other Subway franchises in Bristol and the surrounding areas, and are Business Development Agents for the brand. Sue says: "We're delighted to have opened our first drive-thru store and also the first for Subway in the south of England!

"The store is in a great location, situated on a busy main road and close to a retail park – perfect for hungry shoppers and passers-by to stop in for a quick and convenient meal or snack. Being right next door to a Travelodge also opens up another customer base, and with our menu ranging from breakfast to dinner, hotel guests can enjoy a huge choice, without compromising on taste and value."
Subway franchises and more: big fast food franchises for you to start

This store marks the brand's sixth drive-thru franchise in the UK and Ireland, with existing ones located in Rochdale, Salford, Wakefield, Guisborough and Belfast.

Colin Hughes, Country Director for Subway UK and Ireland, says: "Subway is always looking for great locations to open new stores. Drive-thru sites open up new possibilities for our guests, in that they don't even need to leave the comfort of their own car to enjoy our wide product range."

With more than 2,500 Subway stores open across the UK and Ireland and over 43,000 stores in over 110 countries, Subway is the world's largest sandwich franchise.
Also read
How To Buy A Subway Franchise
Subway: One Franchisee's Story
Our Guide to Getting Started in Franchising
Grow yourself from a franchising no to a franchising pro!