If you have a passion for cars, motoring franchises could be a way for you to start a business aligned with your interests. We have a wide range of different motoring services franchises available at What Franchise
Motoring services are growing and show no signs of stopping. In the UK alone, the car industry generates £82bn in turnover. With this huge industry comes opportunities and with over 38 million vehicles on the road, motoring services are always in need to keep cars and vans up to code.
If you're a dab-hand at patching up car problems and want to turn that into a business, starting a motoring services franchise is your way to do that. Get involved in a growing and sustainable industry. We have many different franchise opportunities for you to choose from. Keep reading to learn more about our five motoring services franchise picks.
Keep tyres in shape with Puncturesafe
Our most affordable motoring services franchise, PunctureSafe is a good bet for those of you looking for a franchise that won't break the bank. This business will allow you to control a postcode area to run your PunctureSafe franchise, which means you'll be free to pursue clients in a neighbourhood convenient for you. You'll be providing a puncture prevention treatment that has been used for over twenty years.
Snap-on provides top-class tools in the automotive category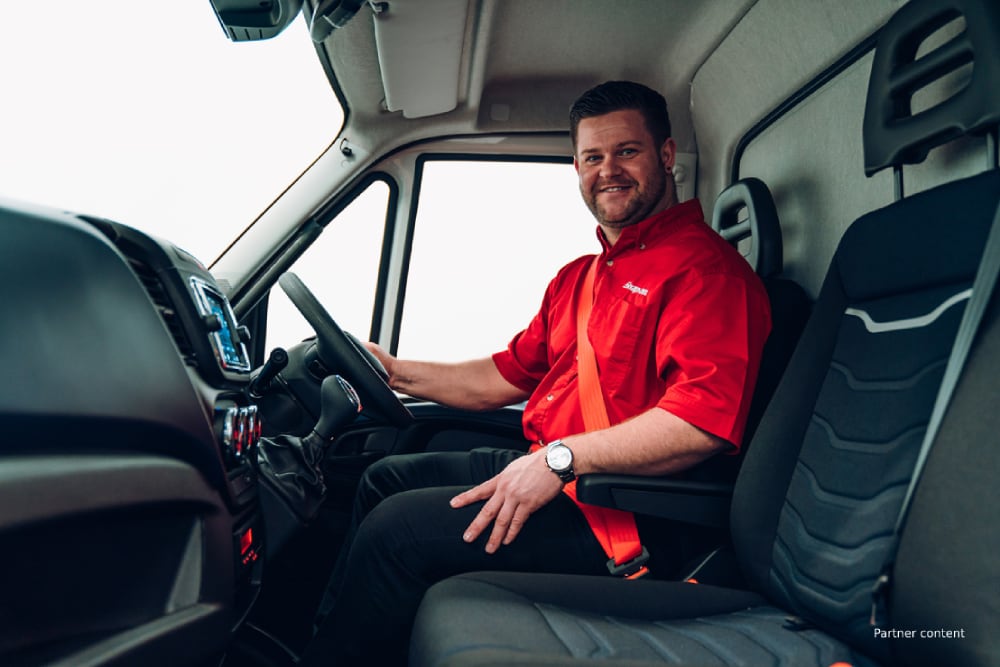 Minimum investment: £11,854
Do you want to be part of a 400-strong network of business owners selling the most in-demand products in the automotive category? A Snap-on franchise is a mobile tool store you own and, better yet, you'll keep 100 per cent of your profits and pay NO royalties. With Snap-on, you're in control as you make sales to technicians in your exclusive territory, building and maintaining relationships by delivering impeccable customer service. The Snap-on franchise is a simple model which enables people like you to take charge of their own destiny.
"Snap-on offers an opportunity to be your own boss whilst selling the most well-known tools in the industry. You don't even need experience with the tools – Snap-on teaches you everything," says Guy Baldwin-Brown, Snap-on Ellesmere Port.
Bring cars back to life with Revive!
As part of general wear and tear, vehicles can often lose some of their colour. Whether chipped or faded, cars will find themselves looking less vibrant than before. With Revive! you can be part of the solution. You can join this nearly sixty-strong network of franchises and provide repairs to car alloys and leave them sparkling like new. As a Revive! franchise owner you'll manage a fleet of repair vehicles covering your exclusive territory.
Join Motor Republic and provide vehicles for rent
Not everybody owns a car, but some might have a short-term need for one. Vehicle leasing companies help fill that need — whether for individuals or companies — and deliver vehicles that people can use as and when they need to. If you're organised and want to help people and businesses source vehicles, Motor Republic is a franchise opportunity worth considering. You'll benefit from a training programme, so don't worry if you don't have much experience in this area.
Start an Autovaletdirect franchise to keep cars clean
Car and vehicle cleaning is a must-have. Autovaletdirect is one franchise opportunity that provides a number of cleaning services including valeting and car-washing. As part of Autovaletdirect, you'll have control of your own mobile valet van — which means you can go directly to your customers. You can offer other services too, as Autovaletdirect has expanded to provide services like correcting paintwork and working at corporate events.
Ready to start your motoring services franchise? Read more on What Franchise for information about the franchises we have talked about here and even more. Discover our full list of franchises right here.