One industry that is always recognised as being recession-proof is home repair and property maintenance. Find out which franchises are in tip-top shape
1. ColourFence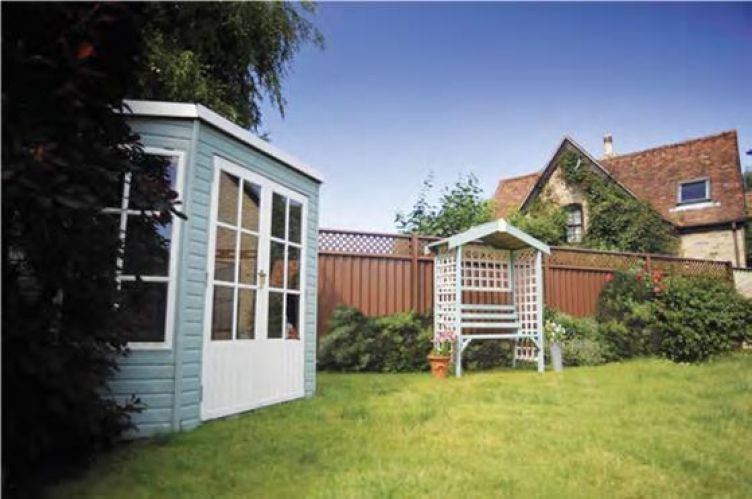 Colourfence has 55 franchisees in the UK and Ireland, each selling its unique product with no direct competitor in a protected territory of their own.
The fence itself requires virtually no maintenance, is designed to withstand wind gusts of 130mph and, says Bath franchisee Ivor McKeown, can be installed for a similar outlay to timber fencing. "It's stunning to look at, very reasonably priced and does everything a timber fence can't - it will last a lifetime and withstand gale force winds," Ivor says.
Paul Gilmore from Colourfence Bognor Regis says: "When I came across Colourfence, I knew I'd found a company I could work with. More importantly, I'd found one that offered fantastic, quality products I would be proud to associate myself with."
Colourfence launched in the UK in 2004 and is a full member of the British Franchise Association. As a management opportunity, the franchise requires no previous experience and since it can be operated from home with minimal overheads, provides a rapid return on investment.
What you need to know
Investment level:
£20,000
What you get:
Full training; exclusive territory; marketing assistance; tailored ongoing support.
2. Fantastic Services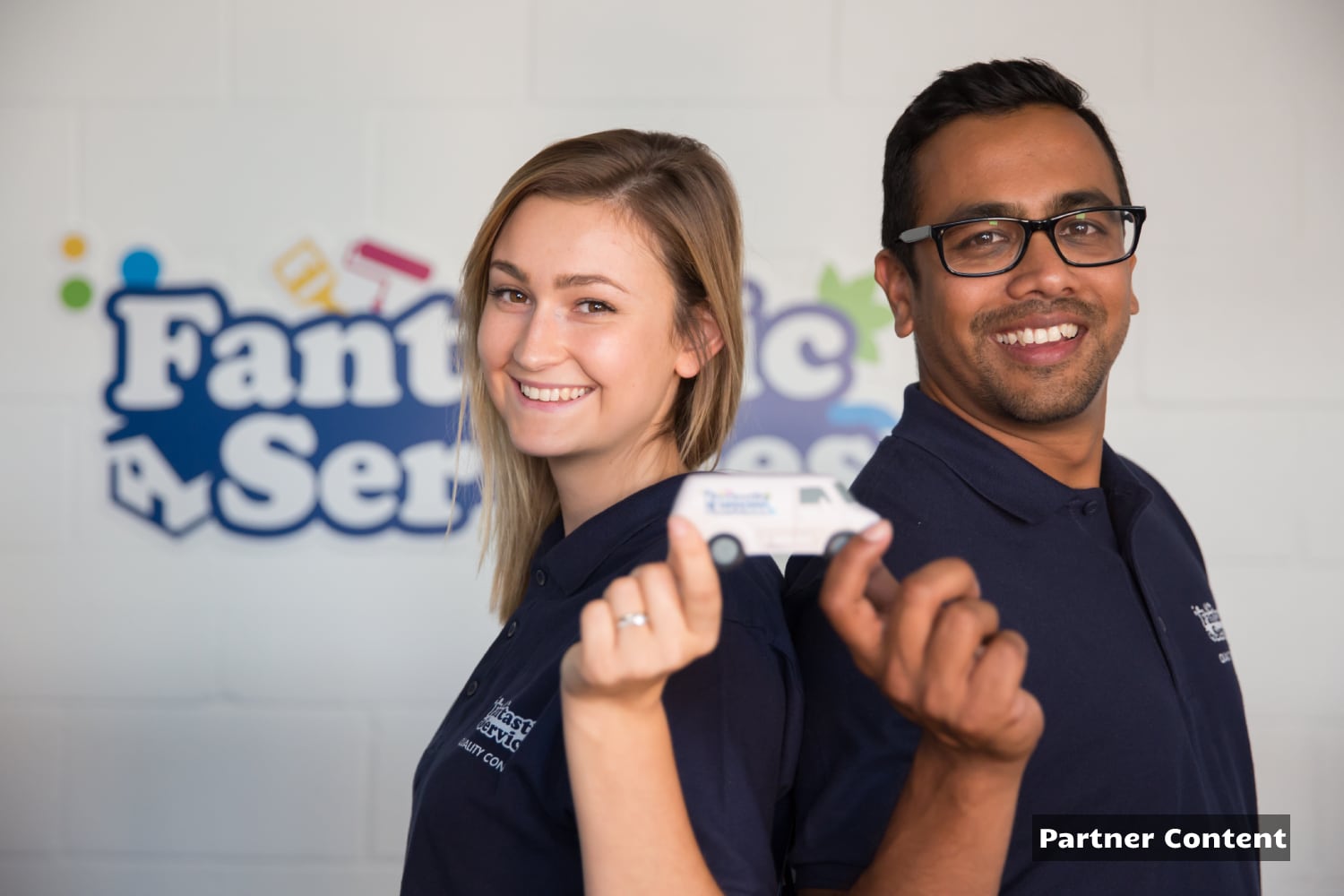 Established 11 years ago, Fantastic Services is the UK's largest property maintenance franchisor, with 350-plus franchisees and 2000-plus professionals. The company offers a range of services, including cleaning, gardening, pest control and handyman.
Fueled by an impressive IT system worth £6m-plus, Fantastic Services' flexible model has opportunities for working, managing and area development franchisees. Start with a single team and gradually expand – or go big from the start.
"For the past three years, I've grown my business from two to more than 30 teams," says franchisee Ivanka Obreshkova. "It's a proven business model but managing skills are a must."
What you need to know
Investment level:
from £10,000
What you get:
Full training, fast-entry, custom-made apps, CRM system, large customer base, marketing and sales support, operations manual and more.
3. Lawnscience
Franchisees of this home-based business can run it either as a manin- a-van or multi-van management operation.
The choice of business format is up to the franchisee, who also has the option to move from one format to another without additional cost.
Franchisees provide lawn care treatments to mainly domestic customers, including annual fertilisation and weed control programmes and one-off treatments such as scarification, overseeding and aeration. No prior experience of horticulture is required, as full training is provided.
A protected territory of over 100,000 households is included in the franchise package, as is a first-year marketing package worth £8,000.
Terry Nicholson, managing director of Lawnscience, says: "Our aim is to provide motivated individuals with a flexible, low cost business that provides a quality service in an expanding market."
What you need to know
Investment level:
£5,175
What you get:
Three-week training programme; ongoing training and support; protected territory; accounting software package.
4. More Than Loft Ladders
More Than Loft Ladders is a very simple franchise. It's so quick to learn that almost anyone who's physically fit and DIY competent could operate on. It provides a fast return on investment too.
Franchisees make money giving households the extra space they crave. By installing a ladder that simply slides away, plus a modern hatch, light and boarding, the company turns a dark and dusty place into somewhere that's easily and safely accessed.
It's a year-round business providing the nation's homeowners with something they need. So much so that 70 per cent of enquiries lead to a sale. And even better, franchisees always get paid on the day too.
All of which appealed to Iain Caldwell, who invested in a More Than Loft Ladders franchise last year.
"All the advice that MTLL's founder, Mark Rigby, gave me was spot on," Iain says. "This business is instant. It's in and out with no fuss and there's no waiting for weeks or months for a deal to come off.
"I've got my weekends back too. This really is a Monday to Friday business."
5. Envirovent
This company is a UK manufacturer and supplier of energy-efficient and sustainable ventilation products that improve indoor air quality, control condensation and eliminate mould problems in the home.
With its head office located in Harrogate, North Yorkshire, EnviroVent now employs more than 200 people. In addition, last year the company celebrated winning the Smart Product of the Year award for its energiSava 200 MVHR (mechanical ventilation with heat recovery) unit with the my envirovent app in the Energy Awards 2017.
The company is looking for franchisees who ideally have a passion for sales and excellent communication skills.
What you need to know
Investment level:
£19,950
What you get:
exclusive territory; initial training programme consisting of five days classroom-style instruction and days in the local patch; support from a dedicated technical team and business development manager; all instruments and equipment.
6. GutterPRO
GutterPRO is the 'Fast Start' van-based franchise founded by a former director of the British Franchise Association. Over 30 GutterPRO territories have been granted in the past 12 months.
Fast Start means that the franchisor guarantees £5,000 of sales during your first three months of trading. To date, GutterPRO have a 100 per cent track record, with many franchisees going on to exceed this amount.
'Safe and sound, we do it from the ground' is the manta of GutterPRO, as franchisees use industrial vacuums and carbon fibre poles instead of ladders.
The company combines technology, an app, online marketing and traditional promotional techniques to provide an efficient, profitable formula targeting mainly residential customers.
There are no materials, chemicals or consumables to buy, plus overheads are low. This means franchisees should be profitable from their first month of operation, with profits in excess of £20,000 realistic for the first year, rising to £50,000 by year five.
For management franchisees, GutterPRO offers an expansion pathway. They can start with a single vehicle and defer 30 per cent of their investment until the second year, when they add your second vehicle.
What you need to know
Investment level:
£9,850
What you get:
full classroom training; onsite support; all marketing paid for three months; full kit; workwear; vehicle wrap.
7. The Kitchen Depot
Franchisees of this company provide a friendly, professional service offering quality bespoke kitchens manufactured in the UK.
The Kitchen Depot incorporates Italian design and German engineering into its products to provide higher specification as standard. It's now looking for more like-minded people to share in its success.
Rigorous training and business development will mean significant financial rewards for your investment, plus you'll benefit from The Kitchen Depot's exclusive relationships with carefully selected suppliers.
With two generations of family values within The Kitchen Depot team, the company's founding values of honesty, integrity and professionalism are as evident today as they were when the business was first founded.
What you need to know
Investment level:
from £64,000.
What you get:
your fully fitted showroom will be prepared to 'turnkey' standard; bespoke initial training package; ongoing support from dedicated franchise team; stationery; CAD system; marketing support.
8. Stopcocks Women Plumbers
This franchise taps into customer disappointment and unease with traditional plumbers.
Householders who use Stopcocks plumbers come back, and refer heavily, giving the business excellent income security. Requirement to join is a plumbing or gas engineer qualification and territories can be 'locked in' during training by paying a small deposit.
Female plumbers make up just one per cent of all plumbers and one in 300 gas engineers in the UK, but many householders of both genders prefer to choose a woman to work in their homes. Stopcocks makes certain their expectations of higher levels of customer service are fulfilled.
The company provides practical phone and one-to-one mentoring to ensure high technical standards for customers and faster income growth for franchisees.
Its GoPlumb system means plumbers spend a minimum amount of time on admin, while Stopcocks' optional payment collection service gives franchisees 21-day payment collection in 98 per cent of cases.
What you need to know
Investment level:
£9,000.
What you get:
one-week business and system training; local launch assistance; technical helpline; mobile admin system; phone answering service; optional payment collection service; marketing support; lead generation; localised and national PR.
9. Shuttercraft
One of the fastest growing areas of UK home improvement is the window shutter industry, consistently achieving year on year growth of 33 per cent for the last decade.
Started in 2010, Shuttercraft has become one of the UK's largest and most successful shutter businesses, from which a proven franchise model has been established.
Shuttercraft's management franchisees offer premium, bespoke shutters that instantly transform homes. More than a whimsical way to add chic elegance to a property, shutters also have a proven eco-friendly quality, with one recent study finding shutters reduced heat loss by 51 per cent.
At the heart of the Shuttercraft brand is exceptional customer service. "We don't use pressure to generate sales," explains franchise manager Sean Goldsmith. "And our 'no hard sell' promise means we never outstay our welcome."
The business offers high profit margins with low overheads.
What you need to know
Investment level:
£25,000
What you get:
head office assistance to establish your territory optimisation strategy; assistance with all aspects of your company set up; immediate online presence; intensive training and ongoing support; mentorship programme.
10. Ripples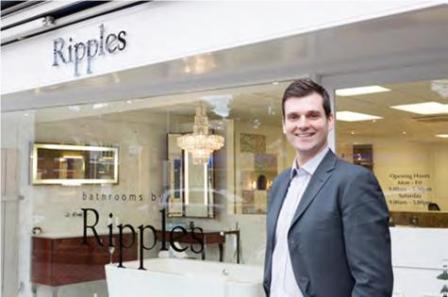 Winning Master Retailer 2017: Bathrooms is the latest of 60 or more accolades won by Ripples.
The company offers high end bathrooms to residential and commercial clients. Luxury products, bespoke designs and an emphasis on exceptional customer service sets the company apart.
Since launching into franchising 25 years ago, Ripples has established a proven business model.
Managing director Paul Crow explains: "Buying into Ripples, franchisees said they were confident our products and services would attract the right customers to their beautifully designed showrooms."
Partnering with Ripples is not limited to people with bathroom retail experience, but suits someone passionate about management, who is comfortable engaging with customers and has an eye for details.
"Franchisees come from many backgrounds, bringing various skills and experiences into the network," Paul says. "With head office support to find the right premises, market a launch and ongoing support, we help franchisees build a successful Ripples business."
What you need to know
Investment level:
£40,000 (plus VAT).
What you get:
exclusive territory; comprehensive training package; showroom designed by a retail specialist architect; much of the display stock is provided free of charge; marketing launch and showroom grand opening support; one-week training programme for employees; competitive buying terms from suppliers.