These individuals are top of the class when it comes to providing children with fun and informative learning opportunities
DENISE HUTTON-GOSNEY
Founder & Managing Director, Razzamataz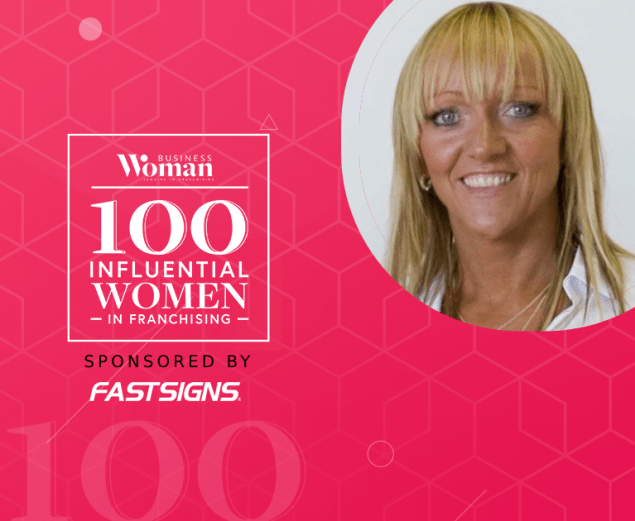 Denise took Razzamataz's network online during lockdown, which provided a lifeline to students and a continuing income for franchisees. Lots of support was provided around mental health and well-being, with NLP experts brought in to run several live Facebook talks and Zoom meetings for franchisees and their staff, plus students and parents. Razzamataz also successfully trained and launched five new franchisees during this time.
Karen Keeman, Razzamataz's PR adviser, says: "Denise has reassured every one of our franchisees throughout the pandemic, providing them with all the resources they need.
"She worked tirelessly to ensure every franchisee could pivot their business and is now continuing to support their reopening plans."
TRACEY-JANE CASSIDY
CEO, Junior Einsteins Science Club
This year Tracey-Jane was invited by Princess Nisreen El-Hashemite, executive director of the Royal Academy of Science International Trust, to speak at The United Nations' International Women & Girls in Science Day.
Junior Einsteins Science Club has also collaborated with The United Nations and RASIT to deliver online webinars to primary school children and launched its first U.K. franchise in London. Annika Cassidy, director of Junior Einsteins Science Club, says: "During the global pandemic, which was a crisis for all businesses, especially in our sector of educational services, Tracy-Jane was a phenomenal support, going above and beyond in every way."
CHRISTINE KELLY
Founder & Chairman, Little Kickers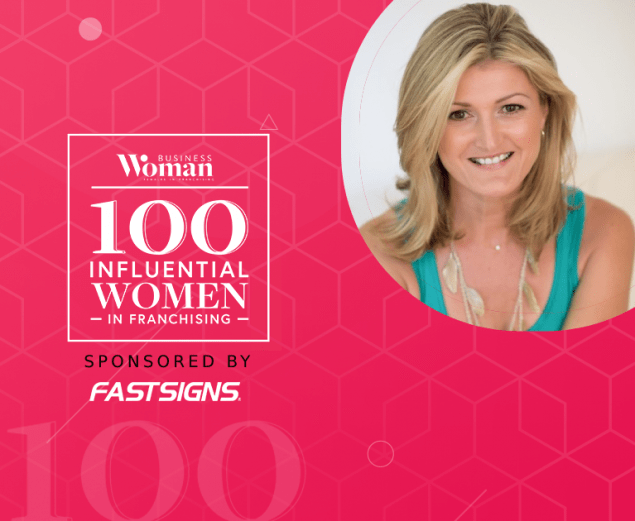 Set up by Christine in 2002 to give children a positive introduction to sport, Little Kickers now has over 300 franchisees operating in 30-plus countries.
The business won two accolades at the 2020 Global Franchise Awards: Best Children's & Education Franchise and Global Franchise Supreme Champion.
Lucy Hills, Little Kickers' international marketing manager, says: "Christine created the business from scratch. She's someone I admire and look up to. She's a problem solver, entrepreneur and is keen to push the business forward. She's always on hand to help and has been a great source of inspiration during my career."
BETTE FETTER
Founder & CEO, Young Rembrandts
At the onset of the pandemic, Bette and her team worked quickly to pivot operations. They took the brand's in-person lessons and developed a virtual platform in order to continue providing students with the educational art programme at home.
Most recently, she took her learnings from that process and wrote an e-book called 11 Steps on How to Rock Distance Learning.
Liz Wahl, Bette's daughter and director of operations and marketing for Young Rembrandts, says: "In 1988, Bette began teaching me, my siblings and our friends how to draw around the kitchen table – that's how Young Rembrandts was born.
"She took her passion for art and early education and turned it into an international business that now teaches 40,000 students each week."
ROSEMARIE HARTNETT
President & Co-Founder, Abrakadoodle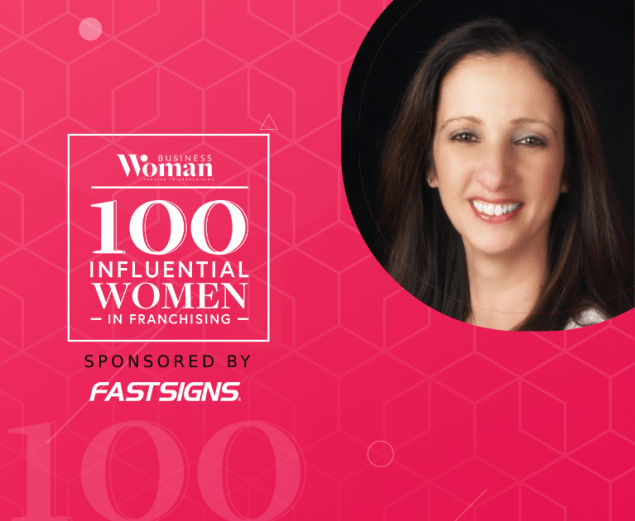 As COVID-19 spread across the U.S.A., Rosemarie led Abrakadoodle franchise owners through a transformation, moving traditional on-site art classes, camps and events online.
This helped franchise owners to stay connected with the children. It also meant continued revenue for franchise owners, bolstered franchise owner confidence and provided a new future-focused revenue stream that will continue alongside Abrakadoodle's onsite classes, camps and events.
Karin Machusic, corporate director of PR at Abrakadoodle, says: "Rosemarie is a tireless advocate/speaker for women in franchising. Her innovative pandemic solutions to benefit children and business owners garnered media attention."
SALLY JOHNSON
Australia Master Franchisee, We Rock the Spectrum Kids Gyms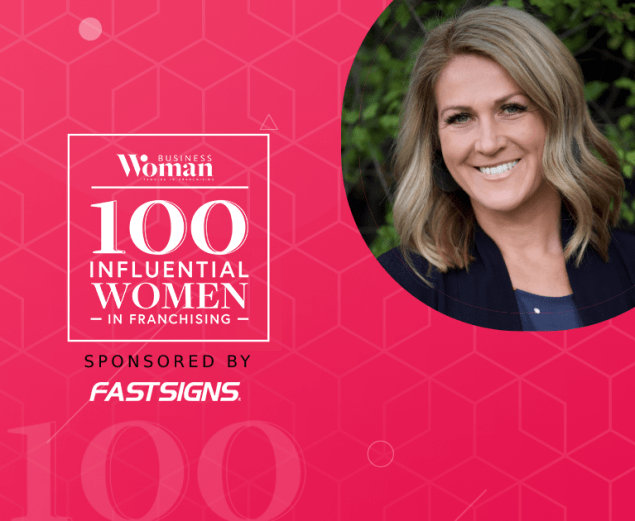 Sally has been instrumental in bringing the much loved We Rock the Spectrum Kids Gym brand to Australia.
Introducing the concept of inclusive play and sensory beneficial disability services to the country, she quickly established herself as a key player in the disability and youth leisure market, working with her business developer brother, Marcus, to establish four new franchises and a fifth mobile version of the successful U.S. concept.
Sally says her greatest achievement was watching the business thrive during the pandemic due to the hard work establishing it as a registered provider of the national disability funding body, the NDIS.
ANGELA STERLING
Founder & CEO, Lingotot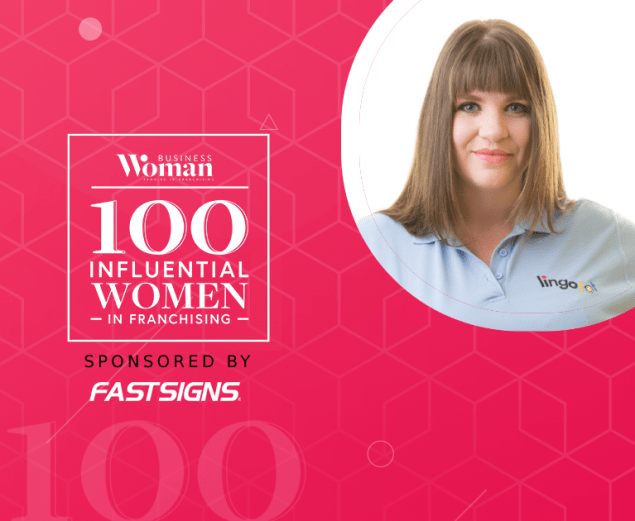 Celebrating her business' 10th anniversary in 2020, this year Angela also developed a qualification for new franchisees who need to sharpen their business skills.
The Award in Business Franchising, a Level 3 qualification that's been accredited by NCFE, the Newcastle-based national awarding organisation, covers finance, business planning and marketing, as well as giving partners an insight into the franchise sector. Farrah Rose, head of international development at The Franchising Centre, says: "Angela is a thoroughly wonderful, bright, hard-working, caring, passionate, fair franchisor who deserves recognition for her achievements."
ANGIE COATES
CEO & Founder, Monkey Music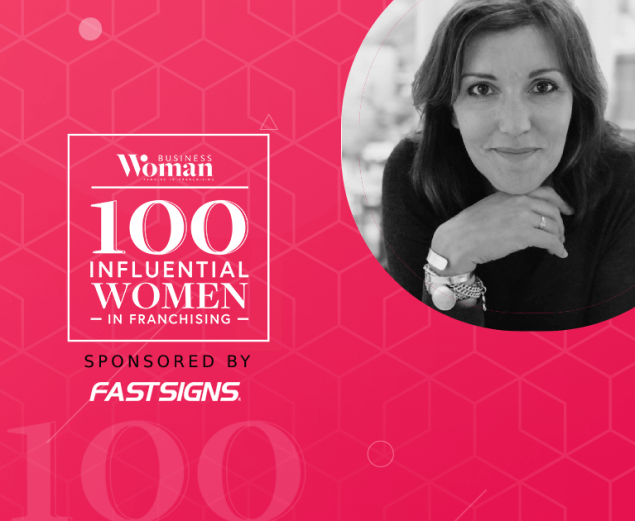 Angie has grown the Monkey Music brand by successfully implementing a multilayered, interactive online customer experience. In addition to debuting online sessions, it's now possible to purchase Angie's new range of Monkey Music percussion instruments and her series of books (now available with downloadable songs), alongside the popular class playlists, which can be downloaded through the company's online shop. Since re-opening face-to-face classes across the U.K., Monkey Music franchisees have reported an unprecedented number of customer enquiries and bookings for the autumn term. Nicola Broadhurst, partner at law firm Stevens & Bolton, says: "Focused, dedicated and passionate about Monkey Music and franchising, Angie always strives to act fairly and treat franchisees with respect. She's a great role model."
RACHEL FAY
Managing Director, Little Learners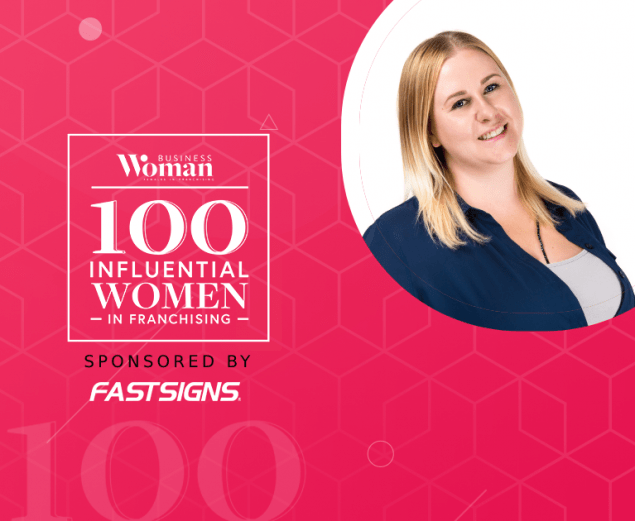 Leading from the front during the pandemic, Rachel helped reinvent Little Learners by implementing online classes and free daily live activities on Facebook and YouTube, as well as providing free worksheets and colouring sheets for parents to download, and creating home learning kits so parents could continue the learning at home during lockdown.
The company also put on a virtual festival for free, which featured over 20 baby and preschool brands, had its first TV advert aired in July, and signed three new franchisees during lockdown. Little Learners Manchester North franchisee Jennifer Hutchinson says: "Rachel is so driven, positive and determined. She's incredibly supportive of her franchisees and colleagues and inspires us all to aim high."
SUZY AMIS CAMERON
Founder, MUSE Global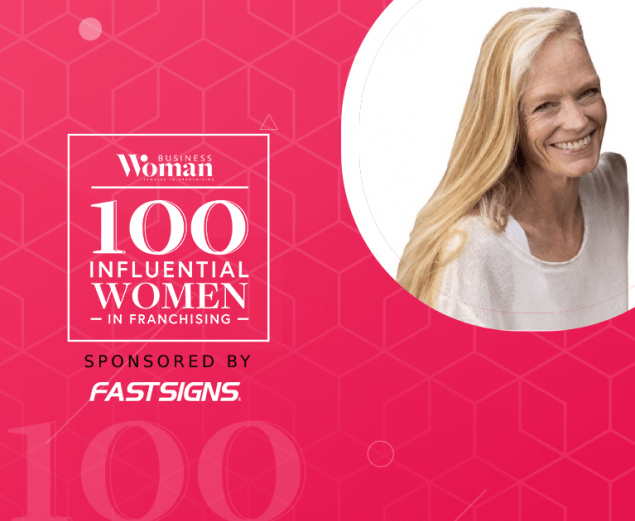 Author, environmental advocate, and former actor, Suzy launched MUSE Virtual this year, inspired by the award-winning MUSE School, which she founded in 2005 to prepare young people to live consciously with themselves, one another and the planet.
An online learning platform that utilises a regular school schedule and live classes, teachers interact with students in a similar way to a traditional school.
To give students a sense of normality, Suzy decided to use cameras in each MUSE Virtual classroom, which follow teachers as they instruct, giving students, teachers and their peers the opportunity to interact in real-time.
Want to read more? Click here to download a free issue of Business Woman magazine
<
/em>